The epidemic has hit the tourism industry hard and taken a global bed and breakfast giant with it.
More than six years after entering China, on the morning of May 24, Airbnb released a letter to its Chinese users, which states.
Airbnb China has announced its latest business restructuring as we solidify our roots to fully serve outbound travel, while suspending support for inbound travel listings, experiences and related bookings starting July 30, 2022.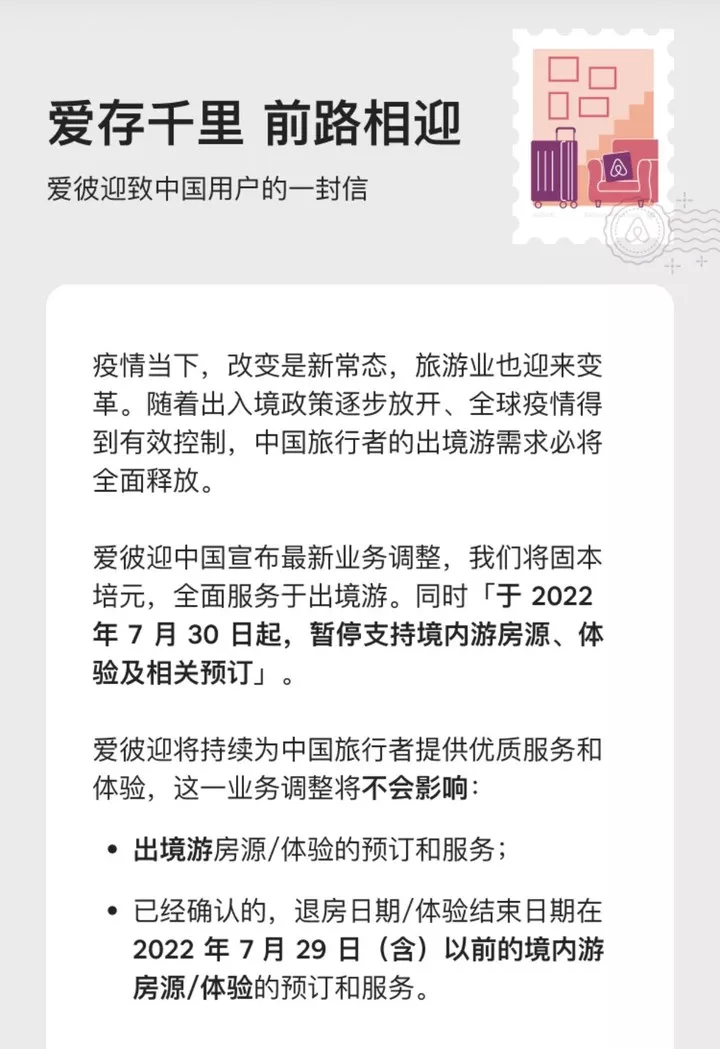 In other words, Airbnb will completely take down its listings and experiences in China, keeping only the outbound business.
Airbnb's biggest problem in China is that it's unconventional
As an online short-term rental service, Airbnb's philosophy is to "rent a home from an individual rather than a hotel.
Airbnb was founded in August 2008 and officially announced its entry into China in August 2015. In late March 2017, it decided on the Chinese name of its brand and products, "爱彼迎", which means "let love welcome each other".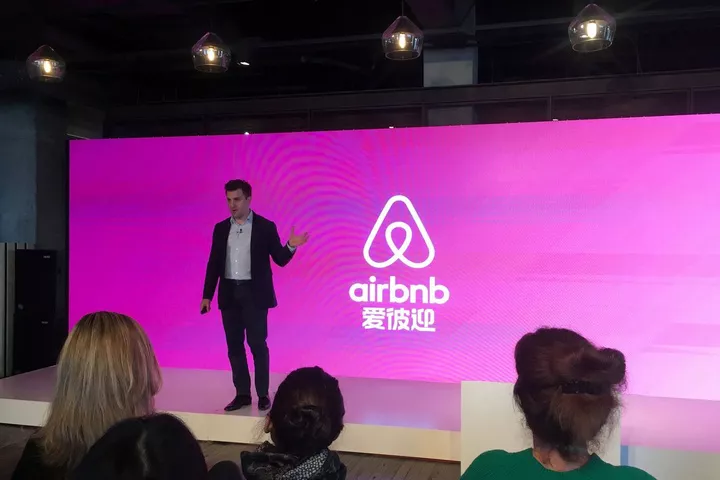 ▲ Image from: REUTERS
As for the reason for this exit, Airbnb co-founder and China chairman Siqi Bai said, "Faced with the challenges of the epidemic, we moved back to think about it and made this difficult decision".
The recurring epidemic was the last straw, which weakened synergies between Airbnb's inbound and outbound travel businesses, and the inbound travel business has accordingly faced operational challenges such as high costs. But Airbnb's in-country declines are not just due to the epidemic.
In recent years, listings and experiences in China have accounted for less than 1% of Airbnb's global revenue.
The main problem is that it is not watered down, or not localized enough, which is reflected in the operational mindset and customer service communication.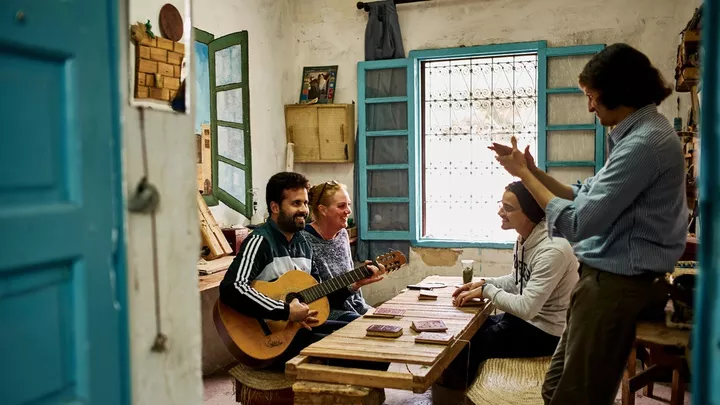 Speaking of which, my colleagues are about to show up and spill their guts.
Sage once booked a room on Airbnb for a trip to Huizhou, only to find out when he arrived at the high speed train station that the host's phone number was unavailable and the address left was incomplete, "I have no idea where the place is.
Calling five or six times in a row in the summer heat would have made anyone angry, not to mention restating the situation every time I called. Every customer service agent on the other end of the line was very nice and said "try to solve it", but the refund was never achieved.
Didn't know what was going on with this since the beginning, the refund was just an outcome. Thought at the time it might be an isolated case of bad luck with fake listings and crap landlords, but this type of problem solving is a problem with the whole platform.

On Black Cat Complaints, Airbnb has more than 8,700 complaints, mostly about refund and change issues as well, such as "I had to cancel the order because of my trip, but the result was no refund, and the host told me to consult the platform, but consulting the platform didn't help, and asking the host for a refund didn't return"; "The host refused to refund according to the terms and conditions, and deducted the fee without checking in".
My colleague, Xiao Wang, has also encountered the same long process of communication with customer service.
Last year, his Airbnb account wasn't working properly because he hadn't logged in for too long or for some other reason, and the customer service number was transferred several times, saying it would be resolved in one to two weeks. But because he was pressed for time to stay, he had to borrow another account to book a room. A month later, he finally received an email stating that the account was back to normal, "after all, it's been a long time, and I'm not using the account anymore".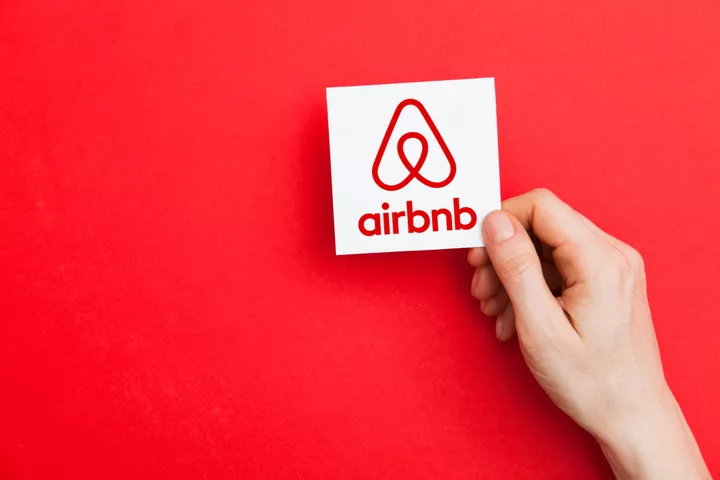 For personal use, Wang thinks that Airbnb's app is not convenient enough either.
When I want to stay in a specific area, if it's a public review or something like that, I can directly filter by distance and be precise to the meter, I can know very well whether I like the location or not. But Airbnb may not always match my requirements after choosing to view by distance because of privacy reasons (the exact address is not revealed to the user before placing an order) and because of the product design, and sometimes it's even far away from the point I chose in the first place.
In addition, there are also the house destruction incidents that made landlords tremble in earlier years, such as the "Upper Theatre students destroyed their house" incident and the 12 tenants "destroyed their house" incident, when the reporter investigated, "Airbnb as Airbnb, as a rental platform, does not have a strict management system, nor does it have real-name certification, and the deposit system is also a virtual nullity, relying more on personal integrity to maintain".
What are the causes of the frequent problems?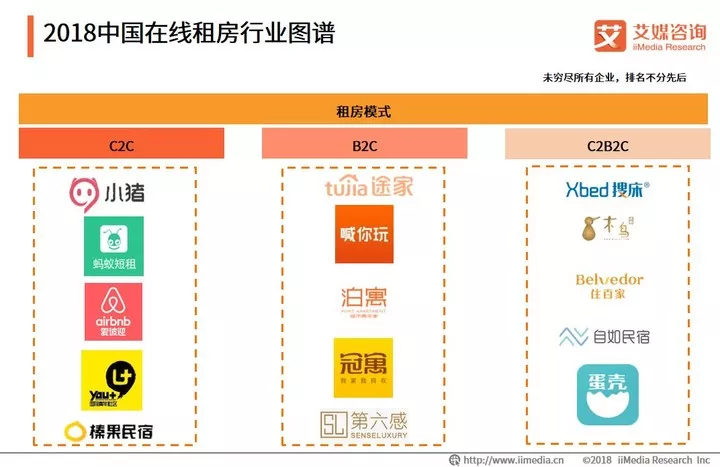 ▲ Image from: Aimedia Consulting
Airbnb mainly plays the C2C mode, where the host and the guest are directly connected, and Airbnb only acts as an intermediary; while domestic platforms such as Tujia mainly play the B2C mode to be a "second host", renting other people's houses and then renting them out to tenants.
According to the analysis of Tiger Sniff's "Crow Rangers", the pitfall of the C2C model is that Airbnb's profit mainly comes from brokerage fees, and the platform rarely intervenes too much in the pre- and post-stay process, which makes it difficult to actually bind hosts and tenants. This is why, many Chinese C2C companies have to spend a lot of manpower and financial resources to build the underlying service chain.
However, the actual experience mentioned above shows that Airbnb's underlying service chain in China has never been well set up. In contrast, Tujia and Piggy will provide hosts with standardized services similar to apartments and hotels, such as room cleaning and fabric laundry.
There are too many competitors for the 'experience' advantage to be realized
Then again, Airbnb is positioned differently in the B&B short term rental industry than platforms like Tujia and Piggy, and this is written into its mission.
Create a world that gives travelers a sense of belonging, where wherever people go, they can connect with the local culture for a unique travel experience.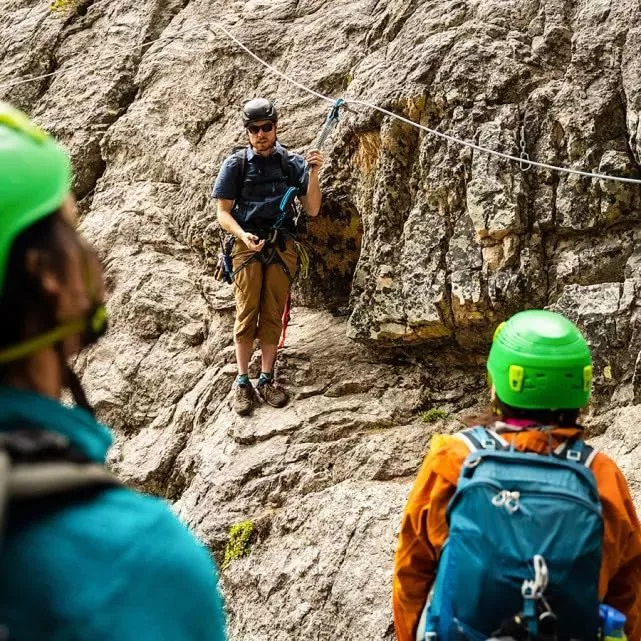 In November 2016, Airbnb announced the expansion of its sharing business by going live with 'experience' offerings in addition to 'listings', which, like 'listings', are posted by local residents themselves. The "Experiences" are not ordinary sightseeing tours or courses, but rather immerse visitors in a unique world created by local residents.
From its earliest days of renting out couches and spare beds, experience, sharing and communication is what the sharing economy ideally looks like, but it's never been a hit in this country.
The Financial Times reports that while Airbnb has been popular with Chinese tourists heading overseas, domestic visitors prefer local Chinese companies and "China has not embraced Airbnb.
OTA analyst Zhou Haitao holds a similar view, "In the domestic B&B booking industry, Ctrip's Tujia, Meituan's Meituan B&B, Ali's Piglet, and Woodbird are in the top tier. Airbnb's traffic and orders are not low, and its main business is in outbound travel - for example, foreigners choose Airbnb for most of their trips to China".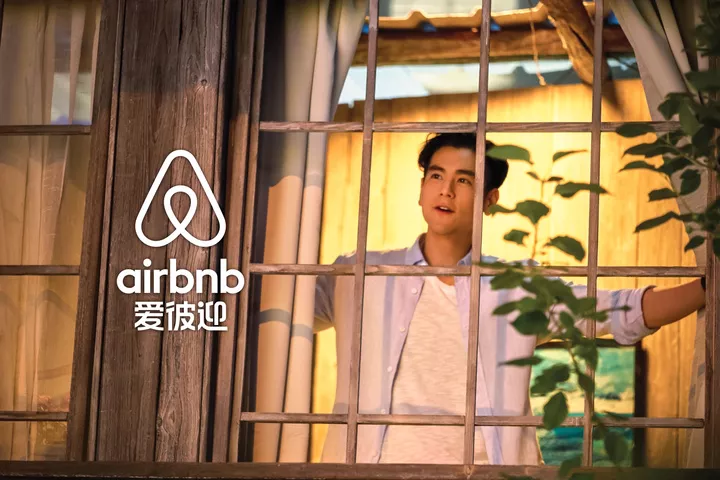 The size and number, too, speaks sideways.
Over the past 10 years, domestic shared accommodation platforms such as Tujia, Piglet, and Ant have been running around the world, benchmarking Airbnb's shared accommodation model.
Among them, Tujia gained an absolute advantage in terms of room listings after it successively acquired the short term rental business of several platforms such as Ant Short Rent, Ctrip and Where to Go in 2016. 2020 In December, Tujia's domestic online listings have exceeded 2.3 million units.
Airbnb's domestic listings are far less numerous. Airbnb has about 500,000+ active listings in China, compared to more than 6 million active listings worldwide.
In addition, Airbnb is less popular in the country than Meituan B&B, which, as a super app, tends to have much lower customer acquisition costs than the former. The New York Times reports that 'super apps' charge lower fees and lower average nightly room rates.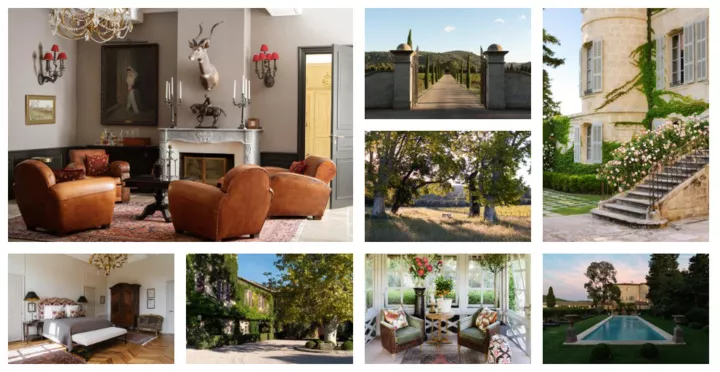 One size does not fit all, and Airbnb's local operations are not working, it still represents our vision of the B&B experience, which is the other side of the C2C model.
Sage, although badly hurt by her trip to Huizhou, feels that under normal circumstances, many of the Airbnb's hardware facilities are comparable to a five-star hotel: the
Hotels are ever stable, while Airbnb's B&Bs can be more interesting, some with Zumalonia toiletries, Dyson hairdryers and projectors, and some that allow pets to stay with them, but at a less expensive price point.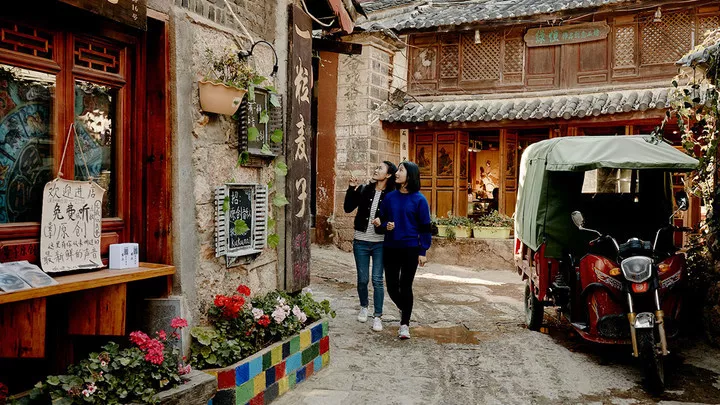 Airbnb's "awesome hosts" are also more credible and often provide very humane services, sharing where to eat locally, where it's easier to take out the trash, and where to exercise ...... Weibo user Hehe fell in love with Hangzhou because of a "good stay and good people" travel experience.
For Sage, the difference between a hotel and an Airbnb B&B is that while the former is a business with a cluster of surrounding business districts, Airbnb "makes it feel like you're living in the city and experiencing local life without a filter.
Focusing on outbound travel and telling personalized stories
In short, Airbnb is not the top player in the domestic short-term rental industry, and the market has left little room for Airbnb. For practical reasons, it is expected to give up.
Outbound travel is a bigger opportunity. CNBC reports that the overlap between Airbnb's overseas and domestic operations isn't strong.
Airbnb's future team remaining in China will consist primarily of engineers involved in the development of global product and technology projects, business and customer service teams responsible for outbound travel for Airbnb's Chinese users, with an office of several hundred employees in Beijing.
Airbnb's main strength, again, is its worldwide listings and experiences.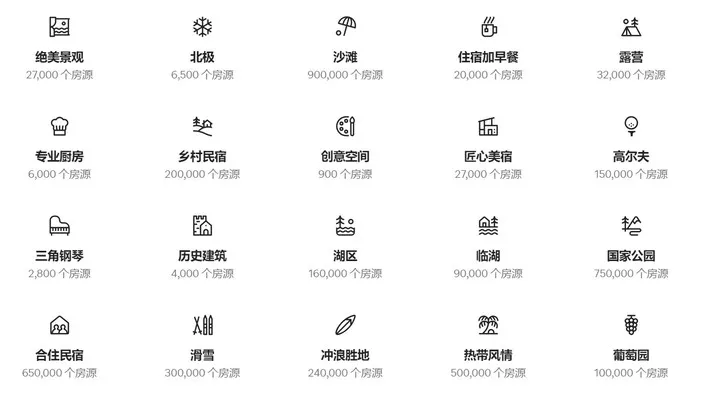 Some time ago, Airbnb received its "biggest update in a decade", one of which was a category finder that divided more than 50 categories Not only are there the usual operations such as country B&Bs and lake frontage, but there are also more individual options such as vineyards and historic buildings. airbnb states.
"Householders can easily explore more than 20,000 properties with highly individual looks and beautiful interiors, including masterpieces by architects such as Frank Lloyd Wright and Le Corbusier."
Personalized accommodation experience is still the story Airbnb wants to tell; quality, uniqueness and experience are the key words Airbnb wants to emphasize.
Previously in China as well. in November 2018, Chengdu Research Base of Giant Panda Breeding and Airbnb entered into a strategic partnership, covering brand co-construction and promotion of giant panda culture; in April 2021, Airbnb partnered with Huangshan City Culture and Tourism Bureau and stand-up comedian Li Xueqin to launch the "Experience the Comic Life of an Ancient Village" campaign.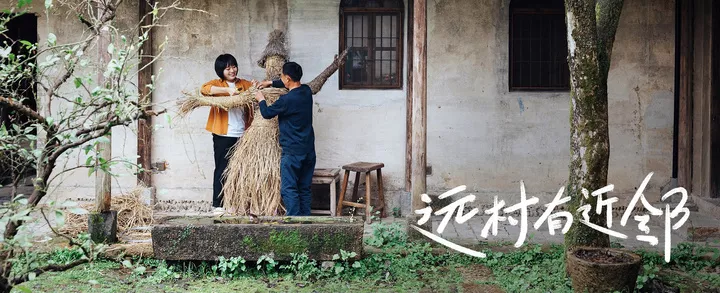 But the brand image Airbnb hopes to achieve, and how it actually performs in the country, are not the same thing.
Zhihu user @LiQingYuan points out, "Airbnb in general is still somewhat foreign-minded, with students and mid- to high-end users as the main focus. But what supports Meituan and Tujia is not only students and mid- to high-end users, but also a large group of ordinary residents who book B&Bs as if they were hotels".
Authentic, niche, original B&Bs and travel experiences are still expected, but the story of B&Bs in the country is no longer being penned by Airbnb.