While disclosing the roadmap of AMD's multi generation Xiaolong (epyc) server platform, adoredtv also mentioned the first generation exascale APU in the latest issue of tubing video It is said that exascale APU will be named insict mi300 and achieve extreme HPC performance through Zen 4 CPU + CNDA 3 GPU core and hbm3 high bandwidth cache.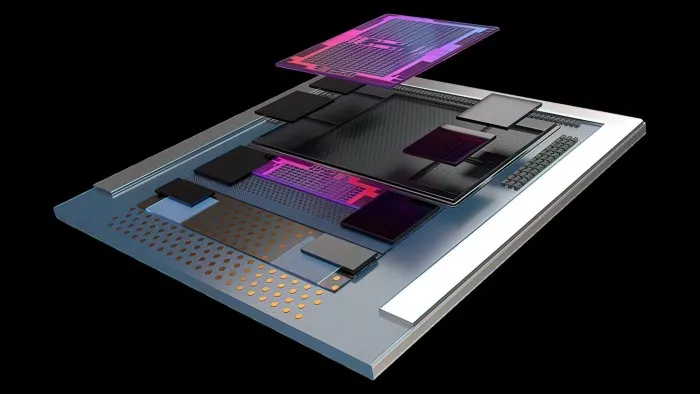 (via WCCFTech)
In fact, the concept of AMD exascale APU can be traced all the way back to 2023. Then in 2015, the EHP plan was disclosed.
At that time, it was equipped with a heterogeneous cache layer based on hbm2 + excale, and was about to launch a high bandwidth processor based on hbm2 + excale.
Adored is back with some new AMD leaks(via)
After the original plan was cut off, amd continued to make efforts in the field of server CPU / GPU accelerator and launched epyc / insict product lines respectively.
However, the latest disclosure of adoredtv suggests that the company is re launching EHP / exascale APU in the form of the next-generation insight mi300.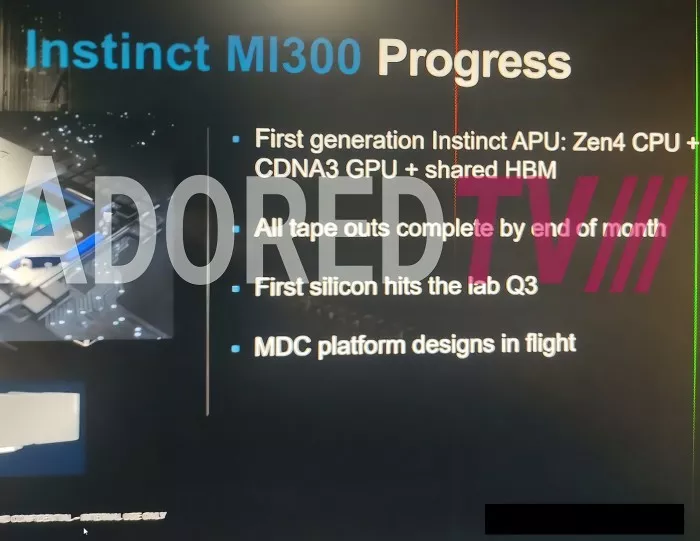 The first generation of CPU is combined with the latest generation of CPU & excale, and the latest generation of CPU & excale is introduced through the first generation of CPU + excale; Instinct APU 。
If the disclosure is reliable, the APU may be released at the end of this month and released in 2023. At the same time, it is expected that the company will provide HPC product line based on cDNA 3 GPU.
By the third quarter of 2022, early chips will be put into use on the MDC platform of AMD Laboratory (suggesting multi chip solution).
An earlier report claimed that the chip has a novel "exascale APU mode" and adopts BGA package + sh5 slot.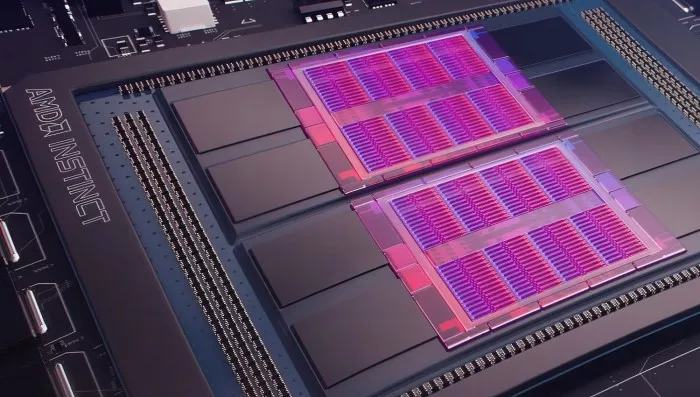 In addition to CPU / GPU IP, amd also integrates hbm3 high bandwidth cache for insict mi300 APU. Although the exact number of small chips on EHP APU is unclear, Moore's law is dead has revealed the configuration of 2 / 4 / 8 hbm3.
At least 6 sets of molds are also shared in the leaked slide, which means that it is a new configuration - it is speculated that a variety of insict mi300 derivative SKUs are under development, some of which are configured as pure cDNA 3 GPU chips, and others are APU combinations of Zen 4 CPU + cDNA 3 GPU.
In any case, amd insight mi300 will become an important force to promote the change of HPC core and packaging technology in the technology industry with amazing performance, and compete directly with NVIDIA grace + hopper super chip / Intel Ponte Vecchio HPC accelerator next year.