City Walking Guide - London: Here's a bookstore with the smell of time and the sound of the world
A city's charm is not all about its history, culture or natural beauty, but also the surprises that often come from the hidden alleys that only locals know about. City Favourites is a long-running conversation we've been collecting writers from the Matrix community around the world to maintain, and we're inviting people to share their city or hometown's food or fun destinations.
VW may make you step in a hole, but we won't.
---
To read other people's words is to read TA's life. These books have helped me to see the wider world, to experience the ends of the earth, the sweet and sour, and to take the tiny first steps into the unknown ...... Constructing me bit by bit.
Despite the ease of purchasing books online and the blossoming of major e-book platforms, I still find bookstores to be an integral part of being in a reading situation. These platforms rely on big data analysis and filtering, analyzing my past preferences, predicting my tastes, and delivering 'books that I will most likely like' to me. But for me, reading is more about 'seeing more', and it is bookstores that give me the opportunity to pick up books that the data says 'I'm probably not interested in' and in doing so, open the doors to new worlds.
In the literary city of London, there is never a shortage of bookshops of all kinds. This article was originally intended to feature a few unique bookshops around the Bloomsbury area of London, but one of them moved to Bath in the process of being picked up and turned into a collection of bookshops in the UK. Each of these bookshops is special in its own way: some have a wide range of books, some have a unique format, and some focus on a particular type of book. Hopefully this post will give you some destination inspiration and find that key that will help you open the door to a new world.
Word on the Water: A Boat Carries a Thousand Bells of Corn
📍 地址:Regent's Canal Towpath, Kings Cross, London N1C 4LW

⏳ Opening hours: Monday to Sunday 12:00-19:00

🔗 Official website: https://www.wordonthewater.co.uk
As well as the famous Thames, there is another canal within London that starts in the west at Paddington, runs through Regent's Park and eventually joins the Thames at Limehouse in East London. This canal is no longer the main means of transporting goods, but has other functions. For residents and visitors to stroll along the water's edge, not to mention the number of boats parked in the river. Some people are so overwhelmed by the high rents in London that they use their boats as homes, while others have simply turned them into shops and set up businesses.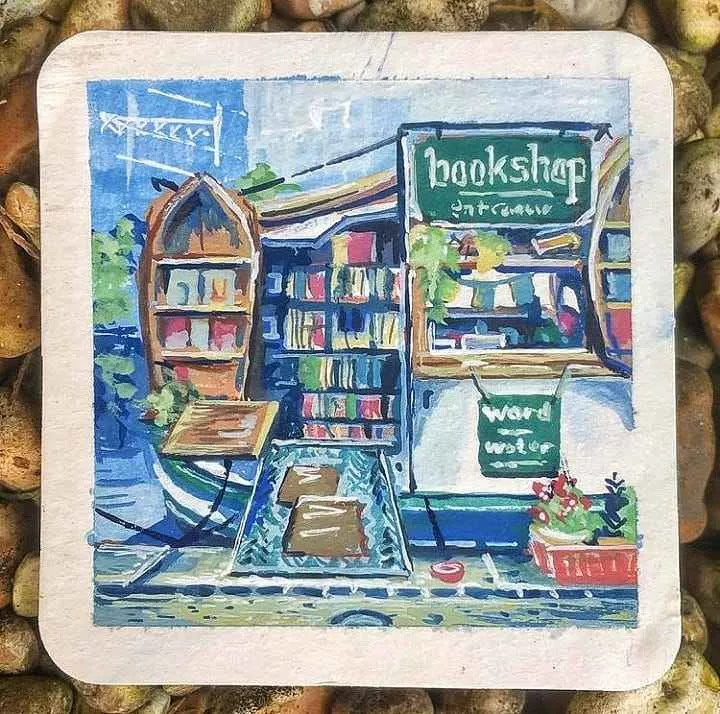 Instagram: @word_on_thewaterHere's a mention of the unique water bookstore Word on the Water, which literally translates directly to 'words on the water', is a perfect fit.
The ship, originally a Dutch barge from the 1920s, was purchased by the bookshop owner and converted into a 'book ship' for ten years now. It has had a difficult life: at the beginning of its operation, it had to change its berth every few weeks because it did not have the relevant permits, and only when it was given a permanent berth here in King's Cross did it finally settle down. She also nearly risked sinking a couple of years ago, losing most of her inventory on board. Fortunately she didn't actually sink, otherwise it would be very difficult to find another bookshop with such a unique vibe.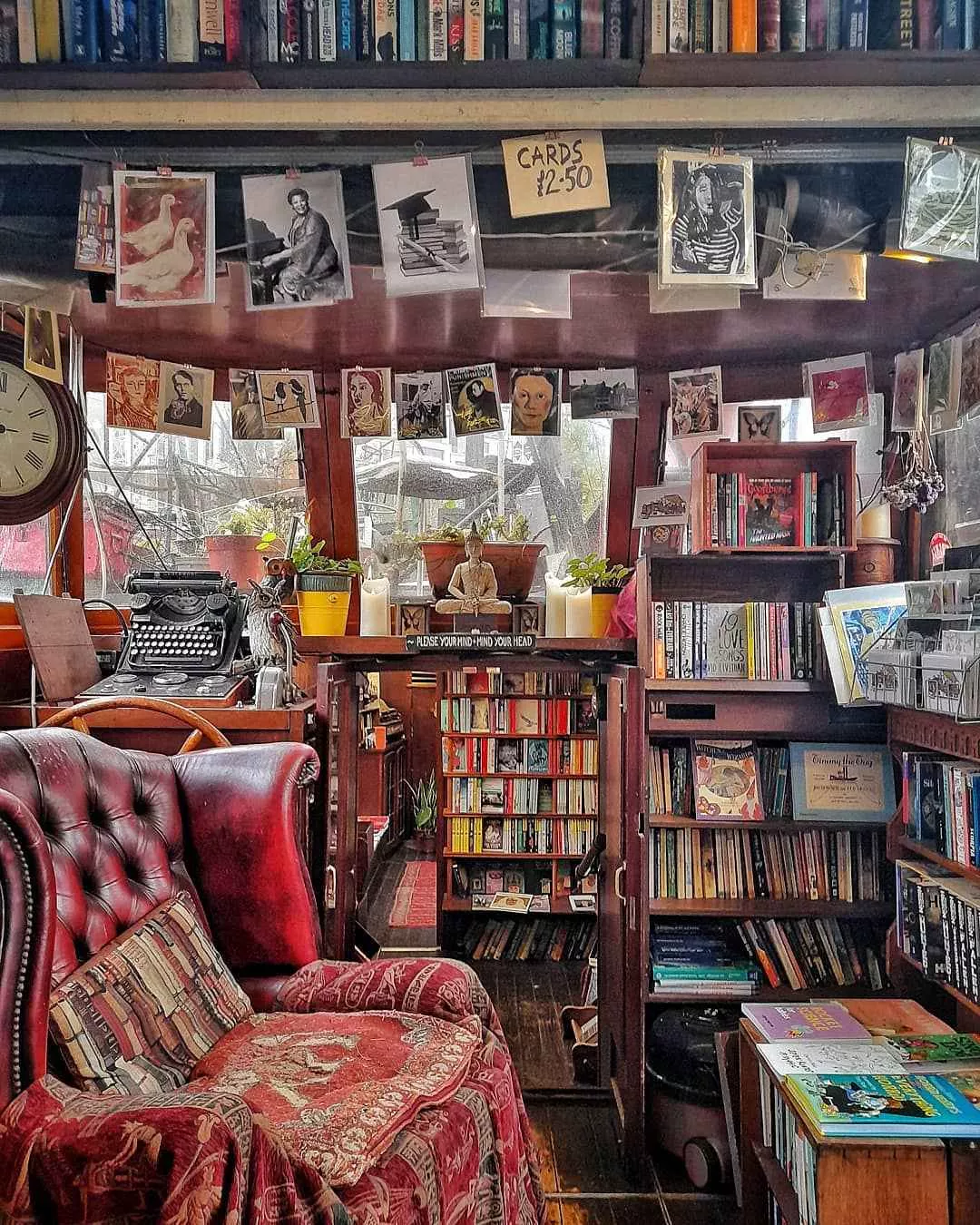 Instagram: @wordonthewater The books for sale here are not limited to new books, but also a good number of used books. The titles range from the most common classics, fictional literature, to children's literature and cult novels from the last century ...... Surprises are lying quietly waiting to be discovered.
In the dead of winter, a fireplace is lit inside the ship, and you can sit inside and read, jerk off, and share your reading thoughts with fellow readers, making a warm and cozy little world of your own.
It is worth mentioning that in addition to a place for bookshelves on the exterior hull, there is also a "boat top garden". In summer there is a band playing up there, so even if you don't go in to buy books, it's a treat to just sit on the riverbank and listen to the songs. There are also stand-up comedy open mics and readings held in the boat-top garden at times, and you can check out their Facebook eventpage to check it out.
Instagram: @wordonthewaterGay's the Word: even if we are guilty of
📍 Address: 66 Marchmont St, Saint Pancras, London WC1N 1AB

⏳ Opening hours: Closed on Mondays; Tuesday to Saturday 11:00-18:00; Sunday 13:00-18:00

🔗 Official website: https://www.gaystheword.co.uk/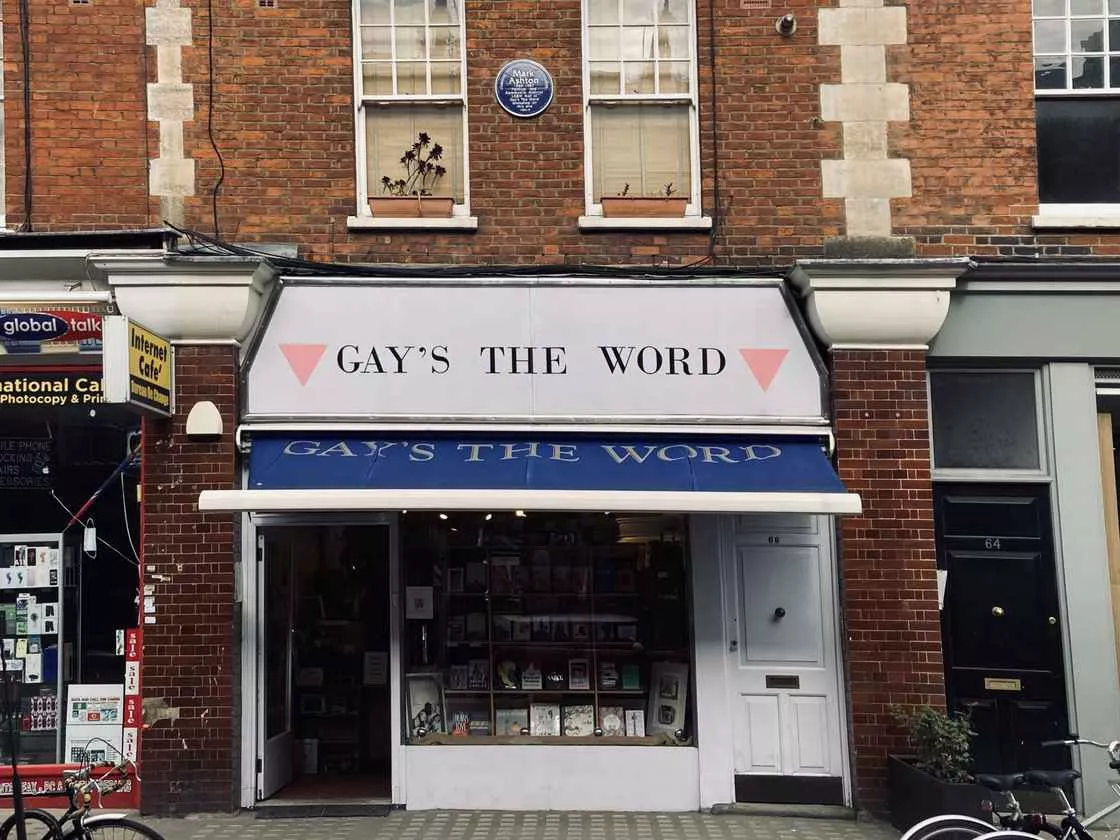 If Word on the Water is unique in its location and store format, Gay's the Word is the category of books it sells. I passed by this place on my second day in the UK and was a little shocked by the openness of the British when I saw the name of the store. "It's a country of corruption!" -- I told a friend on Twitter.
Gay's The Word was founded in January 1979 and is the oldest LGBT bookshop in the UK. In those days, you couldn't even buy gay-related books in ordinary bookshops. The bookshop was inspired by the homosexual movement in the United States of America, which was in full swing and had led to a boom in gay literature and the establishment of gay-themed bookshops in London. At the time of its opening, it was accused by the authorities of being a pornographic bookshop, a charge that was not dropped until 1986.
"The term 'Gay' was originally used to describe all people who are attracted to the same sex, only now it refers more specifically to gay men. The books sold in the store follow the original meaning of the word, with not only gay-related books, but also lesbian-related content, and as awareness and social perceptions have evolved, "more" minority groups such as QIA+ are included.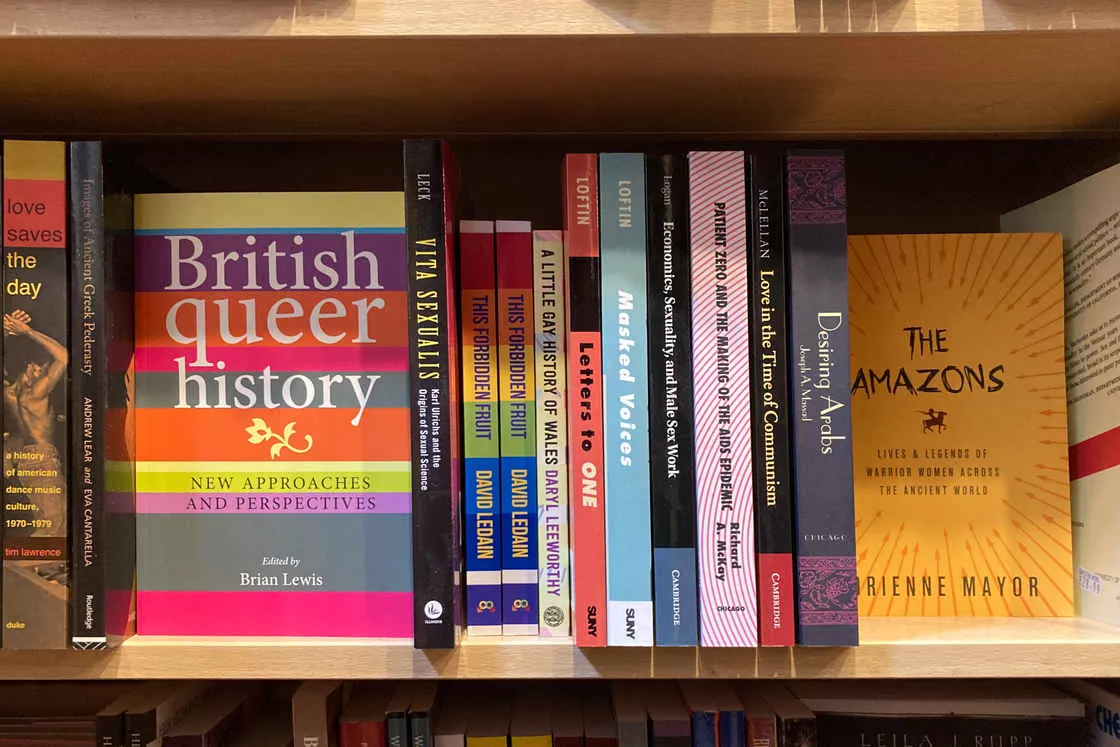 Take this row of books, for example, which cover: the origins of sexology and its history, the history of cool kids in Britain, the AIDS pandemic, American dance halls in the seventies, the same-sex love in East Germany, matriarchal clans in the age of the Amazon, and the economics of male prostitution. ...... First on the right-hand side of the entrance is the audio-visual section, where you can find both the very famous Call Me By Your Name, The Life of Adele, on the shelves, as well as comparatively cooler films such as A Dress Up (A Magnificent Haunting" and "Gigola". You can also find a lot of "handsome/beautiful body bonanzas" in the store ...... Great to buy for drawing body reference if you know what I'm talking about (.
The books are arranged further inward in sections, distinguished both by identity (gay/lesbian, cool kids, ......) and by textual form (non-fiction, fiction, poetry, picture books, ......), and the variety is staggering. Gay's The Word once said in describing their collection, "From the profound to the frivolous, from the liberating to the indulgent, you can find it all here."
If you're overwhelmed by the wall of books, take a look at the short annotations the clerk leaves under the books. Some of them are more casual, with almost an exclamation point between "Recommended" and "It is fantastic!"; others give a short description of the book's theme and content (short stories, intersexuals), while others describe what it was like to read it (interesting, and you can feel the author's strong feelings). The clerks also know the books like the back of their hand, so if you want a recommendation for a particular type of book, it's perfect to ask them.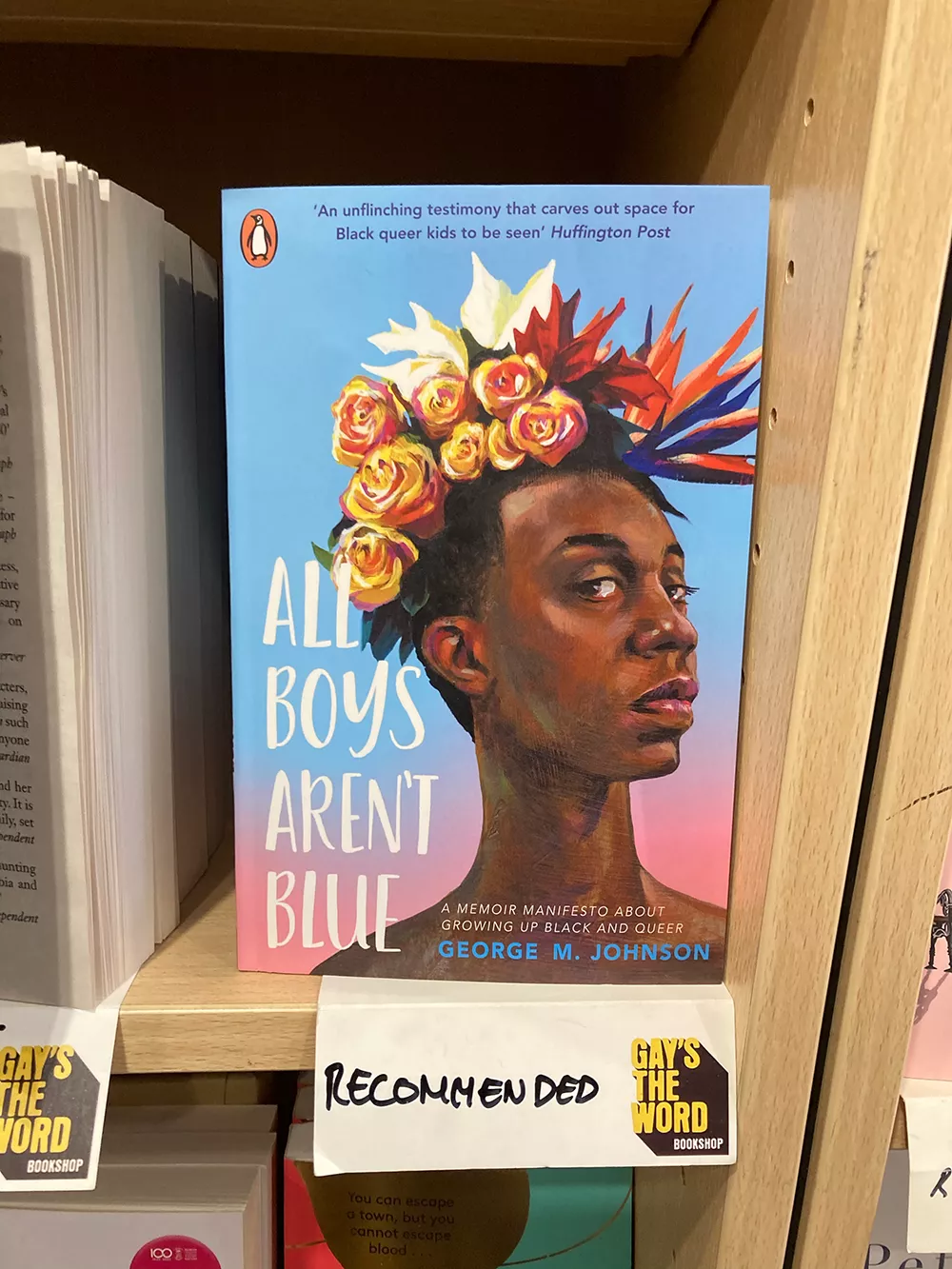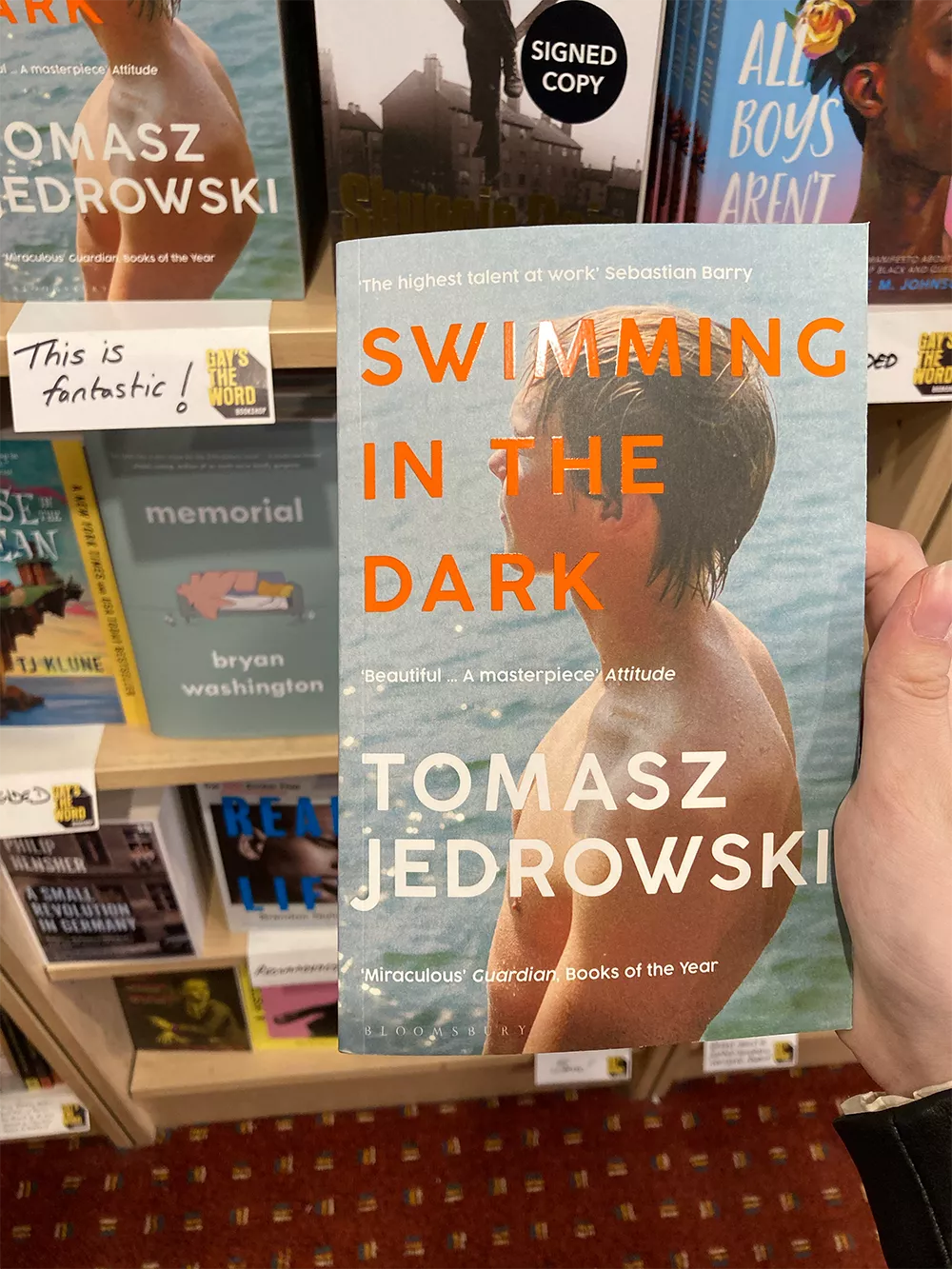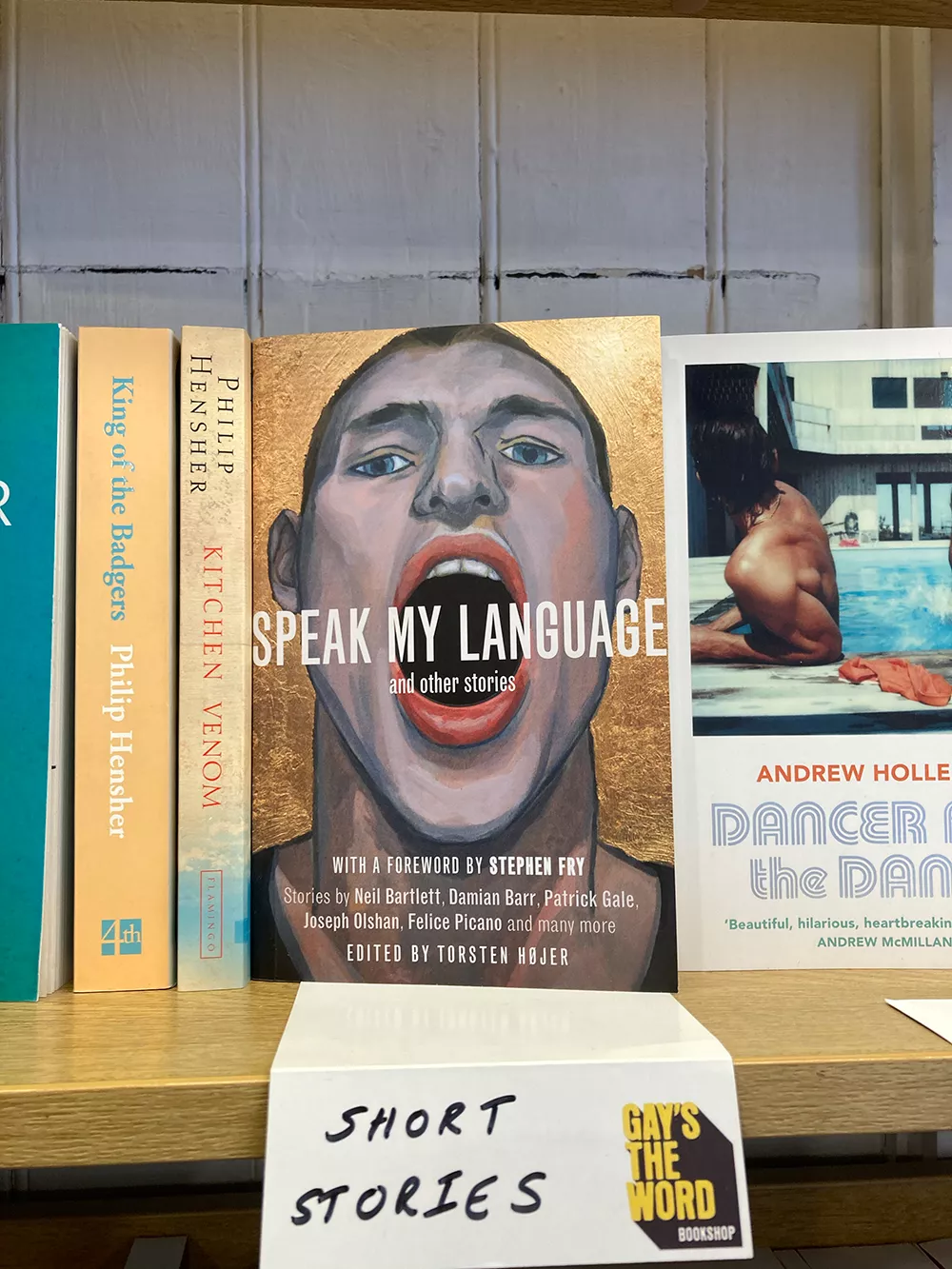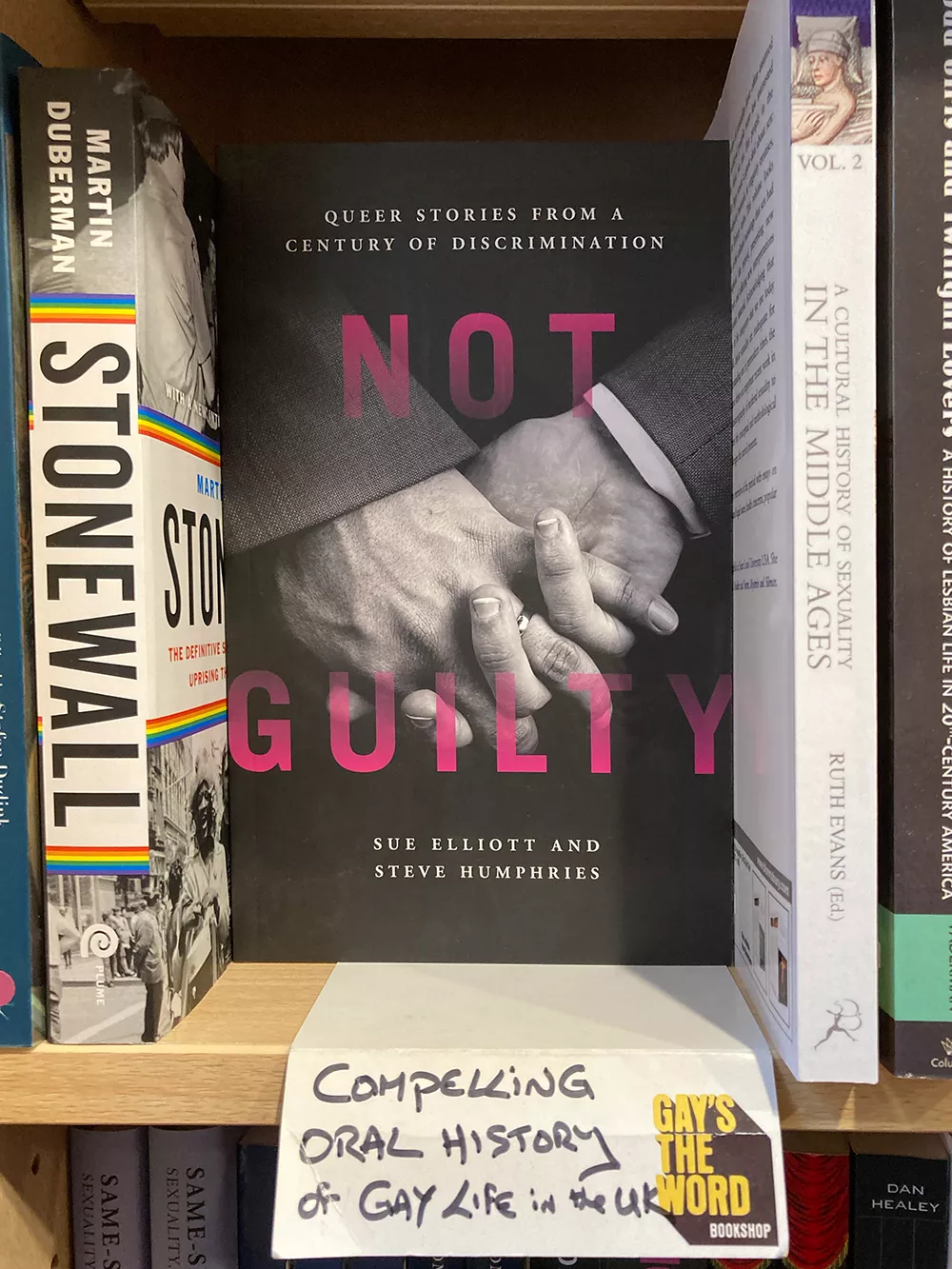 There are also long-running book clubs and a number of community groups that hold regular discussions here. The longest running is the Lesbian Discussion Group, which holds weekly discussions not only on lesbian-related topics, but also on current events and lifestyles.
For those who have some questions about sexual orientation and gender identity, this is also one of the sources of information. Whether you ask the staff on their website or in the store, you'll find science and help for all groups, from the dos and don'ts of coming out to medical and legal advice. There were times when I would spend my lunch break here, so I could often hear the clerks talking to a wide variety of customers, talking about their confusion, bewilderment and fears, as well as sharing each other's joys.
Persephone Books: Hearing Women's Voices
📍 Address: 8 Edgar Buildings, Bath BA1 2EE

⏳ Opening hours: Monday to Friday 10:00-18:00, Saturday 11:00-17:00

🔗 Official website: https://persephonebooks.co.uk/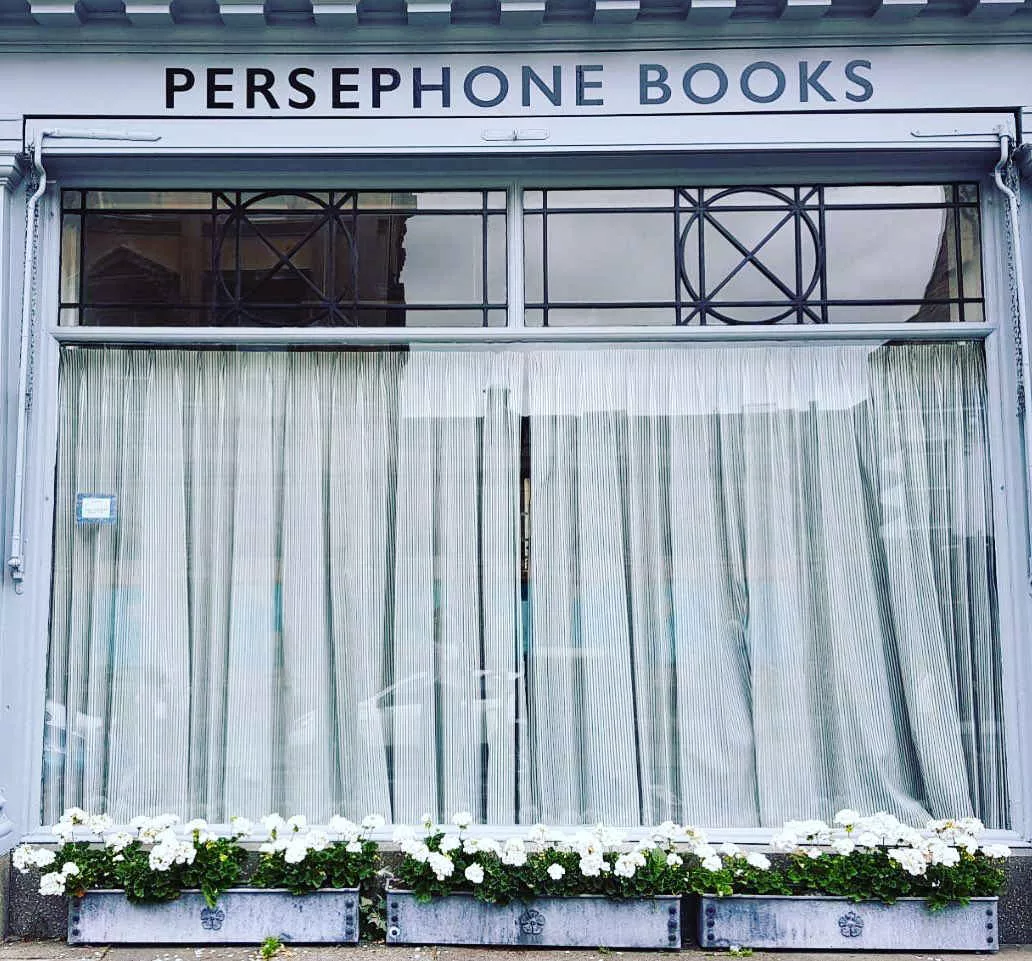 A look at the new Bath store. instagram: @persephonebooksPersephone Books was once located in Bloomsbury, London, where famous writers proliferated, just a few minutes' walk from the homes of famous authors like George Orwell, Charles Dickens and Virginia Woolf. Relocated to Bath for various reasons after the epidemic, Jane Austen reached her creative peak in the city in the 18th century and Mary Shelley's Frankenstein has deep ties to the city. With such a history, it's easy to see why this bookshop, which publishes and sells works by women writers, has chosen this location.
Similar to Gay's the Word, which focuses on LGBTQIA+, Persephone Books is about 'neglected women writers of the twentieth century'. These unheralded works were discovered by editors, published and sold here, before being reintroduced to the world. Some of these books are so old and so rare that they have been marked on Goodreads by just over fifty people.
The bookstore is named after Persephone, the queen of the underworld in Greek mythology. She was a majestic and cold ruler, but she could also bring in the harvest; when she was in the underworld, the earth was barren, and when she returned to earth, she brought in the rejuvenation of all things. Persephone is as multifaceted as the infinite possibilities that women can bring - and the voices of women are only marginally heard in the world of literature. The bookstore's founder chose to open such a bookstore precisely because of the difficulty of finding a female perspective in college book lists.
The old London location is not a large store, and the social distance policy under the epidemic only allows two customers to stay in the store at the same time. The back of the bookshop is also their office, and Persephone Books sells books inside that they publish themselves. It would be difficult to find a place in the world that would publish unknown women's works without their willingness to reprint them.
Here you will find guides to domesticity published after World War II, romance novels, the lives of women and the development of feminism in twentieth-century Britain ...... pairs of short stories not large enough to be books, and also a collection of short stories selected by Persephone, coincidentally the 100th book they have published.
Each book published by Persephone is numbered, from number 1 to number 139, which was published only last year, and all have almost identical grey covers. While there is nothing but the title written on a white background, the title page is a colourful assortment and the typeface on the inside is appropriate to the style of the book. The covers are a nod to the Penguin Publishing style of the 1930s and the founder's vision of the reading scene: a woman who comes home from a tiring day at work and picks up a book doesn't care what the cover looks like, she just needs to know that the book is interesting enough.
Each book, regardless of thickness, is priced at £13 and comes with a bookmark. The bookmark features the same design as the title page, taken from fabric or paintings from the year of its first release, or in some cases, material provided by enthusiastic readers.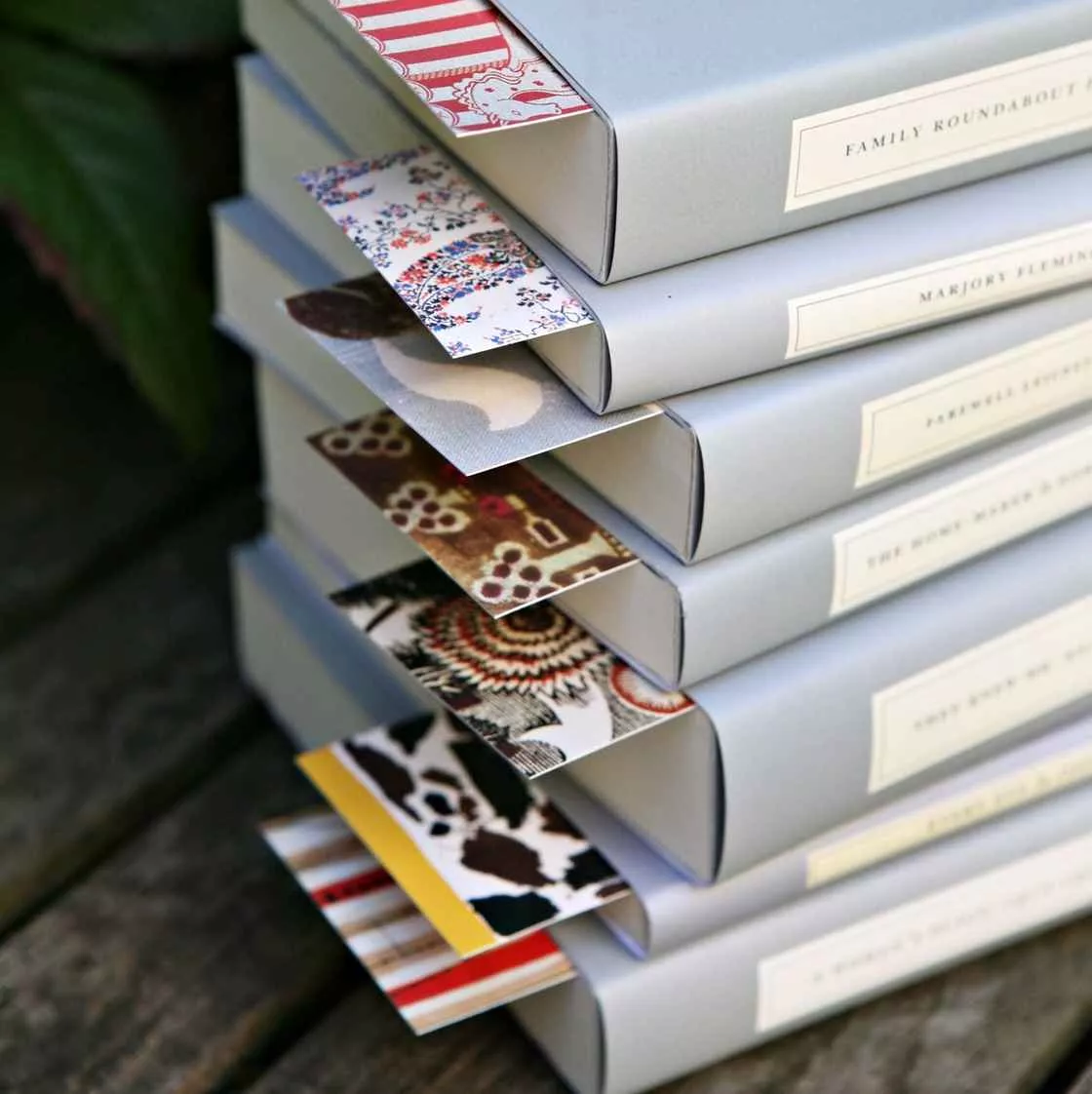 persephonebooks.co.uk For some of their bestsellers, they also publish a more 'bookshop friendly' version. This series is called 'Persephone Classics' and is distinguished from the other books by the carefully drawn covers and the lack of colourful title pages. This series often gives me a sense of 'we reprinted them, but we didn't really want to'. On the one hand they have a very low profile in the shops compared to the overwhelming grey covers (even if this series has more elaborate covers), and on the other hand the books in this series sell for £3 bucks less than the 'bookshop unfriendly' editions. -- These thoughts are just my own feelings, with no corroboration from the bookshop side, so feel free to listen.
If you don't know what book to get, besides going into the store and asking the clerk for advice, try the Gift Guide on the website. Whether it's for a child or a female elder, even a dog lover, a traveler or a young child who is tired of Harry Potter, you'll find the right recommendation on there.
magCulture: a world dedicated to independent magazines
📍 Address: 270 St. John Street, London, EC1V 4PE

⏳ Opening hours: Monday to Friday 11:00-18:00

🔗 Official website: https://magculture.com/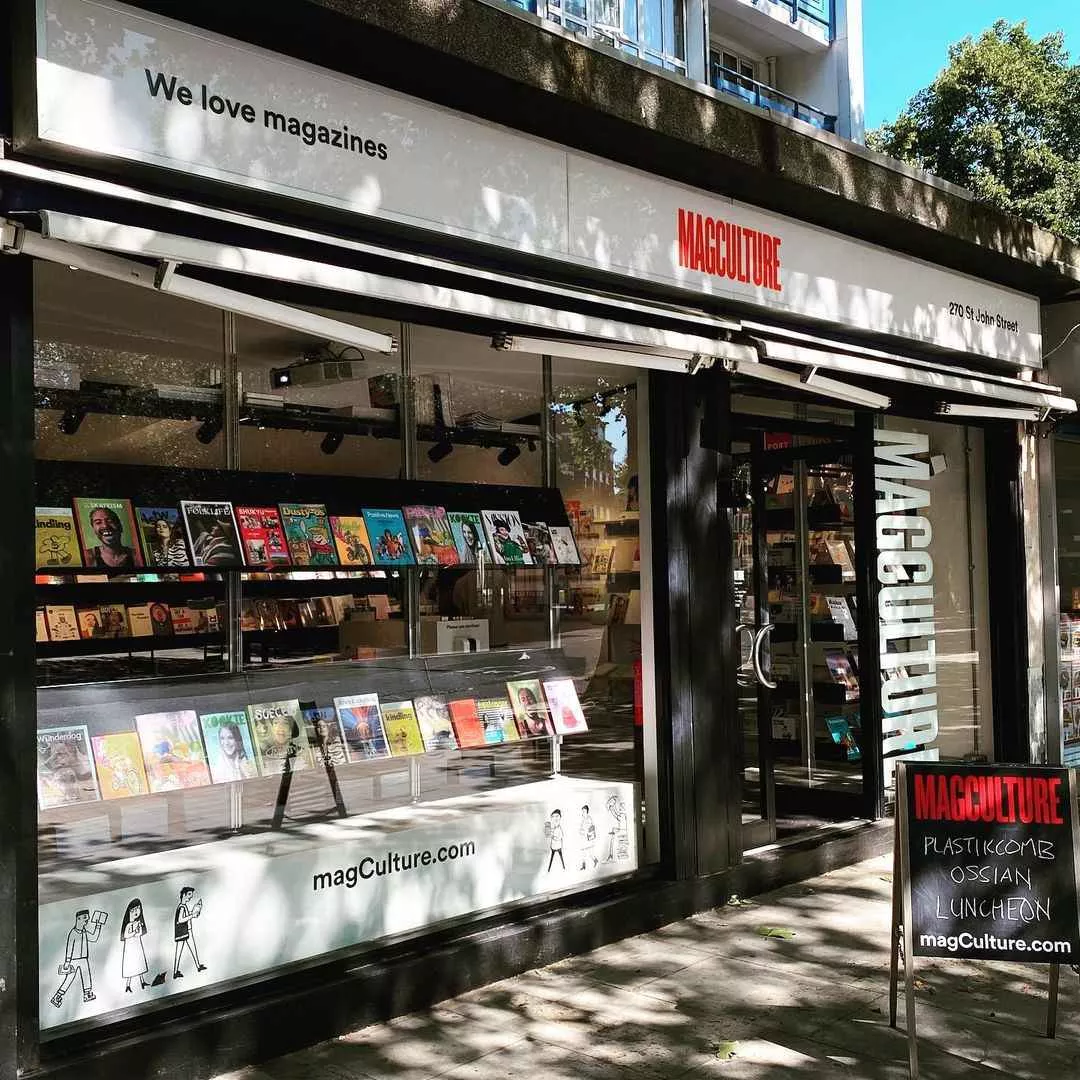 Instagram: @magculture When I think of magazines, the first thing that comes to mind is something like Lookout World, Youth Digest these magazines that were allowed to appear in high school bookstores. After graduating high school and having free access to my smartphone, I looked more towards online media and paper magazines slowly fell out of my life.
Once I took a walk with a friend after dinner and stumbled upon this bookstore. I saw a sign saying "We love magazines" and went in with the idea of "seeing if I could find beauty and fashion magazines from Japan", but what I saw was very different from what I expected.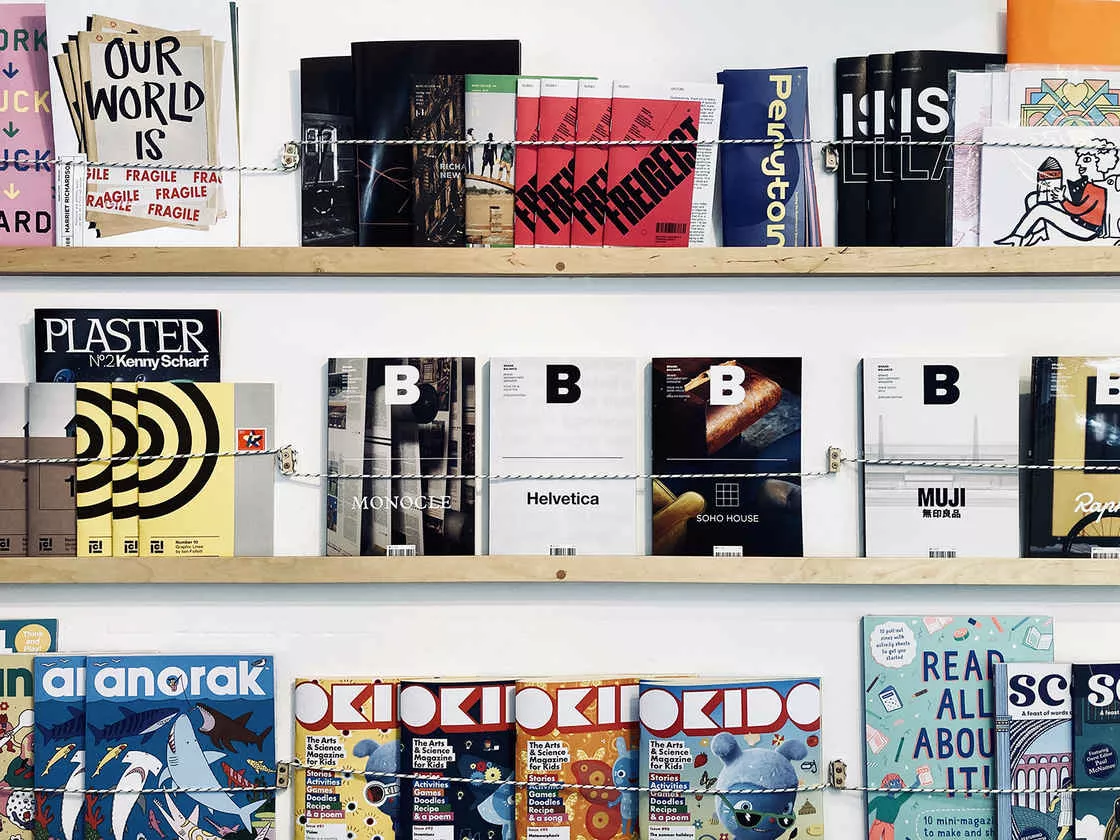 When I got home I looked up online and what started out as magCulture as just an online blog has slowly developed in recent years into a different businesses. In addition to this bookstore, they publish their own magazine (The magCulture Journal), host magazine-related events in London and New York, invite people in the mainstream and niche indie publishing community to share their experiences, and produce a monthly podcast for online distribution.
The magCulture bookstore sells mainly independent magazines, but you can also find leading fashion magazines such as VOGUE.
Magazines aren't arranged by genre like most bookstores, with lifestyle magazines and photography magazines next to each other and unreadable modern art next to cute illustrations. It's as if even the boundaries of time blur here, finding both new issues just published last month and old stuff in the corner of the cover that says Aug 2015.
But this is really not a friendly approach to the layman (like me), and many magazines can't guess what's on the front cover, and the back cover doesn't give enough information and is plastidipped, so there's inevitably a lot of worry before buying.
Instagram: @magcultureSkoob Books: a touch of old times
📍 Address: 66 The Brunswick Centre, Marchmont St, London WC1N 1AE

⏳ Opening hours: Monday to Sunday 11:00-18:00

🔗 Official website: https://skoob.com/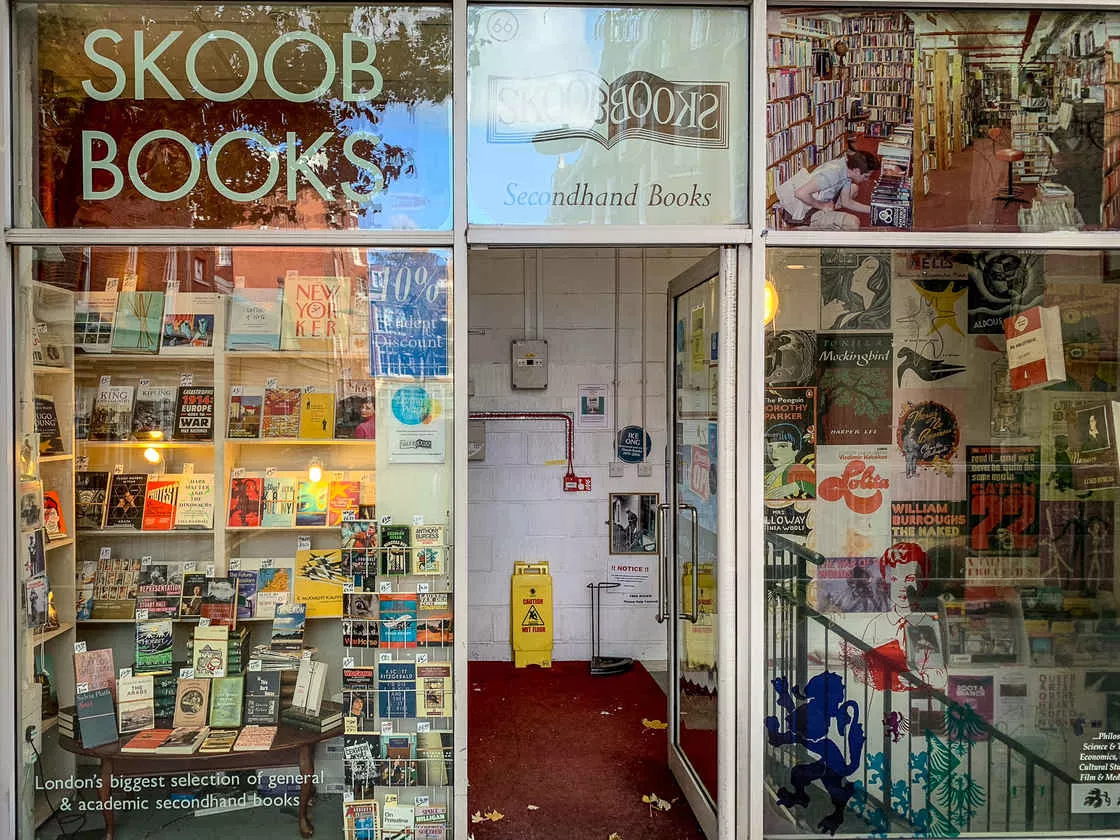 Photo by: Radek PazderaBooks move in a flowing stream from the vaults and 'bestseller' shelves, and then they need to be evaluated, sorted and selected before they finally reach people. Skoob does the latter.
Skoob's name is Books in reverse, twenty years after they collected a wide variety of used books and sold them. The store has a collection of over 70,000 books and over 60,000 unexhibited books, all carefully selected and in good condition. Thanks to Skoob's vast collection of used books, the smell of old times, a combination of dust, old wood, evaporating ink and a slight musty smell, can be smelled upon entering the store.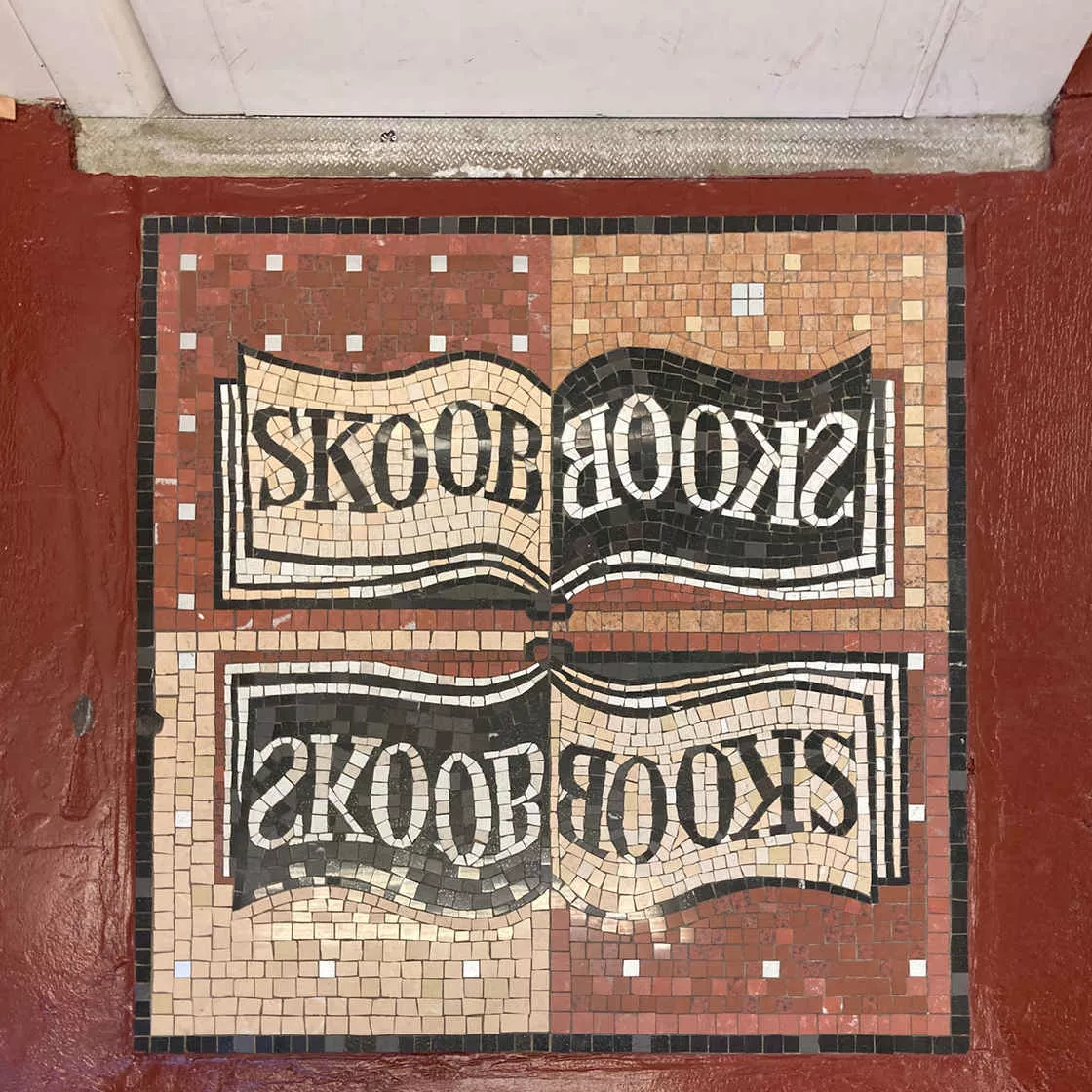 This is the largest collection of second-hand philosophy books in the UK, and the collections of art, economics, history and literary classics are not to be underestimated. The business, technology and management book collections can only be considered much smaller compared to those that precede them, but there is still a decent amount to choose from.
Most noteworthy is the store's collection of non-English books. The dominant languages of the world have a row or rows of shelves belonging to them, Spanish, French, Japanese, Greek, Latin ...... I also found a row of Chinese books, with the Oxford Advanced Learner's English-Chinese Dictionary, published seven years ago, looming large.
Used bookstores are perfect for setting aside a few hours to kill. You never know around which corner you'll find a book that hits you just right, and such surprises are always worth the wait.
Instagram: @skoobbookslondonWaterstones: chain of bookstores that have it all
📍 Address: 82 Gower St, London WC1E 6EQ (other branch addresses can be found on the website)

⏳ Opening hours: Monday to Saturday 9:00-19:00, Sunday 12:00-18:00

🔗 Official website: https://www.waterstones.com/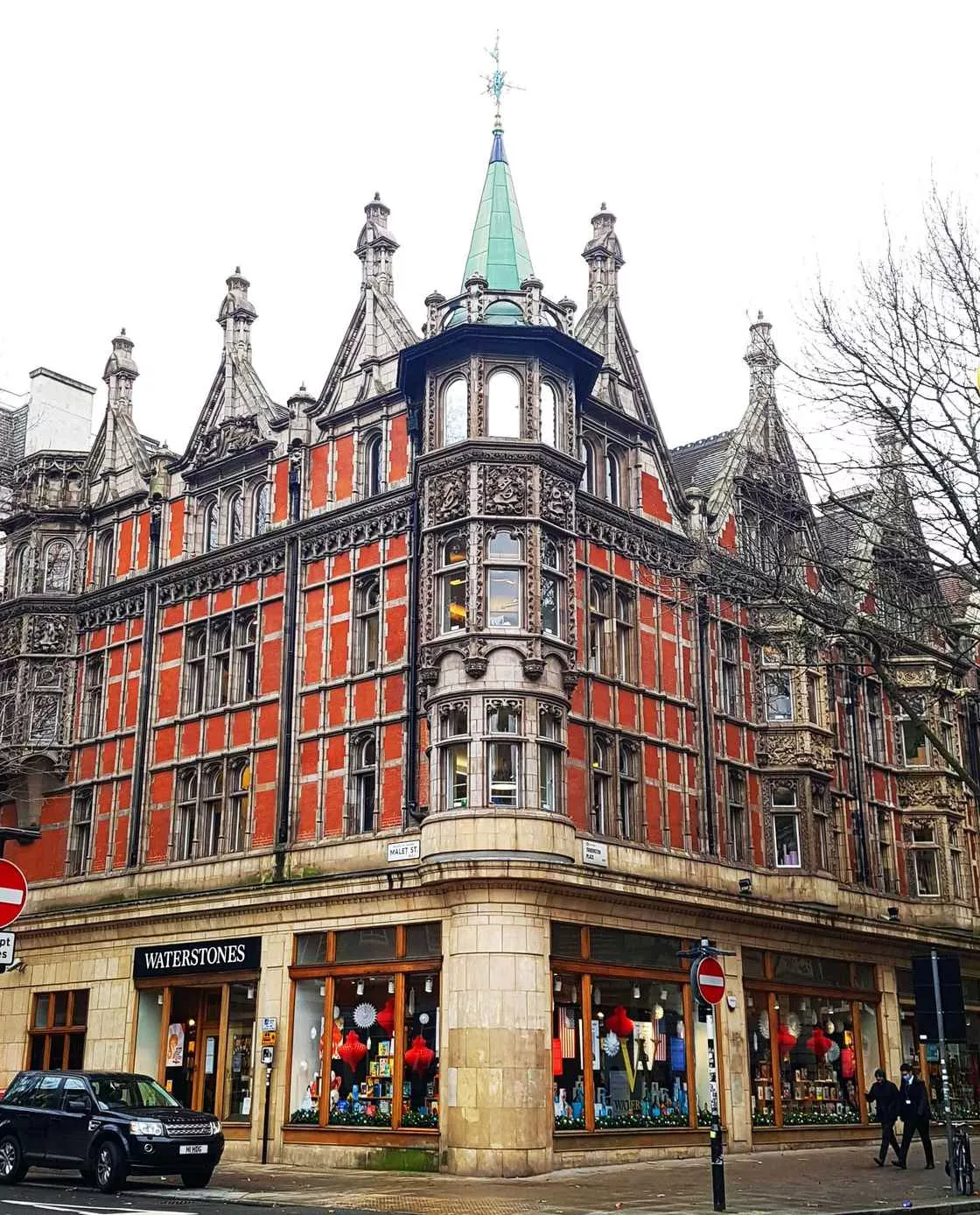 Twitter: @gowerst_books Since we're talking about Bloomsbury's bookstore, it seems like something is missing without mentioning Waterstones it seems like something is missing. I'm sure anyone who has gone to school or lived in the area has some recollection of this little red building. The chain was founded in 1982 and is now the largest bookshop chain in the UK, with nearly 400 branches across the country. The one on Gower Street and the two in Piccadilly Circus are their flagship stores.
As you can imagine the categories of books available in this flagship store are naturally very rich. Bestsellers and classic literature need not be mentioned, textbooks from kindergarten to university, photobooks, Lonely Planet, and even IELTS question sets ...... In short, every type of book one can think of can be found in Waterstones.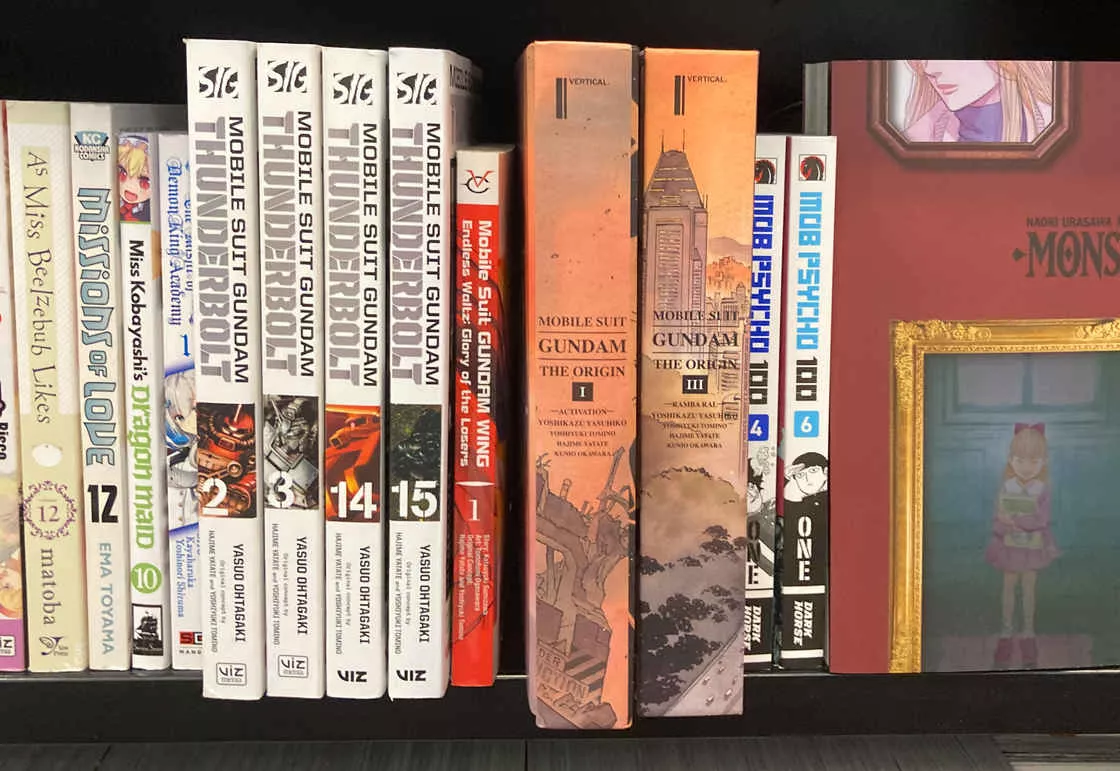 You can even find Mobile Suit Gundam here. (In English, of course.) (And for some reason, book 2 is missing ......!) Mizukuishi Bookstore's store is an order of magnitude larger than several of the bookstores mentioned in this article, and therefore very friendly to social terrorists. The store offers a lounge area and a cafe (temporarily closed due to the epidemic), and the clerks have trouble attending to every corner, so a quiet day of reading on a couch is not disturbed.
Like most bookstores, they often host book signings and readings, and because of Waterstones' reputation, the authors who hold events here are more famous, with a few flying in from overseas. The schedule is posted in advance on a small chalkboard at the door, or you can find it on the events page of their website.
concluding remarks
Even now, with all the technology, London's bookshops are still thriving and surviving. From the busiest shopping streets to the quiet alleys where no one is looking, you can find them all. This article only gives a brief overview of a few of the unique bookshops around Bloomsbury, but there are many more interesting bookshops to explore in the city.
Stanfords](https://www.stanfords.co.uk/), which specializes in travel books, Gosh! and Forbidden Planet, which are a must for comic book lovers, Foyle's, which is a Guinness World Record for its large collection of children's literature, Foyle's, and Forbidden Planet. forbiddenplanet.com), Foyle's, a Guinness World Record bookstore with a large collection of books, Nomad Books, which specializes in children's literature, and [Arthur Probably], which focuses on Middle Eastern and Asian-African literature. Arthur Probsthain](https://www.teaandtattle.com/bookshop) for literature, Travis & Emery for music near Mozart's former home as a child and Books for Cooks, which sells only food-related books. ...... In London, no hobby is niche. Whatever the favourite, you can find places and fellow enthusiasts related to the subject.
London is not that big, and public transport is very well developed. If there's an afternoon on your trip, stop off and walk into a bookshop and catch this hard-won, paperback, word-and-soul resonance in an age of information explosion.