On May 31, at the construction site of Yibin port highway and railway Yangtze River Bridge, the control project of Zigong Yibin section of South Sichuan intercity railway, the steel box girder of the last section of the midspan was accurately installed in place, and the closure was successfully completed! Located in the east of Yibin City, Sichuan Province, the Yibin port highway and railway Yangtze River Bridge connects Sanjiang new area and Xuzhou district. The total length is about 1742 meters, the deck width is about 64 meters, and the main span is 522 meters. Among the same types of bridges, its width and span rank first in the world**
In the middle of the bridge, there are four high-speed railways with a speed of 300 kilometers per hour, two-way six lane Urban Expressways on both sides, and sidewalks and non motorized lanes are laid on the outermost side
After completion, it will create three world firsts: the world's first bridge with horizontal layout of highway and high-speed railway, and the world's widest and largest span highway railway dual-purpose steel box girder cable-stayed bridge**
During the construction process, the project team has solved three technical problems the largest deep-water rock socketed foundation in the upper reaches of the Yangtze River, the construction of ultra-high and ultra large cable towers, and the hoisting of ultra large and ultra wide overweight steel box girders . At the same time the "Octopus" pouring was initiated, which improved the blanking accuracy, construction efficiency and pouring quality the steel box girders in the tower area were constructed simultaneously with the cable towers , and the construction period was shortened by about 4 months.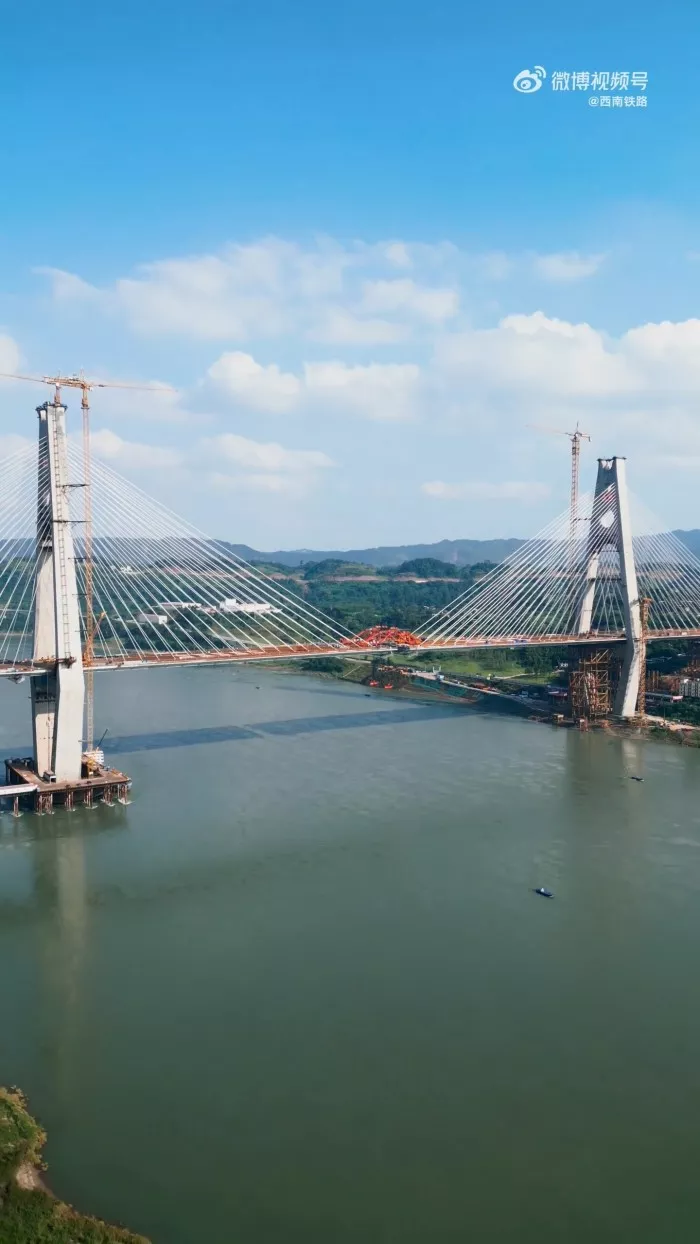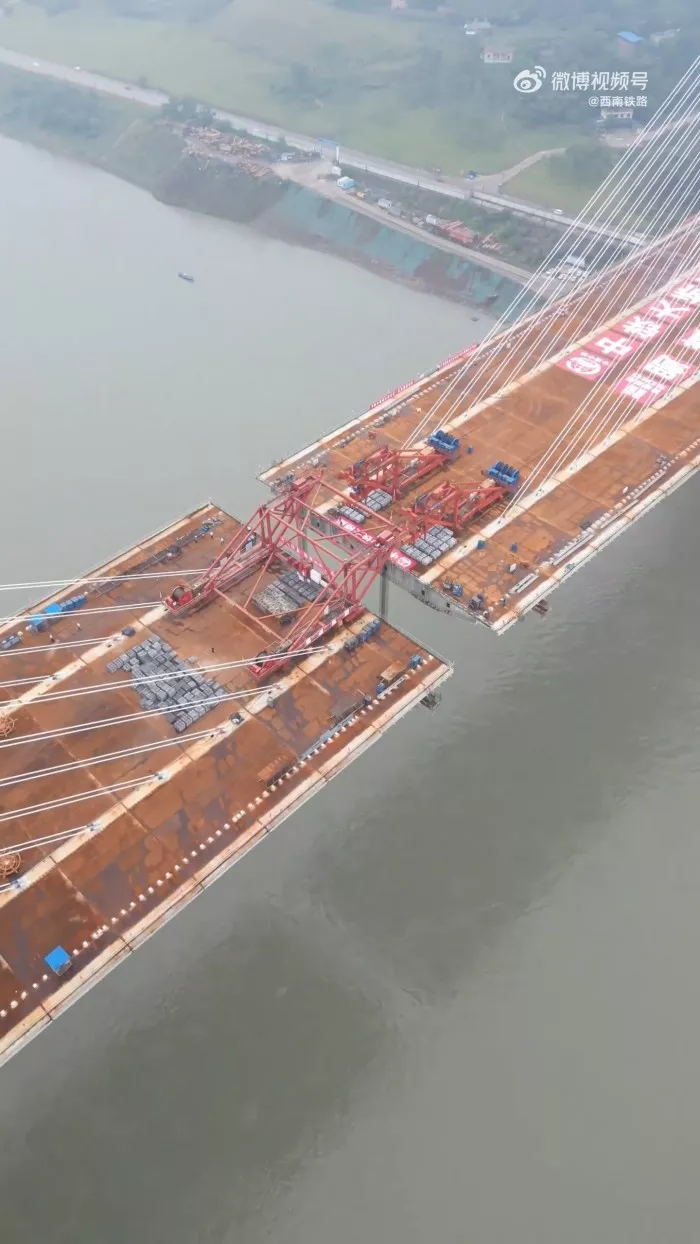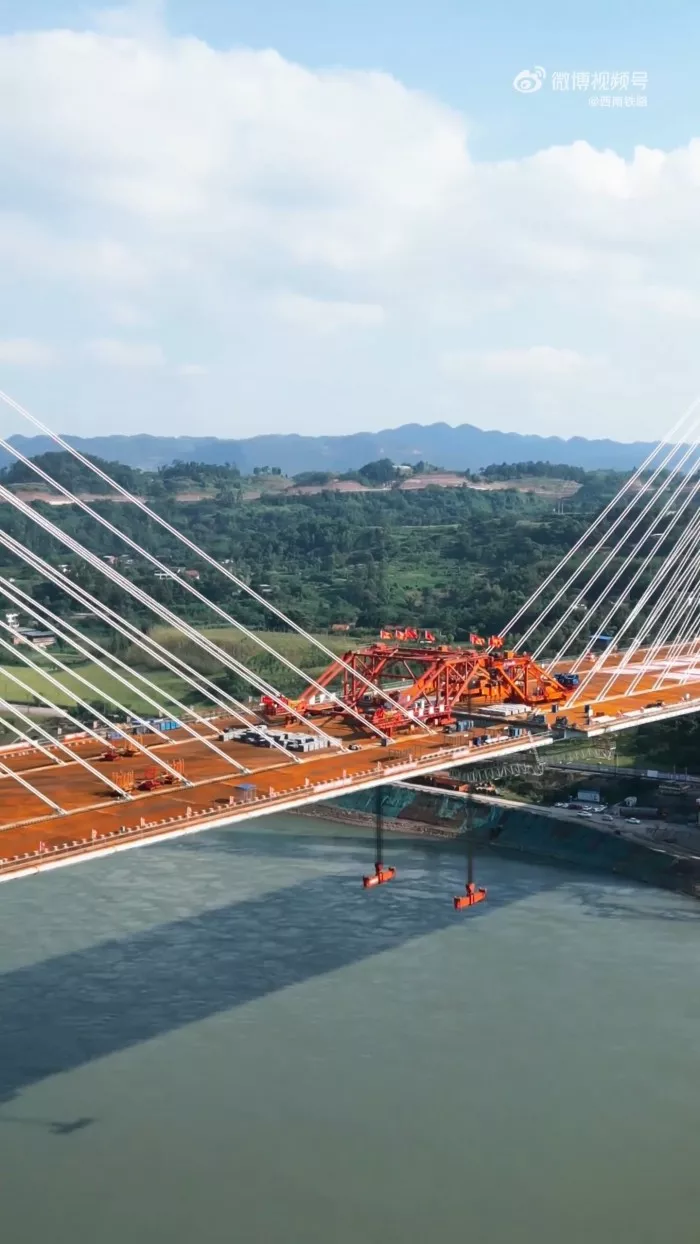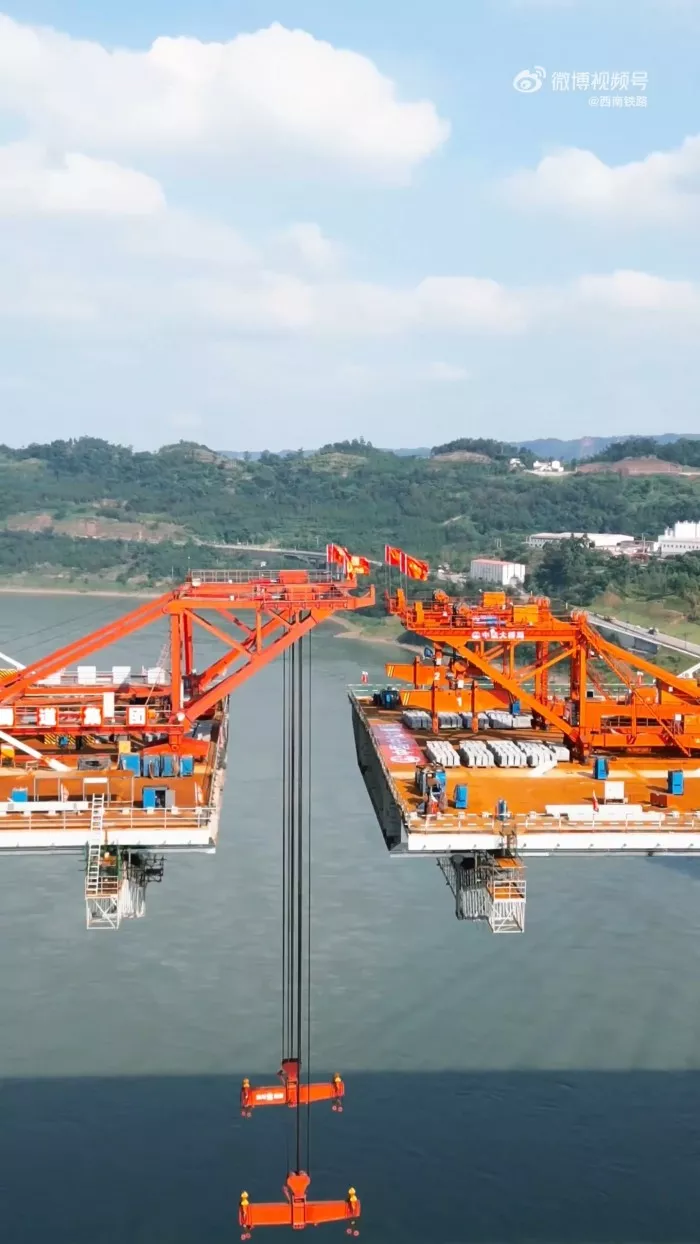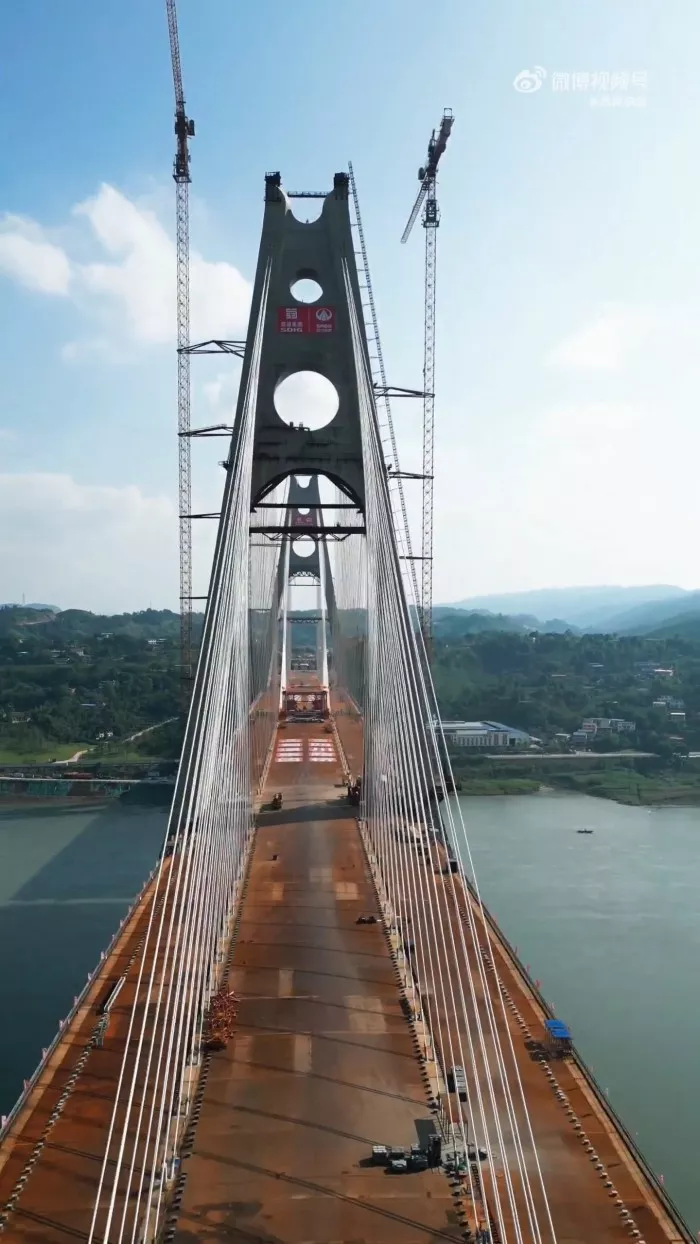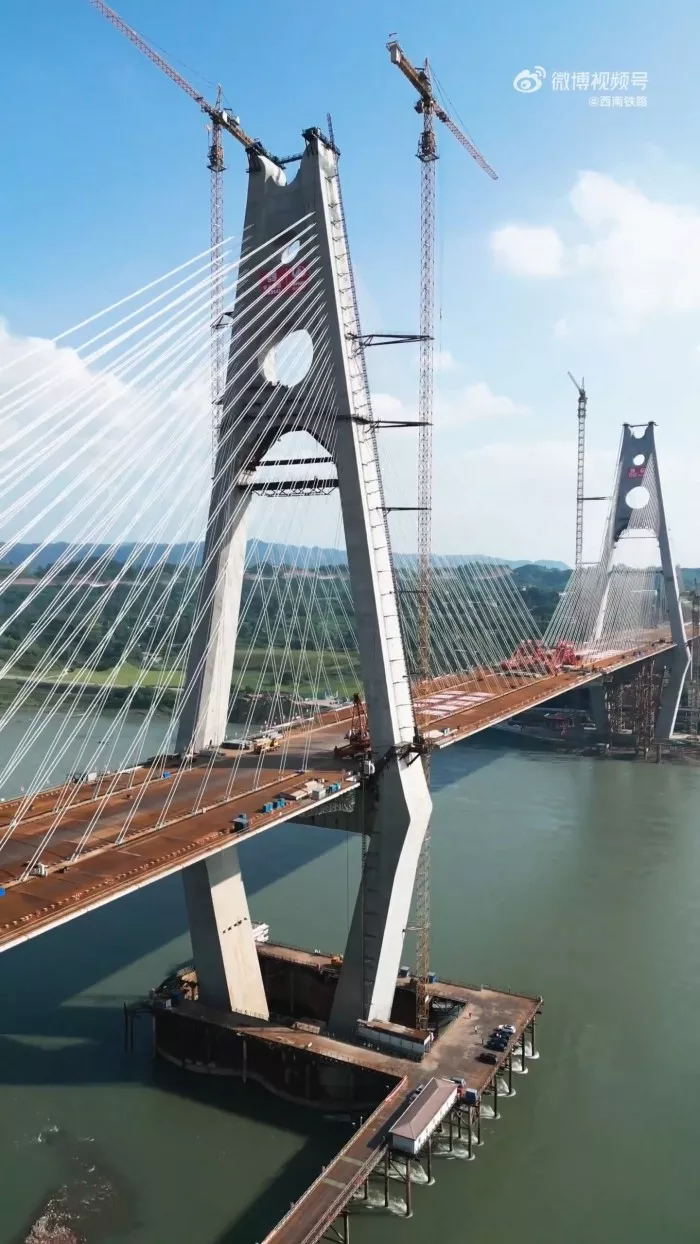 South Sichuan intercity railway, also known as Mianyang Luzhou high speed railway, is located in Sichuan Province, connecting Mianyang and Luzhou. It is an important part of the intercity railway network in Chengdu Chongqing Economic Zone.
The line starts from Neijiang north station to Luzhou Station in Luzhou section, with a total length of 128 kilometers, 7 stations and a design speed of 250 kilometers per hour.
The Neijiang Zigong Luzhou section (Neijiang Zigong Luzhou) was commenced on December 27, 2016 and put into operation on June 28, 2021.