Recently, Faraday future (hereinafter referred to as FF) announced the fourth quarter and annual financial results of 2021. The financial report showed that FF had a net loss of US $517 million (about 3.5 billion yuan) in 2021 and a net loss of US $147 million in the same period of 2020. As of December 31, 2021, FF's cash balance was $505 million; As of March 31, 2022, the cash balance was $276 million.
In the loss oriented annual report, the only good news is that the first car FF 91 will be delivered in the third quarter of 2022. According to the official data of FF, as of March 31, 2022, the reservation volume of FF 91 was 401**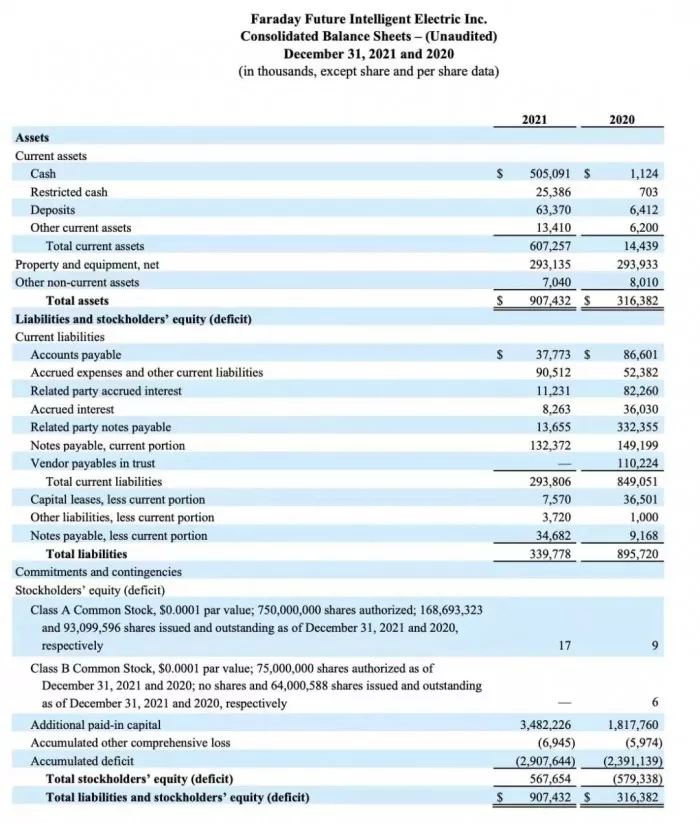 According to the annual report, FF top holding is the largest shareholder of FF, holding 36.2%. FF top holding is controlled by FF's management. The FF management committee holds 80% of the shares of FF top holding, while the other 20% is held by Jia Yueting's creditor trust.
Season smart limited, an indirect subsidiary of Evergrande group, is the second largest shareholder of FF, holding 20.5%. In addition, the founding future credits trust holds 6.1%.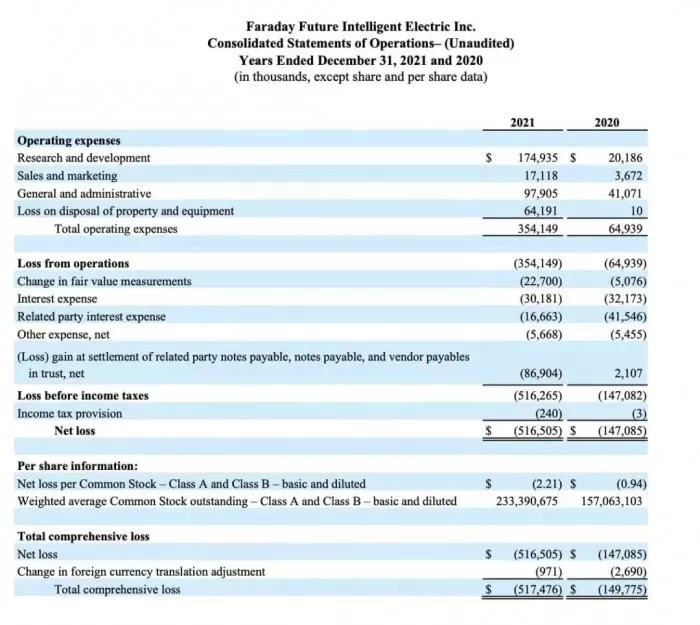 Among directors and senior executives, Jia Yueting personally holds 72749 shares, accounting for less than 1%** CEO Bi Fukang holds 866637 shares, accounting for less than 1%.
It is reported that the FF 91 prototype car made its debut in 2017, announced mass production by the end of 2018 and delivered in the first quarter of 2019. However, as Jia Yueting and Evergrande competed for control, the mass production plan was shelved; In July 2020, Jia Yueting once again announced that "there is only one foot left from mass production", but it failed to materialize; On February 24, FF 91 quasi mass production vehicle went offline.