Just learned that world-renowned fashion designer, Issey Miyake, died of cancer on August 5 at the age of 84.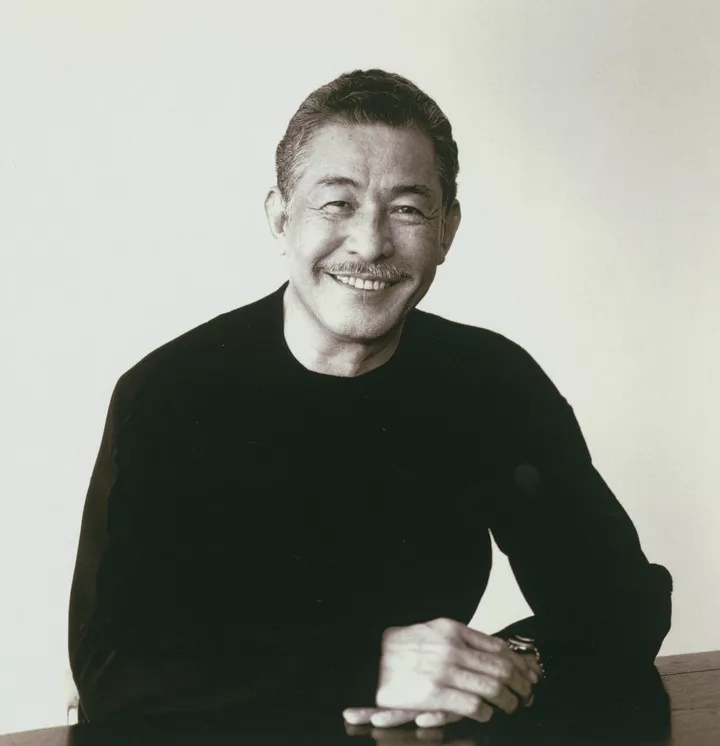 The world-class designer is known for his highly crafted and innovative clothing designs, exhibitions, and the "Water of a Lifetime" fragrance, of which Steve Jobs, Zaha Hadid, and Tadao Ando are all huge fans.
When I heard the unexpected news, the classic words of Issey Miyake were still ringing in my ears.
The life of this Japanese design master began with an innovative 'piece of cloth' and left behind an eternal 'piece of cloth'.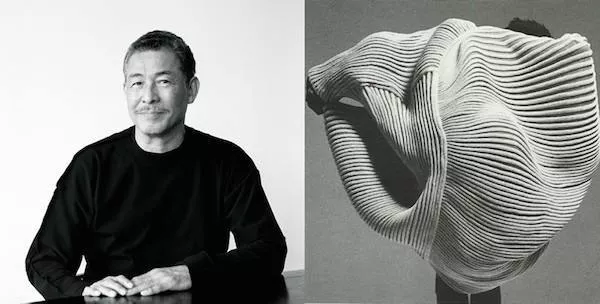 It's a design concept that continues to this day at Issey Miyake, which is to use recycled polyester fibers designed for origami clothing to make clothes that fit everyone in one simple piece of fabric.
A simple piece of cloth, broken, crumpled and folded in a unique and surprisingly unstructured pattern of reverse thinking and innovation, and finally recasting the garment.
I always thought it was the space between the fabric and the body that created the garment, and by folding it by hand, we created a new, [irregular] undulating space. (https://www.sohu.com/a/253790249_100256148)
Free, self-effacing, self-contained.
Simple, comfortable and wearable.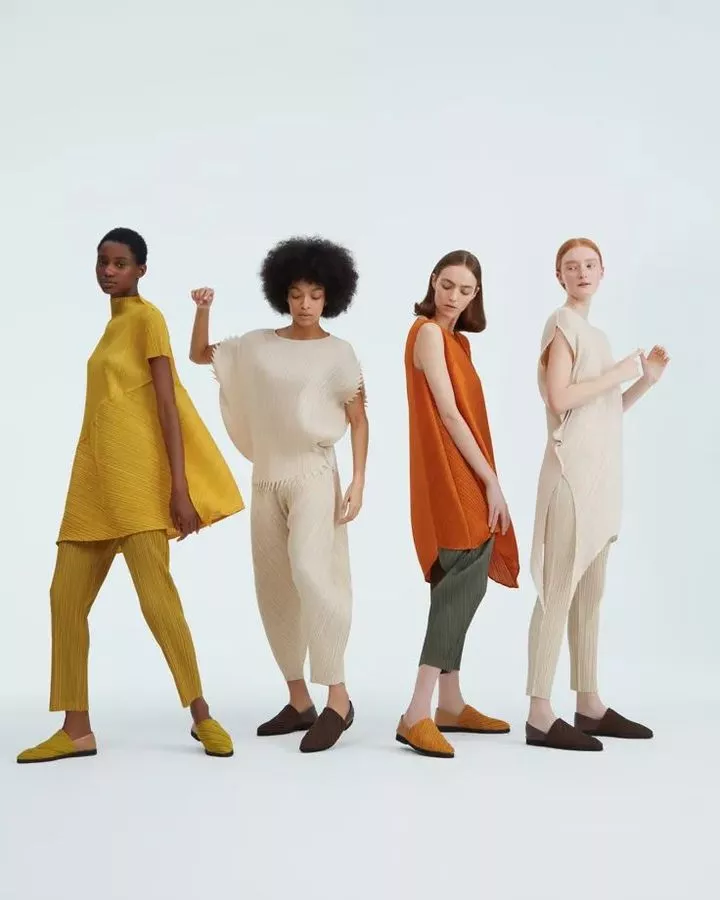 This made people start to wear a piece of clothing and then start to really focus on the feeling of the wear itself.
A piece of cloth that is the origin of clothing design and the force that has swept the fashion world for decades with his designs.
In a situation where American exaggerated fashion was covering the world at that time, he emphasized the relationship between clothing and the body, telling people that clothing could be something else.
This created a new frontier in fashion and influenced the world of clothing craftsmanship.
Let's go back to the very beginning of the story -
The designer, who was born on April 22, 1938 in Hiroshima City, graduated from the graphic design department of Tama Art University in Tokyo in 1964 and has remained seemingly obscure.
He worked with Givenchy until 1968, and then for Gauffrebien in New York, before returning to Tokyo in 1970, when he officially established the Miyake Design Office.
This office, too, is the source from which Issey Miyake's designs began to gain global popularity.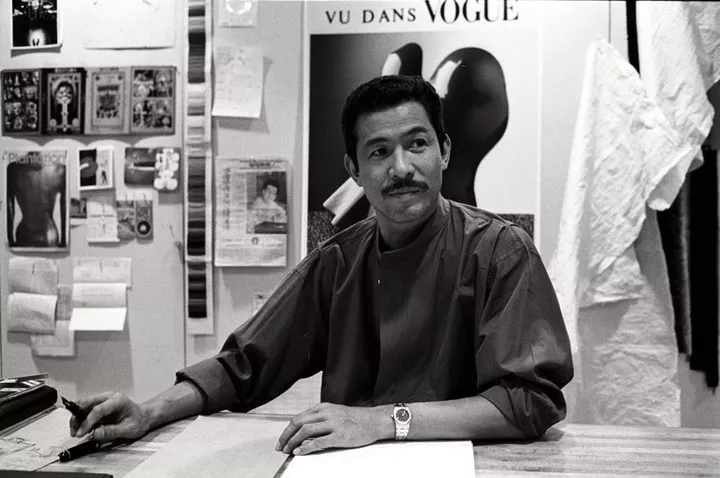 The following year, the brand "Issey Miyake" was born.
At the time of the 1972 launch, he introduced a new concept: the second skin.
What's bodywear?
It also means: the garment is an extension of the flesh, and the flesh is the outline of the garment.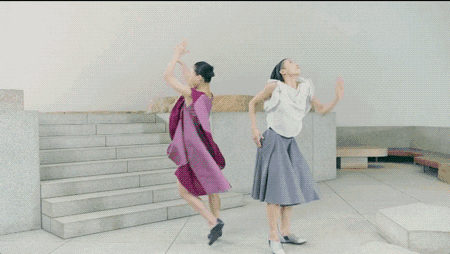 This broke with the traditional idea of Western clothing - in 1973, Issey Miyake started to bring his own creations to Paris Fashion Week, and the 'piece of cloth' designs wowed the audience.
In the late 1980s, Issey Miyake began experimenting with a new method of making pleated textiles that not only made the wearer feel flexible and comfortable, but were also easier to produce and maintain.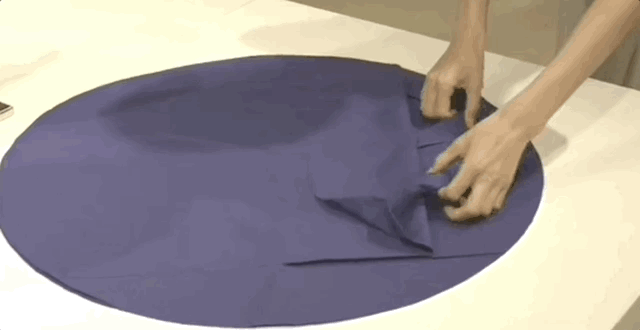 Traditional and pioneer combination - rich in Japanese origami art sentiment, but also very modern oriental gentle and delicate beauty.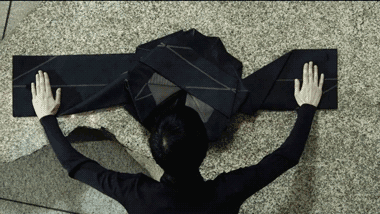 This new technique eventually became known as the Miyake pleat (also known as the lifetime pleat).

One of the most popular pieces in the history of clothing, "Pleats Please" by Issey Miyake, with fine pleats throughout the surface, is still loved and admired all over the world.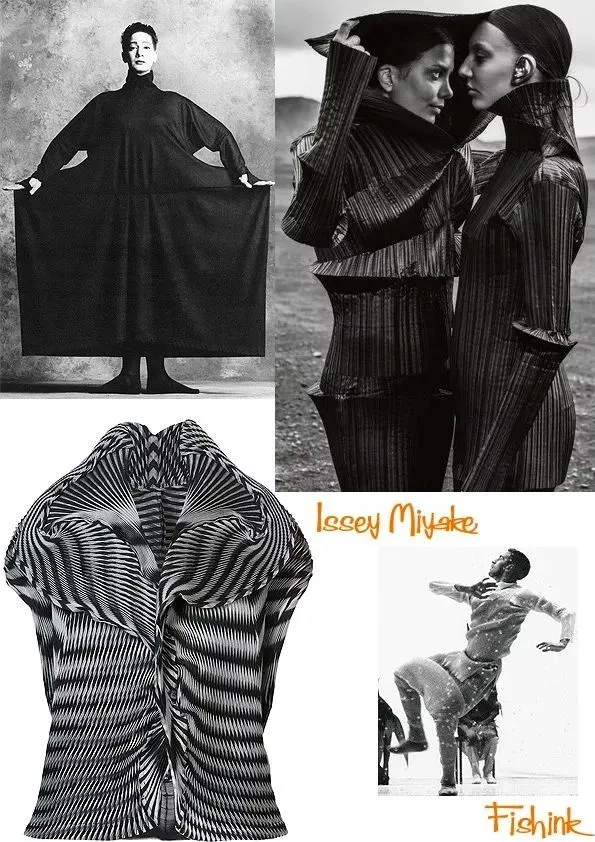 In 1995, Issey Miyake and young designer Daichi Fujiwara developed "A-POC" (A Piece Of Cloth).
It carries on the spirit of a piece of cloth and uses advanced computer technology to create garments that require no sewing and can be shifted by the wearer.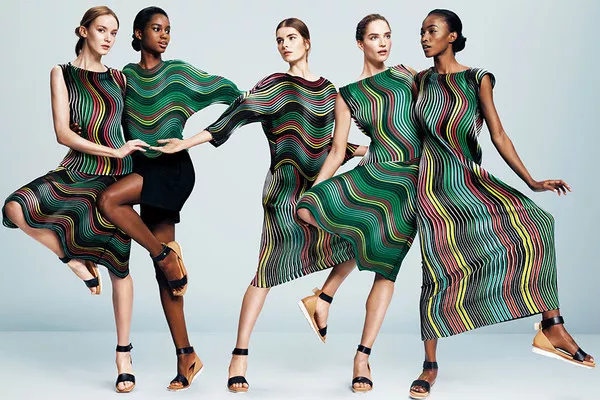 A style of clothing that best conveys a sense of comfort and the interaction that arises between the human body and the clothing can constantly tap into new possibilities.
It's a clothing revolution.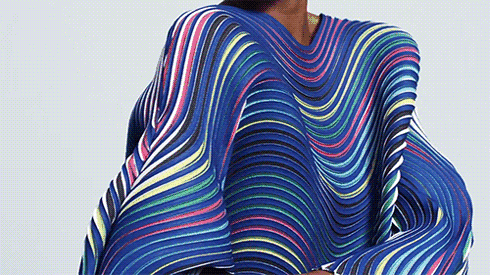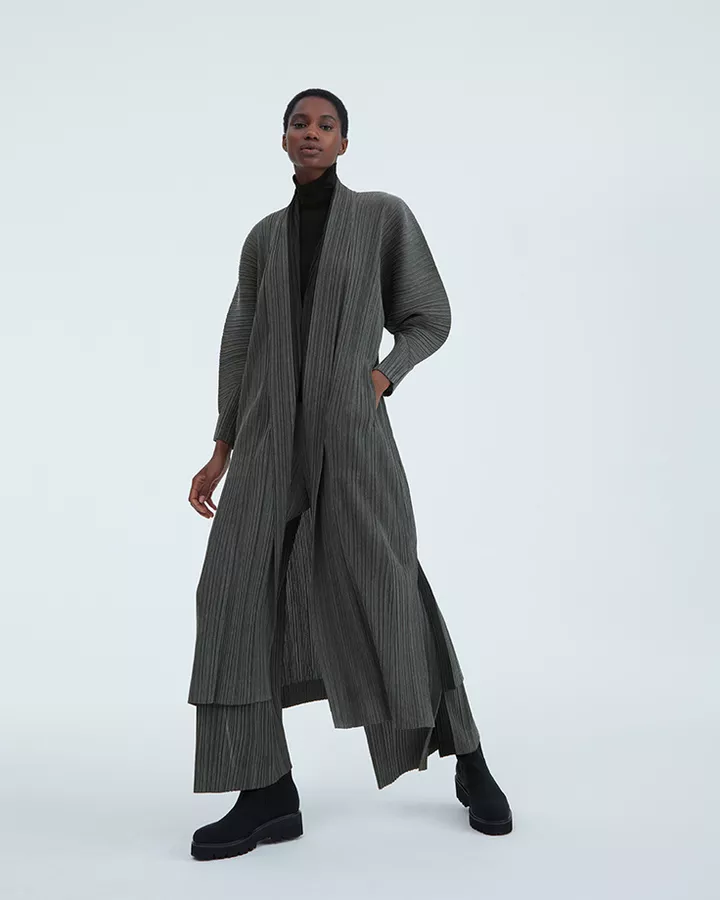 When you hear people say, "Steve Jobs wore the same clothes every day," the idea behind it is from Issey Miyake.
At the time Sony hired Issey Miyake to design uniforms for them, and Steve Jobs saw that he also wanted Miyake to design a vest for Apple's employees, though everyone at the time disapproved of the suggestion.
Jobs asked Issey Miyake to make him some clothes, and Miyake ended up designing hundreds of pieces for Jobs at once. "I could wear these for the rest of my life," Jobs said.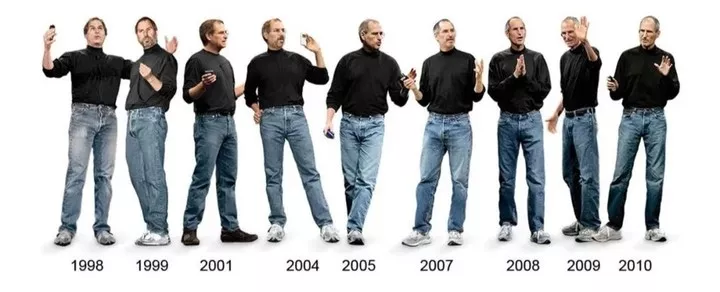 To Issey Miyake, "Food affects the body, and clothing affects the mind, but clothing is just clothing."
In October 1999, he took over the "Issey Miyake" brand, which bears his name, and continues to be active in the design line.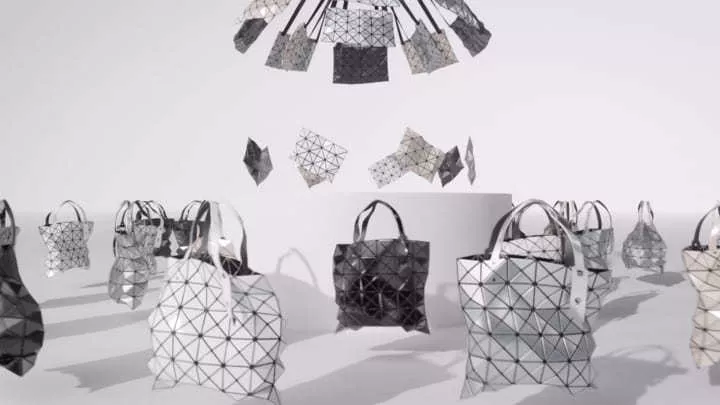 Piece after piece of 'universal clothing' is seen and worn by more people, all in any place and for any occasion.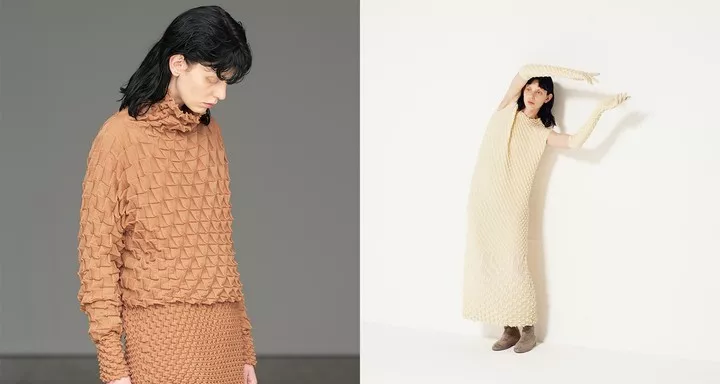 When Issey Miyake was already famous in the fashion world, he still said.
I'm not designing fashion for fashion, I'm just designing clothes.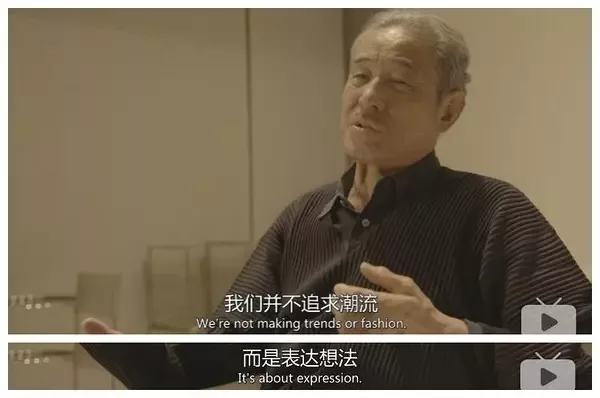 In order to spread and preserve design in a more diverse way, Issey Miyake also crossed the border in 2007 to establish Japan's first design museum, 21_21 Design Site, of which he is the director.
The museum was designed by world architect Tadao Ando, who had this to say about Issey Miyake.
Miyake has an unrelenting passion and insistence on exploring the possibilities of every fabric. In addition, his designs go beyond mere aesthetics - they are not only stylish and inspiring, but also comfortable and personal.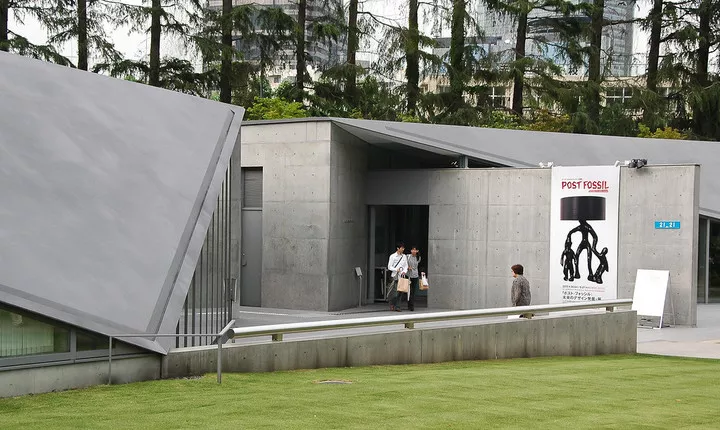 Issey Miyake is over 70 years old, yet he has more design ideas than ever.
To this day, Issey Miyake is active on the design front and is also designing new clothes made from recycled fibers.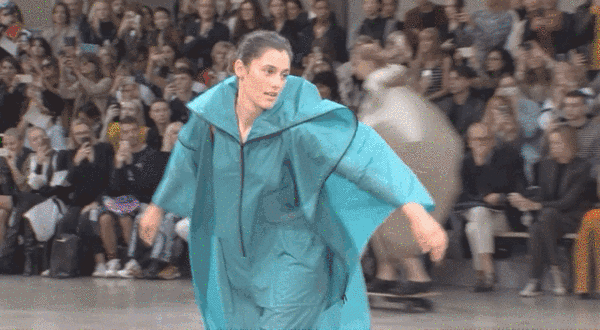 Only a while ago Issey Miyake launched the "Dirty Lou" bag, which is being talked about all over the internet by young people, and is constantly innovating, but what remains the same is what is most true about the design.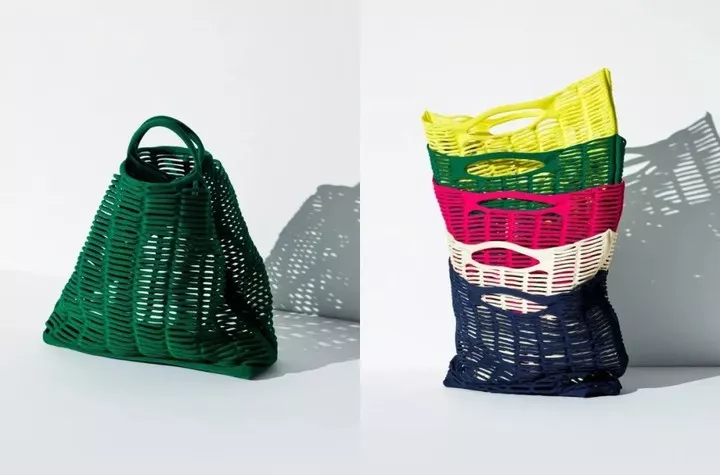 This bag is also made entirely of just one thread.
It is also a continuation of Issey Miyake's famous "a piece of cloth" concept, where "a piece of cloth" is derived into "a thread".

He has always believed that.
It's my life's work to make clothes that everyone can wear and understand.
Whether it is for clothes or for people themselves, Issey Miyake is more concerned with the essence behind it.
For the new members of his team, he would constantly think about how he could push them to improve, and he wanted them to be the future.
I would tell them what you can express if you do this.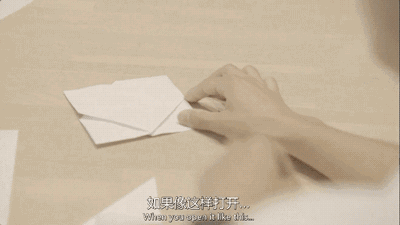 He designed 'invisible spaces' in clothing and bodies, and also left spiritual inspiration and unlimited freedom for posterity and the future.
The last time I saw him in the documentary, he had white hair, a big smile, and a hale spirit that seemed to never stop designing.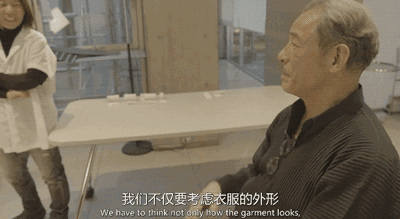 And today, we remember "a piece of cloth", the essence of life, the freedom of self, and the everlasting Issey Miyake.