According to a report released by the MasterCard Institute of economics, the global leisure travel has recovered to the level of 2019 for the first time since the new crown epidemic. Since the beginning of this year, the global average ticket price has increased by 18% "If flight bookings continue to grow at the current rate, it is expected that the number of global passengers will increase by 1.5 billion in 2022 compared with last year, with the largest increase in Europe, about 550 million," the report said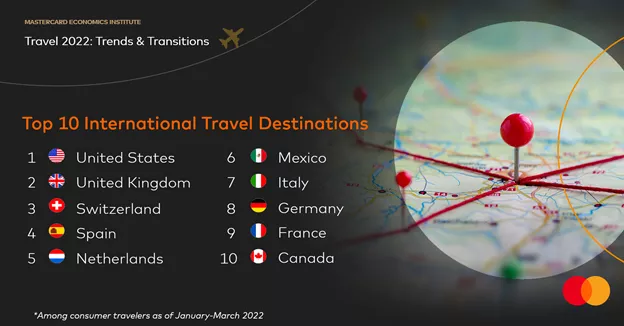 Compared with the same period in 2019, medium and short haul flights increased by 25% and 27% respectively in April. At the beginning of this year, long-distance travel was still 75% lower than the pre pandemic level, and rebounded to only 7% lower than that in 2019 by the end of April. Passenger railways are also close, and buses have returned to pre epidemic levels. At the beginning of this year, cruise consumption was 75% lower than the peak in 2019, and now it is only 10% less than the full recovery.
According to the report, tourists' spending on nightclubs and bars increased by 72% over 2019, spending on restaurants increased by 31%, and spending on other recreational activities such as museums, concerts and amusement parks increased by 35%. In contrast, tourists' spending on retail goods such as clothing and cosmetics fell.
The report found that Mexico was the most popular international destination for tourists from North America in March, and the UK was the most popular destination for tourists from Europe, the Middle East and Africa. The United States is the preferred destination for tourists from Latin America, the Caribbean and the Asia Pacific region.