Pixar Films Have Accompanied My Childhood And Healed My Heart When I Grew Up
I Remember When Grandpa Was Still Alive, He Turned On The TV All Day Except For Taking A Nap. It Was A Great Pleasure For Me When I Was A Child. Except For Doing My Homework And Walking Downstairs, I Basically Stay In Front Of The TV, Unless There Are Really No Programs To Watch At That Time.
When I Was A Child, I Loved The Movie "Princess" The Most. Among Them, The One That Makes Me Remember The Most Is "stealing Daddy". At That Time, It Seemed That It Had Not Been Released In China, So Later My Mother Wanted To Take Me To The Cinema To See The Film. I Proudly Answered The Word "no". I Just Felt That I Was The Only Person Who Had Seen The Film In Advance. After All, Not Everyone Was An Accomplice To "steal The Moon".
However, Most Of The Animated Films I Watch Are Produced By Pixar. They Are More Or Less Involved In Different Stages Of My Life And Have A Lot Of Positive Effects On Me.
Superman Mobilization (2004)
---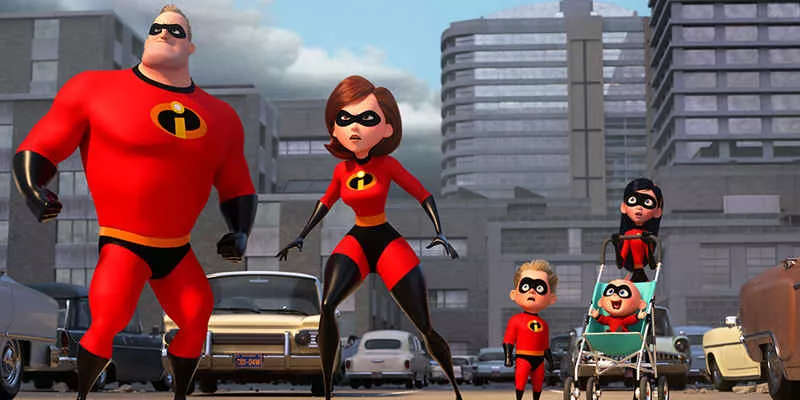 Douban LinkUnlike Other Superhero Animated Films, The Reason Why This Film Attracts Me More Is That It Throws A Question To My Inner Heroism: What Happens If Superheroes Live In An Ordinary Environment?
While Cracking Down On Criminals, Superheroes Inadvertently Bring Many Disasters And Burdens To The Citizens Around Them. Therefore, The Government Launched The "relocation Plan For Superheroes": To Build New Identities, Homes And Jobs For These Heroes, So That They Can Integrate Into The Society And Disappear Without Being Heroes.
The Film Answers The Questions Raised At The Beginning Step By Step. "Mr. Super Power" Bob, As A Father And The Pillar Of The Family, Works As A Claim Adjuster In An Insurance Company. Because He Has Justice In His Heart And Poor Business Ability, He Is Often Scolded By His Boss. Her Mother Holly Is A "super Elastic Person" Who Takes Full Care Of Her Three Children: Xiaoqian, Xiaofei And Baby Xiaojie. Xiaoqian Can Be Invisible And Open The Protective Cover, Xiaofei Runs Fast, And The Super Ability Of Baby Xiaojie Is Not Reflected Until It Is Captured By Villains At The End Of The Film. Nevertheless, Bob And His Old Friend Cool Ice Man Secretly Perform Heroic Work Outside By Eavesdropping On Police Channels Every Wednesday. Then The Story Revolves Around How Bob Got Into The Villain's Trap.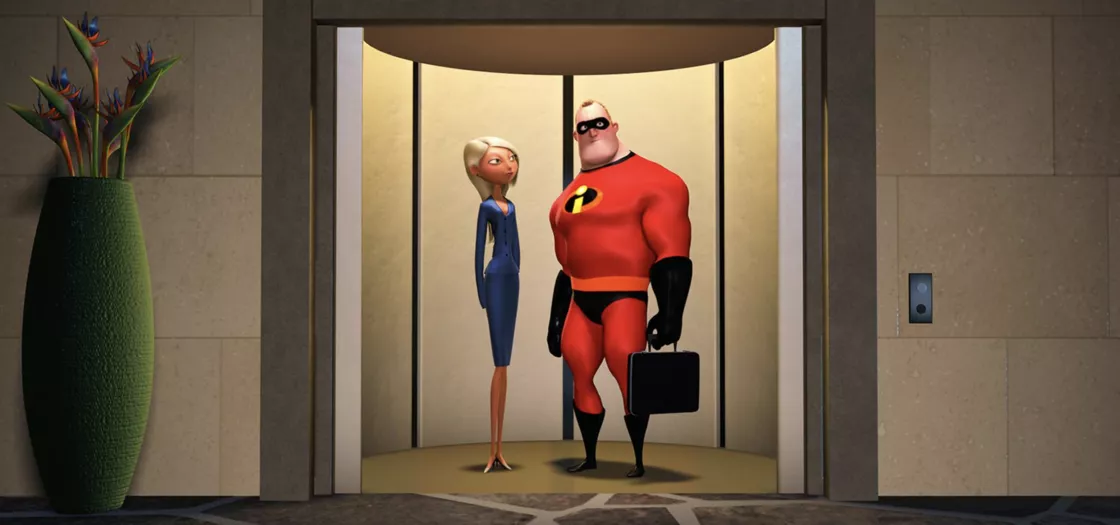 What Makes Me Feel Deeply About This Film Is That Its Description Of Characters Is Very In Place And Very Close To Life. It Also Makes Me Feel That Superheroes Seem To Be Around Me For The First Time. My Former Father Often "made Trouble" Because Of Business. When There Was A Problem Or Any Mess, My Mother Came Out To "save" Him. At The Same Time, She Has To Spend Time And Energy Taking Care Of Me.
When I Was In Primary School, I Was Like Xiaofei. Every Time I Went To The Scenic Spots Or Accompanied My Mother To The Mall On Vacation, I Liked To Shuttle Through The Crowd. I Thought This "super Power" Was Cool. At That Time, Every Time I Went Out, My Mother Often Said, "don't Run Around" And "it Took Me Half An Hour To Find You Every Time.". Unlike Xiaofei, My Mother Has Never Been Called To The Office By The Teacher.
Remember What Mother's Superpowers Are? Elastic Force. I Prefer To Call It Resilience. In One Scene Of The Film, The Mother Takes Her Children To Save Her Father. After The Plane Is Hit By A Missile, The Mother Hugs The Children In The Air And Turns Into A Parachute And Falls Steadily On The Sea. When They Encounter Difficulties, The Mother No Longer Restricts The Children To Use Their Super Abilities. When You Think About It, The Mother In Life Is Really "elastic Superman". She Not Only Has To Work Late To Go Home Sometimes, But Also Worries About Her Children's Health, Academic Performance, Clothing, Food, Housing And Transportation. Even Though We Have Grown Up, My Mother Is Still Willing To Give Selfless Help And Advice. I Hope All Our Plans For The Future Can Be Implemented Smoothly.
Racing Story (2006)
---
Douban LinkRacing Story Carries Many Of My Racing Dreams, And I Like The Story Of This Film Very Much. I Remember When The Third Film Was Released, I Went To See It With A Roommate Who Liked Racing Cars. He Knew Cars Like The Back Of His Hand. He Popularized A Lot Of Knowledge To Me And Gave Me An Unforgettable Viewing Experience. However, This Is Based On The Unforgettable Memories Brought To Me By The First Film.
The First "racing Story" Tells A Story About Finding The Meaning Of The Game. Because He Often Wins In The Competition, "red Lightning" McQueen Is Very Proud And Feels Invincible. In Order To Win The Intercontinental Cup, He Ordered His Transport Truck Partner Mike To Rush To The Venue Overnight. But This Not Only Made The Exhausted Mike Almost Hit, But Also Made McQueen Slip Out Of The Highway In His Sleep. When McQueen Woke Up, He Wandered Into Shuishuiquan Town And Ruined The Main Road Of The Town, So The Judge Dr. Hudson Asked McQueen To Repair The Damaged Road. In The Process, McQueen Became Friends With The Residents Of The Town And Discovered Dr. Hudson's Secret: The Winner Of The Third World Car King Of The Intercontinental Cup.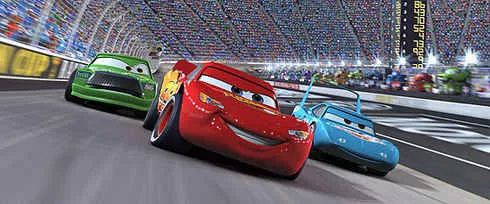 From Left To Right: Behind The Honor Of Road Bully, Lightning McQueen And Car King, There Is Often Unspeakable Helplessness And Pain. In The Report Of A Match Accident In 1945, The Picture Of Dr. Hudson's Injury Occupied Almost Half Of The Page. Perhaps At This Time, McQueen Changed His View Of The Game: Respect His Opponent And Remain Humble. McQueen Also Fulfilled This Point In The Subsequent Intercontinental Cup Auto Race.
At The Beginning Of The Film, The Film Let Me Know That Excessive Pride Can Not Bring Benefits, But Will Put Myself And My Companions In Danger. Building Roads Not Only Made Up For McQueen's Mistakes, But Also Honed His Patience. If You Make A Mistake, You Should Correct It In Time, Rather Than Make It Worse With An Indifferent Attitude. In The Race, McQueen Also Changed From Being Arrogant And Only Focusing On Winning Or Losing The Race To A Racing Car Who Understands The Spirit Of Sports And Respects His Opponent.
Today, Like The Proud McQueen, Many People Don't Know Humility And Respect Their Opponents And Teams, Which Is Very Common In MoBa Mobile Games. I Don't Know Whether I Can Win Some Things Without Despicable Means Like McQueen After Entering The Society; But At Least For Now, I Won't Do Such A Thing In My Study. If You Want To Ask Me Why, I Will Tell You, Go To See "racing Story". The Residents Of Shuishuiquan Town And McQueen Will Tell You The Answer: Honor Is Limited, And Only Virtue Is Eternal.
Robot Mobilization (2008)
---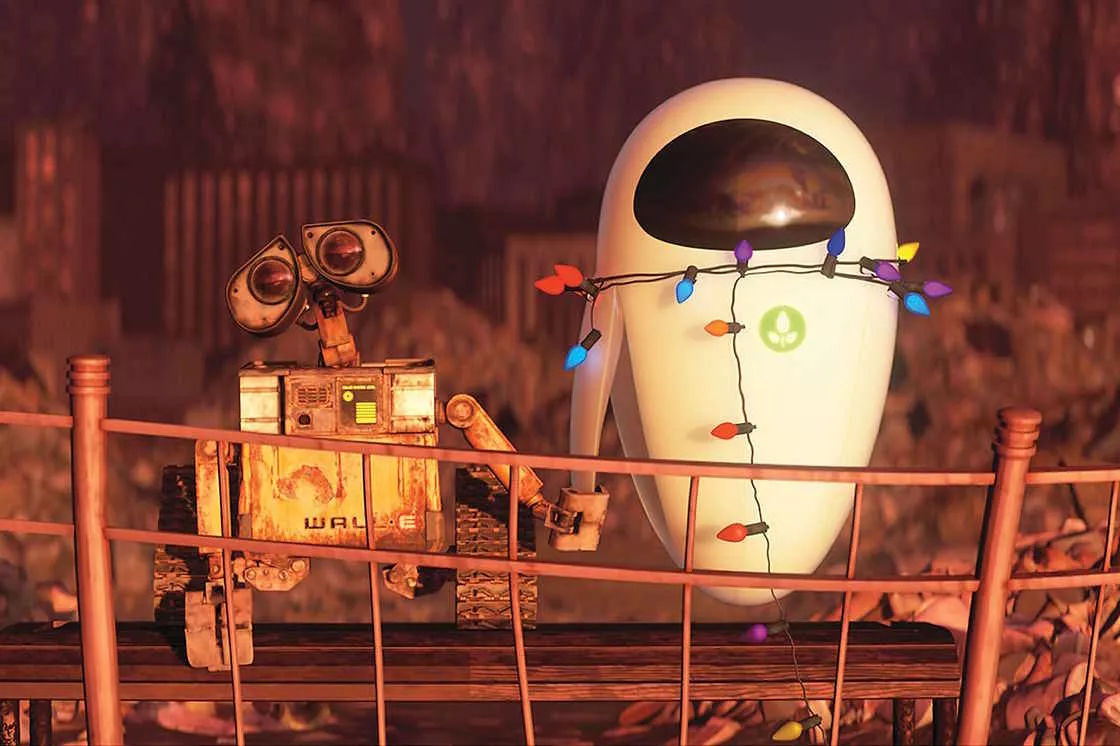 Douban Link"Robot Story" Seems To Be The First Pixar Film I Saw On The Film Channel. At That Time, I Didn't Have A Deep Understanding Of The Environmental Protection Concept Conveyed By The Film. It Seems That It Just Made Me Work Harder To Dig A Pit On Arbor Day. I Didn't Really Fall In Love With The Film Until I Read The Biography Of Jobs In My Fourth Grade Two Years After The Film Was Released. Now, I Have A Better Understanding Of It.
The Film Revolves Around The Clue Of Green Seeds. Eve Landed On The Earth From Space To Search For Green Seeds, Trying To Bring Them Back To Prove That The Earth Is Still A Livable Planet. In Reality, On The Contrary, We Land On Other Planets In The Universe Through Various Space Vehicles And Landing Vehicles, Trying To Prove That There Are Other Livable Planets In Space Through Water Traces. Interestingly, The Shape Of Our Landing Vehicle Is "Wali" Rather Than "Eve".
After Being Traded To Disney In 2006, Maybe Pixar Missed Apple, Or Maybe It Was A Dying Gift To Jobs. From The Details Of The Film, I Found That It Was Inextricably Linked With Apple.
Eve's Sleek And Minimalist Design Is Inspired By Apple IMAC. The Various High Technologies Hidden In Her Body Shown In The Film Also Highlight Apple's Design Rationality And Humanistic Culture, Which Seems To Meet Apple's Own Expectations For Future Technology. When Wali Is Fully Charged, It Will Make The Startup Sound Of Apple Macintosh Computer; Wally Watches Movies On His Ipod Every Night; The Voice Of Rudder Robot Auto Comes From Apple Text Speech Conversion System.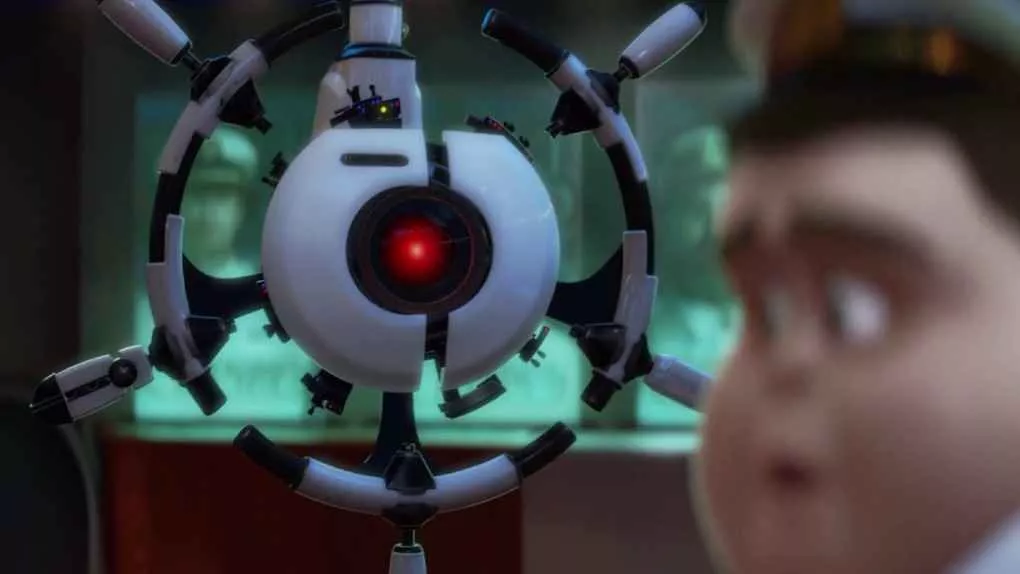 The Auto Film Also Showed The Audience All Kinds Of High Technology On The Spacecraft, Which Satisfied All My Fantasies About Technology At That Time. For Example, Magnetic Levitation Chair, Automatic Swimming Pool, Robot Life Assistant, Food Pills, Etc. Even The Rudder Is Also A Robot. However, The Film Also Satirizes That In The Future, People Will Become Lazy, Bone Atrophy, Fat, Unable To Stand, And Produce Enough Space Waste To Wrap The Earth. This Inspired Me To Be Lazy At That Time And Formed The Habit Of Running Every Day.
Maybe I Was Younger When I Watched It. The Feeling Of This Film Is More The Story Of Two Friends. Maybe It's Because I Didn't Have Many Friends When I Was A Child, So I Prefer To Understand The Film In This Way. Even When Wally And EVA Were Flying In Space With Fire Extinguishers, I Still Thought It Was Two Good Friends Playing With Each Other. However, Now I Slowly Understand The Sincere Feelings Between Them. If You Understand The Film From The Perspective Of Friends, It May Be A Lasting Friendship. If You Understand It From Another Angle, It Is Also Reasonable To Regard It As An Unswerving Love Until Death.
When EVA Was "forced To Shut Down" Unconscious, It Was Wali Who Accompanied Her And Guarded Her Regardless Of The Wind And Rain. When Wally's Body Was Crushed By The Machine, Eve Anxiously Searched And Helped Wally Replace The Chip And Eyes. The Emotion Of The Two Protagonists In This Film Should Not Be Simply Classified As Love. For Me, It Is More Like An Equal Emotion. Both Of Them Have Paid, Understood, Cared For And Saved Each Other, Which Is The Valuable Part Of This Film And The Real Society.
Brain Secret Service (2015)
---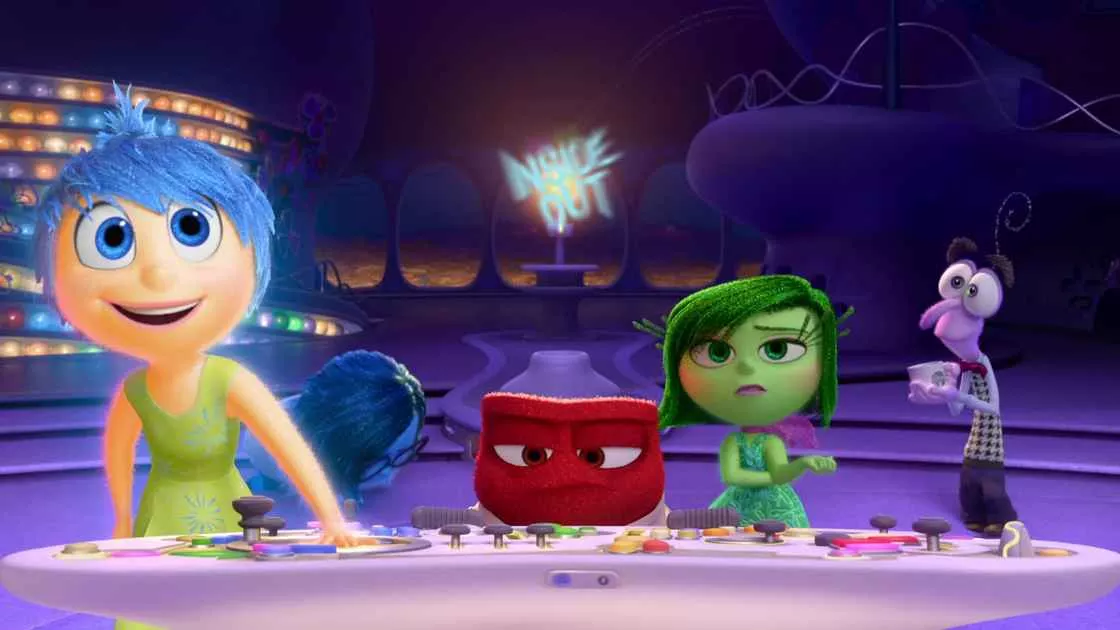 From Left To Right: Happy, Worried, Angry, Tired, Afraid; Douban LinkDirector Doggett Realized That His Daughter's Personality Would Change As She Grew Up, So He Began Planning The Film In 2009. The Film Personifies Our Daily Five Emotions: Happiness, Sadness, Anger, Disgust And Fear, And Names Them Joy, Sadness, Anger, Disgust And Fear Respectively.
Mind Agents Describes The Psychological Changes Of The Heroine Riley After She And Her Family Moved To San Francisco To Adapt To The New Environment. At The Beginning Of The Film, Montage's Artistic Technique Is Used To Introduce These Five Emotions And Clarify Riley's Memory Of Dominant Emotions. For Example, When Playing Ice Hockey, It Is Lele's Yellow; When I Hear Broccoli, It's Disgusting Green
Lele Has Always Controlled The Dominant Mood And Wants Riley To Be Optimistic And Happy; But It Backfired. After Moving To A New Home, Worry Often Involuntarily Touched Those Happy Memory Balls. Lele Doesn't Want Riley To Be Sad, So He Restricts His Actions Everywhere. But At The Same Time, It Was Sucked Into Long-term Memory Together With Worry, Which Led To A Series Of "accidents". But How Can People's Memory Have Only One Emotion? After Losing An Ice Hockey Game And Other Events, Lele Gradually Realized The Help Of Worry To Riley. Finally, Riley's Memory Is No Longer A Single Color Of A Single Emotion, But A Color Memory Of One Or Two Emotions.
I Remember My Taekwondo Match. Even If I Tried My Best, I Couldn't Beat The Black Belt Opponent Down. Although I Won The Bronze Medal, I Was Still A Little Lost. After The Game, My Teachers And Classmates Encouraged Me, And My Mother Comforted Me. Like Riley In The Film, I Regain Confidence And Happiness And Devote Myself To Taekwondo Training Again.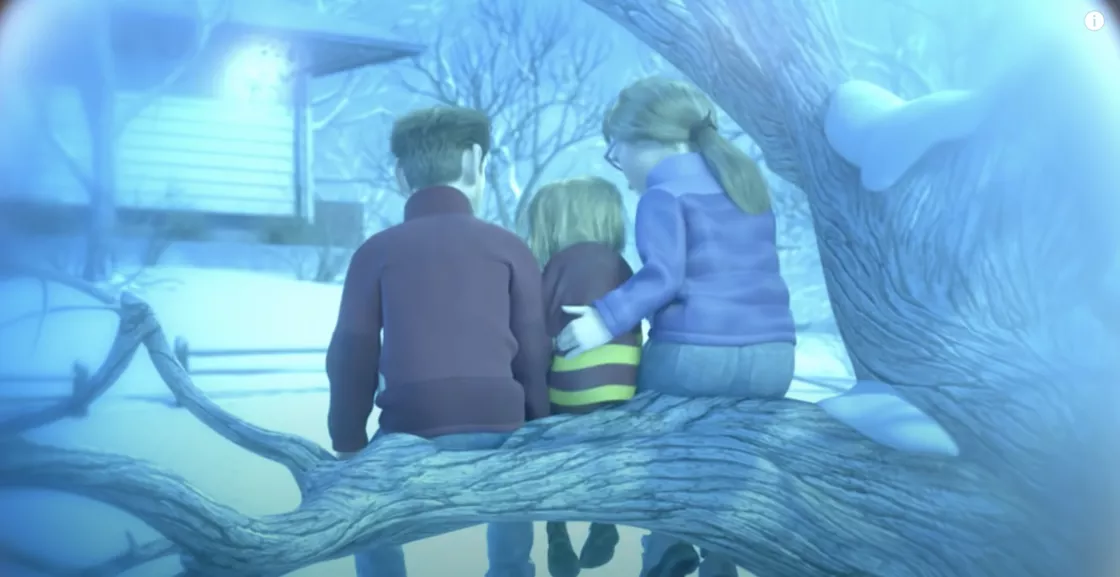 The Setting Of The Dominant Emotions Of A Family Of Three Is Also Very Interesting. Riley Is Led By Lele, And Happiness Comes First In Everything; Her Emotions Are Not Like Her Parents Sitting In A Chair, But Standing, Walking Back And Forth, Extremely Unstable. The Father's Dominant Emotion Is Anger, While The Mother's Dominant Emotion Is Worry. Men Tend To Externalize Their Emotions And Are More Likely To Be Angry; Women Tend To Internalize Their Emotions And Are More Likely To Be Sad. The Film Also Seems To Explain That Different Dominant Emotions Lead To Different Ways Of Parents' Behavior; It Also Suggests That Teenagers Are Emotionally Unstable, Perhaps Because They Don't Determine Their Roles, That Is, When They Should Appear And When They Shouldn't Appear.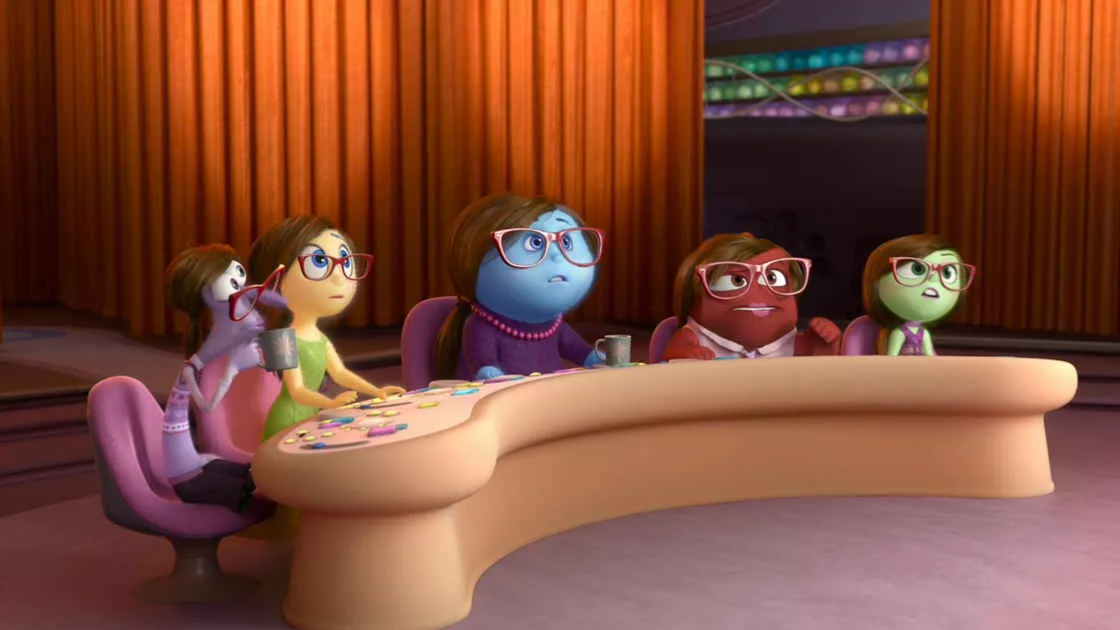 The C Position Of Mothers' Emotions Is Worry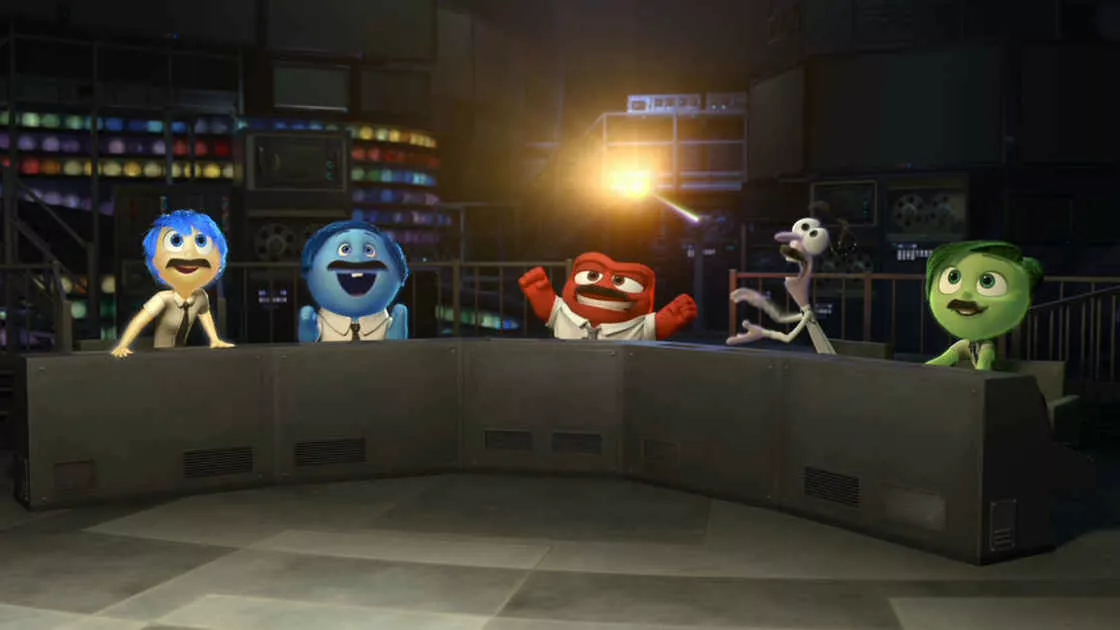 The C Position Of Fathers' Emotions Is Anger, But I Think The Dominant Emotions Will Change. For Example, My Dominant Emotion Before The Second Day Of Junior High School Is Lele. I Either Read Extracurricular Books Or Play Games On The Tablet When I Come Home From School Every Day; After The Second Day Of Junior High School, The Dominant Emotion Of Graduating From High School Is Anger. In School, I Often Have Large And Small Contradictions With My Classmates And Some Disputes With My Mother; Now In College, My Dominant Emotion Should Be Sadness Or Fear. Fear That They Are About To Enter The Society, And Feel Sad For Themselves Who Are "good For Nothing".
Frankly Speaking, This Film Has Taught Me How To Better Deal With My Emotions To A Certain Extent: When We Face A Thing, We Often Have Several Different Emotions Mixed Together And Can Not Be Completely Separated; We Don't Need To Pretend To Be Happy. In Order To Cater To Others, We Suppress Our Negative Emotions. Every Emotion Should Be Released.
Journey To The Dream Circle (2017)
---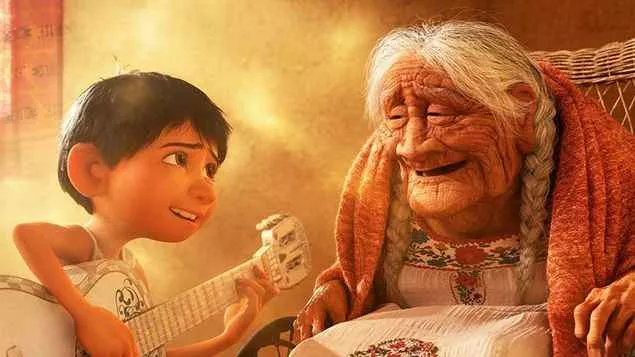 Douban LinkIt's Hard To Imagine That This Is A Film Five Years Ago. After All, Every Plot Of It Still Reminds Me Of It. The Story Of The Film Takes Place In Mexico. The Protagonist Is MIG, A Little Boy Born As A Shoemaker. He Wanted To Pursue His Music Dream Since Childhood, But Music Is Forbidden At Home. While Pursuing His Music Dream, MIG Accidentally Fell Into The Land Of The Dead Because He Touched A Guitar. In Another World, He Met His Late Grandfather And Grandparents Again And Learned Why Music Was Banned At Home. At The Same Time, The Family Also Wanted To Find A Way To Return MIG To The World.
Grandpa Died Last Summer. He Taught Me Too Many Things, Accompanied Me Throughout My Childhood, And Corrected Some Of My Adolescent Problems. When He Died That Day, I Was Mixed With Sadness And Joy. I Rejoice That He Is Finally Free From Worldly Worries, And I Mourn The Fact That He Is About To Become Lonely In His Family. Until Today, I Still Can't Let Go Of His Death; Even Three Months After His Death, I Sometimes Say To The Air: You Are So Natural And Unrestrained, But Leave Me Nowhere To Put.
The Custom Of My Hometown Seems To Be Taboo To Death. People Often Use Various Expressions To Express The Meaning Of Death. When I Was A Child, I Only Had The Strangeness Of "driving A Crane To The West" Or The Fairyland After The Death Of The Tortoise Fairy In Kung Fu Panda 3. I Remember That A Few Days Before The Funeral, The Family Was Busy Cleaning Up All Kinds Of Clothes, Shoes And Hats Worn By The Old Man, As If Trying To Destroy The Evidence That He Had Survived In The World. While I Respect These Traditional Funeral Rituals, I Also Try To Leave Some Evidence, Because A Line In The Film Has Been Lingering In My Ears:
The Real Passing Away Is Not Death, But Being Forgotten.
But In The End, I Only Got Back A Pair Of Shorts And An Old Brown Leather Wallet. I Was Worried That I Would Forget Him And That My Grandfather's Figure Would Dissipate In That World. Fortunately, I Worry Too Much. As Soon As I Mention Him, All His Voice And Appearance Are Close At Hand.
The Film Brought Me Countless Consolations, And Also Allowed Me To Imagine What Kind Of Life Grandpa Had In The World Over There. I Began To Look Forward To Every Qingming Festival And Always Felt That He Would Come Back To See Me That Day.
Spiritual Journey (2020)
---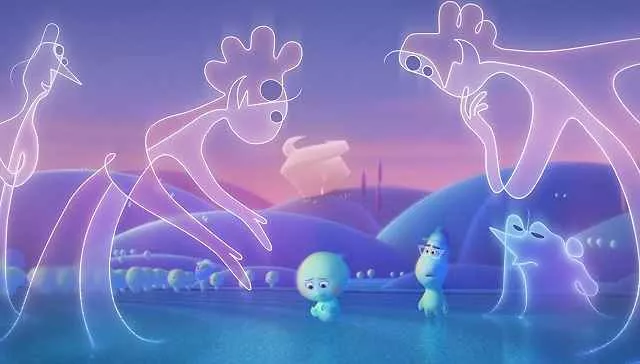 Douban LinkReleased In The Early Stage Of The Epidemic, The Film "strange Journey Of The Soul" Tells That Joey, A Middle School Music Teacher Who Works Repeatedly Every Day, Finally Got His Dream Opportunity To Play On The Stage - Playing The Piano For His Favorite Jazz Band. An Accident Made Joey's Body Close To Death, But The Soul Mistakenly Entered The "place Of Birth", The Unique Space Where All Souls Existed Before They Went To Earth. Here, Only When Each Soul Finds Its Own "spark" Can It Devote Itself To The Earth. It Is Also Here That Joey, Who Is Determined To Return To The Earth, Meets A Lonely, Precocious And World Weary Soul 22. The Latter Stayed Here For A Long Time Because She Hated Being Human And Failed To Find The "spark" For A Long Time. A Mixed Experience, Joey And 22 Are Involved In Each Other's Fate. After Returning To Earth, The Two Experienced Different And Wonderful Life Journeys Together, And Redefined The Value And Significance Of Their Own Existence.
In The Era Of Epidemic Outbreak, Surge In Efficiency And "Involution", Most Young People May Be Confused And Melancholy. They Can Only Obey The Surrounding Environment And Even Give Up What They Insist On In Their Heart. At That Time, I Was Also Confused As A Freshman. A Series Of Changes Have Taken Place At Home, Making My Future No Longer Uncertain. It Is Difficult For Us Not To Resist This Uncertainty, Because It Brings Anxiety, Anxiety About Our Self-confidence And Insecurity In Life.
It Is Increasingly Difficult For Us To Clarify What We Want To Do In The Future. The Rapid Development Of Society Has Brought Rapid Changes, But Our Knowledge And So-called Social Skills Are Difficult To Adapt To This Process. Many People Say That Instead Of Thinking, It's Better To Follow Suit; But The Question Is, Will We Still Think After Doing It?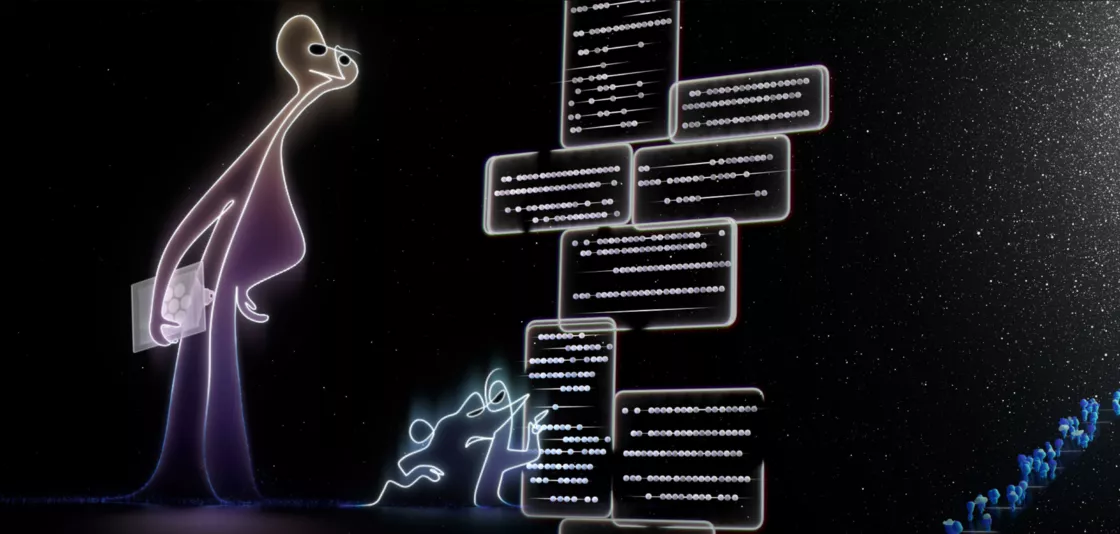 Frankly Speaking, We May Repeat Every Day As Boring As The Protagonist Joey After Graduation, Or Pursue Altruistic Output In Pursuit Of Efficiency, So As To Forget The Part Of Ourselves We Really Want. Like 22, Our Hearts May Lack Something That Really Interests Us And Really Leads Us To Take The Initiative. The Film Tells Us That It Doesn't Have To Be A Grand Dream Or Goal, But Just Pay Attention To The "small Happiness" That We Haven't Noticed In Life Again, And Feel The Fresh Breeze That We Haven't Felt Before.
This Is Very Similar To One Of The Points Conveyed By Existentialism: There Is No Difference Between Yourself In The Past, Present And Future, That Is, Living In The Present. When I Enjoy And Feel What I Can Take Into Account In The Present Moment, I Don't Have Any Anxiety. I Still Remember The Afternoon After I Found That I Was Really Interested In Learning As My Graduate Subject, I Felt A Relief From The So-called Secular World.
Sartre Said, "others Are Hell," Which I Learned Last Year. We Cannot Be Immune To The Influence Of Others Or Other External Factors, But The Only Way We Can And Only Enjoy The Moment Is To Keep Us A Little Away From Anxiety. In This Society With A Surge Of External Environmental Factors, We Still Need Existentialism To Guide Our Lives. After All, It Is Also A Part Of Positive Psychology.
The Biggest Feeling This Film Gives Me Is: It's Good To Be An Ordinary Person Who Enjoys Life And Feels Himself. It Doesn't Matter If You Don't Have Grand Goals Or Ideals, Because Enjoyment Is Still A Meaning You Give Yourself And Life.
Youth Metamorphosis (2022)
---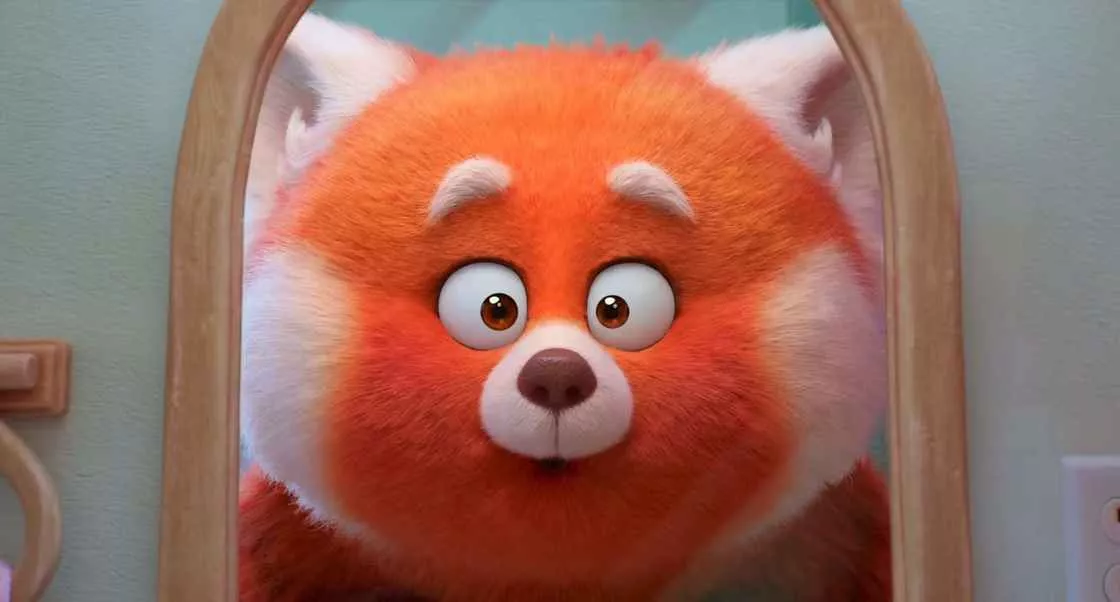 Douban LinkSeven Years Have Passed Since The Last Youth Film "brain Agents". I Have Changed From A Junior High School Boy To A Young Man Who Can Be Alone And Is About To Graduate From College. Pixar's Focus On Adolescent Emotions Has Changed From Inward Joy, Anger, Sadness And Joy To Outward "aggressive" Behavior. The Protagonist Of The Story Is Meimei, An Asian Girl Living In The United States. Suddenly One Day, Meimei Became A Panda Under Great Pressure, Which Is The Secret Hidden In Her Family. In This Film, Pixar Turns This Aggressive Behavior Into A Panda! When He Combed Rua Himself, I Couldn't Help But Raise The Corners Of My Mouth. It Was So Cute!
I Agree With The Point Mentioned In The Latest Podcast Of "no Ideal Editorial Department". It's A Pity That The Film Doesn't Go To The Cinema. Disney Obviously Doesn't Pay Attention To This Film. On Various Shopping Platforms, The Surrounding Types Are Not Only Few, But Also The Quality Is Very Poor. It's Really Hard For Me, A Fierce Man With Ten Plush Toys.
The Surface Meaning Of The Film Is That Children Should Learn To Deal With Their Adolescent Emotions, And Parents Need To Help And Guide Them. At First, The Mother Was Worried About Meimei, So She Tried To Monitor Her Children. Later, She Learned That Meimei Would Become A Panda Not Because Of Physical Problems, But Because Of Emotional Problems.
Of Course, Children In Adolescence Will Have Some "problems", But Many "problems" May Not Be The Behavior They Want To Make Subjectively, But That They Can't Control Their Emotions, Master The Scale, Or Feel Guilty And Confused About Making Themselves Contrary To Their Morality. Therefore, Parents Need To Intervene To Guide, Explain And Help Their Children Understand Such Emotional Behavior.
Parents Can Tell Their Children That This Emotional Behavior Is Common To All Of Us. For Example, Meimei's Mother Told Her Through The Scroll That This Emotional Behavior Has Been Common To All Of Us Since Ancient Times, And It Was A Good Behavior In Ancient Times, Which Can Protect Ourselves; But In Today's World, This Kind Of Emotional Behavior Is Not Very Good, But There Are Ways To Restrain It.
Whether Parents Can Share Their Own Confusion With Their Children At That Time. For Example, In The World Of Ritual, Meimei Sees Her Mother Crying Because Of Emotional Problems, Holding Her Mother's Hand Through Her Adolescence, Adulthood... And Finally Comes To The Mirror. Mother And Other Relatives Choose To Seal This Emotion, But Meimei Chooses To Live With It. However, The Question Left To Me Is: Will Meimei Still Maintain The Status Quo When She Grows Up, Or Will She Suppress Or "seal" It Like Her Mother?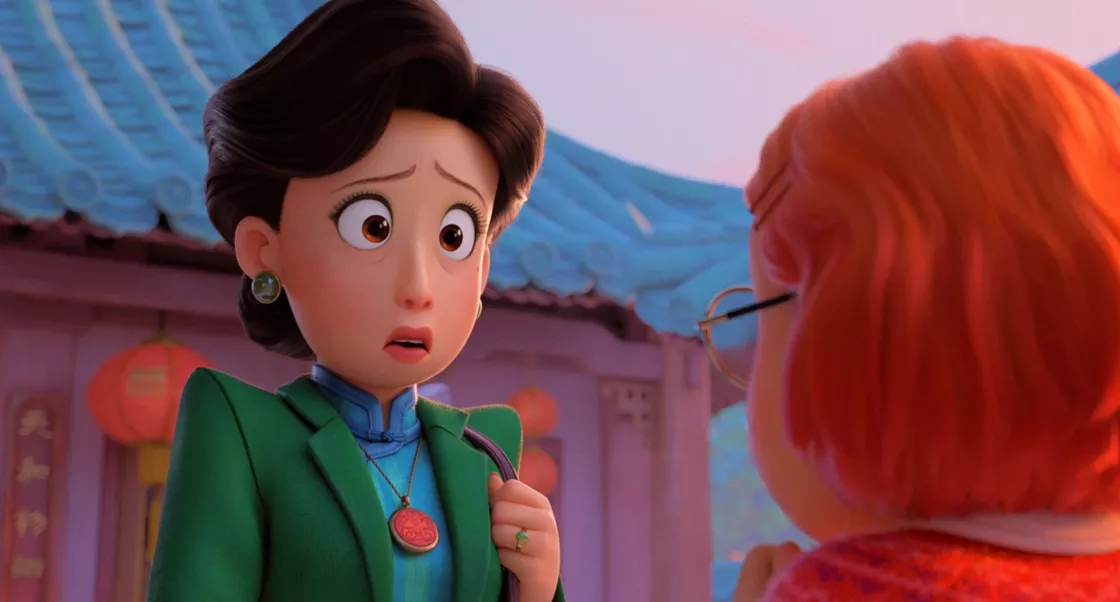 The More Real Thing About This Film Is That It Shows That Motherhood Is A Combination Of Hardness And Softness. As Children, Most Of Us See More Soft Parts. In The Film, Although It Can Be Said To Be A Transitional Concern To Some Extent, It Shows The Mother's Concern For Her Children In An Exaggerated Way. In Real Life, My Mother Is Worried About My Epidemic Situation Abroad And My Health, Whether I Have Enough To Eat Or Not.
In Addition, The Film Also Talks About The Strong Part Of Motherhood - The Little Panda. For Example, Meimei's Mother Drove Directly To The Supermarket To Scold The Man, Or Scolded Meimei's Friends At A Party, And So On. Although These Two Points Seem Excessive, Because Mothers Think Their Children Are In A Certain Degree Of "danger", They Should Intervene To Protect Their Children, Although It Will Make Others Feel Overprotective. However, In The Conversation Between Her Father And Meimei, She Learned That The Mother Summoned The Panda To Resist Her Mother-in-law For Him, Including The Fact That The Mother Became Huge Because Of The Child's Back Talk (on That Day, People Finally Recalled The Fear Of Being Dominated By Giants), Which Also Showed The Inner Strength Of The Mother.
From My Personal Point Of View, These Two Points Are Quite True. Mother Once Told Me That She Had Quarreled With Her Grandparents For Her Love; I Also Remember The Scene When She Was Angry When She Didn't Do Well In School And Talked Back.
In Fact, The Part Of The Little Panda Is Not Only Anger, But Also Full Of Innocence Or Girlish Heart.
I Remember In My Hometown, When I Was Walking With My Mother, I Passed A Small Square In The Community. On The Small Square, Many Old People Danced Cha Cha And Ballroom Dances With Each Other. My Mother Pointed To Various Dances And Introduced To Me What Kind Of Dance It Was, What Kind Of Dance It Was At That Time, And How Many Beats The Rhythm Was; What Interesting Things Happened When I Was Dancing. I Can't Remember Exactly What Happened. I Only Remember My Mother's Tearful Eyes.
The Evening Wind Is Blowing. I Said To Myself That I Must Have The Ability To Guard The Light. I Found That My Mother Had Such A Soft Scene. After Graduating From High School, It Was Hard For Me To See My Mother's "Little Panda" Again, And I Gradually Forgot The Old Things That Were Angry With Me Before. When I Wrote This Part, My Mind Was Full Of The Soft Side Of My Mother And The Graying Temples.
I Think The Most Important Thing In The Film Is Not Only The Symbol Of "identity", But Also The Symbol Of "responsibility". As Children, We Are Far Less Responsible Than Mothers. Social Responsibility And Family Responsibility Gradually Regulate Our Emotional Behavior, So We Gradually "think Before You Act". Perhaps, In My Imagination, That Mirror May Be The "mirror Of Responsibility". Of Course, You May Give It Another Meaning.
Epilogue
--
"One Of Pixar's Greatest Achievements Is That We Integrate These Two Cultures (technology And Humanities) And Let Them Work Together," Jobs Said In 2003. Like Ghibli, Pixar Not Only Allows Us To Enjoy Explicit Joy, But Also Allows Us Of Different Ages To Experience A Certain Moment Again And Understand The Deeper Meaning Of Some Intimate Relationships We Haven't Realized Before.
Pixar Animation Not Only Satisfies My Fantasy - For Example, Anthropomorphizing Toys; The Visualization Of Untouchable Concepts, Such As Death, Emotion And Behavior, Makes It Easier For Us To Understand And Understand Them, And Also Endows Them With More Shallow And Deep Meanings.
These Obscure And Profound Concepts For Children And Teenagers Are Most Suitable To Be Expounded Through Animation. It Provides A Sense Of Semi Real And Semi False Distance, And It Is Also A Creative Form That Can Best Reflect Dramatic Exaggeration. This Technique Often Appears In Domestic Animation, Such As "the Seven Heroes Of The Rainbow Cat And The Blue Rabbit" And "Chef Xiaofugui". I Hope There Will Be More Similar Domestic Animation In The Future, Which Can Make Us Feel The Reality Close To Life (such As "sinicized Diary").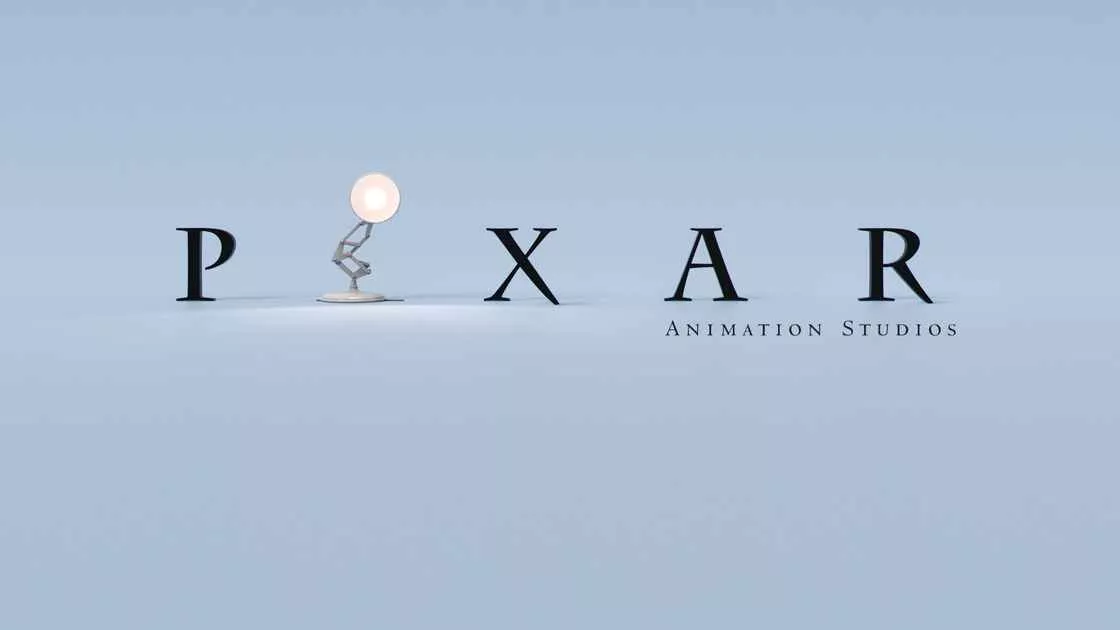 Pixar Animation Is Suitable For All Ages. I Basically Brush The Previous Films Several Times A Year. There Are Also Many Excellent Films, Such As Monster Power And Toy Story. These Two Series Are Also My Favorite, Especially After Watching The Latter, I Have Always Wondered Whether My Plush Toys Will Live After I Leave Home.
If You Find The Plush Toy Of The Little Panda, Remember To Tell Me In The Comment Area That I Must Buy It!
© 。