On May 25, Beijing time, social media stocks lost more than $135 billion (about 900 billion yuan) on Tuesday after snapchat, the parent company of snapchat, issued a profit warning. This has worsened the social media industry, which has been impacted by stagnant user growth and interest rate hikes.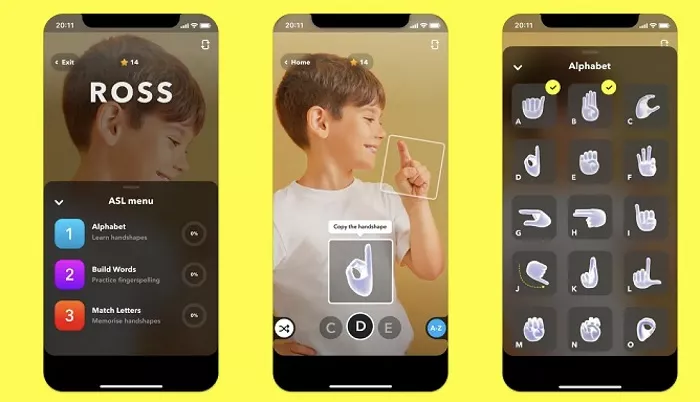 Snap's share price plunged 43% on Tuesday, the largest intraday decline in history, and also fell below the initial public offering (IPO) price of $17 in 2017. The market value evaporated by nearly $16 billion, which also dragged down social media peers. As of Tuesday's close, Facebook parent company meta shares fell 7.62%, Google parent company alphabet shares fell 4.95%, twitter shares fell 5.49%, pinterest shares fell 23.64%.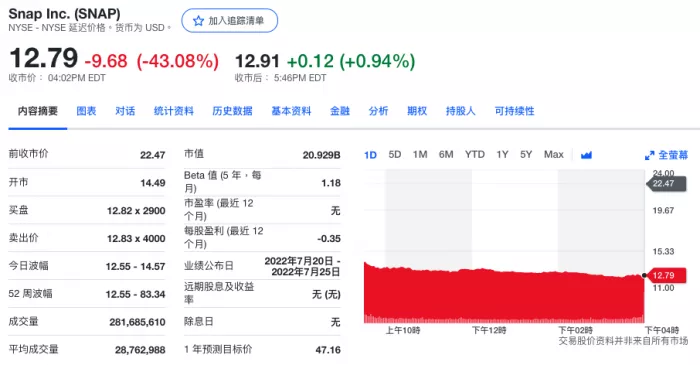 Snap shares plunged 43%
The warning released by snap also affected the advertising technology industry. Trade desk shares fell 18.51%, magnet fell 13.15% and pubmatic closed down 15.85%.
"We expect that all online advertising platforms will feel some of the impact of the sharp decline in consumers. Advertising is cyclical," Morgan Stanley analysts said in a report to investors on Tuesday