If you receive products frequently sent by merchants, you usually have nothing to complain about, but SONOS' practice has caused users' dissatisfaction First of all, SONOS will issue additional deductions to users of multiple devices and hope that they will return these goods Although SONOS will refund these returned products after receiving them, some users are disappointed by such operations.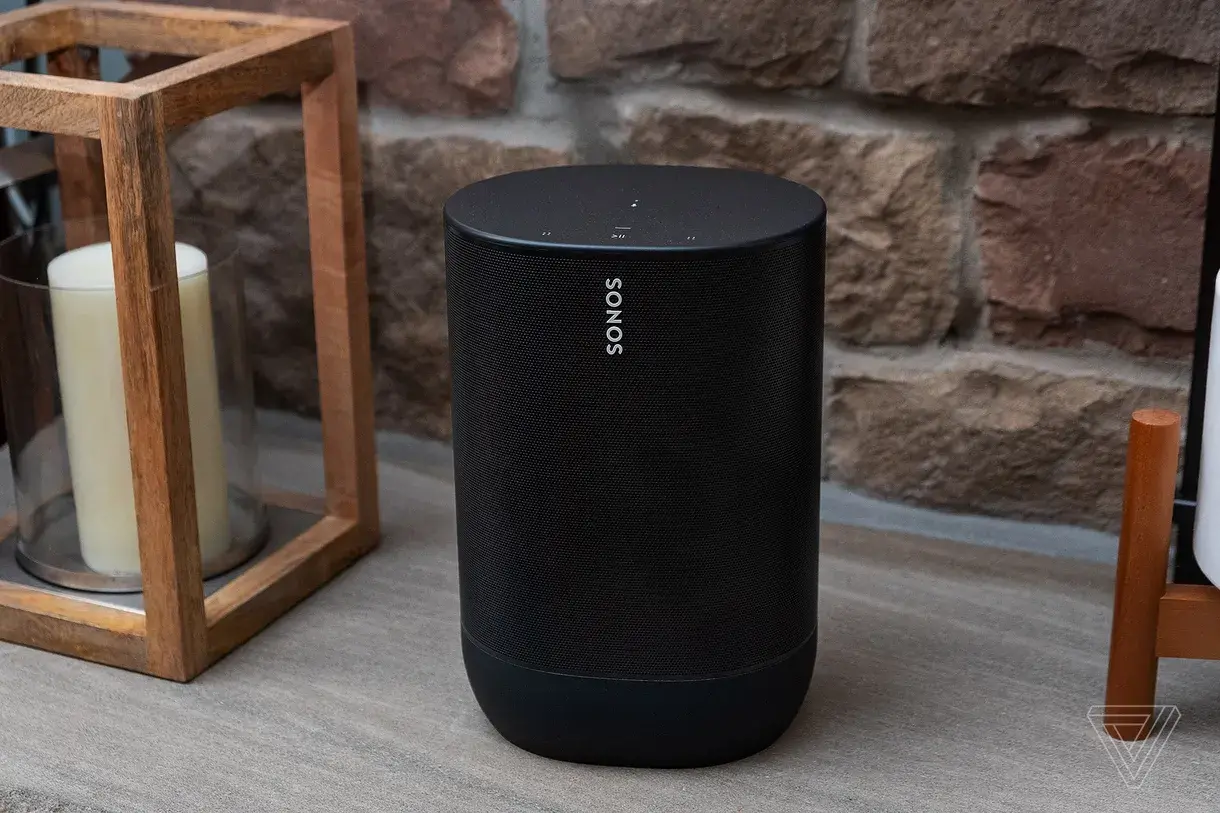 Moreover, the frequent occurrence of products is caused by SONOS, and users are not compensated or discounted. The verge media interviewed two affected users. One of them ordered 1 SONOS move, but received 3; Another user ordered 1 move and received 7.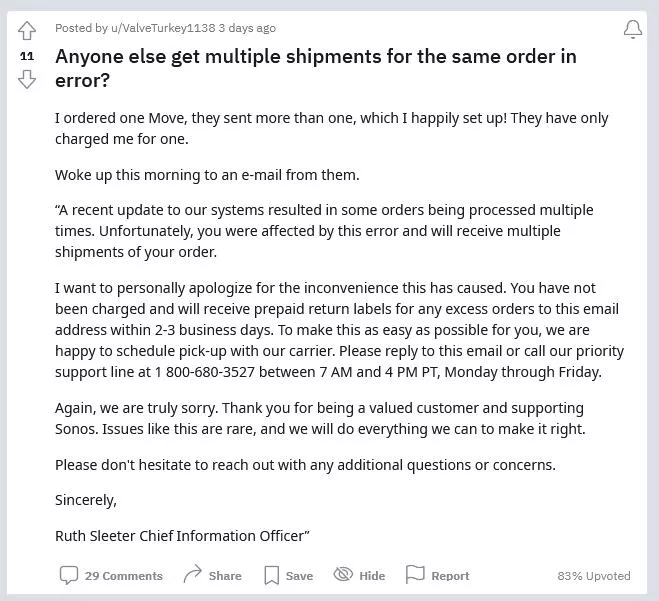 It is reasonable to say that this is caused by the mistakes of SONOS, and both parties can solve it through friendly communication and negotiation. However, SONOS' practice made them feel very uncomfortable. They were first deducted more than 2000 dollars, and then SONOS asked them to return these excess products in the way of payment within 10 working days at most, and then they could get a refund.
In a post on reddit, there are many other reports that show that this problem not only affects move - other users have ordered roam and ray, and some say they have received (and charged) 2 to 5 additional speakers.
In the email notification to the user, SONOS informs the affected customers that they have "been overcharged" and "will receive multiple batches of goods". SONOS attributed the problem to the system update, which resulted in "some orders being processed multiple times". The company asked the affected customers to send back the additional speakers with the prepaid label provided, and indicated that they could use SONOS' carrier to pick up the goods.
You can read the complete message below, which was signed by Ruth Sleeter, CIO of SONOS:
Recent updates to our system have resulted in several orders being processed. Unfortunately, you are affected by this error and overcharged. You will also receive multiple batches of your orders.

I personally apologize for the inconvenience caused. You will receive a full refund for any excess orders and should see the credit limit issued to your account within 10 business days.

You will also receive a prepaid return label for any excess orders sent to this email address within 2-3 business days. In order to make this operation as easy as possible, we are happy to arrange pick-up time with our carrier. Please reply to this email or call our priority support hotline 1800-680-3527 between 7 a.m. and 4 p.m. Pacific time Monday through Friday.

Again, we are really sorry. Thank you for being a valued customer and supporting SONOS. Such problems are rare, and we will make every effort to correct them.

If you have any other questions or concerns, please feel free to contact us.
We don't know how many customers are affected by the problem, nor when the problem starts. However, this is definitely not a good thing for SONOS, and it is not clear whether there will be any consequences for those who do not return them.
However, some netizens pointed out that multiple products received by consumers do not need to be sent back, according to this Federal Law