Embracer group announced last week that the kingdom of Saudi Arabia invested US $1billion in the company through its savvy gaming group, granting it 8.1% of the shares of embracer group. This is the latest step in a series of major initiatives taken by Saudi Arabia to the industry through SGG and video game development companies. However, due to the history of Saudi Arabia, this acquisition has caused quite a lot of controversy.
In the subsequent announcement, Lars wingefors, CEO of embracer, defended the move, saying he understood that people "have different views on this topic". He said that the decision to accept investment is not rash and will not change the way the company operates.
"I would like to make it clear that embracer will continue to be run by me, the executive CEO and management team of our entire group," wingefors wrote. "Embracer is based on the principles of freedom, inclusiveness, humanity and openness. The transaction with SGG will not change this in any way. Embracer is still controlled by the employees of our group. We jointly control the vast majority of votes in the company."
"SGG will have slightly more than 5% of the vote and 8% of the capital. They invest in embracer because they support our current vision, strategy and leadership, not change it."
As for why embracer will accept investment, the answer is "money is money". The company already has a number of investors from the Middle East, Africa and Asia, while SGG's parent Saudi Arabia public investment fund has held shares in Capcom, Nexon, Nintendo, ESL and other game companies. Although wingefors calls embracer "a value based company", it is also a machine that requires a lot of resources to operate: it has grown from seven employees a decade ago to more than 12500 employees worldwide, and is still expanding.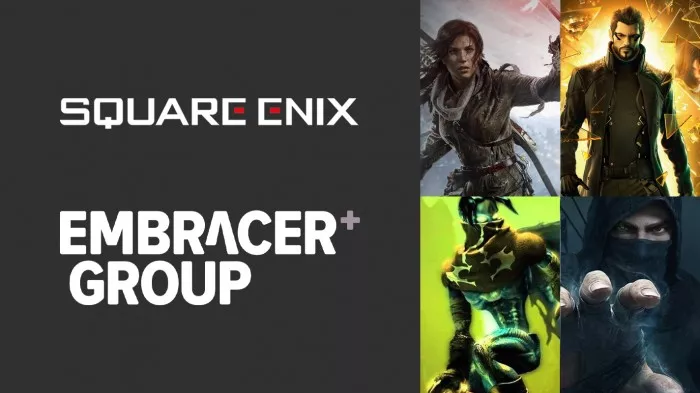 "For embracer, only a few companies in the world can provide such considerable long-term equity capital," wingefors wrote. "Without funds, our progress will slow down significantly, which may also have many other impacts on our business. SGG is providing very long-term funds to support our strategy, and embracer does not have to give up our mode of operation or other business opportunities."
Wingefors said that embracer and SGG had "known each other and shared our ideas on how to cooperate" in the past six months, and "learned and discussed difficult topics related to non game issues related to Saudi Arabia". He also committed himself to the policy of equality, pluralism and "zero tolerance for all forms of harassment and discrimination", and said that any company established in Saudi Arabia or the Middle East and North Africa would operate under the same rules.