Recently... Lvlian will be listed. Yes, the one who sells data lines... Don't underestimate the one who sells data lines. Its revenue has soared to 3.4 billion in 2021 It is very favored by the capital market. On the eve of listing, Hillhouse capital made two rounds of investment and sold 550million yuan.. At present, lvlian technology has submitted a prospectus to the Shenzhen Stock Exchange, preparing to impact the gem IPO, and plans to raise 1.504 billion yuan How did this once insignificant OEM factory come out of Huaqiangbei**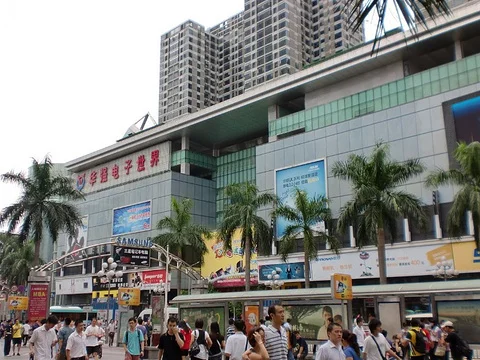 The story has to start with a data line.
No, it started with a stingy boss.
At the beginning, zhangqingsen, the founder of lvlian, worked as a salesman in a foreign trade company in Shenzhen. However, the salary is too low, and the boss is not willing to pay more dividends.
I couldn't bear it anymore, so I turned to the green couplet.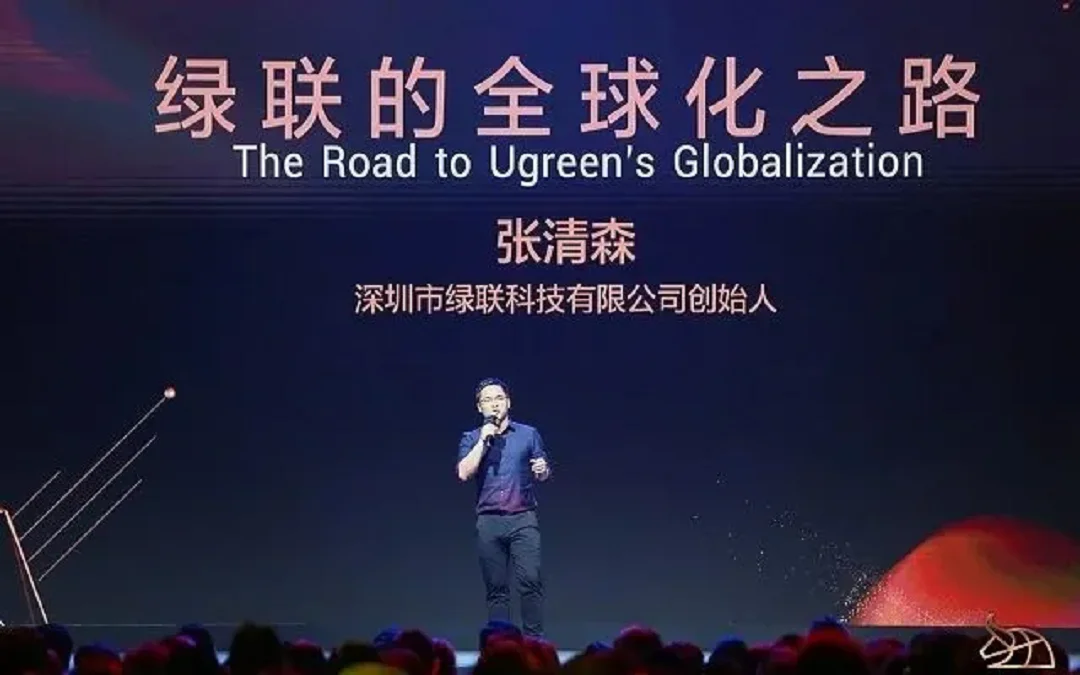 However, at this time, lvlian is an OEM factory. It mainly helps foreign manufacturers produce data lines
We can simply understand the foundry as a processing lathe. After the foreign manufacturers have designed the processing scheme and process, the lathe will begin to process step by step.
Therefore, this kind of OEM generally does not involve the core design part, and is only responsible for flow production.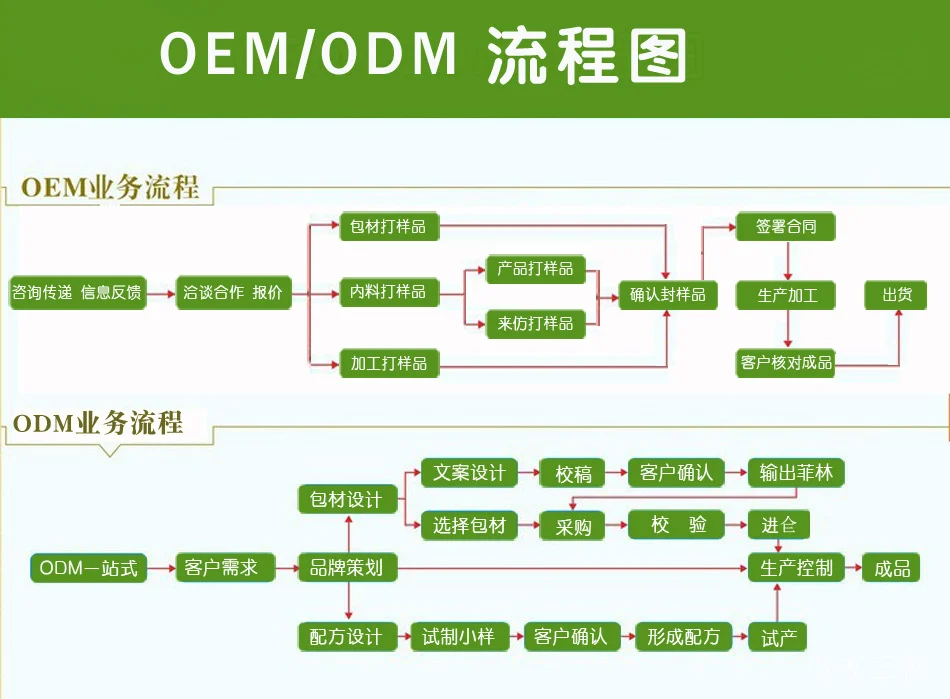 In the early days, Huaqiangbei was doing this everywhere.
But before long, lvlian broke up with the cooperative manufacturers.
Because as the tail end of the production chain, life is too oppressive
These OEM factories are also called "OEM". Because they basically use the public model, and then affix the trademarks of different manufacturers, the products of each company are not very different.
In such an environment, manufacturers can only choose to fight a price war without a bottom line
How bloody the battlefield of the price war is. I believe that in recent years, we all have a deep understanding of how hungry we are to fight meituan and didi against Uber.
No, it didn't take long for the fuck to come
In July of 10 years, lvlian had already made a batch of products. When everything is ready, we need to deliver the goods.
As a result, the customer bounced an e-mail and said that he had found a supplier that was $1 cheaper. It is mandatory that lvlian must lower the price by another $1, or it will cancel the order.
But notice that the goods here are ready
If the other party cancels the order, the goods will be rotten in the stomach. There is no way to get the payment. This order is for nothing.
If you give in and force the price down, there will be no profit at all.
There are cliffs on both sides. How will the green union choose
Zhangqingsen's choice is: fuck you, I quit
After completing this order, zhangqingsen took two people to set up a brand business department.
In 2011, green union ugreen was officially established. The former OEM tried to build its own brand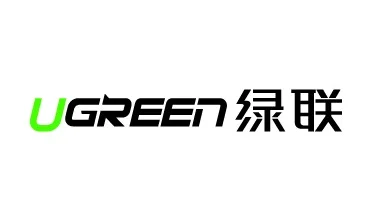 At that time, the quality of domestic self-developed products was relatively high, and they were basically sold monthly. But the price of foreign products is very high.
We are short of a middle-range option.
Zhangqingsen is aiming at this blank market
However, the green couplet of the newborn calf didn't want to be fat in one bite. In a bunch of fancy 3C products, I still chose the transmission line I am best at.
HDMI TV HD cable ▼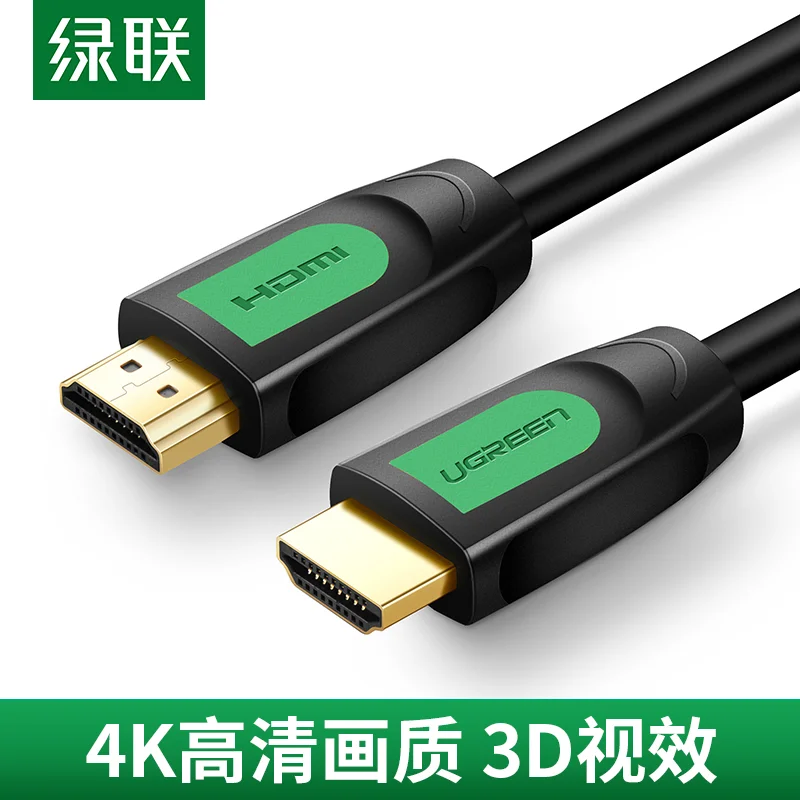 Now we are used to buying data cables of different lengths according to our own needs.
But in 2011, the HD cable of TV on the market was only 1.8m .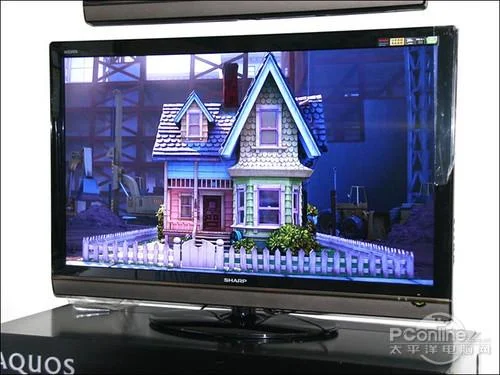 However, it is not because of any unified market regulations, but because 1.8 meters is just 6 feet.
At that time, the main business of Chinese manufacturers was to supply goods to foreign countries.
Therefore, the length of 1.8m is actually in line with foreign product habits
Since no one designed it for Chinese consumers, green link will do it by itself
Not only has it launched 0.5m, 1M, 1.5m, 2m, 3M and other TV HD lines of various lengths. Mobile data lines of various lengths have also been introduced.

This trump card product helped lvlian open the market at once.
In order to promote the product, zhangqingsen boldly abandoned the most familiar offline mode. Turn around and invest in online e-commerce such as Taobao.
And around 2011, Taobao was just taking off.
You know, in 2011, the single day turnover of Taobao has reached 4.38 billion yuan. Three years later, JD and Alibaba were listed in the United States
After catching the express train of Taobao and Jingdong, the road after lvlian is smooth.
Up to now, online e-commerce is still the "lifeblood" of lvlian
Online sales accounted for 68.66% ▼

At that time, many 3C manufacturers were still keeping a close eye on the offline one mu three Fen land, following the traditional sales road.
Many of their online stores have a page.
The bosses are busy with the business of offline stores. When they are free, they will go online to reply to a few messages There is no service quality at all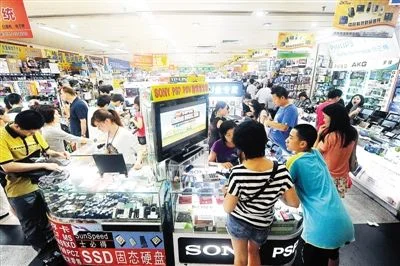 If there is no one to provide service, the green link is very kind.
Zhangqingsen, the boss, personally became a full-time customer service and stood in the nearest position to the customers.
The length of the HD cable was learned from customers.
With the success of HD cable, lvlian slowly began to try to expand its category.
When designing the row plug, zhangqingsen felt that the bull socket design was not friendly to smart phone users, and the shape was ugly. (in fact, the design of the bull has not changed to this day.)
2012 bull official website product map ▼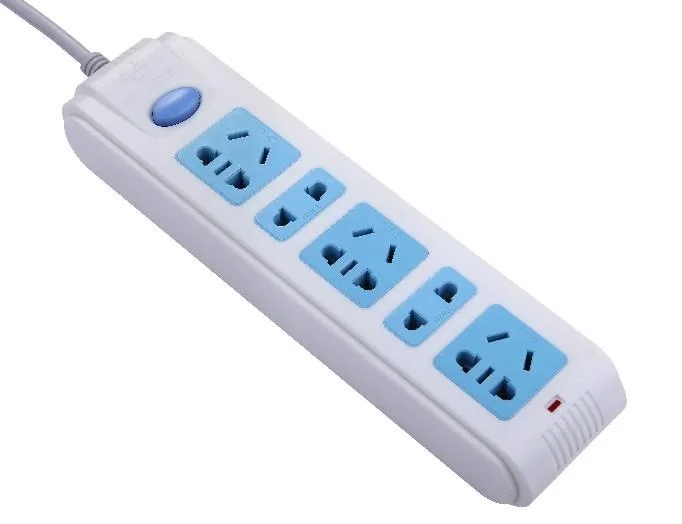 Therefore, in 2013, lvlian made the design of USB charging port + row plug
It was after them that Xiaomi launched a similar design.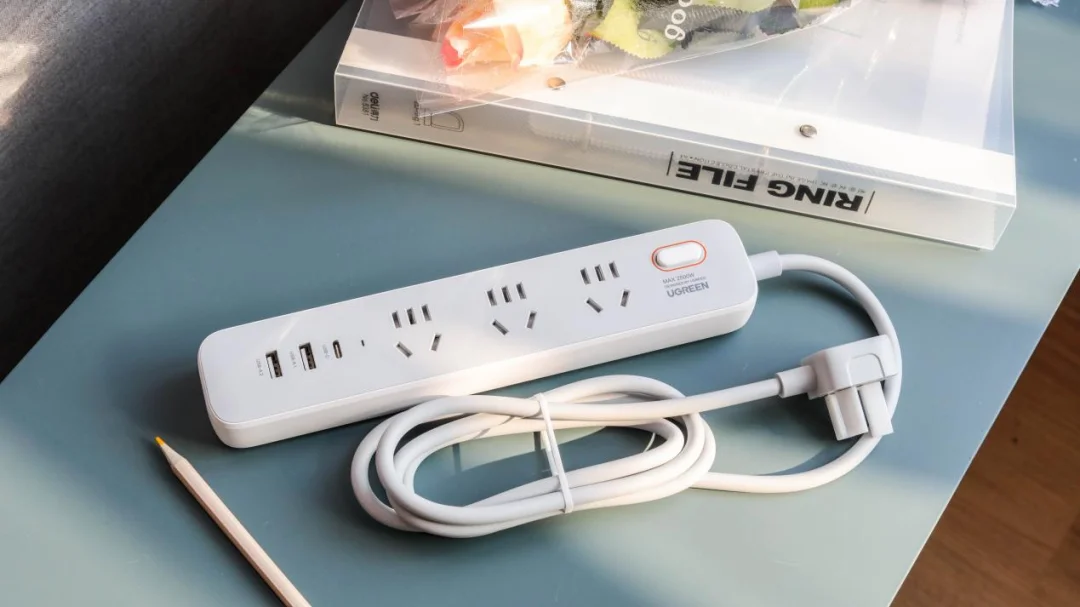 In order to improve the service reputation, zhangqingsen even played a king fried card - guaranteed return and replacement**
"If you are not satisfied with the product, you can return it by mail even if you are in a bad mood."
My eldest brother at the next station bought the wrong data cable. Without a word, the customer service sent a new one to the silly fork.
Although, in our opinion, it is no big deal to guarantee return and replacement.
But it was 2011, and few manufacturers were able to achieve this service.
Even now, there are still many after-sales services of digital brands like XX, so I won't name and criticize them here.
Less than four months after opening the store, the daily sales of lvlian reached 10000. After that, the warehouse was almost full every day. Domestic online orders alone could take more than 6000 orders every day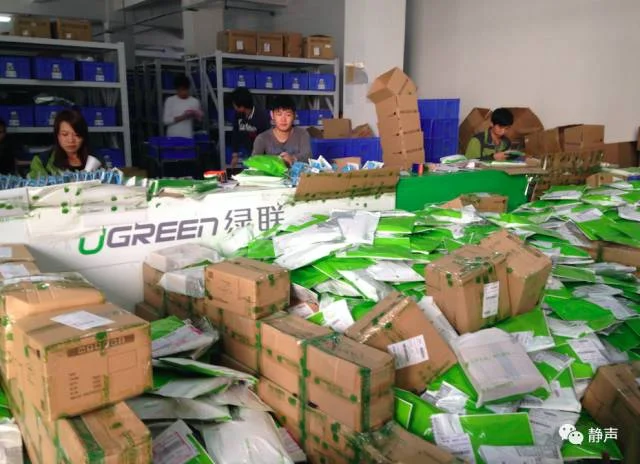 With this kind of thinking, lvlian not only ate China's e-commerce market, but also the foreign market.
At present, lvlian has entered more than 100 countries and regions in the world, such as Europe, America, Japan, the Middle East and South Africa.
It has become the top brand on international platforms such as Amazon Multi Country Station, express, eBay, etc., and won the most popular brand seller of Amazon in the year. Many categories are the Sales Champions of major platforms.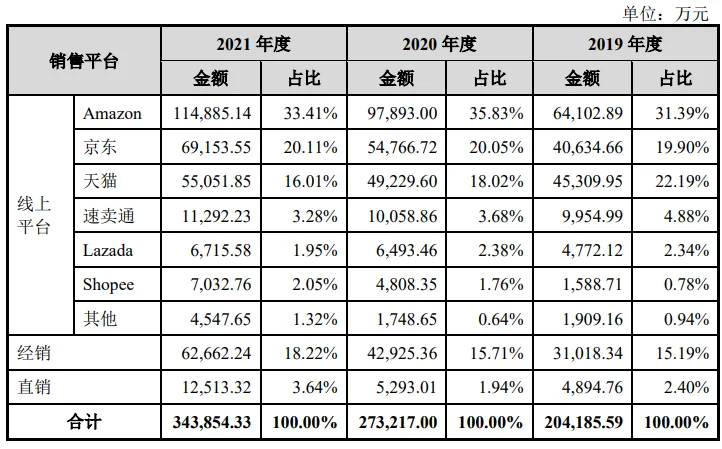 In 2021, the export turnover has soared to 1.5 billion
Any a to B transmission line on Amazon has a score of 4.7 and nearly 40000 purchase comments.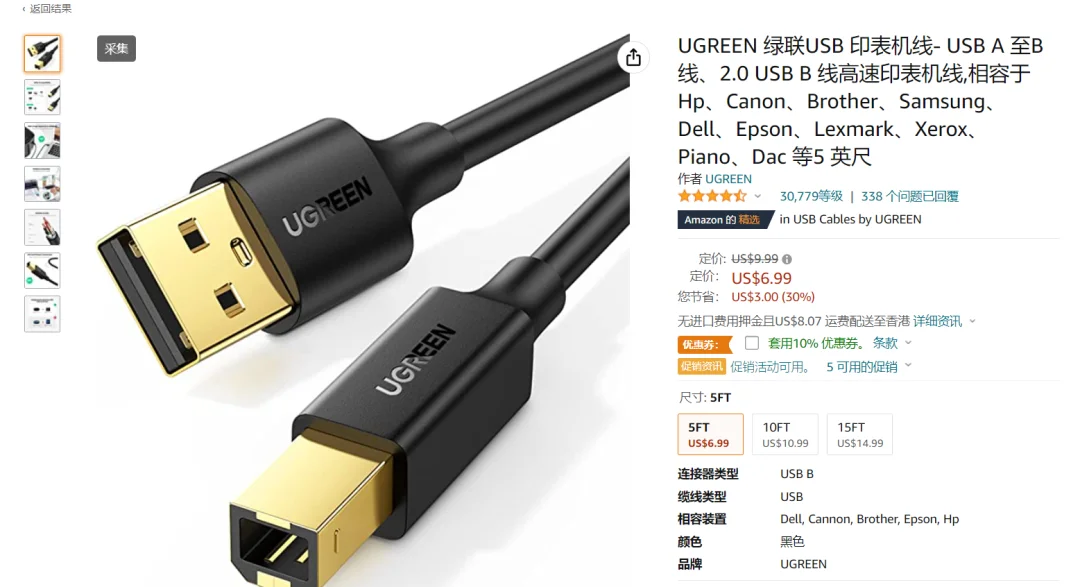 In order to win the overseas market, lvlian has made great efforts.
The Southeast Asian market is a key cross-border market, especially in the low-end products.
However, the climate in Southeast Asia is particularly hot, resulting in some products being "acclimatized".
For example, the on-board bracket is often dried to degumming by the high temperature in the car, and the product complaint rate is particularly high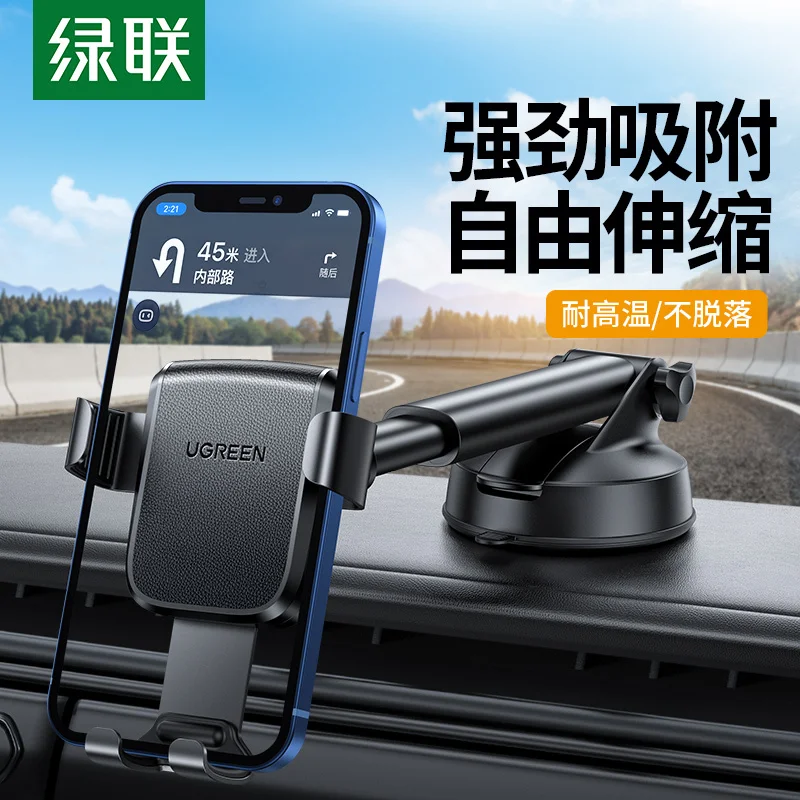 After that, the requirements for high temperature resistance will be especially improved for products in the Southeast Asian market.
Different overseas markets have different product routines
In Southeast Asia, we mainly make low-cost products. In the European and American markets with higher consumption power, focuses on Bluetooth headsets, magnetic suction chargers or high-end wearable products**
Although, lvlian started as a stinky data line.
However, after laying a part of the country by relying on the TV HD line, the business immediately expanded to all categories of data lines.
Now the stomach of lvlian is getting bigger and bigger
The business has long been beyond the data line category. Terminals such as earphones and smart wearables are covered.
Source: cross border eye observation data collection ▼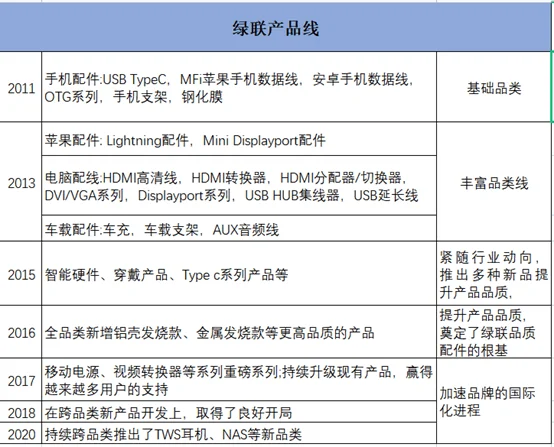 Relying on this method of "making Shaxian snacks with the service of five-star hotels", this small company, which was repeatedly tortured by $1, went from Huaqiangbei to Shenzhen Stock Exchange
However, has lvlian, which has accumulated so much public praise, really gone smoothly from then on?
Well, it doesn't seem so..
There will be a lot of quarrel under each green link quality related answer.
"Looks like a brand" "rotten" ▼

"Good reputation" and "star products" ▼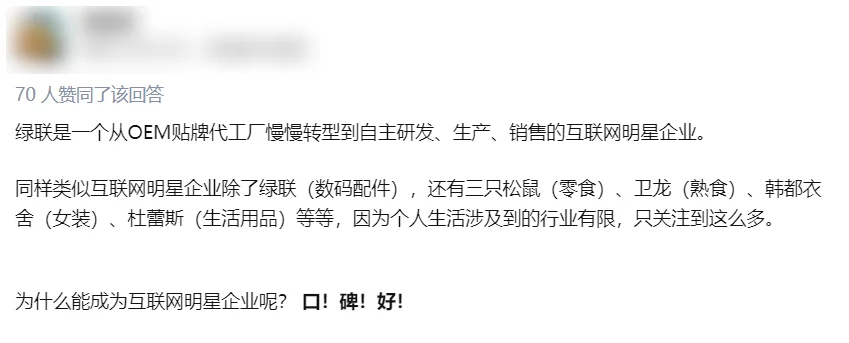 Buying lvlian products is like going downstairs to scrape the lottery ticket. Whether it is wrong or not depends entirely on luck.
Many people say that the green couplet is not floating
This question may be answered by the 500 page prospectus of green link.
Let's look down one by one.
The first is the operating income and profit of the company.
The revenue data is very good-looking, 3.4 billion yuan. But it is strange that profits have fallen rather than increased.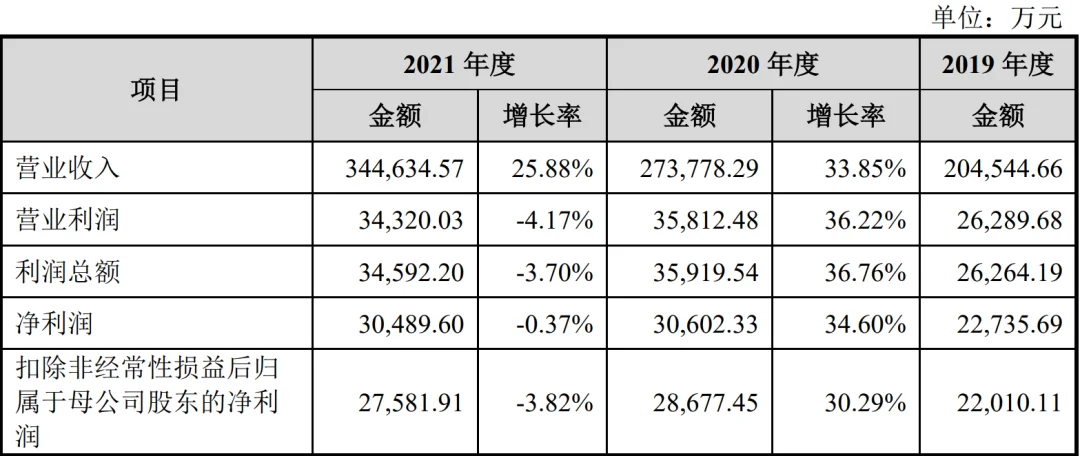 What ate the profit margin of lvlian
Follow the poor judge and look down
The production mode adopted by lvlian is quite special. The is mainly outsourced production, supplemented by independent production**

To put it simply, lvlian doesn't have its own factory. It mainly buys finished products provided by suppliers.
In the past 15 years, lvlian has made greater efforts to integrate the supply chain. Mold factories, patch factories and assembly factories have been introduced into their own industrial zones.
The benefits are obvious, forming a mature supply chain and taking advantage of the situation While ensuring delivery, it can also wring out excess cost water
However, on the other hand, in case of any supplier problem, the production of lvlian will be directly blocked.

The problem of relying too much on suppliers has been exposed.
In 2021, the unit price of finished product procurement increased by 21.09% at the highest, with an average increase of more than 3 yuan.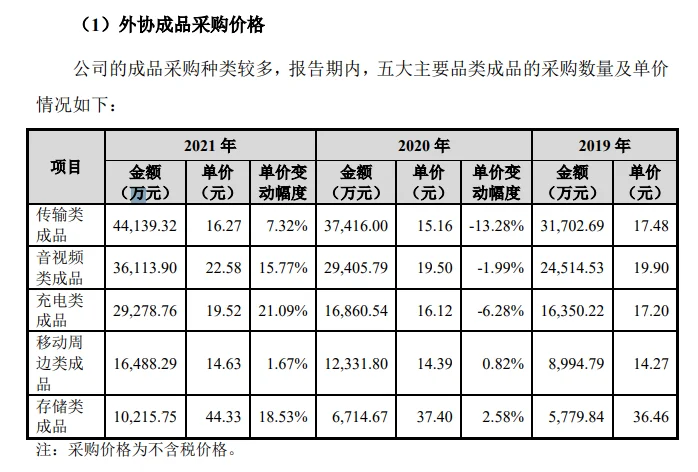 In addition, the rising prices of chips and other parts and components lead to the profit dilemma of lvlian.
As an enterprise that hopes to get rid of the "OEM" name, lvlian's investment in research and development is somewhat stingy
In 2021, R & D investment accounted for only 4.54% Even the average value of similar listed companies is not enough

In 2021, the innovative products brought the revenue of 4.1 billion yuan to Anke innovation. Their R & D expenses rose to 778million yuan in 2021.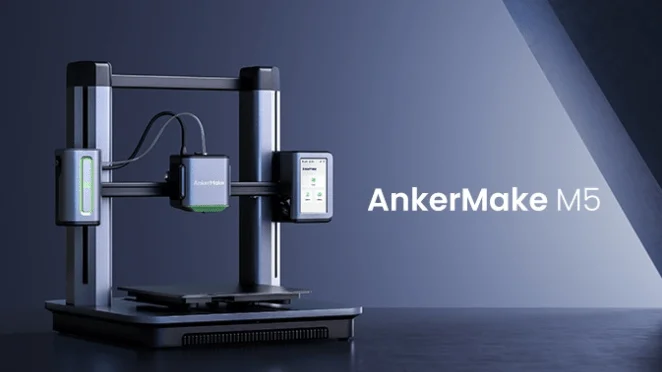 Green link seems to have a huge number of 698 domestic patents, but actually only 11 invention patents.
There are less than 600 R & D personnel at all levels of the company, and they can only be the third in the employee category.
The most manpower of lvlian is still used in marketing
In 2020, the brand exposure of lvlian will reach 500million +. In January this year, lvlian launched a 15 day large-scale launch in xiaohongshu to promote its paper like film.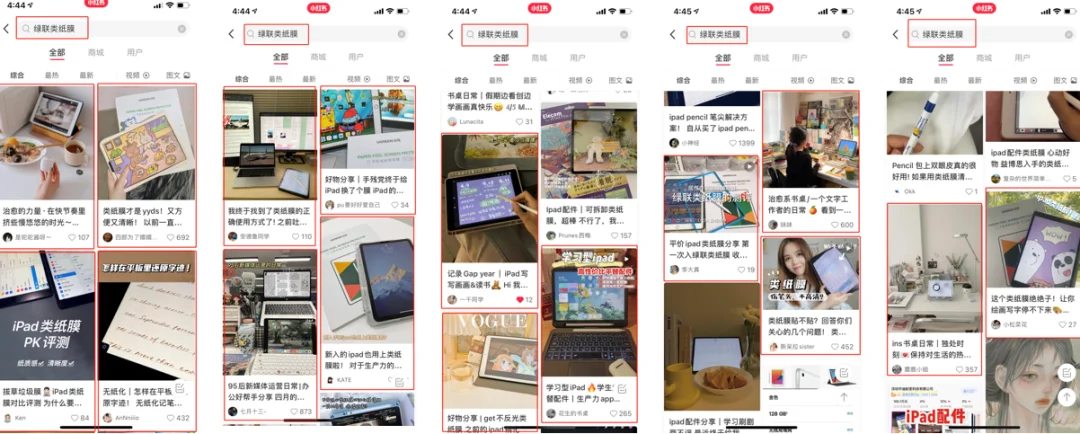 Listing is far from the end of lvlian, but a new starting point
Only relying on the two trumps of service and low price, it is very difficult to stay in the cruel 3C category.
The product iteration here is as fast as soup
Yesterday, we were still talking about the capacity of the power bank. The next day, we all went to do magnetic suction.
If you want to get the qualification of high premium, you can only take the path of R & D.
However, the green couplets from the OEM should be much clearer than the poor critics.
This time, the largest amount of funds raised is for product research and development.
Once, it took only 2 years to tear up the green couplet of the "OEM" label. I don't know what kind of answer sheet will be handed over this time?