Geely Group's acquisition of Meizu is finally settled. On June 13, the publicity form for simple cases of concentration of business operators published by the second division of anti monopoly law enforcement of the state market supervision and administration showed that Hubei Xingji times Technology Co., Ltd. (hereinafter referred to as "Xingji times") planned to acquire 79.09% of the equity of Zhuhai Meizu Technology Co., Ltd. (hereinafter referred to as "Zhuhai Meizu" or "Meizu").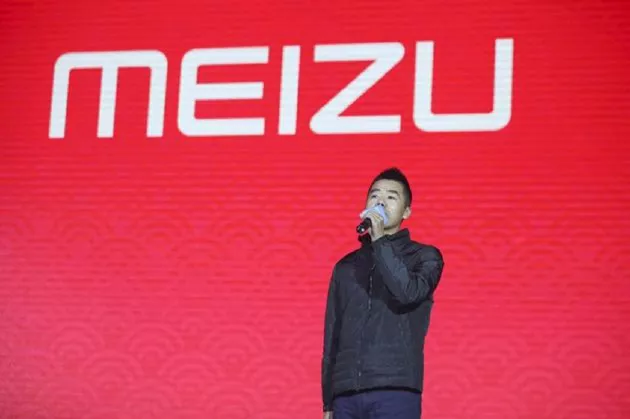 Subsequently, Meizu confirmed to the surging journalists that recently, Xingji era, led by Li Shufu, has signed an agreement with Meizu technology on strategic investment. However, Meizu said that as the transaction still needs to go through the approval procedures of relevant regulators, the details of the transaction are still under negotiation. I believe Meizu will take this strategic investment as an opportunity to create a better future.
Huang Zhang loses control of Meizu
Although Meizu called this transaction "strategic investment", in fact, Xingji era has obtained the absolute control of Meizu, and huangzhang (huangxiuzhang), the founder of Meizu, has lost the control of the company.
According to the announcement, before this transaction, Shenzhen Meizu Huang xiuzhang and Taobao (China) Software Co., Ltd. (hereinafter referred to as "Taobao China") held 49.08% and 27.23% of the shares of Zhuhai Meizu respectively, and jointly controlled Zhuhai Meizu. After the completion of this transaction, huangxiuzhang's shareholding in Zhuhai Meizu will be reduced to 9.79%, and Taobao China will withdraw its shareholding and control over Zhuhai Meizu; The acquirer, Xingji times, will hold 79.09% of the equity of Zhuhai Meizu and obtain independent control over Zhuhai Meizu.
As for the next operation of Meizu after the acquisition of Xingji era, Meizu has not explained yet. However, Xingji era is Geely's mobile phone platform, which is more about cooperating with Geely to create a smart car experience. In the future, Meizu's focus may assist Geely in smart cars.
In 2019, star era announced that it was officially entering the mobile phone field. Its project headquarters were located in Wuhan Economic and Technological Development Zone, positioning high-end smart phones, integrating global technologies and resources, and serving the global market.
Tianyan inspection shows that the legal representative of Xingji era is Wang Yong, the major shareholder is Geely Group, holding 32.3% shares, and the actual controller is LiShufu, chairman of Geely Holding Group.
"Small and beautiful" Meizu
Meizu was founded in 2003. At the beginning, it mainly made MP3. Its founder Huang Zhang was Apple A loyal fan of Founder Steve jobs. Like jobs' idea, Huang Zhang also emphasized that "Meizu is a product oriented company" and pursues product perfection.
In 2007, Meizu abandoned its MP3 business and turned to the research and development of Internet smart phones. In february2009, Meizu M8, the first large screen full touch screen intelligent machine, was officially launched.
At that time, Meizu M8 was called "the pride of domestic smart phones", which also had a lot of impact on later domestic mobile phones, and many users became loyal fans of Meizu. Later, Meizu MX2 series also got a good response.
However, a number of domestic smart phones, such as Xiaomi, oppo and vivo, rose rapidly in large quantities, but Meizu, which is "small and beautiful", has never been able to do large-scale.
In 2014, Huang Zhang chose to return to Meizu and said that it was a mistake to ignore the company for many years. After Huang Zhang's return, he chose to accept the capital injection from Alibaba, and carried the mobile operating system yunos launched by Alibaba on the new mobile phone, but his performance was mediocre.
In February, 2015, Meizu technology and Alibaba jointly announced that Alibaba group had invested USD 590million in Meizu. Meizu technology was valued at about $4billion at that time.
After Ali decided to take shares, Meizu's style changed significantly and began to pursue scale. Li Nan, then vice president of Meizu, said in an interview that after the investors came in, the company made a choice in terms of scale and profit. First of all, scale and profit are not considered for the time being.
It was Meizu's pursuit of scale that led Meizu to hold new product launches every month. However, this blind pursuit of scale has also led to the expansion of Meizu's losses. According to public information, Meizu lost as much as 1billion yuan in 2015.
In 2019, Meizu, which is already in decline, introduced Zhuhai state-owned assets to take shares. Meizu stressed that Zhuhai Honghua new kinetic energy equity investment fund of Zhuhai fund formally invested in Meizu. According to the agreement, it has one director seat. However, the largest shareholder and actual controller of the company is Huang Zhang, and the management is united and stable.
In recent years, Meizu's mobile phone sales have shrunk significantly. According to Meizu's official and Sano data, Meizu's mobile phone sales from 2016 to 2020 were about 22million, 20million, 9.48 million and 1.2 million respectively. According to the data released by BCI, Meizu's market share is only 0.1% from December 28, 2020 to January 31, 2021.
Since the beginning of this year, against the background of the overall decline of smart phones, all major mobile phone manufacturers have felt heavy pressure. Small and medium-sized mobile phone manufacturers such as Meizu are not optimistic about their survival. Some news shows that the number of Meizu employees is only about 1000 at present, and many employees chose to leave before.
It is also a good choice to sell to Geely and join the hot car making track.