According to 9to5mac, earlier this week, the first beta version of IOS 16 was pushed to developers for preview. Now people know more about several new features of IOS 16, including the custom lock screen and the new IMessage function. In addition, Apple will now allow users to uninstall the find my, health, and clock applications through updates**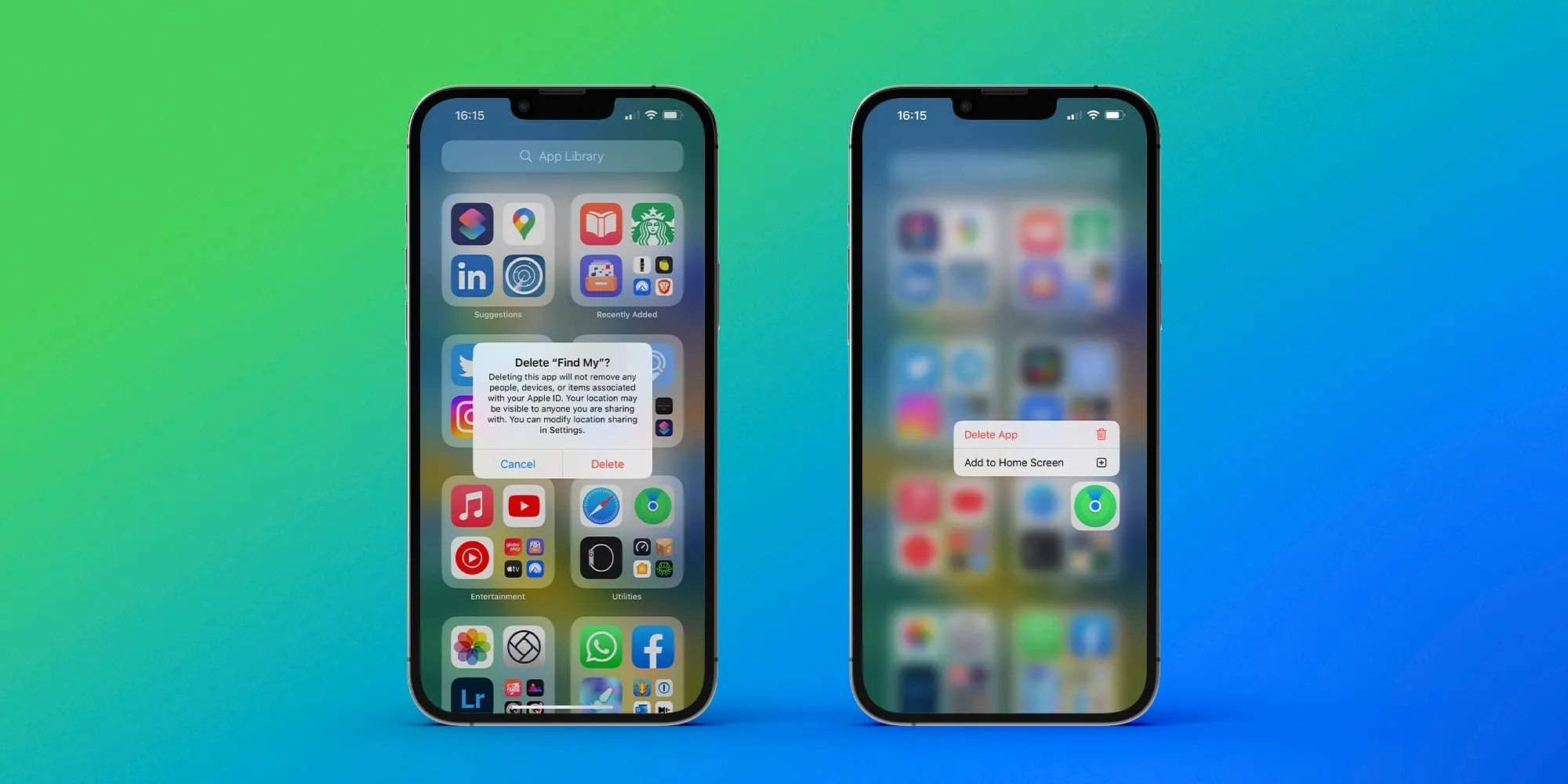 Able to uninstall [Apple] preinstalled on IOS( https://apple.pvxt.net/c/1251234/435400/7639?u=https%3A%2F%2Fwww.apple.com%2Fcn%2Fmusic%2F ) Application is not a new feature. Since IOS 10, users can delete applications such as calculator, calendar, mail, music, notes and podcasts. Over the years, Apple has expanded its ability to( https://apple.pvxt.net/c/1251234/435400/7639?u=https%3A%2F%2Fwww.apple.com%2Fcn%2Fiphone%2F ) And ipad List of native system applications deleted on. Now, find my, health and clock are also in this list.
As confirmed by 9to5mac, these three applications can now be removed from ios16 and ipados16. But of course, if you delete the find my, health or clock apps from the device, users may eventually lose some system functions.
For find my, deleting the app will not turn off the built-in features of find my, such as find my friends. A message will remind the user that after uninstalling the application, any person, device or item related to their Apple ID still exists, and the user can still manage these options in the settings application.
However, as you might expect, users will not be able to find their devices and [accessories] without the application installed( https://microsoft.pvxt.net/Xx07X ) (such as airtag). Applications removed from IOS systems can be reinstalled through the app store at any time. At present, only a few native Apple apps, such as phone, Safari, messages and app store, still cannot be uninstalled.
9to5mac believes that Apple's expansion of the removable native system application options to important applications such as find my, health and clock may be related to the recent antitrust investigation the company is facing. As early as 2020, the EU raised the possibility of prohibiting technology companies from forcing users to install all their own applications. Others accuse apple of using its control over IOS to promote its services.
Since IOS 14.3, Apple has added a new step in the process of setting up a new iPhone or iPad, recommending some third-party applications to users to meet the requirements of the governments of Russia and other countries. Therefore, allowing users to delete all IOS applications may reduce the company's chances of further antitrust litigation.