Last month, a group of new Linux patches were launched to provide better power management for "Sapphire rapids" servers supporting amx. These patches help to ensure that CPUs supporting amx can reach their lower power state to achieve maximum power savings. They also help to ensure that other CPU cores have a larger thermal / power budget to reach their rated Rui frequency. This change / repair will occur in the Linux 5.20 cycle later this summer.

This problem originates from the introduction of advanced matrix extensions (amx) in the first generation Xeon scalable "Sapphire rapids" server. If the large register state of amx is not initialized correctly, the CPU core will not reach the minimum power state of the CPU core.
The Linux patch released this time is about ensuring that the amx state is properly initialized before the Intel idle driver, so that low-power idle state can be achieved: This is the difference between the C1E and the deep C6 sleep state of the kernel.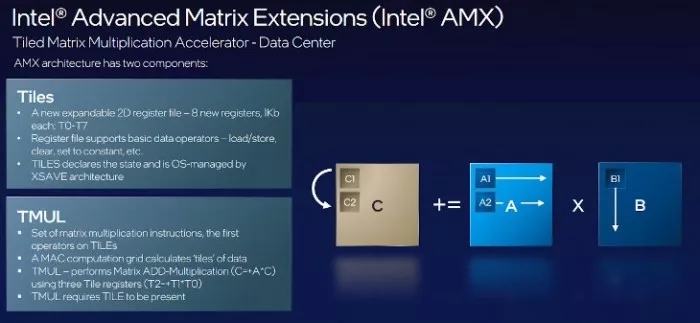 If the amx state is not initialized correctly, the behavior of this shallow sleep state is regarded as the early implementation of specific behavior of sapphire rapids. For systems that support amx, it is important to understand this early behavior so that the kernel can properly handle it to maximize power savings and ensure that the non sleeping CPU core has a larger power / thermal budget to reach its rated RF frequency.
The news this week is that these patches have been implemented in the x86/fpu branch of tip, but the time for the v5.19 merge window has passed. This improvement for sapphire rapids will appear in the Linux 5.20 kernel cycle this summer.
Learn more:
https://git.kernel.org/pub/scm/linux/kernel/git/tip/tip.git/commit/?h=x86/fpu&id=43843d58393026fef4a43d192b641a4fabdc42bf