Yesterday, nothing announced that the company's first smart phone (1) would hold a new product launch in London on July 12 However, a TUV certification recently surfaced, indicating that nothing phone (1) is expected to support 45W fast charging one month in advance The certification information lists the details of three nothing chargers, models C304, C347 and c348.
Access: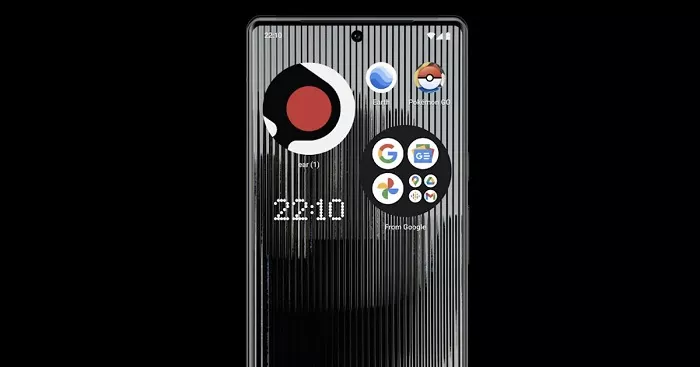 (via 91Mobiles)
We speculate that these three "switching power supplies" correspond to derivative models in three international market regions.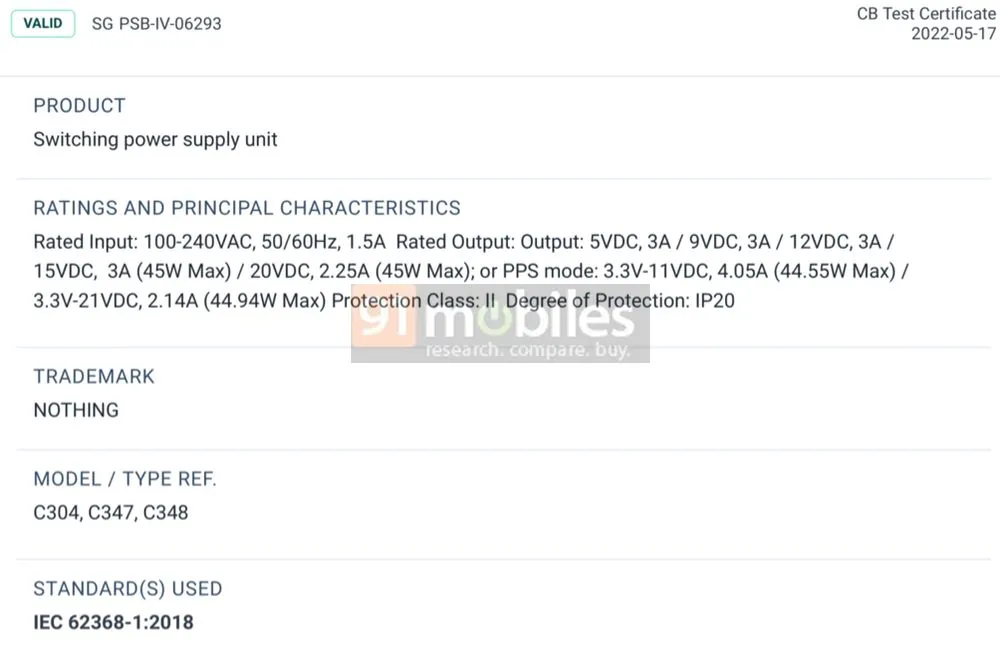 It can be seen that it has 45W fast charging power, supplemented by IP20 "protection grade".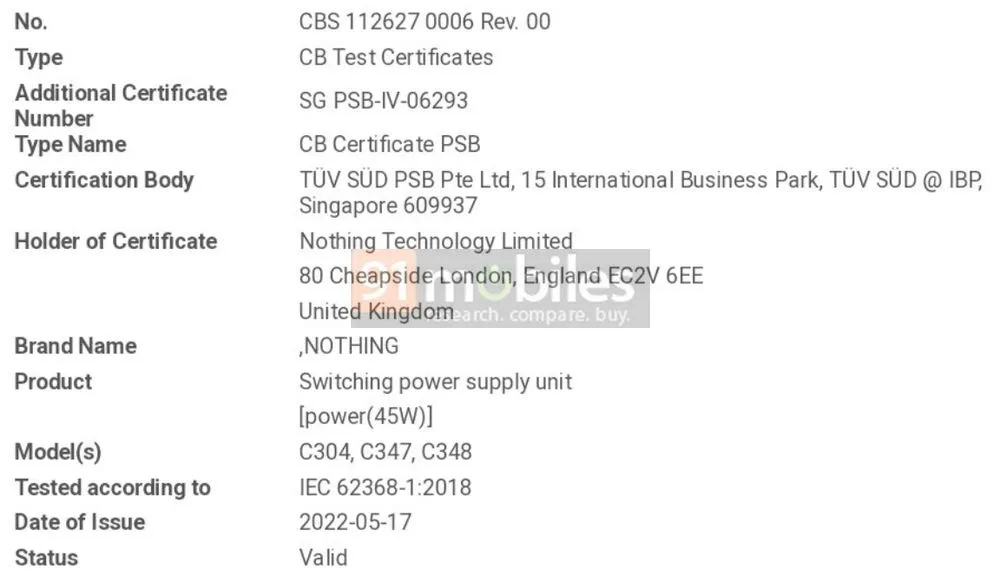 For users, this charging head may be used to meet the fast charging needs of Android smartphones, laptops, and other compatible devices.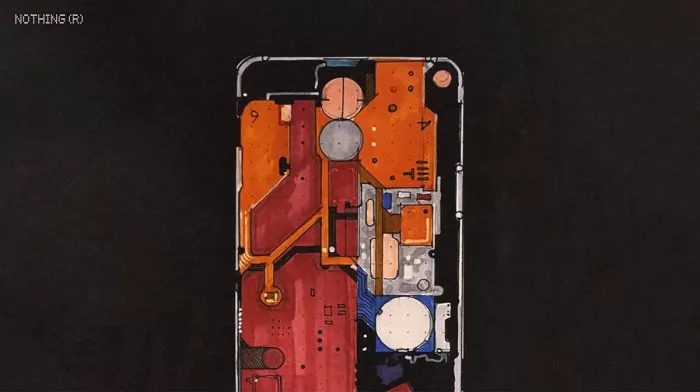 Nothing phone (1) design sketch
Finally, we expect that nothing phone (1) scheduled to be released on July 12 will support wireless charging, supplemented by a transparent back cover design similar to nothing ear (1) true wireless headset.