For years, the relationship between apple and meta (Facebook) has been quite tense. In addition to pointing fingers at each other, the executives of the two companies also have a shallow personal relationship. As a technology company deeply engaged in social networking but heavily dependent on advertising revenue, meta is very dissatisfied with Apple's strict privacy policy But even so, Zuckerberg inevitably fell into the embrace of MacBook when it came to the choice of work equipment (laptop)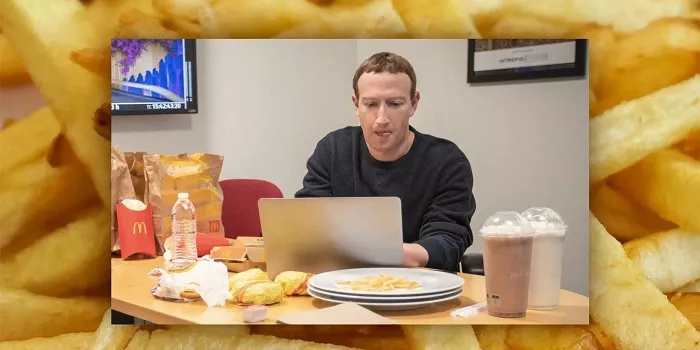 Laptop side a missing macbook Of apples Logo
Interestingly, in a post posted on Facebook this week, Zuckerberg shared photos of himself surrounded by McDonald's fast food to celebrate mcdonald's joining workspace.
However, as the "integrated business communication platform" under meta, its popularity was snatched away by the notebook computer whose logo was erased by the rough p-chart.
Although it was a bit strange for the gourd eaters, it is said that Zuckerberg ordered all executives to switch to Android smartphones after Apple CEO Tim Cook criticized Facebook's user data processing methods.
Even though Facebook denied the report and said that the company "encourages" employees to use Android mobile devices, it did not prevent executives from using [iphone] across the board( https://apple.pvxt.net/c/1251234/435400/7639?u=https%3A%2F%2Fwww.apple.com%2Fcn%2Fiphone%2F ) 。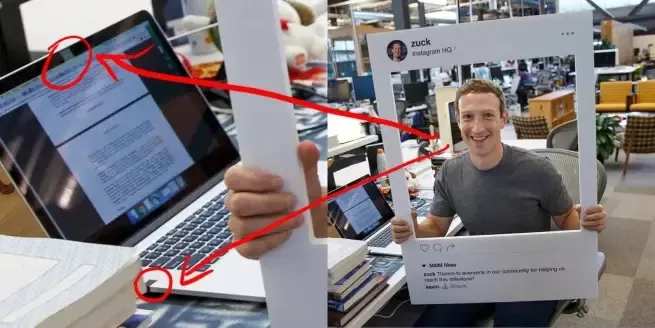 Old photos of camera / microphone blocked by stickers
It is said that cook's private criticism of Facebook's "Cambridge analysis" scandal has angered Zuckerberg, so that the relationship between the two companies has not been eased for a long time.
At the same time, Zuckerberg himself seems to prefer to use one of Samsung's Android smartphones, and accuses apple of "stifling" iPhone innovation, extracting high "monopoly shares" from the app store, and maliciously interfering with other enterprises.
9to5Mac He even pointed out that Zuckerberg once threatened to retaliate against apple in front of employees.
But the most embarrassing thing is that, as a leader of the company, Zuckerberg himself attaches great importance to privacy, and there are old photos showing that he sealed the MacBook camera and microphone with tape.
The remaining question is, is Zuckerberg currently using Intel or apple silicon Mac?