According to the imt-2020 (5g) promotion group, the 96th 3GPP ran meeting held in Budapest, Hungary was successfully concluded. At this meeting, 5g rel-17 standard was announced to be frozen, and the global 5g business entered a new stage. Imt-2020 (5g) promotion group introduced that as one of the main contents of rel-17 standard, redcap (reduced capability) has realized 5g network service capability for medium and high speed IOT scenarios, and further expanded 5g application scenarios and solutions.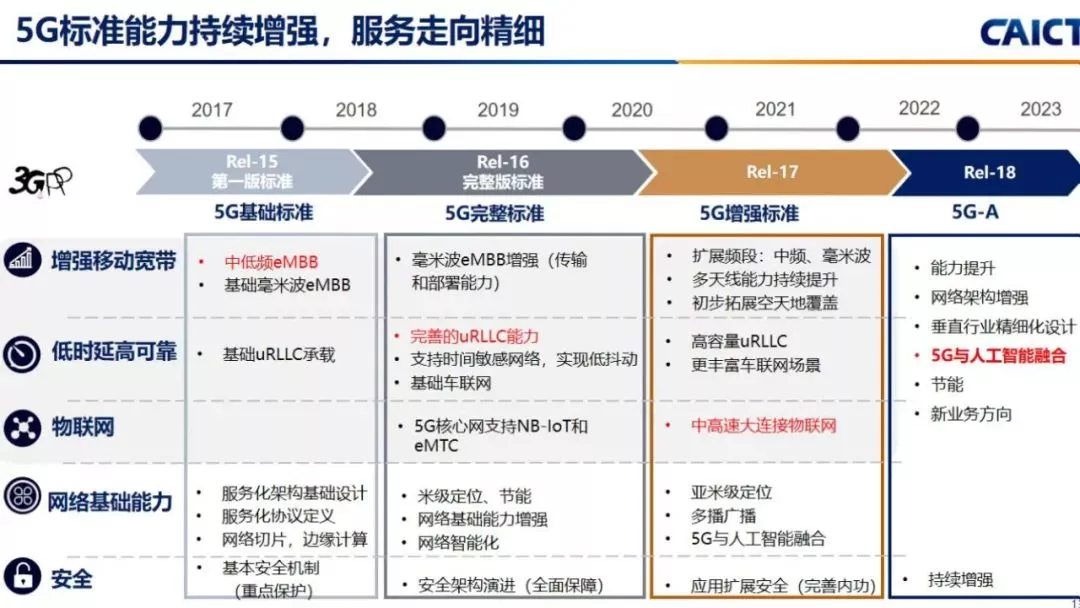 Redcap is mainly targeted at typical application scenarios such as intelligent wearable devices, industrial wireless sensors and video surveillance. It is estimated that the number of global connections will reach nearly 10 billion by 2030. In view of the above scenario requirements, redcap can achieve a data transmission rate higher than that of lpwa such as NB IOT and lte-m, and its cost and power consumption are far lower than that of embB, so as to achieve a balance between network performance and terminal cost. It is estimated that the overall cost of redcap module can be reduced by 5 times compared with that of embB, and the price of commercial modules is equivalent to that of cat 4.
Imt-2020 (5g) promotion team said that at present, the country attaches great importance to 5g commercial and deployment process. The 5g application "sailing" action plan (2021-2023) issued by the Ministry of industry and information technology and other ten departments clearly points out that it is necessary to accelerate the R & D and industrialization of lightweight 5g chip modules, further improve the cost performance of terminal modules, meet the personalized needs of industrial applications, and improve the basic support capacity of the industry. With the advantages of low cost, low power consumption and 5g NR coexistence of redcap, redcap can further promote the 5g network deployment process and accelerate the realization of 5g large-scale commercial. Imt-2020 (5g) promotion group said that it would spare no effort to promote the maturity of redcap industry and promote the formation of a unified consensus. The promotion group plans to complete the research on redcap application scenarios and key technologies in 2022, and carry out end-to-end testing and interoperability testing in 2023 to meet the commercial needs of redcap.