Apple announced on Friday that after a "fruitful dialogue" with the Dutch consumer and market authority (ACM), it had updated its rules on how Dutch dating apps use third-party payment systems The updated rules give developers more flexibility in which payment systems to use, change the prompt users see when making payment, and cancel other restrictions in the previous rules. ACM agreed with these changes, pointing out that apple "will meet the requirements of... Under European and Dutch competition rules".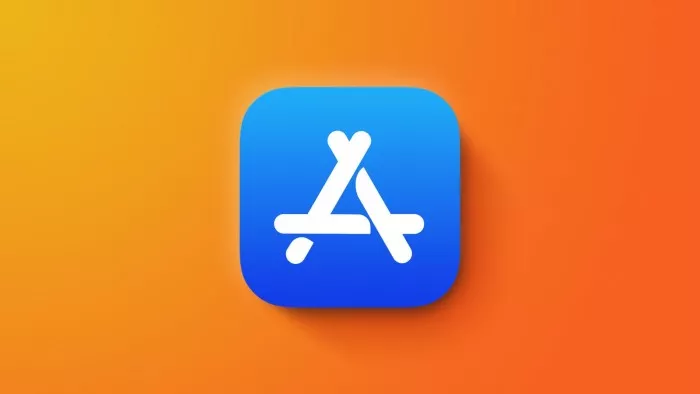 Although these rules do not have a broad meaning (again, they only apply to dating apps in the Netherlands), they do show what apple is willing to do to comply with government regulations - as the EU and the us prepare to combat technology monopoly, it may face more regulations and even force the company to abandon iphone Lightning port of.
"Dutch regulators are not satisfied with Apple's previous solutions"
In December, ACM announced a ruling that apple must allow dating apps to use payment services other than IOS' built-in payment services. Previously, regulators received a complaint from match group, which is tinder and match COM and OkCupid. Since then, Apple has proposed various solutions to comply with the order, but regulators say these solutions are not good enough. In May, ACM said that Apple's latest rules, that is, the rules before the update on Friday, were improved from the past ideas, but they still did not comply with Dutch and European laws.
There is growing pressure on apple to comply: even as the company is committed to change, it continues to receive tens of millions of euros in fines.
The change Apple announced on Friday is a major update to its previous proposal announced in March. The rules still require developers to display a message to users before showing them the third-party payment interface, which can be in an application or on an external website.
Initially, the proposed language was:
This app does not support the payment system of the app store.

All purchases in this app will be made by the developer "< developer name >" Administration. You will no longer trade with apple. Your stored app store payment methods and related functions, such as subscription management and refund request, will not be available. Apple is not responsible for the privacy or security of transactions with the developer.
Now, it says:
Your payment will be managed by the developer. You will no longer deal with apple.

All purchases in this application will be handled by the service provider selected by the developer "developername". The developer will be responsible for the payment method and related functions, such as subscription and refund. App store features such as your stored app store payment method, subscription management and refund request will not be available.
Users will see different options on the prompt. Previously, they would see a "continue" or "Cancel" button. These have been replaced by a button that says "I understand". If the developer links them from the application (to a third-party payment website), the information users will see will be rewritten in the same way.
According to Apple's new rules, developers do not have to choose between internal payment or external payment links in third-party applications; If they want, they can use both methods at the same time, which was impossible before. They can also display the price of something -- Apple has removed a rule that links to external payments cannot include "the price of items on the website you own or are responsible for.".
The old rule was that if developers wanted to use third-party payment processor services in their applications, they had specific requirements. Before Friday's change, developers must find a processing tool that supports the following.
"Provision and diversity of payment methods (supporting credit cards, debit cards, etc.)"

Value added services such as transaction tax management and processing

Payment security and privacy policy, "exceeding level 1 payment card industry standard"
These rules also specify how reliable the payment processor must be: it must have 99.9% availability and respond to requests within 300 milliseconds. Apple still has some requirements for third-party payment processors, but these requirements seem to be much broader - now it is "meeting the primary payment card industry (PCI) standard for processing credit and debit card data" and "all prices of digital goods and services sold to Dutch users in Euro currency".
Apple also said it had updated the commission structure for third-party payments. The previous rules made it seem that Dutch dating app developers had to pay a 27% Commission for third-party transactions anyway. Although this is 3% lower than Apple's standard 30% discount for in app purchases, the 27% that must be paid will be a significant increase compared with the 15% that developers in the app store small business plan pay, or the 15% that developers pay from their regular subscription revenue after users maintain their subscription for one year.
Now, apple said that when the processor is paid through a third party, it will provide a 3% discount, that is, if the developer originally had to pay 30% of the fee to apple, he will now have to pay 27%, and if he originally had to pay 15%, he will pay a minimum of 12%. Although such a small discount is still a clear message from apple, that is, developers should not bother to find other places (especially considering the extra work involved and the third-party payment system will have its own fees), this change at least means that if small developers choose a third-party payment, they will not pay a higher percentage to the iPhone manufacturer.
ACM did not seem to raise any objection to Apple's commission structure in its previous refutation of Apple's proposal.
In a statement, ACM chairman Martijn snoep said: "we are pleased that Apple has finally made its conditions conform to the competition rules of Europe and the Netherlands. This provides more competition opportunities for application suppliers. Consumers will eventually benefit.".
In a news report on Friday, apple made it clear that it was not particularly pleased with its situation. "Because Apple is committed to constructive engagement with regulators, we have made additional changes at the request of ACM, the company said, but also believes that some changes are" not in the best interests of our users' privacy or data security ". The company also reiterated that it did not agree with the initial order and is appealing.