One of the main features of ipados 16 is the new stage manger. Front desk scheduling is a new multi task processing method. The window size can be flexibly adjusted according to your needs, and multiple windows can be stacked in the same view. You can also connect the iPad pro or iPad air to an external display through "front desk scheduling" to achieve a resolution of up to 6K. IPad display and external display can display multiple apps together, and files and apps can be dragged and dropped back and forth between the two screens.
Access: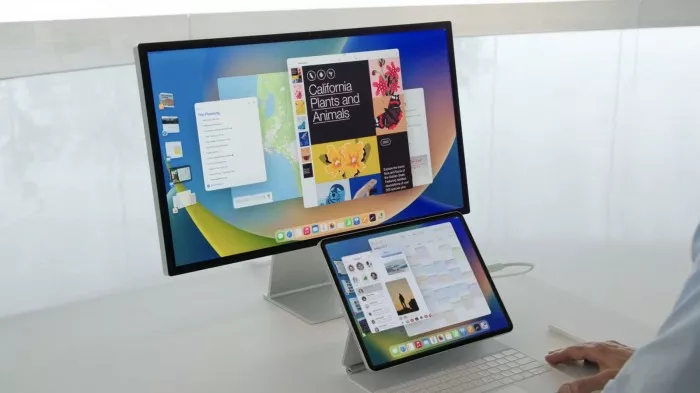 To the disappointment of some users, the front desk scheduling is limited to [ipad] equipped with M1 chip( https://apple.pvxt.net/c/1251234/435400/7639?u=https%3A%2F%2Fwww.apple.com%2Fcn%2Fipad%2F ) Including the latest iPad pro and iPad air. Apple In a statement, it explained why the M1 iPad is only available.
Front desk scheduling is a completely closely coordinated experience, providing a new window management experience. It is surprisingly fast and responsive, allowing users to run up to 8 applications simultaneously on iPad and external display with resolution up to 6K. To provide this experience, you need a lot of memory, ultra fast storage and flexible external display i/o. To meet these, you need an M1 chip.
The M1 iPad Pro is equipped with 16GB ram, while the previous generation iPad Pro has only 6GB ram. At the same time, the M1 iPad Pro is twice as fast as the previous generation.