Zac prince, CEO of blockfi, a cryptocurrency trading and lending platform, announced on twitter on Monday that the company plans to cut 20% of its workforce Prince wrote: "today is a painful day for blockfi, but it is even more painful for those employees who have to leave. We are making every effort to treat all affected colleagues with the sympathy they deserve."
Access: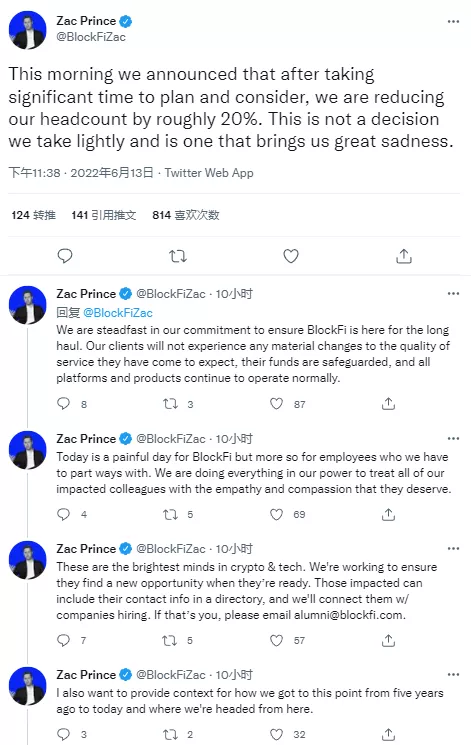 "This morning, we announced that after a lot of planning and consideration, we would cut about 20% of our staff. This was not an easy decision, which brought us great sadness," prince said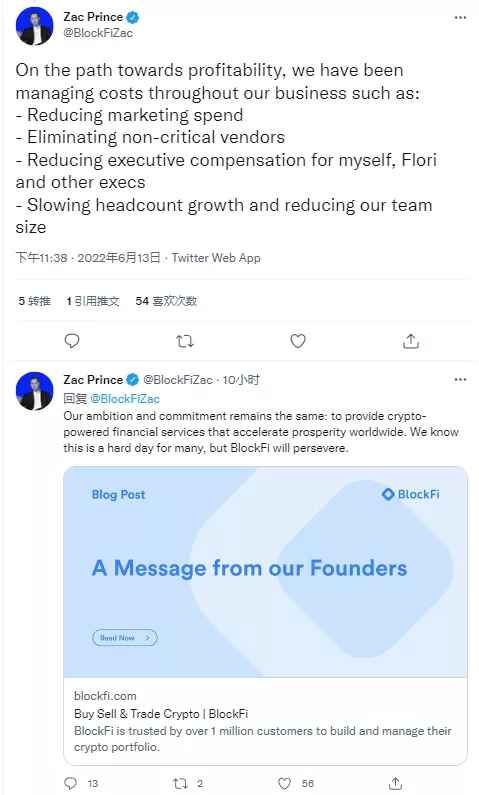 Other cryptocurrency platforms, including Gemini, coinbase and crypto Com recently announced layoffs because of the large-scale market sell-off, resulting in the global cryptocurrency market value plummeted from about $3trillion to less than $1trillion in less than a year.
Prince said, "since the first quarter of 2022, great changes have taken place in the macroeconomic environment, leading to a sharp decline in the stock market and cryptocurrency market. Therefore, our primary goal has always been to achieve profitability, so that we can control our own destiny and cope with the global recession that many people expect."
According to the company's press release, during the historic cryptocurrency boom in the autumn of 2021, the number of blockfi employees increased from 150 to 850.