When Apple launched the new version of Carplay at the WWDC, it was no longer a software upgrade, but a demonstration of the company's most exciting product: electric vehicles This is also in line with Apple's long-standing pattern: before entering a new important category, it often releases some basic products first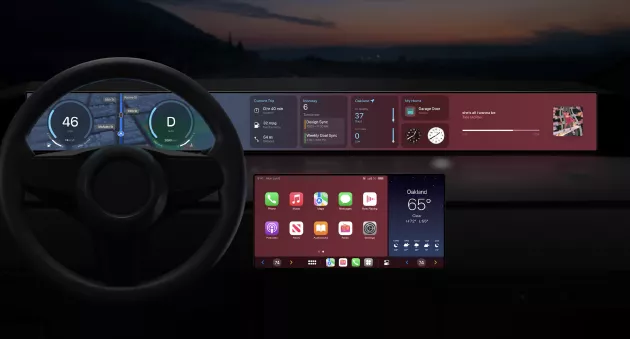 In 2001, Apple launched iTunes. 10 months later, ipod Come out.
In 2014, Apple launched healthkit and health app. In 2015, apple watch came out.
Also in 2014, Apple launched homekit, then released homepod smart speakers, and integrated smart home center technology into ipad And Apple TV.
A similar model has been used in Apple's product line.
So, how long will Apple auto be released Although there has been some personnel turnover in the project recently, industry insiders believe that Apple's automobile project is still advancing
According to the latest news obtained by Bloomberg columnist mark gurman, apple is conducting supply chain negotiations on auto parts and vehicle manufacturing. And Kevin Lynch, the new head of the apple auto project, also recruited his old department from the apple watch department to help him develop cars**
Gulman said that Lynch had recently adjusted the management team of the apple auto project. People familiar with the matter said that they may not be able to meet the deadline set by the previous management.
Gulman said that Apple hired the best design team in the automotive industry to create the appearance of this product, including Duncan Taylor, former interior director of astonmartin, Peter Jolley, former chief concept engineer of astonmartin Steve MacManus, former vice president of exterior and interior decoration of Tesla, and Manfred Harrer, former executive of Porsche.
People familiar with the matter suspect that Apple may not be able to achieve its goal of selling all autonomous vehicle around 2025, but the company still plans to announce this product as early as 2025
Even if there is no automatic driving function, a smart design integrates various iphone The element of Apple cars will still pose a severe challenge to Tesla.