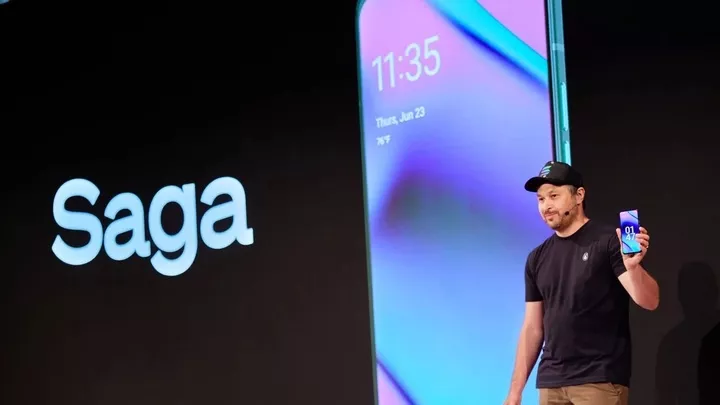 Cryptocurrencies and the Web3 have seen over a decade of growth since the birth of Bitcoin, yet it doesn't seem to have kept up with the growth of the mobile internet over the years. People use their phones to communicate and access information, but they still need to use their computers to complete crypto transactions. So, blockchain networking company Solana 'set its sights' on making cryptocurrencies and Web3 mobile-ready.
Not long ago, Solana announced a partnership with OSOM Privacy to create a flagship Android phone with unique features and functionality - the Solana Saga.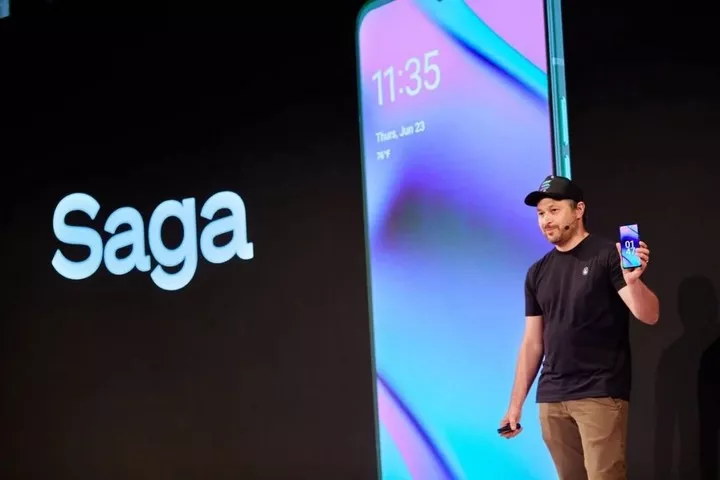 ▲ Image from: Blockbuster
The Saga is actually the OSOM OV1, which was teased by OSOM earlier, and is not much different from the current flagship Androids on the market, with the latest Snapdragon 8 Gen 1 Plus chip from Qualcomm Snapdragon, a 6.67-inch 120Hz OLED display, a 4100 mAh battery with wireless charging, and a 50 MP main camera and 12 MP ultra-wide angle camera, 12 GB + 512 GB of storage. along with a 50 MP primary camera and 12 MP ultra-wide angle camera, 12 GB + 512 GB of storage.
What makes this flagship Android unique is not just its powerful configuration, it will also be tightly integrated with the Solana blockchain, making it easier and more secure for users to be able to trade and manage digital assets like tokens and NFTs in Web3.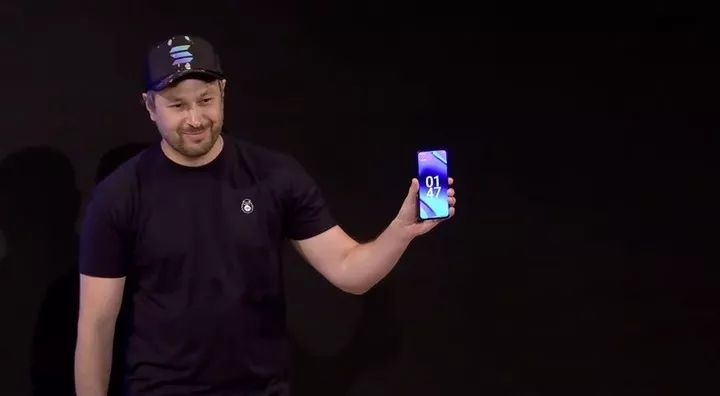 ▲ Image from: Forkast
In addition to its flagship Saga, Solana has also launched the Solana Mobile Stack, an open dApp (short for decentralized app) store that will run on the Saga.Solana's vision is to enable the mass proliferation of crypto-native apps, digital services and digital goods through its new stack, which other Android device makers can also use these stacks.
More than just a dApp store, Solana released Solana Mobile Stack (SMS), a Web3 encryption layer built on mobile phones to give mobile Web3 users a seamless experience.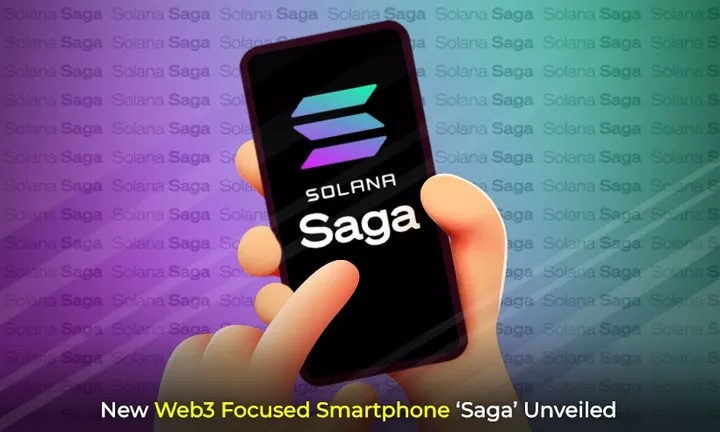 ▲ Image from: Cryptoknowmics
Within the Solana Mobile Stack are seed libraries built into secure hardware, simple platform-wide transaction signatures, hosted solutions, Solana Pay for Android, its decentralized application (dApp) store, and more. It amounts to a new set of libraries for wallets and apps, and also allows developers to create rich mobile experiences on Solana.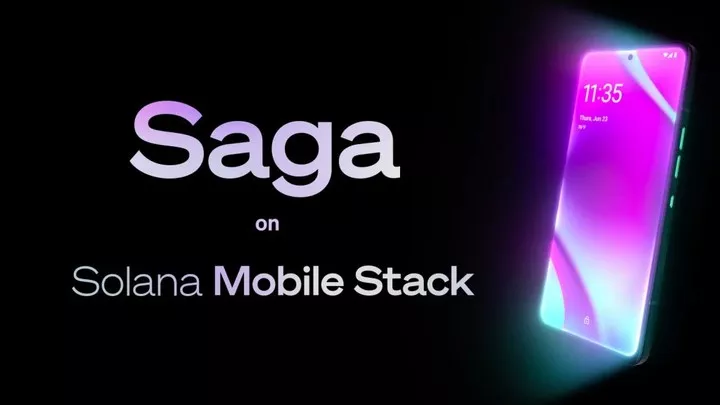 ▲ Image from: Solana
In addition, a number of Web3 industry-related companies, including FTX, NFT marketplace Magic Eden, Solana wallet maker Phantom and cryptocurrency exchange Orca, have signed on to support Saga and Solana's new software efforts, and there's a $10 million developer fund for those building apps in it.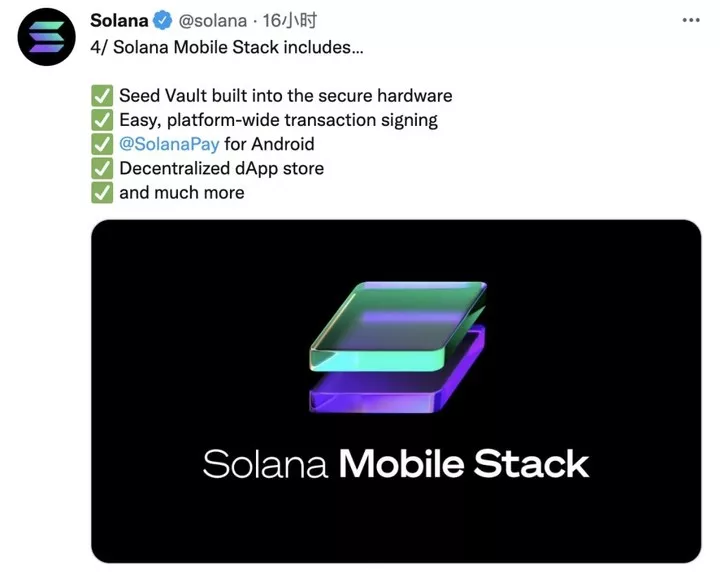 ▲Image from: Twitter
The builders are here and they are of a higher quality than before and they are ready for the next phase of user growth," said Raj Gokal, COO of Solana Labs.
It's worth noting that the Solana Saga phone actually has quite a 'history'. Andy Rubin, who left Google to found Essential in 2015, launched the first and last phone, the Essential Phone PH-1.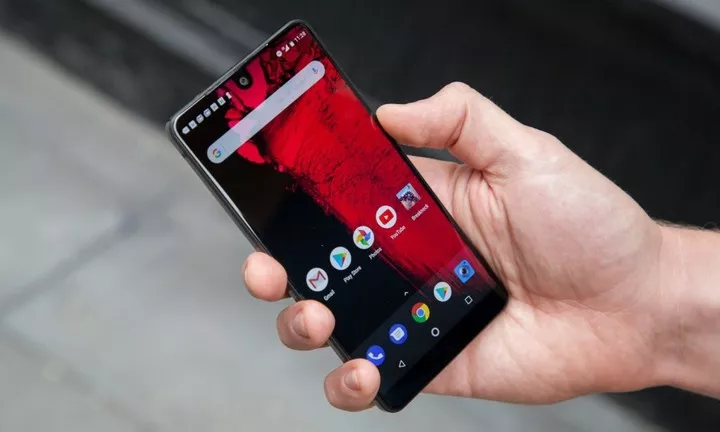 ▲Essential Phone, image from: Tom's Guide
Although the company didn't last after a few years of struggle. But in 2020, Jason Keats, the former head of the Essential Phone development team, started another company, OSOM Privacy.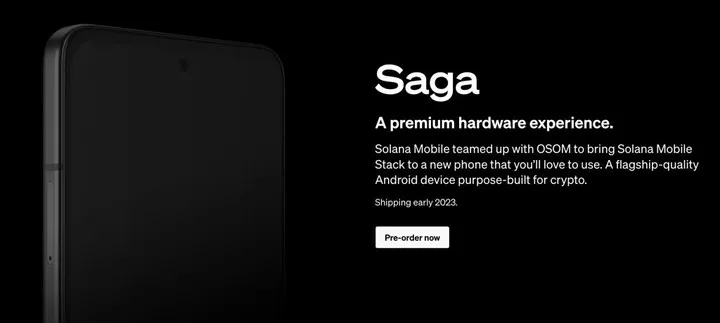 ▲ Image from: Solana
The $1,000 Android flagship is currently available for pre-order for $100 and is scheduled to ship in early 2023. With mobile phones being the smart device that many people can't live without these days, and Web3 being the virtual realm that many people don't know about, I wonder how the combination of the Solana Saga, which has quite a "history", and Web3 will spark.