Even with the easing of anti-vaccination policies, Americans will not be able to achieve freedom of travel.
On May 11, the U.S. Transportation Security Administration predicted that the number of people traveling in the United States this summer will exceed the pre-epidemic levels of 2019 or reach an all-time high.
This is due in large part to a decision last month: on April 18, a federal judge in Florida overturned the requirement to wear masks on airplanes and public transportation, claiming that the CDC had "overstepped its authority" by mandating that people wear masks on public transportation. Since then, airlines and public transport companies such as American Airlines, United Airlines, Alaska Airlines, Delta Air Lines and Uber have responded by saying that they will no longer require passengers to wear masks on public transport with immediate effect.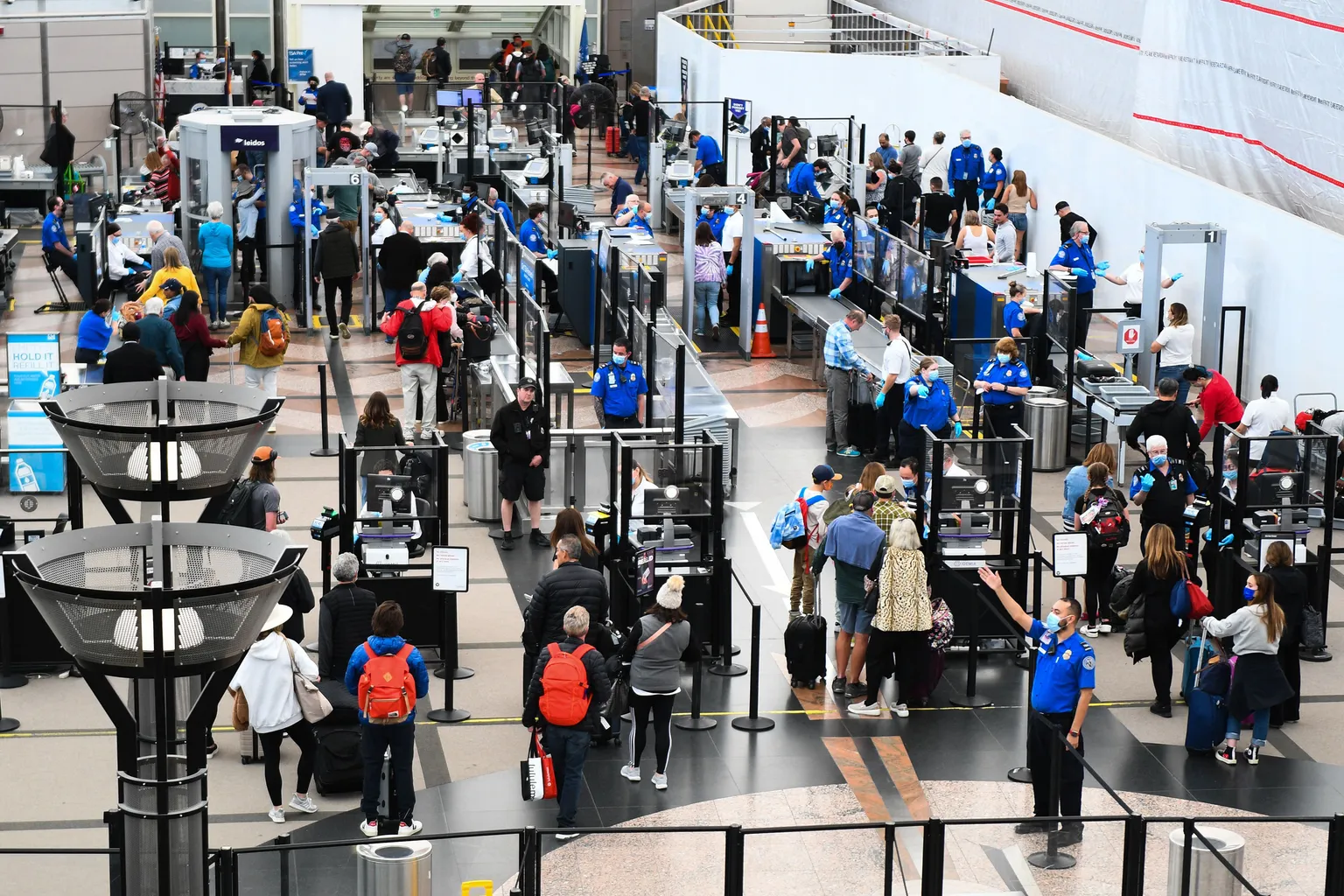 The improvement of the epidemic and the relaxation of the "mask order" directly stimulated the enthusiasm of American residents to participate in travel and sports. Sports events, concerts and other recreational activities were hard to come by, and prices for airfare and hotels skyrocketed.
On the other hand, U.S. fitness chain Planet Fitness reported a 66.9% increase in total revenue to $186.7 million in Q1 2022 compared to the same period a year earlier. Life Time Group, a high-end fitness center, reported a 57.3% increase in total revenue compared to the same period last year, with adjusted EBITDA increasing from -$18.9 million to $40.6 million. In contrast, Peloton, the No. 1 home fitness stock, saw its net loss widen to -$757 million from -$8.6 million in the same period last year, having lost all of the market value that grew during the epidemic.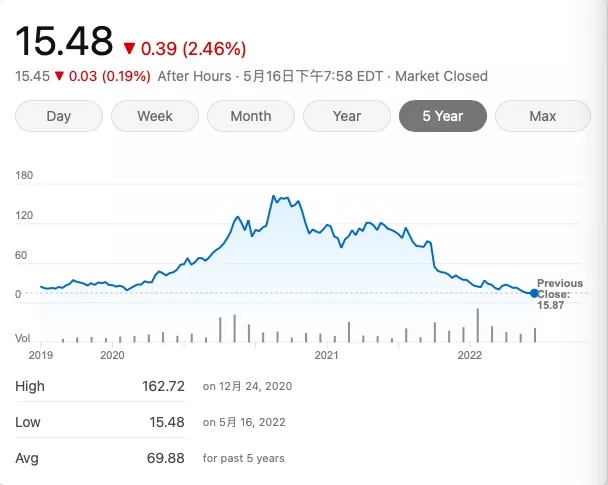 The rebound in the fitness industry and the decline in the market of Peloton, Nifty and other "epidemic concept stocks" can also support the willingness of North American residents to "go out". The arrival of four official holidays, including the Labor Day holiday, will push the willingness of U.S. residents to travel to the climax.
However, this does not mean that Americans can come and go as they please with "revenge spending".
The steep outbreak of the Russian-Ukrainian war has affected the prices of gasoline, food and other commodities, and inflation in the United States has reached an all-time high over the past two months, with the Consumer Price Index (CPI) rising 8.3 percent in April this year, reaching its highest level in nearly 40 years. According to the American Automobile Association (AAA), the national average gasoline price reached a record high of $4.37 per gallon on May 10.
Many Americans are being forced to revise their travel plans: more Americans are placing their travel destinations in the suburbs, and outdoor camping is becoming the second-best option for summer trips.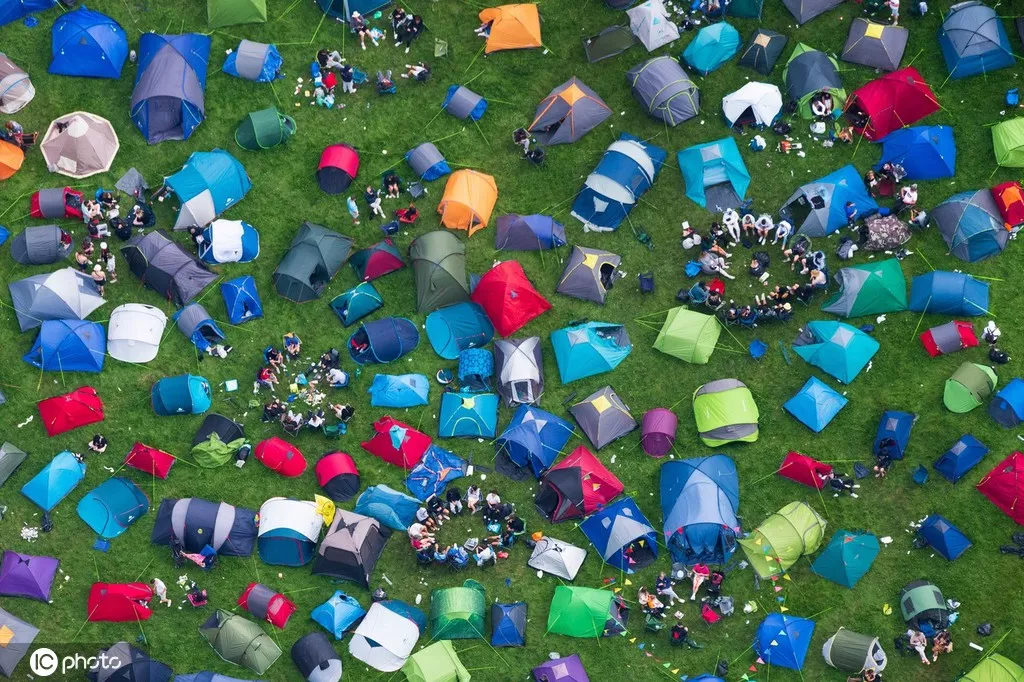 Remote trip prices soar, near country camping passively becomes an option
U.S. residents are forced to camp close to home as a direct result of rising prices for long-distance travel airfare, hotels, vehicles, etc.
The average price of a round-trip ticket within the U.S. is currently $383, up 34 percent from the same period in 2019, according to U.S. travel site HOOPERS. During the peak summer travel season, round-trip airfares are expected to be between $410 and $420. Hotel prices have also gone way up, and are now up 30 percent compared to the same period last year.
The airline, leisure and hotel industries, which determine the cost of long-haul travel, are faced with a sudden rise in demand, creating a mismatch between supply and demand, resulting in high prices for air and alcohol, and such high prices will persist for some time.
During the outbreak, the U.S. airline, leisure and hospitality workforce was caught in a mass unemployment dilemma. The rapid rise in consumer demand, while allowing the current travel industry to raise salaries and aggressively recruit, still leaves the U.S. leisure and hospitality industry with 1.43 million fewer workers as of April 2022 compared to the pre-outbreak period, according to data released by the U.S. Travel Association. The number of workers in the hospitality industry is only now back to 81 percent of what it was in February 2020, and the average salary of those involved has risen 20.1 percent compared to the pre-epidemic period, but there are still 1.67 million jobs to fill.
For sectors such as tourism, which are at higher risk of epidemic exposure and are more affected by the epidemic, the willingness of the former workforce to return to an unstable industry and to bear a greater risk of unemployment remains a central constraint to recruitment in the leisure and hospitality sector in the short term. In particular, with the risk that mutated strains of the new crown epidemic still exist and that the vaccine will not be as effective as expected, the reshaping of the tourism labour market by the epidemic could become a long-term constraint on the supply and demand of tourism products and even commodity prices.
According to HOOPERS, the average price of a hotel stay in summer 2022 is $154 per night, up 36% from the same period in 2021. Regular fuel car rentals are in the $40-$60/day range, and hybrid or electric cars cost about $120/day, up about 20% from January of this year.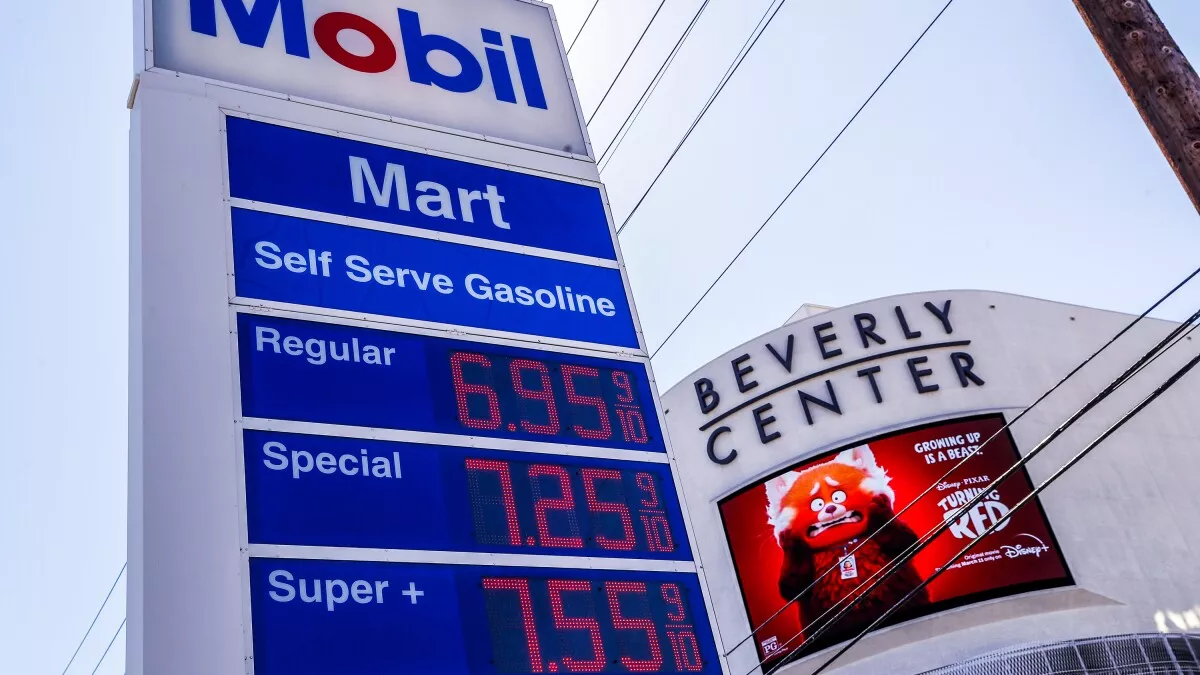 ▲ In early March, the Los Angeles gas prices have broken $7/gallon.
Labor shortages in the airline, leisure and hospitality industries, the fuel impact of the Russian-Ukrainian war, and high inflation all come together to create a situation where airfare, hotel and vehicle prices soar together during the peak travel season - and the American people are limited in their long-distance travel by high prices.
The long-suppressed desire to travel was in desperate need of an outlet, and so it led more Americans to choose camping close to home.
Harvest Hosts, a U.S. camping agency, said that according to a survey they did in May, 53 percent of respondents believe that either driving or flying round trip will limit their travel plans; 64 percent said that free beaches will be among the destinations, while 47 percent said that they will include free national and state parks among their destinations, and free travel destinations became a trend for summer trips; nearly two-thirds of respondents plan to take short trips to visit towns and villages near where they live. More notably, a whopping 51 percent of visitors plan to book camping sites.
Short, more affordable, and more manageable camping close to home has become the summer travel option to take a step back, which is a no-brainer in an inflationary climate. But outdoorsmen are flocking to the area, and cheap campgrounds are starting to get booked up.
Yosemite Park is a famous local tourist destination in California, and the park offers different camping products such as RV campgrounds, day and night campgrounds, and tent-free campgrounds. Prices range from $26 to $150 depending on site conditions. Currently, 75% of Yosemite's summer campgrounds have been rented out, with the no-tent camping area, which is priced at $120 per night, being sold out.
The advantage of no-pitch campgrounds for first-time campers is that they require less equipment and campers can move in with their bags. Although more expensive than a basic campsite by a few dozen dollars, no-pitch campgrounds are significantly more popular with camping newcomers because of their low acquisition cost compared to expenses such as tents and grills. According to a survey by campground search program The Dyrt, more than 8 million people in the U.S. will camp for the first time in 2021, and a whopping 40% of new campers self-identify as people of color, a 68% increase compared to the same period in 2020.
Camping daycare classes are in surge demand for as little as $90 a week
Also forced to camp were students.
ALM Sports, a youth camping business in the U.S., announced on May 3 that it will open summer camps in 30 cities across five states, a 30 percent increase in the number of cities since its founding in 2014, the largest expansion since ALM Sports' launch in 2014. The product is the equivalent of a "camping daycare".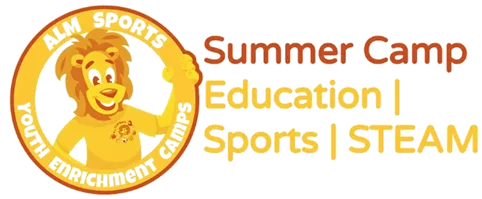 At 7:30 a.m., parents need to drop their students off and meet them at the park campground not far from home, where ALM Sports organizes campers to participate in physical activities such as mountain hikes, sports tournaments, and outdoor swimming according to the schedule. After lunch, students are also required to attend interest classes in math, programming, and art. At 6:30 p.m., parents leave work and go back to the campground to take students home. ALM Sports' program fees cover brunch for campers, and there are professional camping instructors, medical directors and teachers. A camping session lasts 7-8 weeks and covers the student's summer vacation.
In Miami, ALM Sports summer camps are priced at $90/week. Parents can choose to pay for a single week or pay for two months in one go, for a total cost of $720 for two months, less than the price of the latest Apple phone. The free park campgrounds cut the cost of the "camping daycare" space, and the camp's natural attributes, physical education curriculum, and low price make the ALM Sports product a quick hit in the US.
The rapid growth of ALM Sports "camping daycares" in the U.S. undoubtedly reflects the nature of camping: camping in the broader sense may have less to do with trends and sophistication and more to do with a simple price trade-off of pragmatism. If you don't have enough money to spend, it's cheaper to sit on the edge of town with friends and family and have a roadside picnic than to fly to a scenic spot and stay in a hotel for summer camp.
Forced camping, not just for Americans
The camping boom isn't just happening in the U.S. Residents of other countries are also hitting the ground running.
The Canadian Roots and Blues Cultural Arts Festival, a local event located in Salmon Arm, British Columbia, is an annual, three-day event. Since 2005, this local festival has applied to the city for the use of a nearby field as a spectator campground when the festival is held.
On April 28, the festival's executive director presented a request for additional camping sites for the Roots and Blues Cultural Arts Festival at a city planning meeting in Salmon Arm. The executive director said that with five months to go before the event, the festival camping sites were already fully booked by residents, and she began to receive some complaints from audience members because "they couldn't find cheap accommodations."
In addition to North America, the forced camping of residents is also occurring in Europe.
Data released by the Turkish Statistical Institute in early May showed that the country's consumer price index (CPI) rose 69.97 percent in April from a year earlier, the largest year-on-year increase in 20 years again after March.
The Turkish news agency Demirören reported that the Eid holiday saw an 80 percent occupancy rate at Istanbul campgrounds. Locally, camping costs between $3.40 and $13.50 per day, with low prices attracting a large number of Turkish residents. In addition to camping, residents are also embracing another holiday option - camping caravans. With the outbreak of the epidemic, demand for camping caravans has increased," says Göğün Sever, a local camping caravan owner. The trend of renting or buying a caravan peaked after hotel prices soared in the summer."
In Istanbul, camping RVs cost about $945 per week to rent, which is half the cost of a hotel.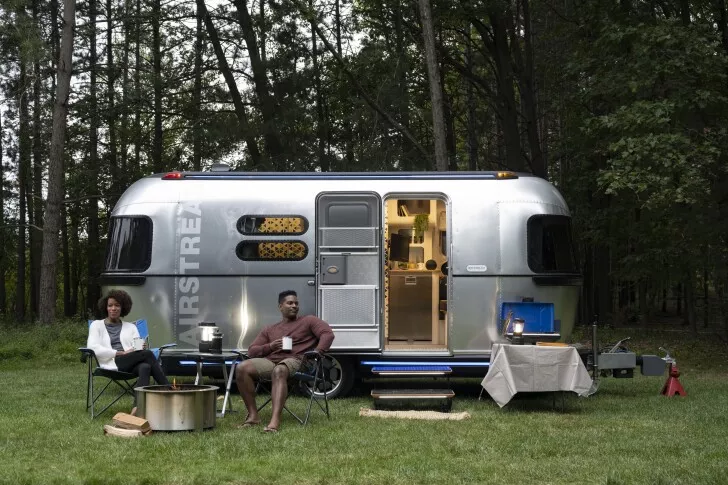 While camping, which includes the fine branch of sophisticated camping (Glamping), is gradually becoming a trend for Generation Z, fuelled by Chinese social media, this time the camping boom in the US, Canada and Turkey has little to do with trends and sophistication. However, in the context of the global economic downturn, even if the epidemic subsides, cheaper and more controlled camping in the broad sense may become the new trend in world tourism.