Wear it like you're not wearing it.
It's a phrase that everyone who loves lululemon yoga pants has enthusiastically said to a friend at least once.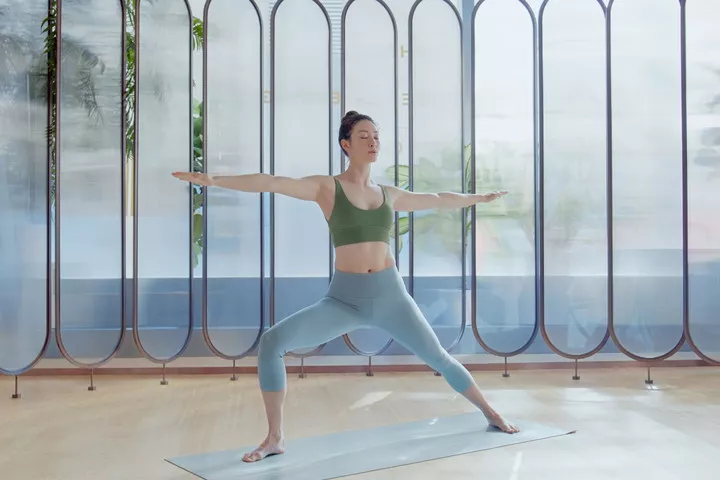 Behind this almost 'nothing' feeling is an organic blend of fabric, cut and detailing.
Now, with the new SenseKnit line, lululemon wants to create another experience of freedom in the running world that borders on 'nothing'.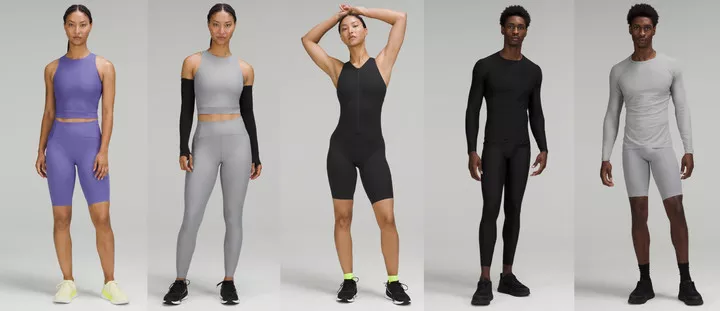 The SenseKnit collection includes running leggings and running sleeves for men and women, women's running tank tops and men's long sleeve t-shirts.
Although pursuing a similar experience, the 'solution formula' is very different.
We applied the movement research data we've accumulated over the past 20 years and adapted our proprietary fabric technology to apply to this collection to create a seamless product solution - allowing the garment to move with the body, not against it.
Chantelle Murnaghan, Vice President of R&D and 'Tactile Science' at lululemon, explains.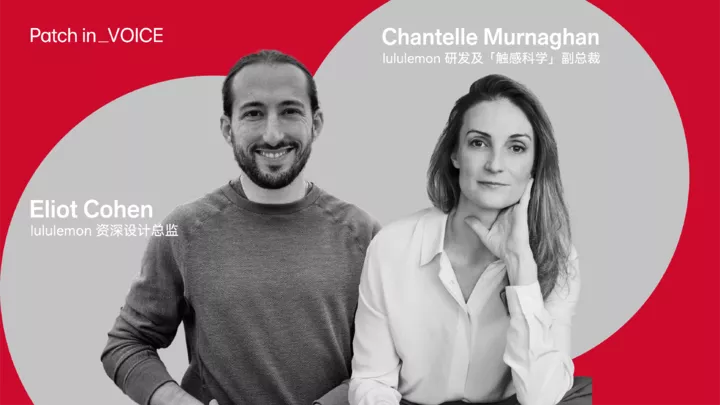 This time, we spoke to Chantelle Murnaghan and lululemon senior design director Eliot Cohen in a written interview to try to understand how the new collection creates the feeling of something that feels like nothing while still providing the performance tights deserve.
Four years in the making, a running 'as if nothing' experience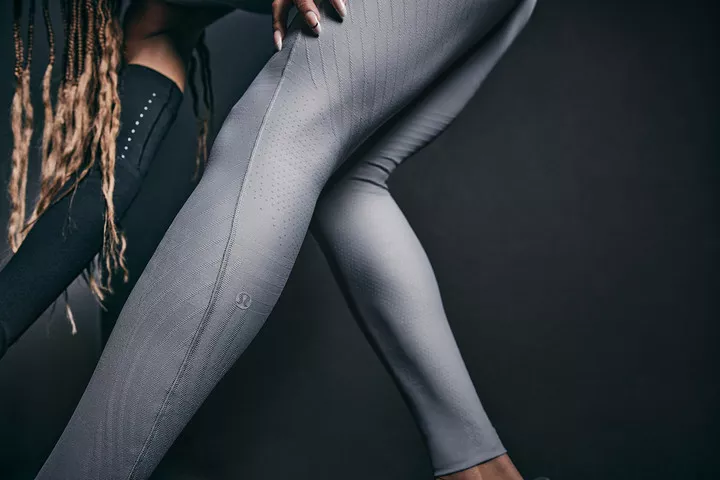 The need for a "nothing" experience does not come out of nowhere.
Cohen told us that during the design process, the team had been thinking over and over about three questions.
What activities do our users attend? What are the unmet needs? And, how do they want to feel?
Murnaghan went on to share that they had learned from the athletes that people wanted to feel as if they were wearing nothing.
They get the best running experience when the gear feels as if it's nothing, and when it comes to function and structure, they think 'less is more.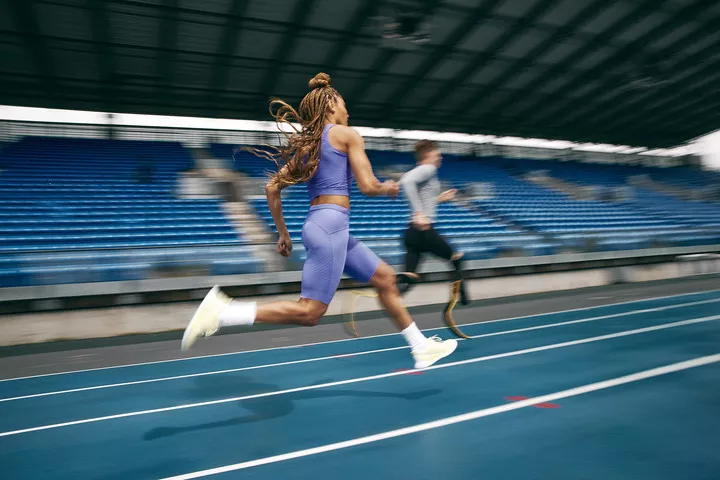 However, there is no shortage of details that need to be completed in order to achieve "less is more".
To use a counter-example, if you wear a cotton t-shirt that you think is comfortable to run in the summer, it doesn't take long to discover all the uncomfortable aspects of the t-shirt.
The cotton absorbs the sweat you shed quickly but doesn't drain it away, so you feel the wet t-shirt all the way through.
Stitches that once looked plain and solid to you can become an annoying hindrance after a long run, and they can rub and hurt.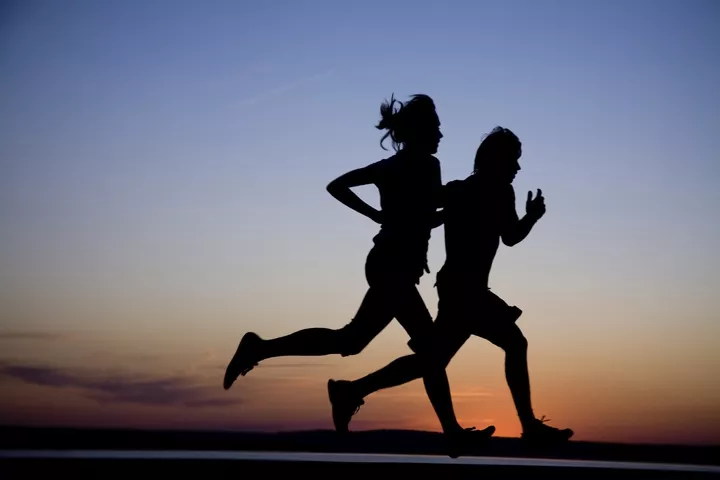 Even with professional running apparel, there are quite a few restrictions.
Research by lululemon found that while users can increase endurance while wearing traditional running tights, they also exert more stamina and feel more heat discomfort.
It also showed lululemon the opportunity to make new products - to be performance and to be uninhibited.
For more than four years, they brought athletes and ambassadors to an in-house testing site to re-examine the body in motion, and finally decided to attack three areas: pressure distribution, motion analysis, and perceptual feedback.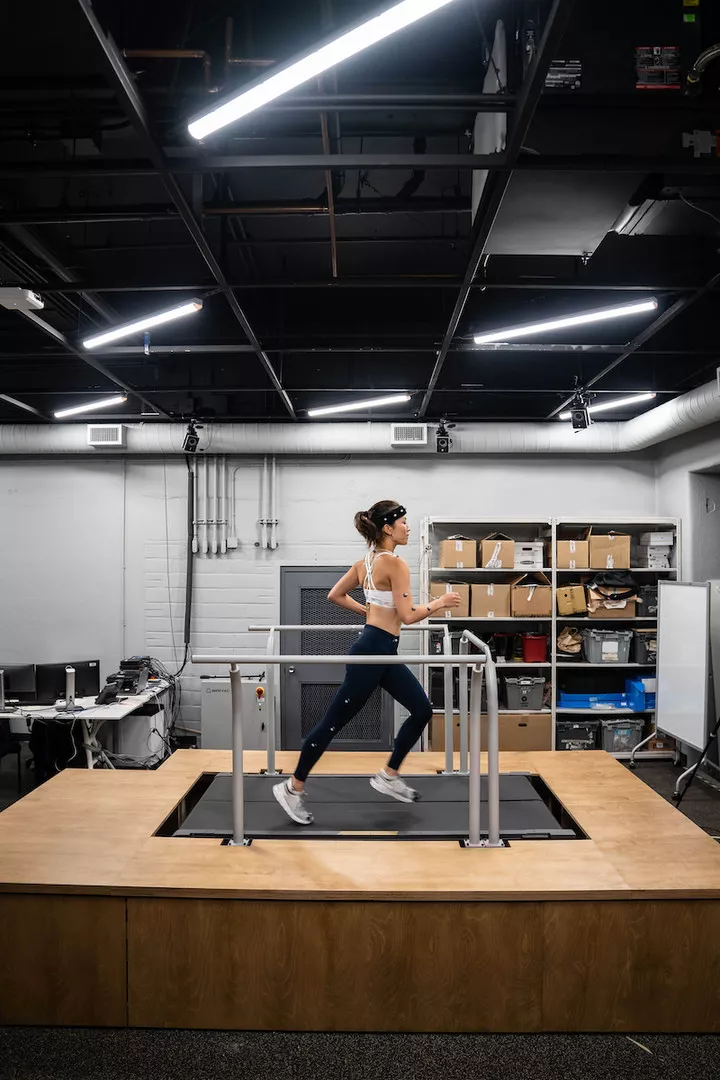 Each product in the collection features our proprietary SenseKnit fabric technology, which provides protection and support for key body muscle groups, reduces constriction at the joints and improves breathability in high sweat areas.
Cohen introduced.
The SenseKnit fabric technology he mentions is a new boon for the team. It's also very intuitive 👇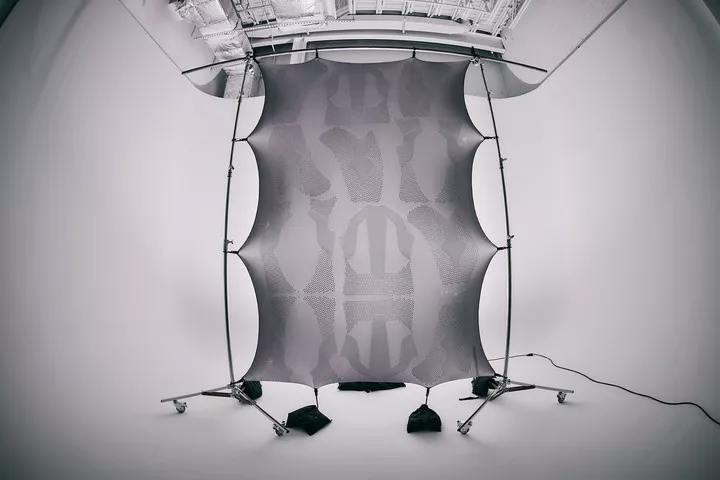 On the same sheet of fabric, SenseKnit technology allows the design team to position the weave to create fabrics with different functions.
In other words, "positioning support" for the areas that need support, "multiple ventilation" for the sweaty areas, and "freedom of movement" for the areas that need non-sensory stretching.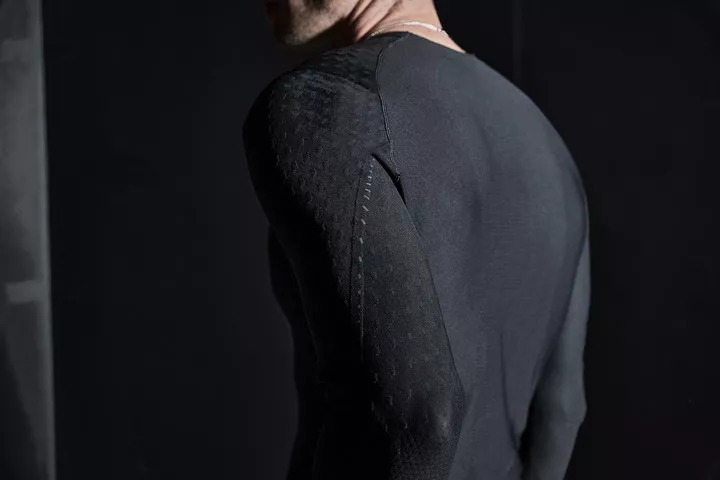 Because of this, SenseKnit technology also reduces the use of stitching and discomfort during long runs.
And, according to Cohen, the 'multi-breathable' fabric, created by a special weave process, also allows for control in high sweat areas of the body over time as the run progresses.
Finally, Cohen also gave us a few thoughtful little details about the collection.
The SenseKnit running leggings also feature a new waistband construction with a continuous drawstring for an adjustable fit, a zipperless design, and foldover envelope pockets for secure gear storage.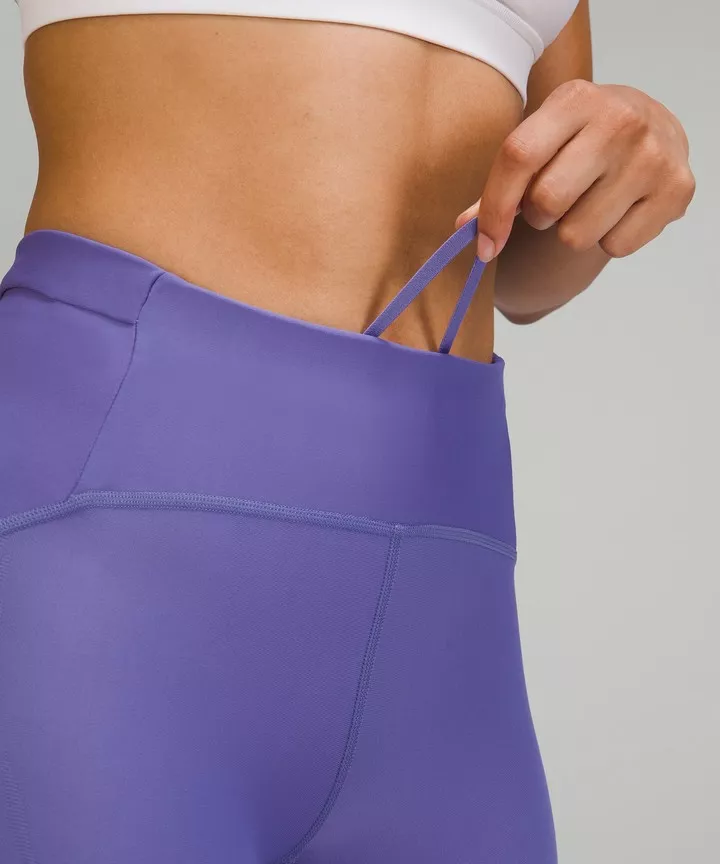 The fabric is treated with No-Stink Zinc to reduce odor, while new reflective detailing maintains visibility in low-light conditions.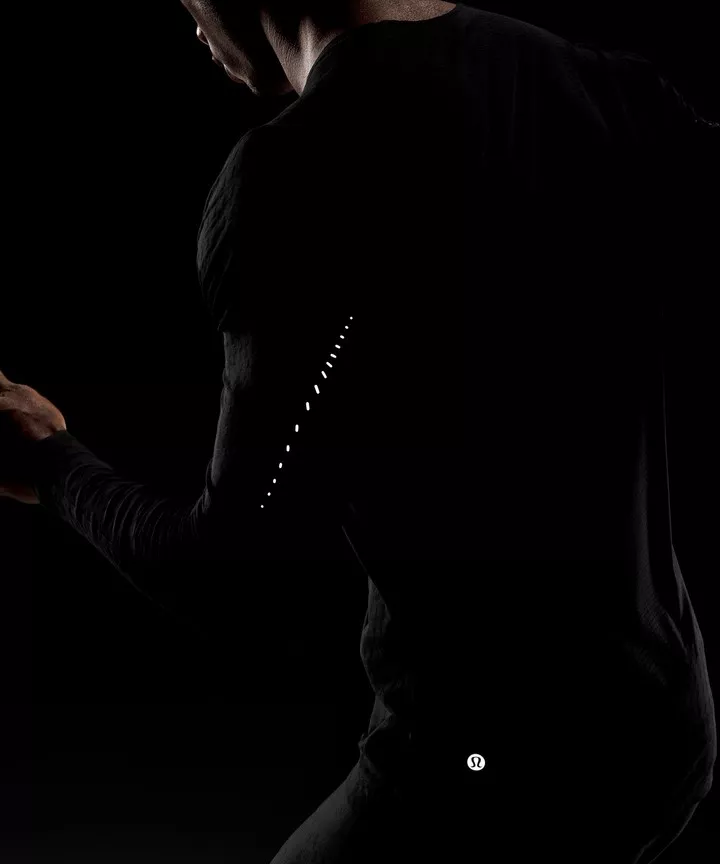 In addition, the shorts have a grippy leg design that is less likely to shift and removes excess stitching while controlling placement.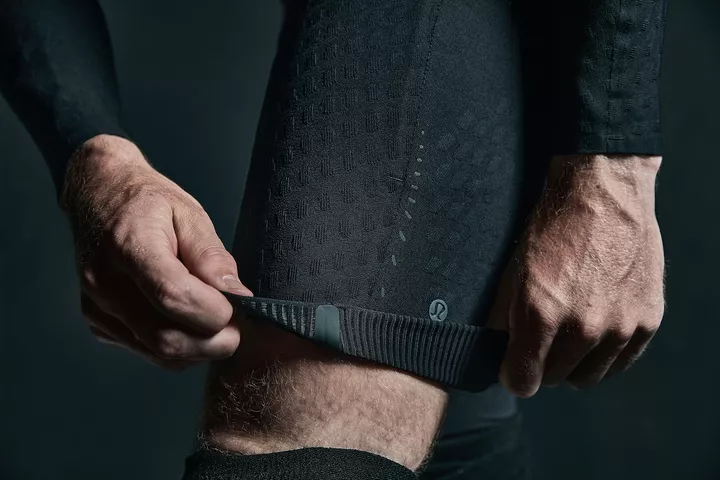 lululemon's "crossover story" is always a bit "unusual"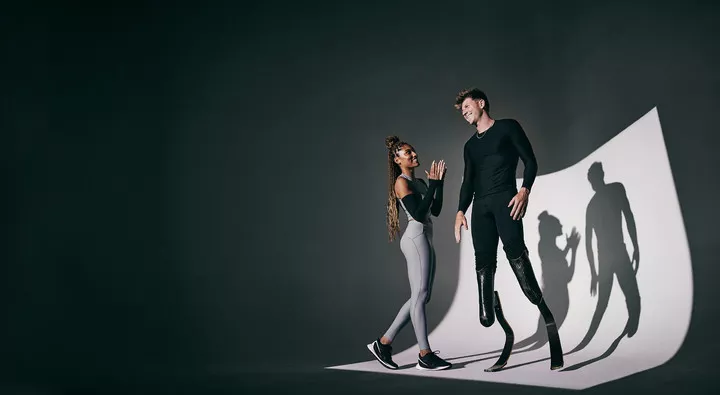 As we all know, lululemon started by making the best yoga pants in its niche, but in recent years the brand has also long expanded its category to 'cross over' into running, training and swimming.
In addition to the fact that the products are designed around the core of "tactile science" no matter what field they enter, lululemon always finds its own "crossover narrative" in new fields.
The Blissfeel, a high-profile running shoe launched earlier this year, is best characterized by the fact that it is designed for women only, and that the emphasis is on "designed for women from the ground up.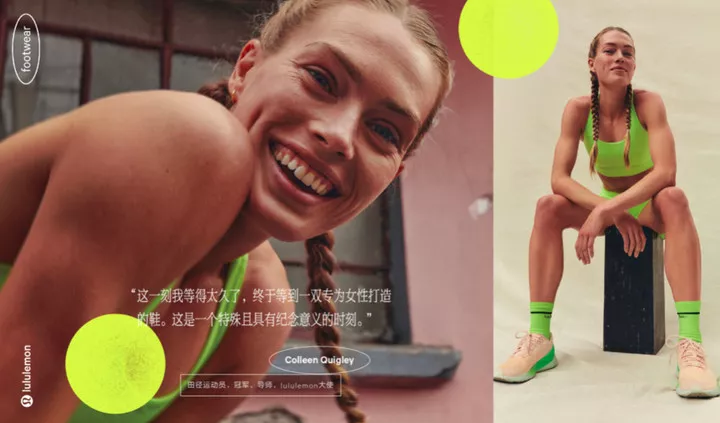 This is naturally more appealing to the brand's existing loyal users, who are mainly women.
This time the SenseKnit ambassadors are long jumper Tara Davis and Paralympic sprinter Hunter Woodhall.
In addition to their accomplishments in their respective sports, the two are a much-loved young couple in American athletics.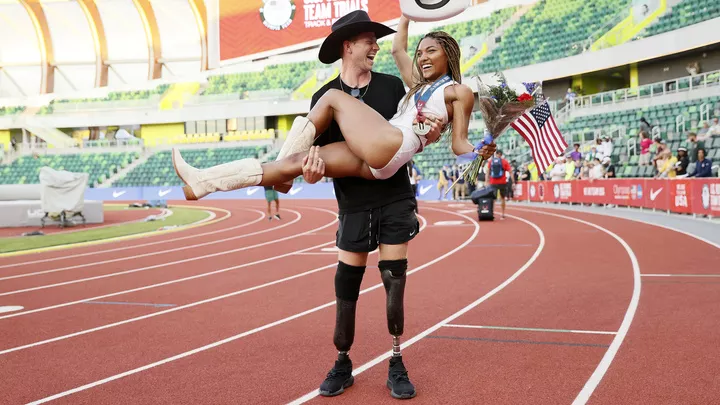 On YouTube, their channel has more than 420,000 subscribers and the pair have more than 300,000 followers each on Instagram.
Outside of their sweet routine, the two also have honest and open discussions about the difficulties in their personal lives, whether it's about mental health or physical.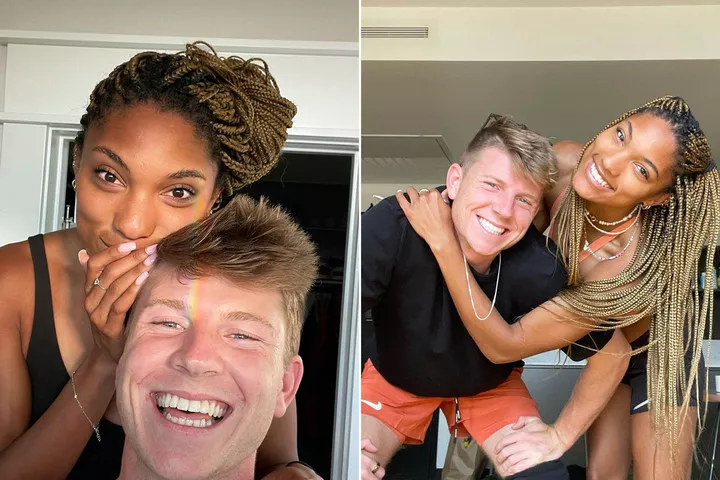 Here's how lululemon introduced its two new ambassadors.
Tara Davis and Hunter Woodhall are not only world-class athletes, but also partners in the fight together on and off the field. As the newest lululemon ambassadors, they are committed to being role models for mental health and equal rights. They believe that running is not only about competition, but can be a powerful force to inspire people and uplift communities.
As a 'newcomer' to the established market of running gear, lululemon's product positioning and choice of ambassadors shows the brand's consideration of creating a difference.
The same can be seen in the menswear segment.
Last October, lululemon signed Jordan Clarkson, known as "the best-dressed NBA player".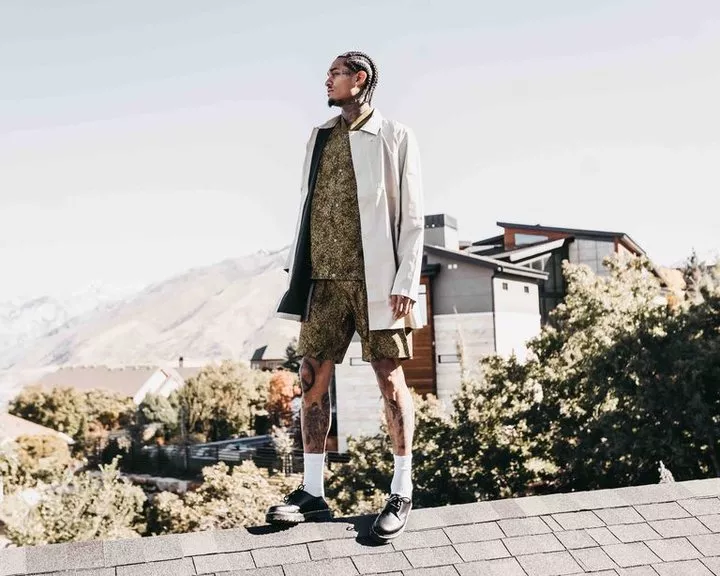 Clarkson also said he will continue to "build on his love of dressing and work with lululemon to research and test new fabrics and designs."
lululemon, while always emphasizing fabric technology and performance, always comes back to personal 'comfort' at the end of the day.
Even as the series continues to expand into more sports categories, the story always returns in the end to the emotional meaning that sports hold beyond 'competition'.
Its new offering may not be the most hardcore.
But they are always a reminder of the sheer pleasure that yoga pants brought in the beginning.
This is probably the reason why lululemon's new products will always impress their fans.