The first Porsche sports car in the U.S. market was sold by the importer Max Hoffman in 1950. After the Porsche 356 sold well in the U.S. market for several years, he contacted Porsche and hoped to develop a more affordable car for the U.S. market The resulting work is the 1953 356 American roadster, a compact convertible with a more powerful engine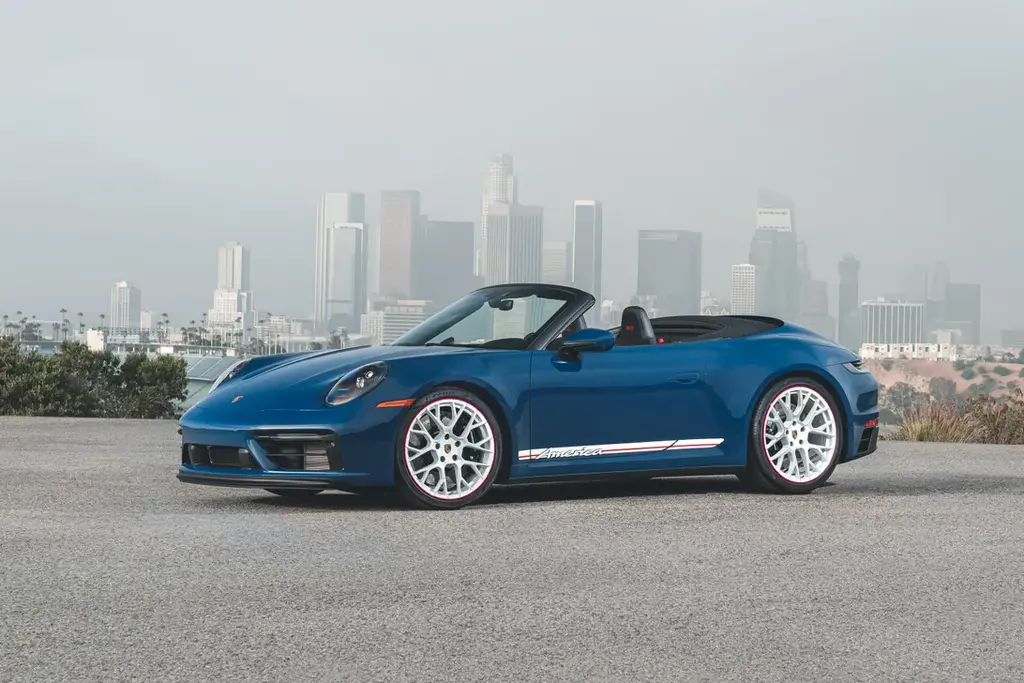 Although only 16 cars were built, the sports car influenced the development of the 356 speedster and inspired the special edition later limited to the United States in the following decades. Now, to celebrate the 70th anniversary of the birth of 356 America, Porsche has launched a new special edition of the 911 based on the 992, called the Carrera GTS cabriolet America.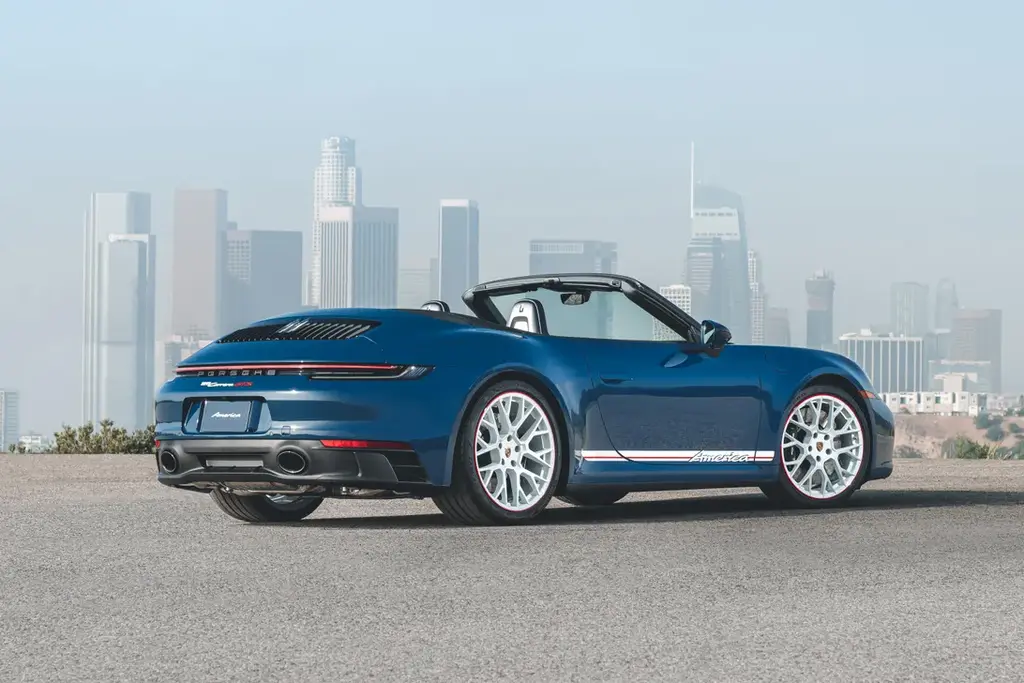 This new America Special Edition was developed by Porsche exclusive manufaktur and painted in sky blue on the outside. It was inspired by the 356 America roadster in 1953.
Azure blue cannot be obtained through the paint to sample program, and the satin black windshield frame of America Special Edition will not be provided to other Porsche customers. There are cool "America" stripes in white and guard red on the car body, and the badges at the back are also white and red. This America Special Edition also features Porsche's first tri color wheel hub. The RS Spyder wheel hub design has white inner spokes, silver outer finish and guards red stripes around the rim.
This color scheme has also been brought to the car interior. Unfortunately, America special edition only has black leather, but the door panels, instrument panels and handrails are double stitched by guards red and pebble grey. The leather of the armrest is also embossed with the word "America", and the luminous sill plate shows the age of 356 America, new cars and 964 America roadster in 1992.
The $7510 extended interior kit adds more stitching to the floor mats, steering wheel, shift boots and car seats, and the headrests receive the guards red 911 logo. The shift lever also uses the guards red gear pattern, and the steering wheel has the guards red mark at the 12o'clock position. Porsche also painted the keys sky blue and came with a small leather bag with matching stitching and American embossing.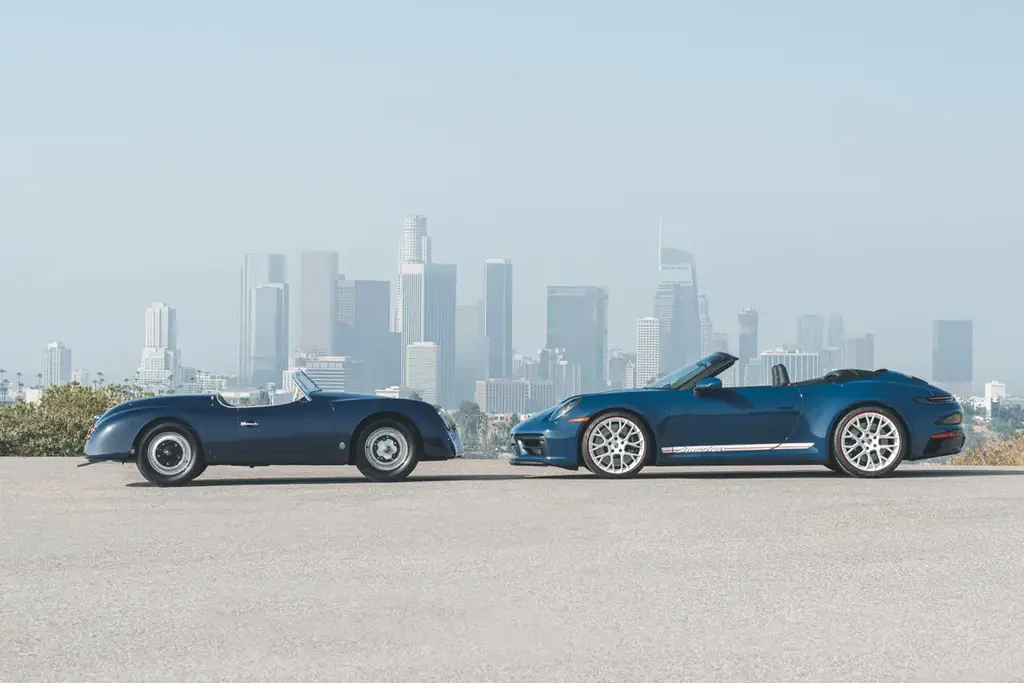 Mechanically, the new America is the same as the standard Carrera GTS convertible and has the same additional cost performance options, such as rear axle steering and carbon ceramic brakes. Porsche's seven speed manual transmission is the only transmission option, while America special edition only offers rear wheel drive. America Special Edition will only build 115, of which 100 will be shipped to the United States and the other 15 to Canada. The starting price, including the destination, is $186370, which is $35520 more than the ordinary GTS drop.