When Writing The Member Article "Introduction Guide To Fine Coffee", In Order To Control The Length, Many Contents Were Unfortunately Not Discussed. That's Why I Have A New Series Of Ideas. I Call This Series Coffee Map.
In Fact, I Have This Idea Since I Started Baking Coffee Beans In Recent Years. After Reading The Naming Method Of The Place Of Origin In The Bean List Given By The Raw Bean Merchant, It's Really Dazzling (messy). It's A Little Confused For Me, Let Alone Ordinary Consumers. So I Think There Should Be Such A Series To Sort Out The Main Production Areas And Naming Methods Of Major Coffee Producing Areas, Keep Up With The Times And Don't Be Dazzled By The Messy Names.
This First Article Starts With Ethiopia, The Origin Of Coffee, Which Is Known As The Coffee Gene Bank.
Origin
--
In The 6th Century, A Shepherd Named Kadi Went To The New Grassland To Graze In Kaffa On The Ethiopian Plateau In Africa. He Suddenly Found That The Sheep Were Jumping And Excited. He Couldn't Sleep Even At Night, So He Ran To The Abbey Of Abyssinia For Help. After The Investigation Of The Abbot And Friars, It Was Found That The Goat Was Particularly Excited Because It Ate The Red Fruit On The Bushes; So He Picked It Back, Boiled It Into Soup And Drank It. Sure Enough, He Couldn't Sleep All Night. So The Dean Assigned The Soup To The Monks Who Dozed Off In The Evening Worship. The Effect Was Excellent, And The Refreshing Medicine Spread.
The Above Paragraph Can Be Heard As A "paragraph". However, The Recorded History Of Coffee In Ethiopia Can Be Traced Back To The 4TH-5TH Century. At That Time, Due To The Inter Ethnic War, Coffee Spread To Yemen On The Arabian Peninsula With People's War And Migration. Later, With The Rise Of The Ottoman Empire And The Spread Of Islam, There Began To Be Coffee Shops And The Coffee Shop Culture Gradually Formed In Europe. Then, Coffee Began To Be Planted In Central America And India In Asia, Indonesia Began Large-scale Commercial Cultivation Of Coffee. It Took Hundreds Of Years To Develop Into The Third Wave Of High-quality Coffee.
Basic Information
---
The Federal Democratic Republic Of Ethiopia, Commonly Known As Ethiopia, Is The Most Populous Landlocked Country In The World And The Second Most Populous African Country (after Nigeria). Ethiopia Has A Land Area Of 1.1 Million Square Kilometers, Two-thirds Of Which Is The Ethiopian Plateau, Generally 2500 ~ 3000 Meters Above Sea Level, With The Highest Average Terrain Among African Countries; The South-east Belongs To The Somali Highlands; The East African Rift Valley Runs Through The Central Part Of The Whole Territory; Deserts And Semi Deserts Account For 28 Per Cent Of The Territory. The Climate Is Dominated By Tropical Grassland Climate And Subtropical Forest Climate, As Well As Mountainous And Tropical Desert Climate. The Annual Precipitation Decreases From 1500 Mm In The Western Plateau To 500 Mm In The Northeast And Southeast.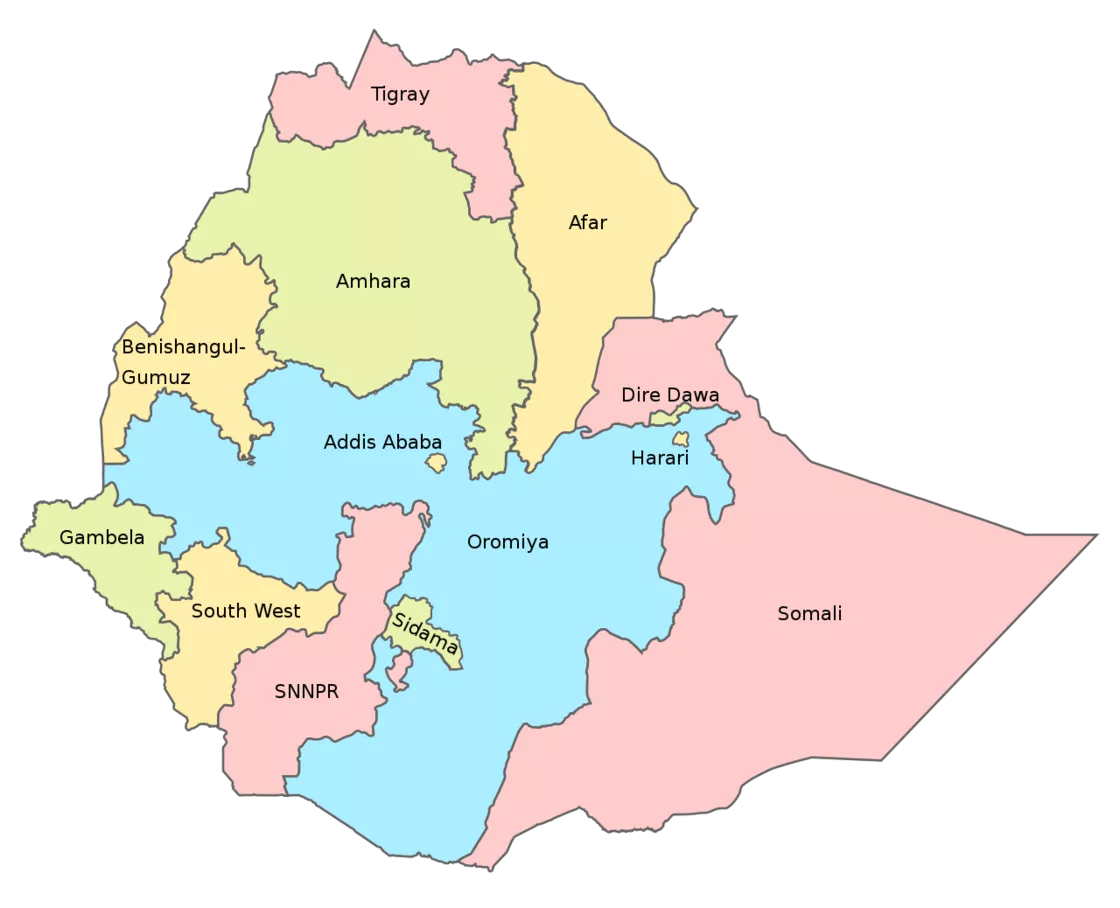 Ethiopia Is The Birthplace Of Arabica Coffee Tree, Which Is Now Planted In Many Parts Of The World; Ethiopia Itself Accounts For About 4% Of The Global Coffee Market. Coffee Is Important To Ethiopia's Economy; About 60% Of Foreign Exchange Income Comes From Coffee. In 2018, About 20% Of The Country's Population (about 20 Million People) Participated In All Links Of Coffee Production.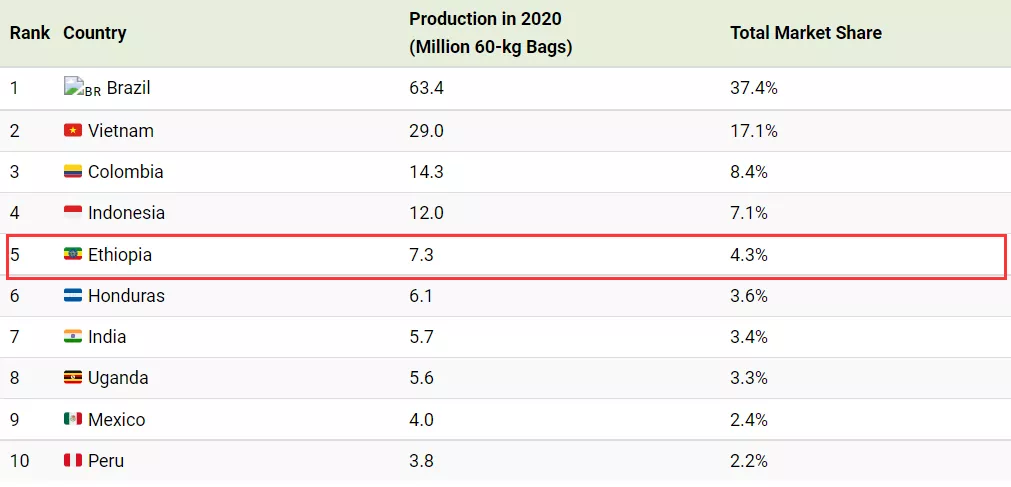 Source: The World's Top Coffee Producing Countries Produced 7.3 Million Bags (60kg / Bag) Of Coffee In 2020, Accounting For 4.3% Of The Global Output. However, The Coffee Beans That Are Really Used For Export Account For Only About 60% Of The Total Output, And The Rest Are Used In Various Forms Of Ceremonies. For Example, At Weddings, People Will Make Coffee Beans And Coffee Pulp, Coffee And Honey, As Well As Various Herbs To Dispel Bad Luck. It Can Be Seen That Coffee Is Also An Inseparable Part Of Local People's Life.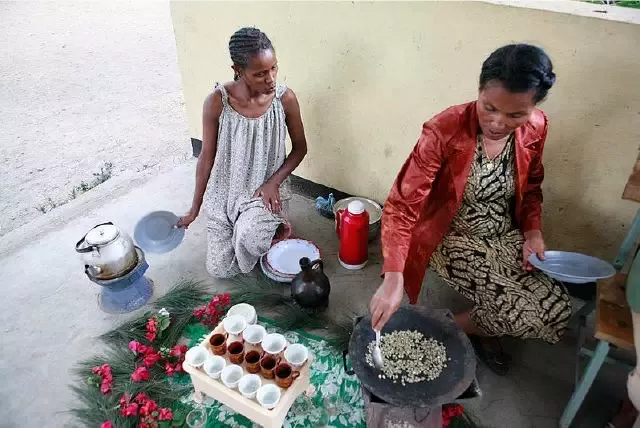 When Locals Make Coffee, They Fry Beans First, And Then Grind And Boil Them Directly.
Administrative Division
---
*Ethiopia Is Divided Into 9 Regions / States According To Ethnic Groups, Except For The Two Autonomous Cities Of Addis Ababa And Dire Dawa. Some States With Large Population Are Divided Into Several Zones , Under Which There Are Towns And Villages *. The Capital Of The State Is City, And The Capital Of The District Is Town.
On June 18, 2020, Sidama District, A Famous Coffee Producing Area, Became Independent From Snnpr And Became Sidama Region.
Level Name State
Afar, Amhara, Benishangul Gumuz, Gambela, Harari, Oromia, Somalia, Snnpr, Tigray, Sidama Region, South West) Autonomous City**
The Administrative Division Of Dirirdhaba, The Capital City Of Addis Ababa ( Addis Ab ä Ba ) In Ethiopia Can Be Said To Be Very "characteristic", But The Division Of Coffee Producing Areas Is More Chaotic, So The Following Contents Are The Results Of Multi-party Comparison Based On Data, So I Can Make The Situation Of Ethiopian Producing Areas As Clear As Possible.
Coffee Producing Area
---
Among So Many States And Municipalities In Ethiopia, The Main Coffee Producing Areas Are:
-Sidama Region
-Oromia Region
-Southern Ethnic States | Snnpr
-Gambela Region
-Harari Region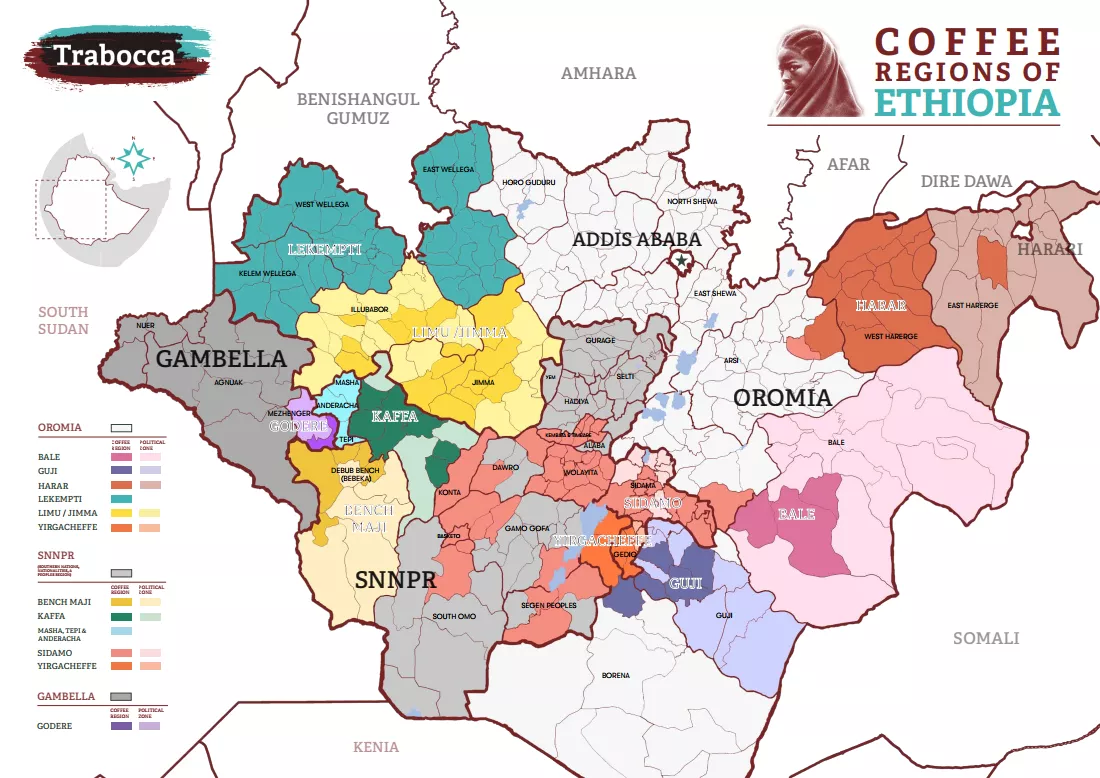 According To The Map Of Producing Areas In Ethiopia Drawn By Trabocca, Coffee Planting In Ethiopia Is Mainly In The West And South, And Small-scale Peasant Families Account For 90% Of The Total Planting. Nearly 1.2 Million Small-scale Peasant Families Live On Coffee Planting, With A Planting Area Of No Less Than 4 Hectares Per Household, An Average Planting Altitude Of 1000-2300 Meters, And A Planting Density Of 1000-1800 Coffee Trees Per Hectare.
Ethiopia Has A Unique Coffee Ecosystem And Production System, Which Can Be Divided Into Four Types:
- Forest Coffee (10%): Coffee Naturally Grows In The Primeval Forests Of Southwest And Southeast Ethiopia. Without Any Manual Care, Farmers' Association Will Pick Regularly.
- Semi Forest Coffee (35%): Semi Forest Coffee Is To Add Human Intervention On The Basis Of Forest Coffee. For Example, Weed Pruning And Tidying Up The Surrounding Shrubs Are Used To Adjust Light And Shade. Western Ethiopia Is The Main Source Of Forest And Semi Forest Coffee.
- Garden Coffee (50%): Coffee Trees Are Planted Around Farmers' Living Areas, And Most Of Them Are Coffee Planted By Farmers Themselves. This Kind Of Planting Efficiency Is Higher Than The Above Two Coffee Production Efficiency. Sidamo And Yegaxuefei Are The Main Production Areas Of Pastoral Coffee.
- Plantation Coffee (5%): Large Private Growers With Perfect Facilities, Scientific Management Methods And Coffee Processing Capacity.
Boutique Coffee Producing Area
---
In Fact, There Are Many Coffee Producing Areas In Ethiopia, But In Terms Of High-quality Coffee Producing Areas, The Main High-quality Coffee Producing Areas Are Divided Into Four:
Yirgacheffe
Yegaxuefei Is 1800 ~ 2000 Meters Above Sea Level. It Is Attached To The Sidamo Production Area. Because Of Its Unique Flavor, It Is Separated Separately. In Addition To The Small Town Of Yegachefi, It Also Includes Three By-product Areas Around Wenago, Kochere, Gelena And Abaya.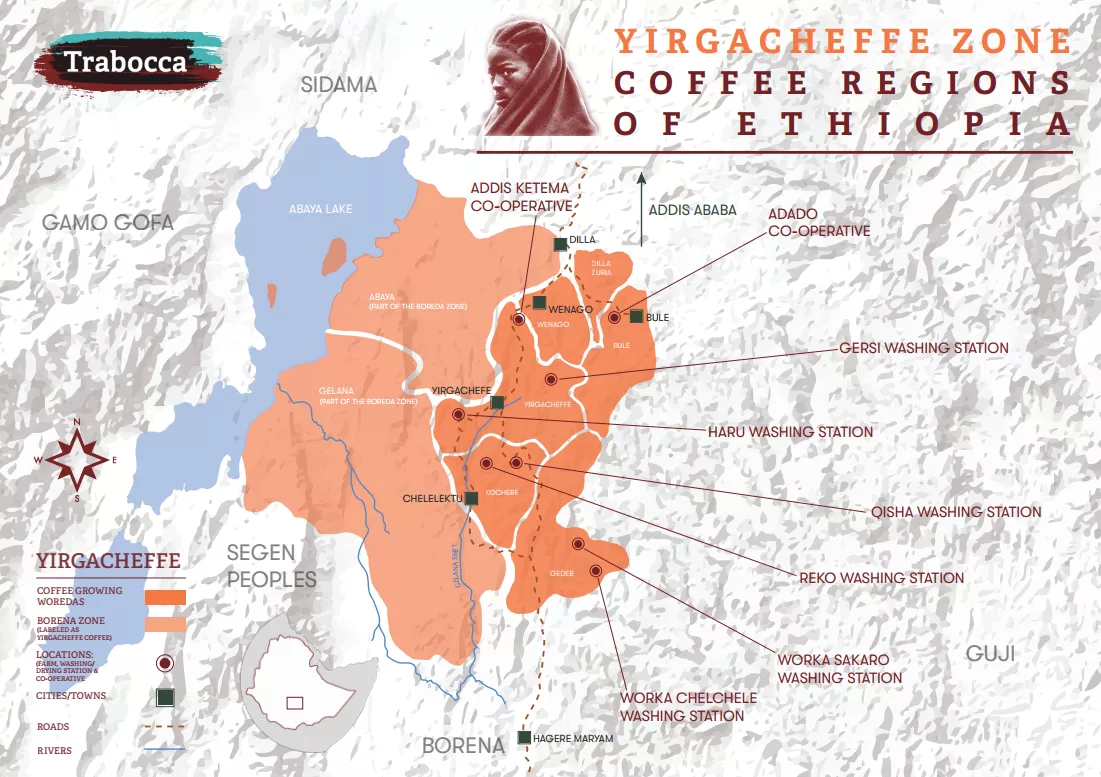 The Map Of Yegaxuefei Producing Area Drawn By Trabocca Company. The Coffee Produced By Five Other Towns In Gedeo Zone And Two Towns In Oromia State Are Classified As "yegaxuefei Coffee", Including:
-Gedeb Woreda
-Kochere Woreda: The Washed And Sun Dried Beans In This Town Are Very Classic, And The Quality Is Always Good
-Wenago Woreda
-Bule Woreda
-Dilla Zuria Woreda
-Gelana Woreda: It Should Be 2021 Before It Gradually Appears In The Bean List Of Raw Bean Merchants. There Is A Rose Summer Seed In The Sun, But On The Whole, It Is Flat, Not As Good As High-quality Native Species Or Digital Species.
-Abaya Woreda
The Flavor Of Yegaxuefei Is Generally Rich In Jasmine, Lemon, Peach, Almond And Tea. Friends Who Like Aroma, Elegant And Sour Fruit Will Love It Very Much. I Just Drank A Cup Of Yegacheffe, Which Was Attracted By Its Charming Aroma And Acidity.
I Think Many Friends Know That Boutique Coffee Also Starts From Yegaxuefei, Right?
Sidamo
The Altitude Of Siddharma Is 1500 ~ 2200 Meters, And Nearly 60% Of It Is Washed. Full Alcohol Thickness, Bright Acid, Obvious Floral And Citrus Tonality. At Present, The Most Popular Coffee Bean In Sidamo Is Huakui. After Appearing In Toh Of Ethiopia Raw Bean Competition In 2017, It Became A Blockbuster And Iterated Until 5.0 In 2021; The Latest Production Season 6.0 Is Coming, And Interested Friends Can Start To Pay Attention.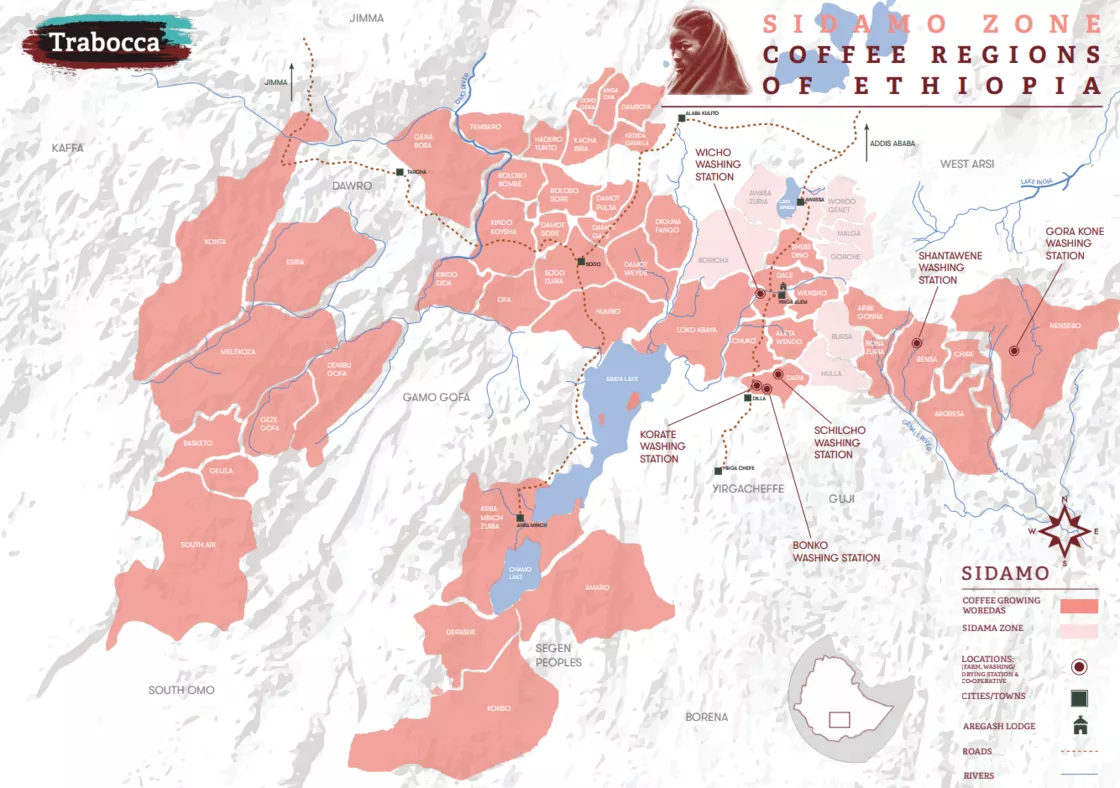 The Map Of Sidamo Production Area Drawn By Trabocca Comes From Hambella, A Sub Production Area Under Guji Production Area. Like Yegaxuefei, Guji Production Area Originally Belonged To Sidamo And Later Became Independent Due To The Prominent Flavor Of The Production Area. However, When It Comes To Guji, It Is Generally Defaulted As Sidamo Production Area.
Limu
Lim Is 1100 ~ 1900 Meters Above Sea Level, With Less Output. The High-quality Beans Are Called Limmu, Mainly Including Limmu Sun Exposure, Water Washing G1, Water Washing G2 And Sun Exposure G3.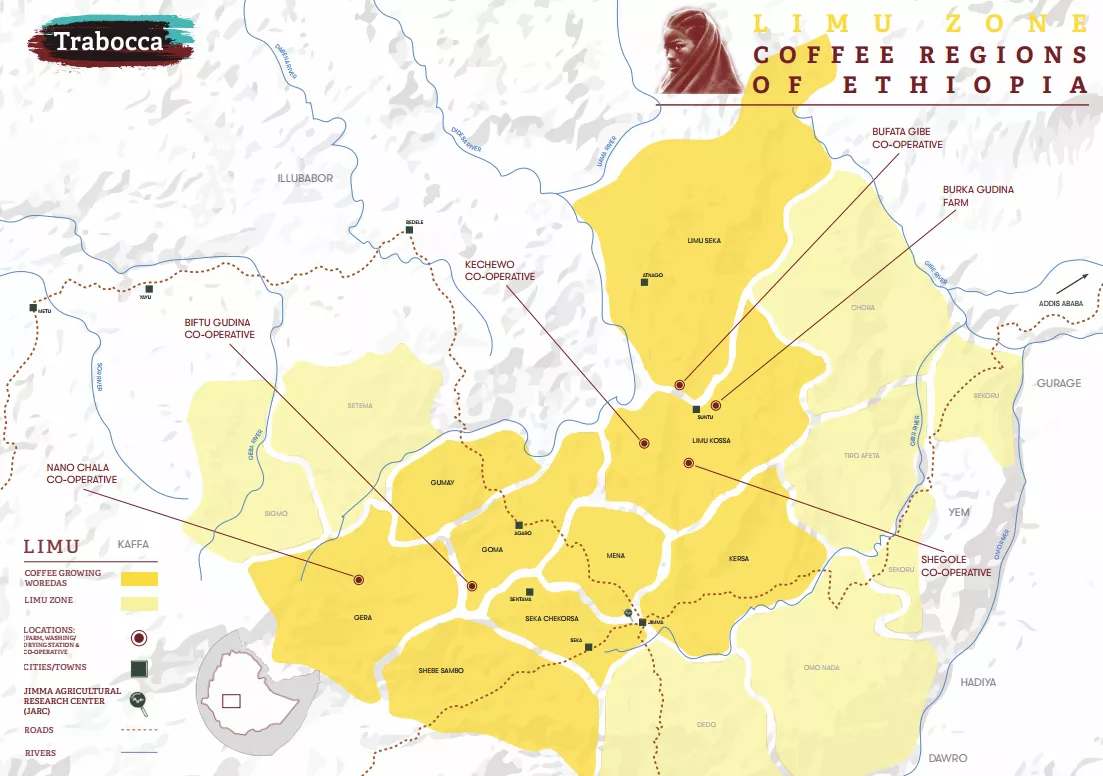 According To The Map Of LIM Producing Area Drawn By Trabocca, Lim's Body Will Be Significantly Thinner. The Performance Of Flower And Citrus Flavor Is Slightly Lower Than That Of Yegaxuefei And Sidamo, But It Has A Smell Of Berries, Bright Acid And Sweet Juice.
Harar
Hara, With An Altitude Of 1400 ~ 2000 Meters, Is One Of The Highest Altitude Areas For Coffee Planting. It Is Located Across The Gulf Of Aden, Overlooking The Two Ports Of Mocha And Aden In Yemen.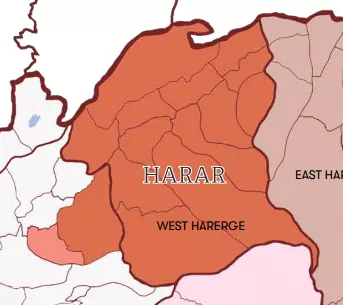 Hara Generally Uses The Sun Method To Treat Coffee Beans, With Strong Acidity Of Blueberry Or Blackberry, Mango, Clove, Cinnamon And Even A Slight Leather Or Earthy Flavor.
Other Production Areas
---
In Addition To The Above-mentioned High-quality Coffee Producing Areas, There Are Also A Large Number Of Commercial Bean Producing Areas, Which Are:
-Djimma (Jinma): 1400 ~ 2100 Meters Above Sea Level. Limu Is Actually A Production Area And Belongs To Kaffa Forest. Mainly Commercial Beans. The European Market Has A Special Preference For Djimma And Limmu Coffee.
-Iiiubabor (irubabor): At An Altitude Of 1300 ~ 1900 Meters, The Complexity Of Coffee Genes Is Only Second To That Of CAFA Forest. The Bean Grains Are Significantly Larger Than Yegaxuefei And Sidamo. The Fruit Acidity Is Low, The Alcohol Thickness Is Good, And The Flavor Is Balanced. It Is Generally Used As Mixed Beans And Often Transported To Jinma For Mixing Treatment. It Is Not A High-quality Bean.
-Teppi (Tiebi), Bebebeka (bebebeka): Teppi Is 1100-1800 Meters Above Sea Level And Bebebeka Is 950-1285 Meters Above Sea Level. Located In The Border Of Kaffa Forest, This Area Is The Coffee Producing Area With The Lowest Average Altitude In Ethiopia. Coffee Has Gentle Citrus Acid, Which Is Mostly Used To Make Mixed Beans.
Cooperative
---
In Ethiopia, There Is Another Form Called Cooperatives. The Role Is The Same As That Of Our Domestic Supply And Marketing Cooperatives. Many Local Small Coffee Farmers Can Be Gathered Together For Unified Management, Unified External Reception Of Customers, Improved Coffee Quality And More Stable Income. So Many Ethiopian Coffees Follow The Name Of The Cooperative. Famous Treatment Plants Or Cooperatives Include:
-Konga Konga Cooperative: The Production Area Is Gedeo Yegaxuefei
-Worka Woka Cooperative: Gedeb (godibe, Also A New Production Area In 21 Years)
-Adado Adado Cooperative: Its Production Area Is Sidamo Bull
Coffee Tree Species
---
Native Species (heirloom)
People Who Often Drink Ethiopian Coffee Should Have Heard Of Heirloom, Also Known As "native Species". Most Ethiopian Varieties Are Named After This Name. The Word Heirloom Is Often Used To Refer To Native Varieties, Many Of Which Are Still Found In The Wild. It Is Estimated That Ethiopia Currently Has 10000 To 15000 Heirloom Varieties, Most Of Which Have Not Been Officially Identified.
Although Many Heirloom Varieties Were Originally Wild Plants, Some Were Later Taken To Various Specialty Coffee Farms Across The Country For Planting, Harvesting And Processing.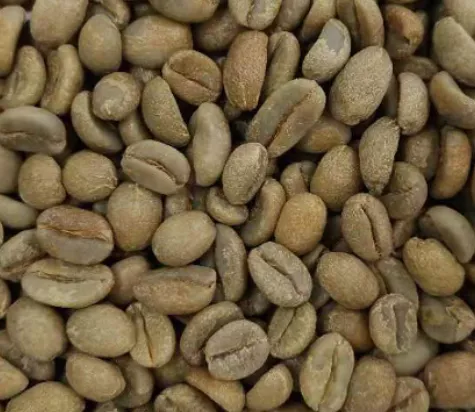 Heirloom Varieties Are Usually Divided Into Two Categories: Jarc Varieties And Regional Local Varieties. Jarc Varieties Were Developed And Studied By Jimma Agricultural Research Center (in Order To Obtain Ideal Characteristics, Such As Stronger Disease Resistance Or Increased Yield). However, Local Varieties Are Coffee Trees That Grow Entirely In The Wild.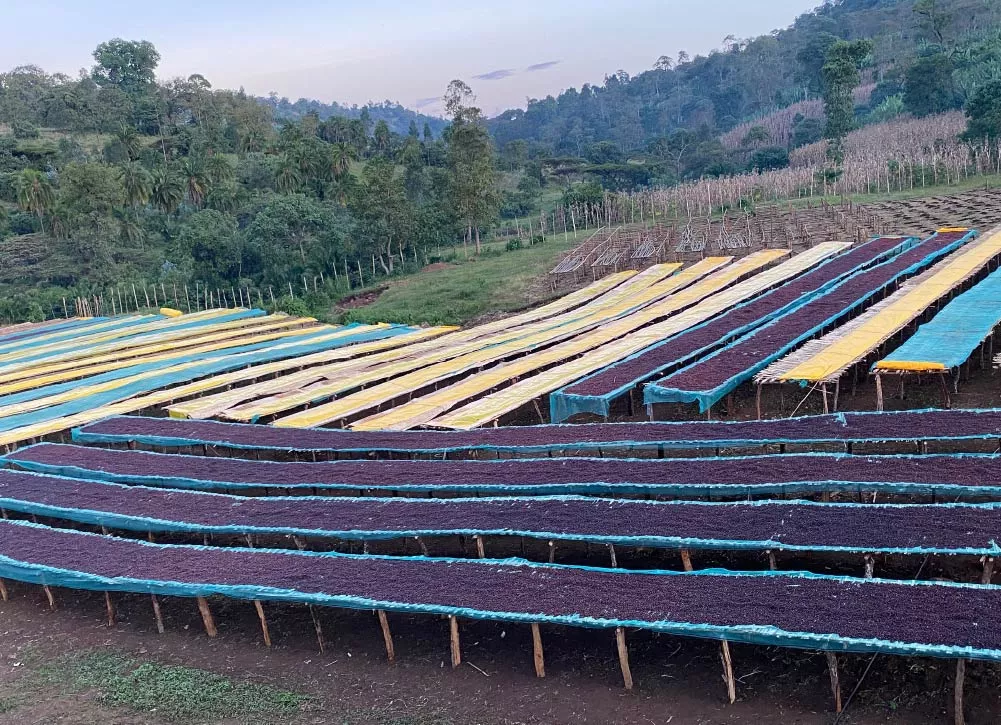 Ethiopian Coffee Producers Will Use Different Names To Distinguish Different Coffee Trees. They Usually Do Not Use Globally Recognized Scientific Names To Call These Varieties, But Use Local Vocabulary, Or Use Some Characteristics Of Local Coffee Trees To Call A Variety Of Coffee Trees. Boutique Coffee Buyers Will Distinguish Ethiopian Coffee By Production Area, Altitude And Cup Test Score, Rather Than By Product Type.
If You Carefully Observe That The Beans You Buy From Ethiopia's Native Species Often Vary In Size, Don't Doubt That This Is The Result Of The Mixing Of Different Tree Species In Ethiopia.
"Digital Species" From Behind
---
Starting From 2021, In The COE (excellence Cup) Competition, The Beans With The Top 30 Cup Test Results Were Taken. We Only Look At The Top Ten, Of Which 7 Are Only Digitally Numbered Tree Species, And The Other 3 Are Tiepika, Native Species And Tiepika Mixed Species.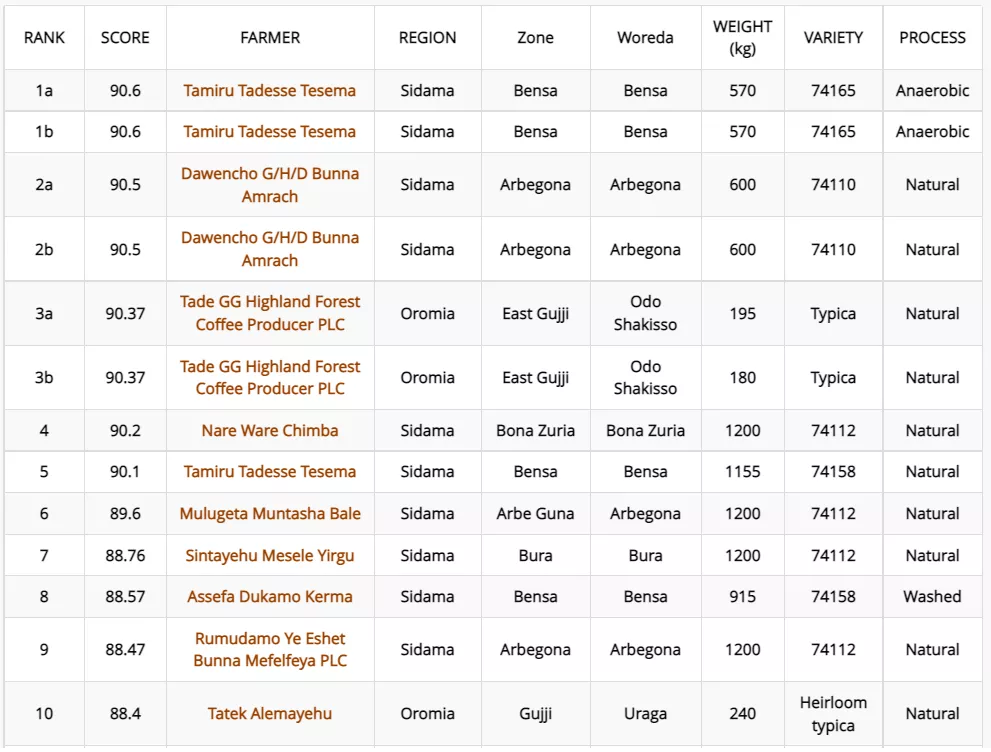 So What Are These Digital Tree Species? This Refers To An Organization In Ethiopia, Jarc Established In 1967, Namely Jima Agricultural Research Center.
In The Early 1970s, Coffee Berry Disease, CBD, Spread In Ethiopia. This Is A Disease Caused By Fungi (anthrax). It Is Also Called Coffee Fusarium Wilt. It Forms Dark Sunken Wounds On Green Berries. The Disease Is Particularly Common During The Rainy Season.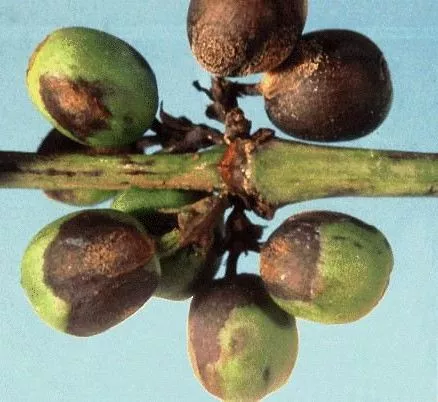 Jarc Began To Collect Different Kinds Of Coffee Seedlings Nationwide, Hoping To Cultivate Varieties That Can Naturally Resist CBD Through New Seedling Raising Experiments.
This Is A Disease Caused By Fungi (anthrax). Also Known As Coffee Fusarium Wilt. It Forms Dark Sunken Wounds On Green Berries. The Disease Is Particularly Common During The Rainy Season. It Will Not Directly Infect The Coffee Tree, But All Fruits Will Infect The Fruit And Affect The Final Coffee Yield.
From 1973 To 1975, Jarc Collected 639 Coffee Trees From Different Production Areas. After Repeated Tests And Experiments, 13 Varieties Resistant To CBD Were Selected, Including 74110 And 74112.
-74112 Is Selected From The Original "mother Tree" Of Bishari Village, Illuababora District, Oromia State. Jarc Released This Variety In 1979 After Studying Its Resistance To Coffee Berry Disease And Total Yield.
-74110 And 74165 Also Originated From Metu Bishari Forest And Began To Be Planted In 1979. The Flavor Is Marked By Orange And Flower Fragrance. 74165 Contains Higher Chlorogenic Acid And Caffeine Than Other "74" Varieties.
These "74" Began, Indicating That They Were Selected And Catalogued In 1974.
Last
--
I Have Basically Summarized Some Key Information About Ethiopian Coffee. However, As The Origin Of Coffee, It Is Also The Most Complex Coffee Producing Country. Some Of Them Have Been Written Before And Have Not Been Written Again. If You Are Interested, You Can Go To Introduction Guide To Fine Coffee 4: Coffee Processing》, Learn About Sun Exposure And Washing. How To Grade Raw Coffee( Https://sspai.com/prime/story/specialty-coffee-part-3 )》, Learn About The Grading Of Raw Coffee Beans In Ethiopia.
If My Article Is Helpful For You To Understand Coffee Knowledge, It Is My Happiest Thing. I Hope You Can Also Have A Nice Cup Of Coffee Through My Introduction.