This week, disney+ launched in 16 markets in the Middle East and North Africa (MENA), and continued to make progress in the global streaming media market. This is another expansion after the launch of disney+ in South Africa last month. The company is moving towards a plan to more than double the number of countries providing disney+, and its goal is to provide this service in more than 160 countries by fy2023.
In March, disney+ announced the launch dates of 42 countries and regions, including 16 countries in the Middle East and North Africa. The service will be launched in more countries in Europe on June 14.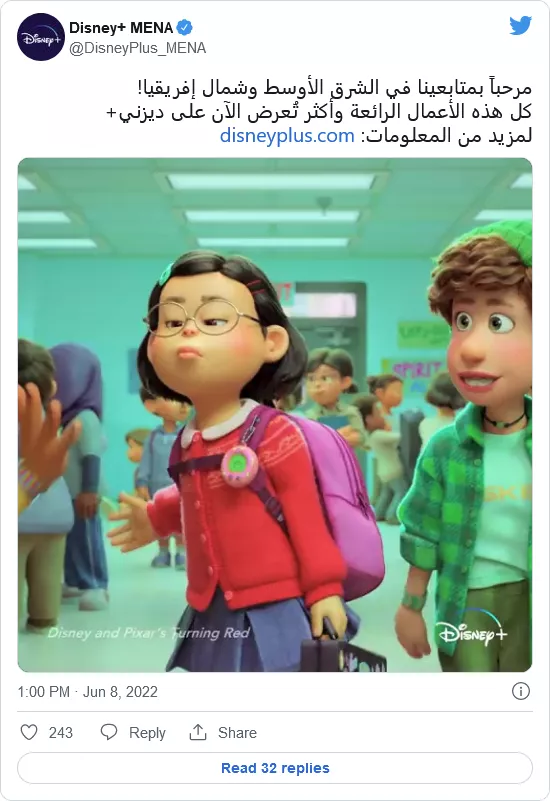 Users in Algeria, Bahrain, Egypt, Iraq, Jordan, Kuwait, Lebanon, Libya and eight other markets will now have a variant version of the disney+ hotstar application, as will users in India and Southeast Asia. This means that the structure of the service will be somewhat different from that of the United States, because it will have a different user interface and a different login system, using mobile phone numbers to authenticate users rather than disney+ regular IDs.
Disney+ hotstar is a streaming media service in India, providing more than 100000 hours of content in 9 languages and live sports programs (cricket, football, etc.).
The Middle East and North Africa version of disney+ will not only receive general programs from hotstar, but also become the sales center for thousands of films, programs and exclusive original programs of disney+ Pixar, marvel, star wars and National Geographic. These works include "Ms. Marvel", "the Mandalorian", "Obi Wan Kenobi", "moon Knight", "only murders in the building", "the dropout", "the kardashians" and so on.
Subscribers will have access to up to four streaming services at the same time, unlimited downloads on up to 10 devices, and the creation of up to seven user profiles (including children's profiles with only age appropriate content).
In the second quarter of this year, disney+ had 137.9 million users worldwide, while disney+ hotstar had 50million users. The recent expansion makes it possible for this traditional film and television animation company to successfully achieve its ambitious online expansion goal, that is, to reach 230 to 260 million users by 2024.
This is not the only progress disney+ shared this week. Yesterday, the company announced the appointment of Dana Walden as the new director of disney+ entertainment content department, who will report directly to CEO Bob chapek. As a continuation of disney+ management restructuring, Walden will replace Peter rice.