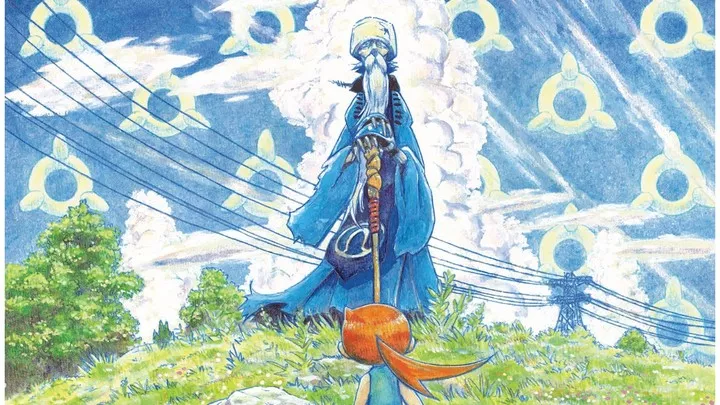 When it comes to Chinese science fiction writers, Liu Cixin must be the first one that comes to mind. The classic and best-selling "Three Bodies" series is this science fiction writer's masterpiece, and the first book in the series was awarded the Hugo Award for the best long story.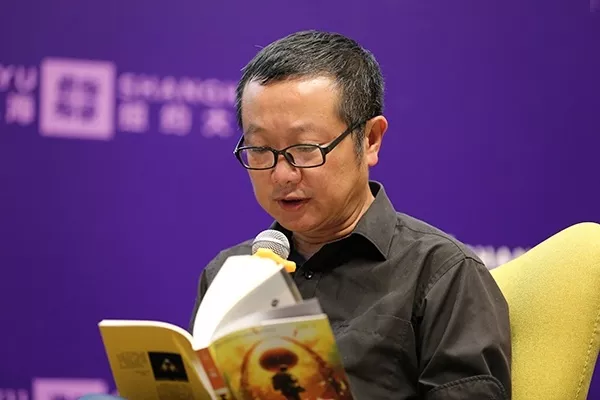 ▲Image from: NYU Shanghai
In fact, of Liu Cixin's many works, it is not only the Three Bodies series that is popular; several short stories are also well received by readers, such as The Village Teacher, The Earth Cannon, and Chao Wen Dao ......
Some of these works are not only science fiction initiations for children, but also appear in learning materials, such as "Take Her Eyes", which was selected for the 7th grade textbook in the language (Humanities), as well as "Microchronicles" and "Holidays That Can't Coexist", which had been in the test questions.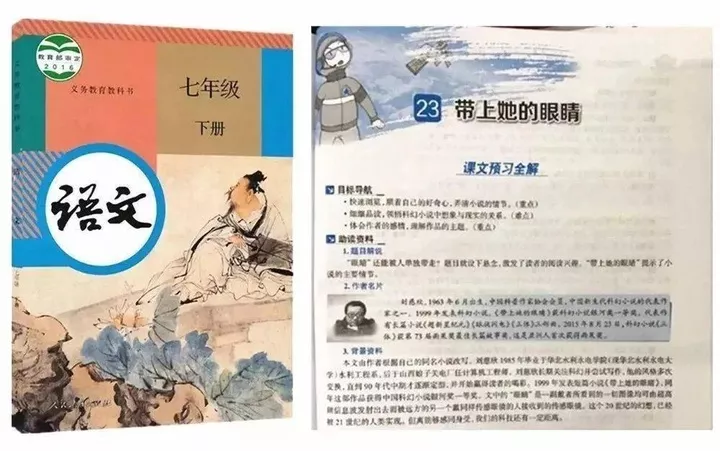 ▲ Image from: Sohu
Many classics are usually inseparable from the 'fate' of being altered in many forms, and the film and television adaptation of 'Three Bodies' has attracted a lot of interest, but for various reasons, it has so far failed to come to fruition. While we won't be seeing Three Bodies brought to the screen for a while, we could see Liu Cixin's work being turned into a comic.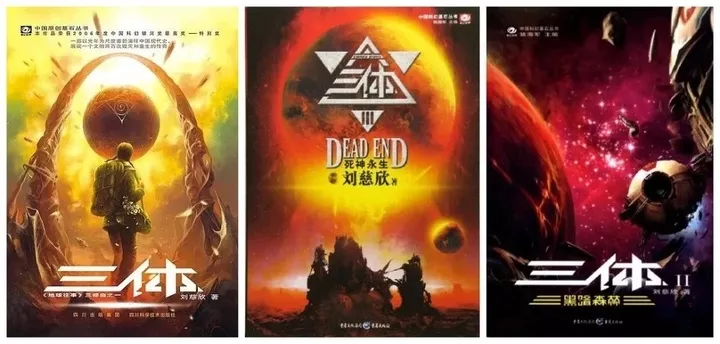 ▲ Photo from: Yankee Evening News
Starting June 19, 2022, Liu Cixin's short story "Support God" (Japanese title: 神様の介護係) will be penned by renowned Japanese manga artist Shun Yokoyama and will begin serialization on platforms such as "COMIC Hu," "ComicWalker" and "ニコニコ静画," with some images already revealed.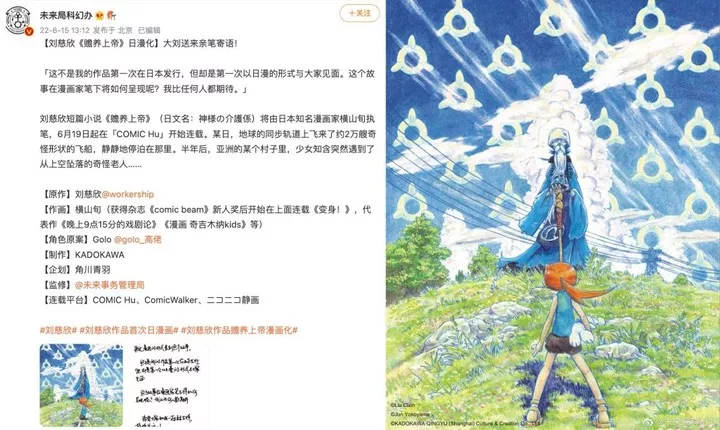 ▲Image from: Weibo 'Future Bureau Science Fiction Office'
The synopsis of the manga goes like this: one day, about 20,000 strangely shaped spaceships fly in synchronous orbit around the Earth, moored quietly. Six months later, in a village in Asia, a young girl, Zhihan, suddenly encounters strange old men falling from above. Soon, people around the world, too, were witnessing many similarly elderly wanderers, numbering as many as two billion! What exactly is their purpose ......?
Supporting God is a short science fiction novel written by Liu Cixin in 2005 (titled "Supporting God" on WeChat Books), and in comparison to the novel, the comic's plot characters should be slightly altered.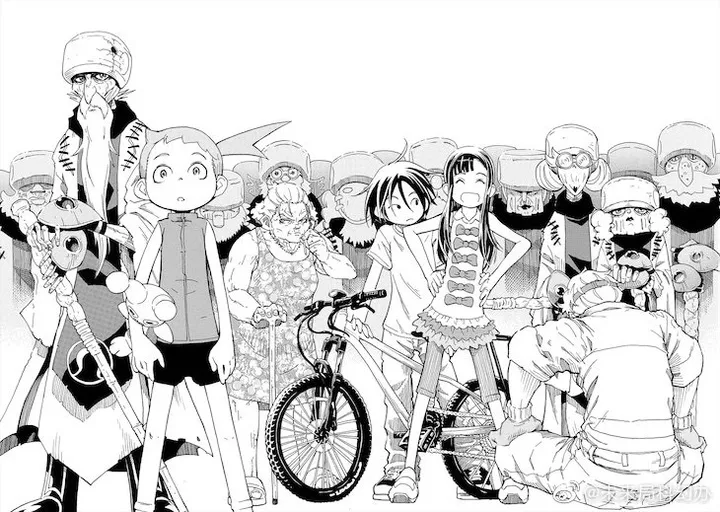 ▲Image from: Weibo 'Future Bureau Science Fiction Office'
Although Liu Cixin writes science fiction, he talks between the lines about what happens in the real world, and "Supporting God" is no exception. In fact, you can guess the theme of this novel from the word "supporting" in the title. In fact it has to do not only with alimony, but also with the universe, with old age, and with survival ......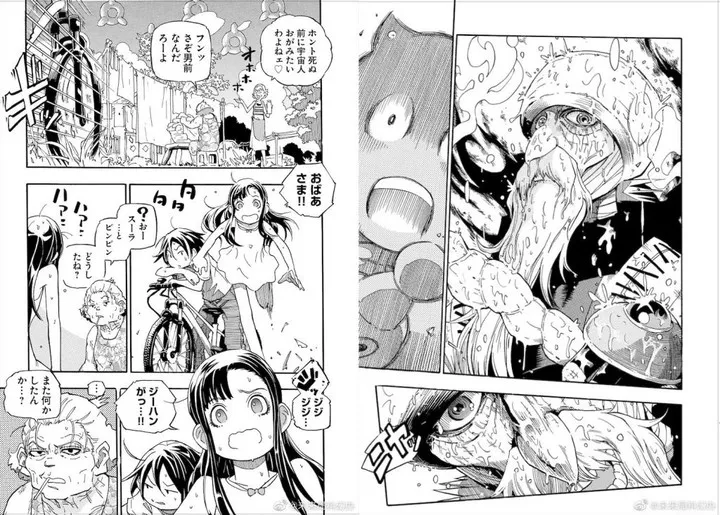 ▲ Image from: Weibo 'Future Bureau Science Fiction Office'
There is a passage in the novel that says, "Everyone goes through childhood, youth, middle age and old age, and eventually to death. So do stars, so does everything in the universe, even the universe itself, which has its day of end, so why should exclusive civilizations be able to keep growing? No, civilizations all have their day of old age too, and certainly all have their day of death."
Liu Cixin also sent a message about the Japanese mangaization of "Support God": "This is not the first time my work has been released in Japan, but it is the first time we meet you in the form of a Japanese manga. How will this story be presented under the pen of a manga artist? I'm looking forward to it more than anyone else.'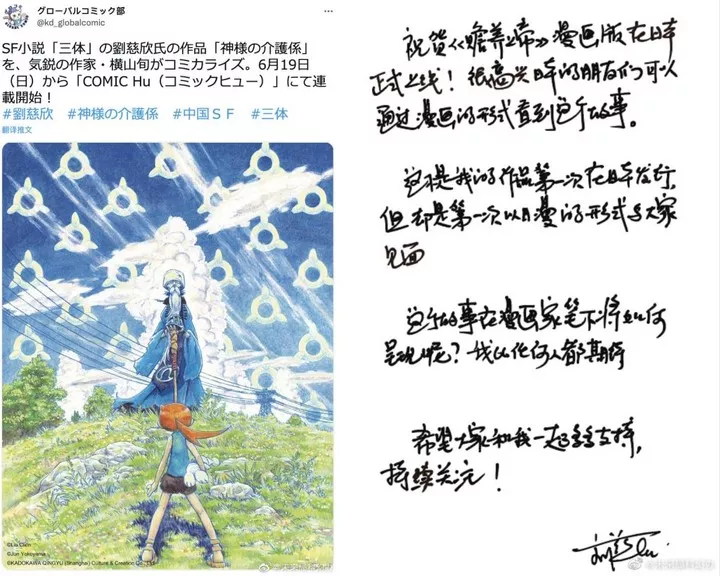 ▲Image from: Weibo 'Future Bureau Science Fiction Office'
In 2017, the Japanese edition of Liu Cixin's Three Bodies sparked a 'Three Bodies fever' in Japan shortly after it officially went on sale, with 10 additional printings in less than a week. This time, the Japanese version of "Support God" also makes you wonder how a Chinese author's science fiction story will fare when it meets Japanese manga.