Preamble
At a very young age, I started listening to Hong Kong pop music of their era under the influence of my mom and dad, from cassette tapes at the beginning to CD players and MP3s later on. in secondary school, I started listening to European, American and Japanese and Korean pop music. In college, I started listening to piano pieces like Debussy and Chopin, and various orchestral and concerto pieces by Mozart.
Thanks to studying German in college, I had an unexpected viewing of the musical Mozart! This musical left a lasting impression. It was the first time I had listened to a musical production in its entirety, and it was the first time I knew that there was such a form of artistic expression that could strike such a good balance between humor and seriousness, vulgarity and elegance. The story is well-structured, the dialogue is accessible, and the characters are vivid and vibrant. But the questions it raises are also heavy and profound: what is genius, what does it mean, and how should genius live. It's this delicate balance between the familiar and the unfamiliar, the popular and the niche, that has slowly made me take notice of and become fascinated by musical theatre as a form of expression.
It's been almost four or five years now since I started to slowly get into different musicals. The more I learn, the more I realize the boundless vastness and charm of the world of musical theatre. Although I am far from being an expert in this field, there is still a passion in my heart to introduce musicals to everyone. So, I would like to take this opportunity to try to introduce you to the art form of musical theatre from the perspective of a casual listener who has no strict musical training, in the hope of providing an additional option for you to spend your time in your leisure time.
Since I'm not an expert after all, I'm inevitably going to make all sorts of omissions, so I welcome any corrections in the comments section.
What's a musical?
Musical theatre is a theatrical performance that combines music, opera, dance, drama, vaudeville, technology and variety. Similar to opera, dance, and drama, musical theatre is unique in that it gives equal importance to songs, dialogue, body movement, and acting. Therefore, when enjoying musicals, there is more body language, monologue and movement than in songs, and more flexible musical arrangements and stylistic expressions and more modern plot settings than in traditional operas.
For musical theatre lovers, the mecca of musical theatre is Broadway in the US and London's West End in the UK. In China, if you need to name a place familiar to musical theatre lovers, it's Shanghai Wenguang.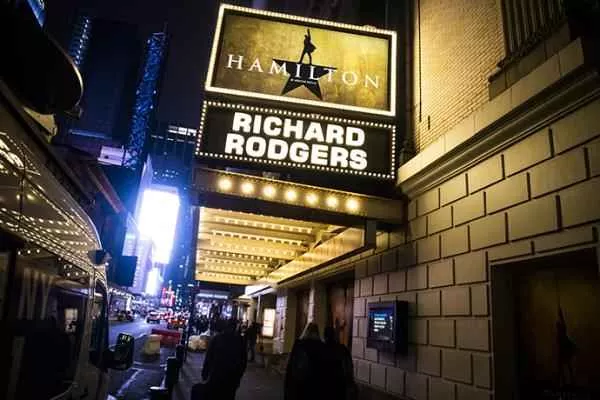 Broadway Why listen to musicals
While the name musical still seems a bit serious and is often easily associated with clean and tidy boxes and seated audiences, I think many of you have actually heard bits and pieces of musicals to one degree or another.
Many of the musical numbers from The Sound of Music and Cats have also been selected for tutorials in music textbooks, The Phantom of the Opera has been performed countless times, and some performances on variety shows have served to promote musicals. Thus, perhaps for a significant portion of the population, musical theatre will have a stronger presence in their lives than other more traditional classical art forms such as symphonies, orchestras, and operas.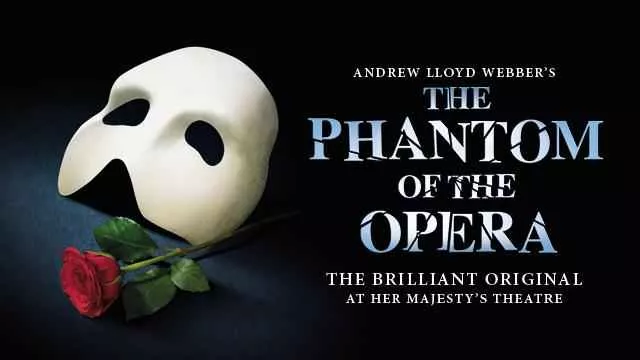 The Phantom of the Opera (source) musicals can serve as a key to lead into the world of music because they take into account the needs of different people very well. So, out of the perspective of also being a listener who has not received a systematic musical education, I would like to briefly say what advantages the art form of musical theatre has over other forms of music in terms of presentation and audience acceptance.
Firstly, as mentioned above, musicals have the same emphasis on different elements of presentation (except, of course, for the German-Austrian musicals' emphasis on the quality of official filming), so the presentation and narrative style will be more varied, to the extent that different people will be able to find their own points of interest in the musical. If you like grand historical narratives, then you may be interested in Notre Dame de Paris and Les Miserables; if you like suspenseful and tense plots, then the plot of Butterfly Dreams may satisfy you; if you like the struggle of characters under the current of Hong Hong history, then Elisabeth can make you feel the seemingly glamorous members of the royal family under the last glory of what Zweig called 'Old Europe' in the late 19th century. The blood and tears behind the seemingly glamorous royal family in the last glory of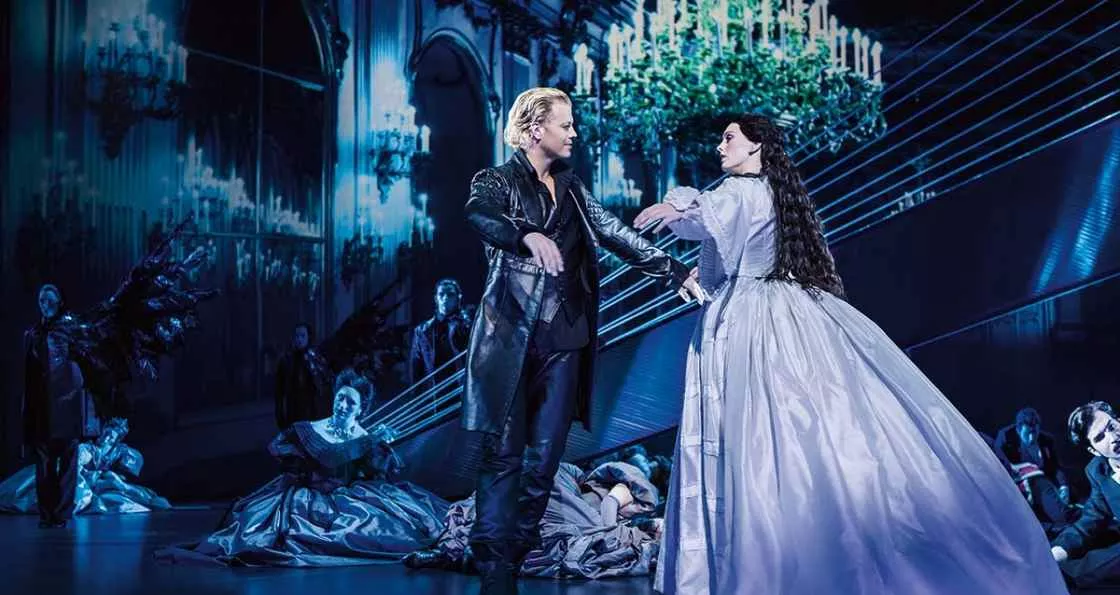 Stills from "Elisabeth" (source) Unlike traditional forms such as opera and symphony, the musical was born in the nineteenth century when civic culture was developing rapidly and was an art form more relatively oriented towards the general public. Therefore, in addition to the above-mentioned characteristics of rich artistic expression, the various elements of expression are also closer to contemporary art, both in terms of lines, musical style, and the values and worldview presented by the work are relatively more accessible to modern people.
The dialogue is more in line with everyday conversations and is more colloquial; the storyline is often less obscure and lengthy than some operas, and is more easily accepted by the general public; in terms of the soundtrack, besides using traditional orchestras, some musicals also add some electronic rock music elements; besides using traditional dialogues and singing, some scenes showing strong emotions can be expressed by using dance; in general, musicals Musicals are generally between two and three hours long, with a total of twenty to thirty songs, counting the interval, each song is about three to six minutes, which is more in line with modern people's appreciation habits and more suitable for dissemination than symphonies, orchestras and concertos that can easily take ten minutes.
All in all, musical theatre is a very 'inclusive' art form for both creators and audiences, and different creative styles and preferences can find their place in it.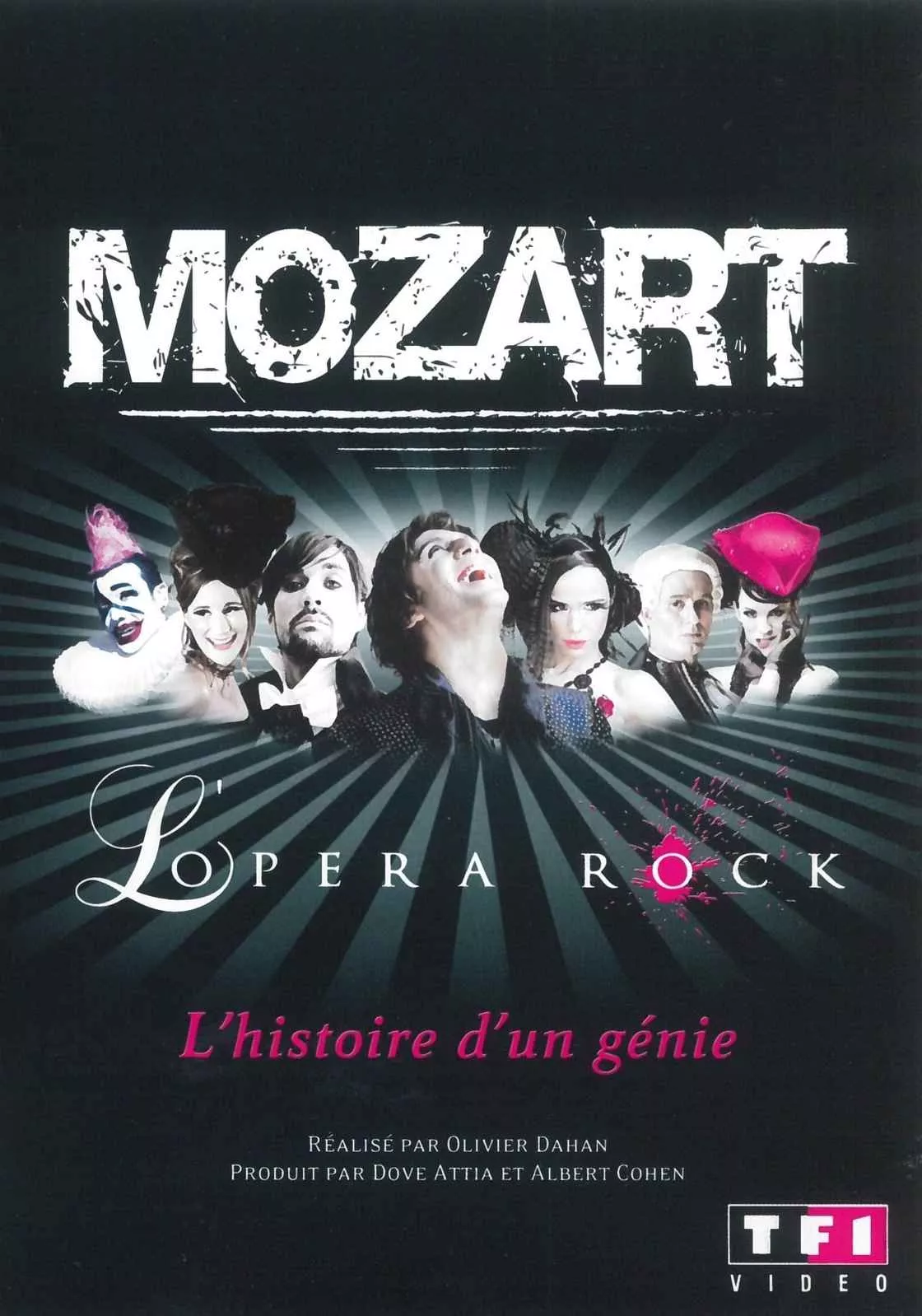 Rock Mozart (source) Also, as opposed to the usual pop songs, musicals will again lean more towards what Wagner called a systematic, combined musical and theatrical 'Gesamtkunstwerk' (total art) in terms of scoring, vocal technique, plot setting, costumes, make-up, props, etc., and if one is looking to If one wants to get to know an art form as an introduction to a more 'serious' art form such as opera, then musicals, which are stripped down to light opera, are a good choice.
Musical Recommendations
From my personal observation, I would find that there are always songs that have a more "catchy" structure or melody than others, specifically, a clearer melodic direction, and a more distinctive style and emotional color of the song, which may be able to better mobilize the audience's interest in musicals. Therefore, I will use this as a reference standard and divide them into: British and American (English) musicals; German and Austrian (German) musicals; French (French) musicals; and Hong Kong (Chinese) musicals according to the language of performance and the place of creation, and try to introduce you some musical selections that are suitable for beginners.
In fact, 'recommendation' itself can easily turn out to be a thankless task, because 'like' and 'dislike' are actually very subjective concepts. The musicals and musical selections chosen here are considered in four main sections: subject matter, plot, classicality and melody. I'm sure readers have their own 'Top 1' in mind, so feel free to discuss them in the comments section.
British and American musicals
The Sound of Music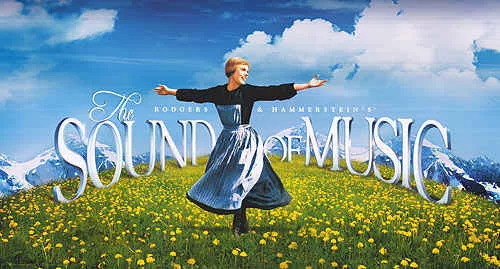 The Sound of Music (source) The Sound of Music, also known as The Good, the Beautiful, and a regular in music textbooks, is supposed to be one of the few foreign musicals most widely sung in China (or maybe not one?) . Originally staged on Broadway as a musical, the play was later adapted into a film that ranks as the third highest grossing film in North American cinema history, as well as the highest-grossing song-and-dance film of all time.
The film tells the story of a free-spirited and thoughtful trainee nun from a monastery in the Alps who takes up a teaching position with the Tripp family, and the children who grow to know the man as a stranger, trust and fall in love, form a family band, and finally escape the Nazis together.
The story is not only full of sunshine and lively atmosphere, but the plot itself is also about a topic of music education, so when I was in elementary and junior high school, many parts of this musical were included in music textbooks as music general education materials. For example, "Do-Re-Me", which gives students a first idea of scales, and "The Lonely Shepherd", which uses Yoder's mountain songs, probably made many students yearn for the life under the Alps.
The Phantom of the Opera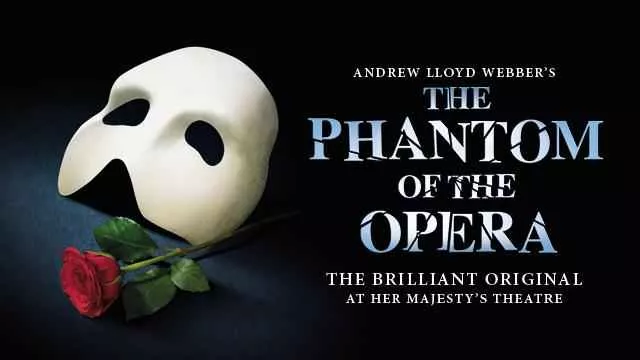 The Phantom of the Opera (source) The Phantom of the Opera is based on the romantic thriller of the same name written by French detective novelist Caston Le Hu, with music by Andrew Lloyd Webber.The Phantom of the Opera premiered in 1986, and in 1988 Winner of seven Tony Awards, the musical was brought to the screen in 2004.
This musical tells the mysterious and divine story of a 'phantom' and ballerina Christine, who resides in the Paris Opera House in the 1890s. In addition to the usual relationship lines. Through the 'play within a play' setting, the brooding and suspenseful atmosphere comes to life in this musical, with a gorgeous and oozing beauty that will have audiences screaming for more. Jealousy, murder, love, all seemingly very abstract concepts are revealed through Webb's masterful command of melody. At the same time, the scenes and manner in which the narrative is told are quite intriguing. The story begins with an auction, the atmosphere is serene and secretive, and as the Phantom of the Opera's theme song plays, there are opulent stages, shadowy underground labyrinths ...... carefully set scenes that instantly transport the audience back to the Paris Opera House at the end of the 19th century.
In terms of musical settings, Phantom of the Opera blends Americana and pop singing, with the addition of electronic and traditional instruments giving the songs a refreshing style. There are both lyrical passages that show lingering emotion and more traditional operatic singing of rehearsal numbers, as well as tense and exciting melodies.
Les Misérables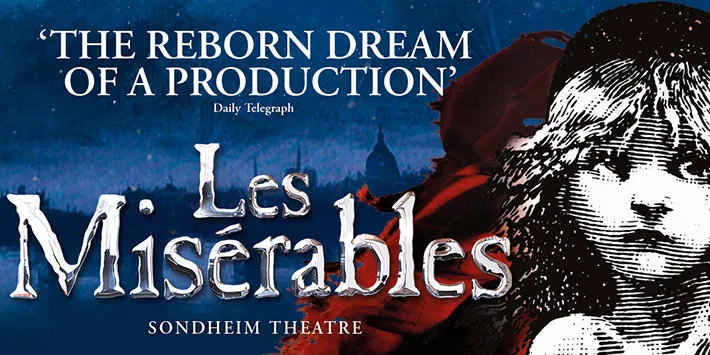 Les Misérables (source) Les Misérables, also known as Lone Star Tears, was written by French musical theatre composers Claude Michel Schoenberg and Alain Bobley, and is based on the novel of the same name by French literary figure Victor Hugo. Set against the backdrop of the 1832 Paris Uprising, the story follows the trials and tribulations of the protagonist, Jean Valjean, and those around him, thus charting the tumultuous times. It is a delicate portrayal of personal struggles, a sweet love story, a romantic celebration of the revolution, and a profound satire of mercenary life.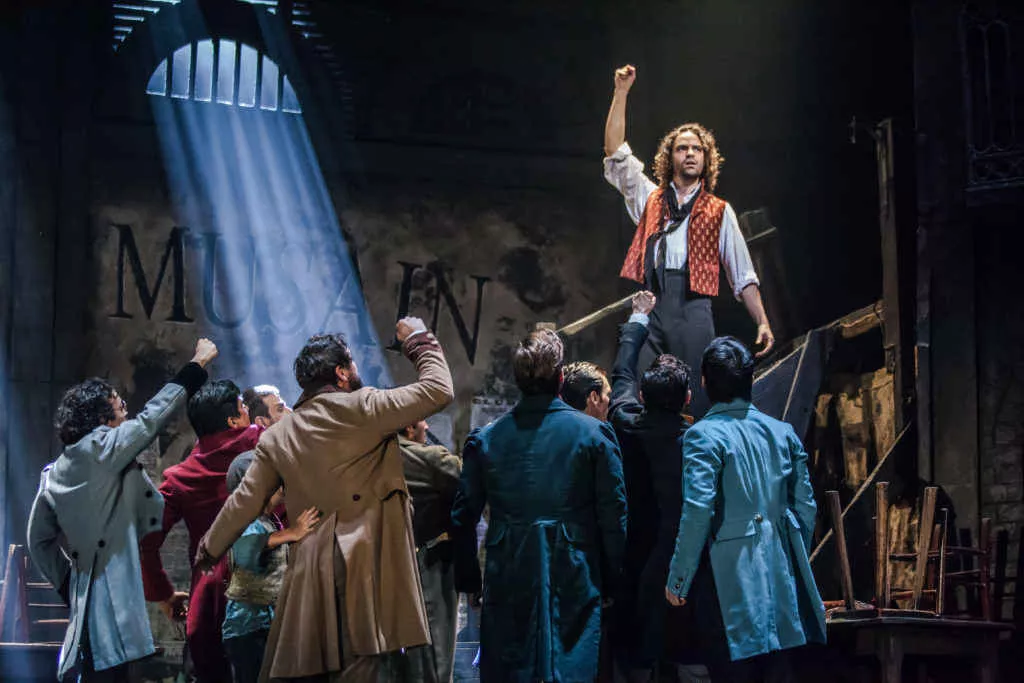 "The color of the world is changing day by day" (source) The original Les Miserables is an epic masterpiece in itself, encompassing a wide range of historical, revolutionary, and war themes, written on a grand scale, with over a hundred characters appearing, and a total of 1.2 It is an epic of history, revolution, war and many other subjects. It's fair to say that Schoenberg and Bobley's adaptation of the original is a success, whether it's Jean Valjean's journey of escape and self-redemption, Cosette and Marius' love story, or the revolutionary story of the Rue Saint-Denis, the connections between the stories are well balanced and don't lose sight of one another. The characterization is also quite successful, with the different characters of Jean Valjean, Javert, and Cosette ...... all displaying unique charms through performances that are their own.
Les Miserables was voted "the nation's number one indispensable musical" by BBC Radio 2 viewers, and the 10th and 25th anniversary concerts have gained a strong reputation. 2012 saw the release of the film adaptation of the musical, starring Hugh Jackman, Anne Hathaway and Eddie Redmayne, and eventually grossing over $400 million worldwide. .
German and Austrian musicals
Mozart Mozart!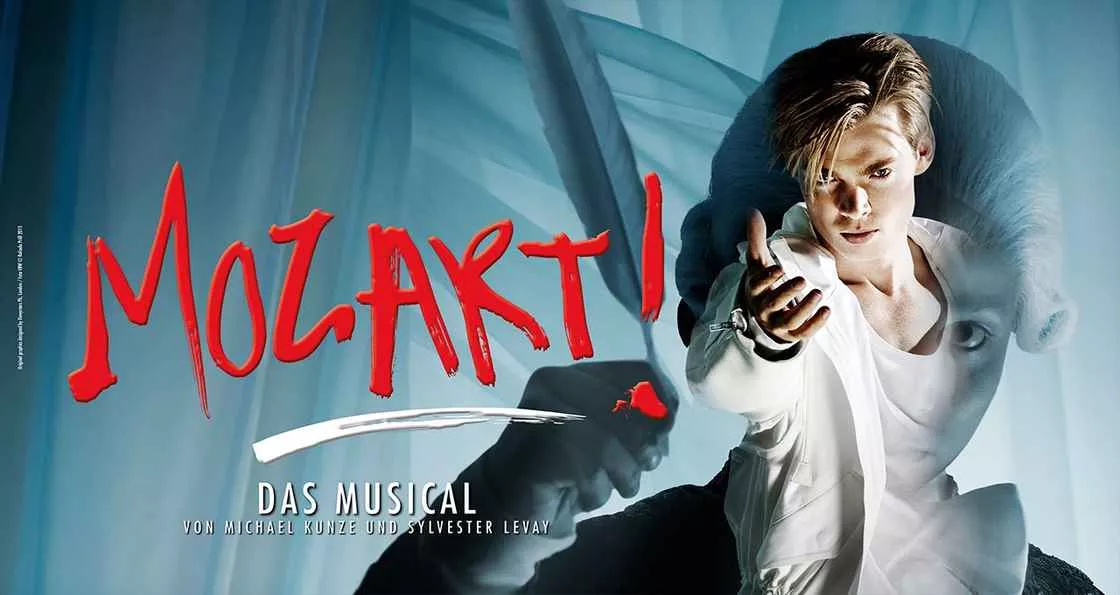 "Mozart" (source) "Mozart" follows the life of the famous Austrian musician Wolfgang Amadeus Mozart, telling how he grew from a prodigy envied by the world through a series of encounters. In his painful and short life, he received love and admiration, and lost loved ones and lovers, but what remained constant was his relentless pursuit of freedom and art. The circumstances of his upbringing were complex and contradictory, with encouragement and support from friends, lovers, his mother and the Countess, appreciation and brutal interference from his father and and Bishop Colloredo, as well as pride and doubt in his musical talent. It is a musical that brings out the softness and vulnerability of a musician who "could not afford to break his brow".
In this musical, the creators were creative enough to cast two actors as Mozart: the young Mozart Amadè, always a child, dressed in traditional eighteenth-century European costume, representing his endless talent and and the world's appreciation and expectations of him; and the young Mozart, dressed in modern costume, looking somewhat out of place in the setting and in the dress of the other characters. The rebellious genius travels from Salzburg to Vienna to feel the warmth of the earth.
Like The Phantom of the Opera, this musical makes extensive use of electronic music elements along with operatic and orchestral scores composed by Mozart, such as The Magic Flute. Classical and modern, radical and conservative, and the clash between good and evil are well represented in the play.
Elisabeth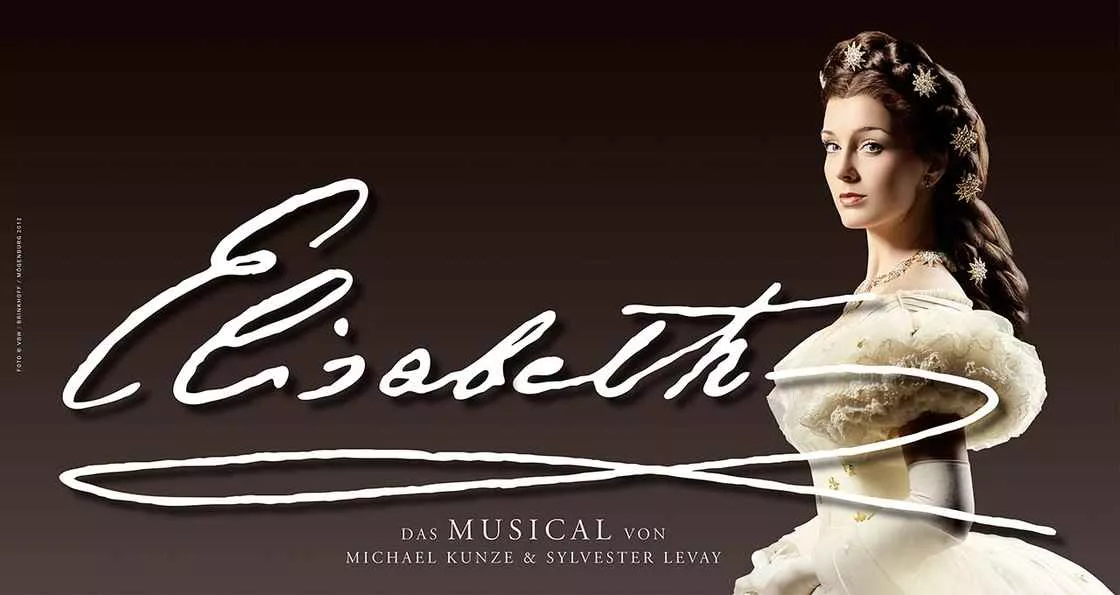 "Elisabeth" (source) "Elisabeth" is about the sobering life of the Austro-Hungarian Empress Elisabeth. Perhaps this name is a bit unfamiliar to most people, but she is perhaps better known by her other name: 'Princess Sissi'. She had a carefree time of freedom, a king who loved her, and a lovely child, but fate took everything she held dear, piece by piece, and she struggled and fought back, but in the end she was set free in the arms of death.
Although the title may seem to tell the story of Queen Elizabeth herself, there is just as much ink in this production for the depiction of court struggles, the portrayal of the suffering and agitation of the underclass, and the satire of the extravagant life of the upper aristocracy. The musical focuses on Elizabeth's inner changes and struggles, but it also sets up a character: Luigi Lucheni, the Italian anarchist who assassinated Elizabeth in 1898. He strings together Elizabeth in the palace and the angry populace because the queen bathes in milk but they can't drink it, both as a narrator and a clue, and as a creative viewing experience of sorts.
What is also innovative about this musical is that it visualizes 'death'. Unlike the vicious, cruel and fearful images of death, the 'Death' in this musical is a blond man dressed in black with a sassy look. The pain and struggle that Elizabeth endures in the real world is shown by the 'love' that she feels with Death in the spiritual world. So much so that at the end of the musical, I was asking myself: is death a relief or a misfortune for Elizabeth?
Butterfly Dreams Rebecca
"Butterfly Dreams" (source) Butterfly Dreams is based on the 1938 mystery novel by Daphne du Maurier. Notably, in 1940, the novel was adapted into a black-and-white film by the famous filmmaker Hitchcock, whose first film in Hollywood was nominated for 11 Academy Awards in 1940 and eventually won the Academy Award for Best Picture and Best Cinematography in the black-and-white genre.
In April 1926, I meet Maxim de Winter, a wealthy and charming gentleman at a hotel in Monte Carlo, and they fall in love and marry. However, when "I" returned to Manderley Manor with my husband, I discovered that the manor house seemed to be hiding some secrets: a foggy sea, a forbidden boat house, a gloomy mistress's room, a hostile housekeeper ...... and all these mysteries came to a head when the body of the first Mrs. de Winter: Rebecca was found in a boat reefing accident. moment when the mystery is revealed.
French musical
1789 : Lovers of the Bastille 1789 : Les Amants de la Bastille

"1789: Lovers of the Bastille" (source) At the end of the eighteenth century, a peasant seeking revenge for his father's murder: Ronan, falls in love with Oulamp, governess of Queen Marie Antoinette. One is a proletarian revolutionary and the other is a young girl who lives a carefree life in the palace and believes in God. In a time when revolution is in the air, two people of completely different political camps and political ideals fall in love.
The narrative is clear, with the love story following the relationship between Ronan and Olamp; the historical story follows the events in France around 1789, including the convening of the Third Estate Conference, the swearing in of the Tennis Hall, the capture of the Bastille, etc. Some of the most famous figures in history before and after the French Revolution: Robespierre, Louis XVI, Mirabeau, Danton and Necker are also reproduced in the play.
A great deal of effort has been put into the theatrical visuals of this musical. Both the choreography and props reflect the costumes of the French aristocracy and commoners of the late eighteenth century, while incorporating certain modern ideas of costume. In the sequence in which Danton and Robespierre call for a popular revolt against the king's rule, more infectious choreography is used to symbolize the change from a single man's fight to a sea of popular struggle, retaining artistry in the depiction of serious historical moments.
The jewel that must be mentioned: Snow Wolf Lake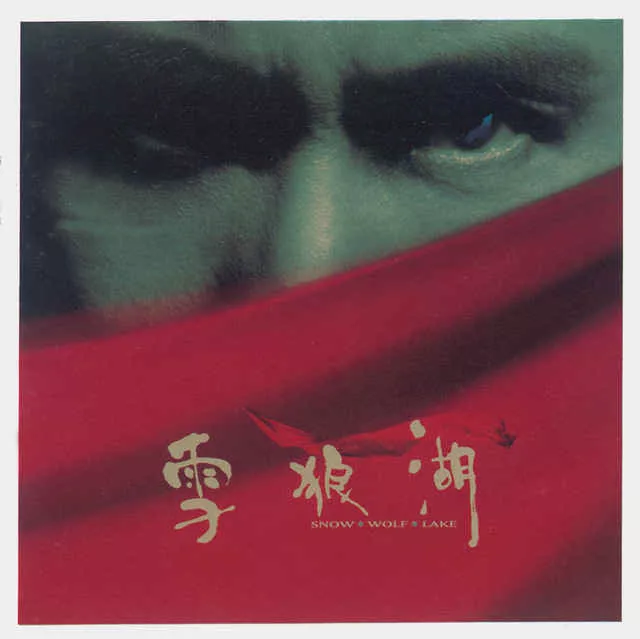 "Snow Wolf Lake" (source) From the above introduction, we can find that musicals are indiscriminately produced in Europe and America, and most of the musicals with international influence are also foreign musicals. But this does not mean that there are no outstanding musicals in China. Here allow me to introduce you to a Cantonese musical relic, "Snow Wolf Lake".
Snow Wolf Lake is the first widely known modern musical in Hong Kong and the Chinese region, with Jacky Cheung as the artistic director and lead actor, Ou Ting-yu, Chiu Tsang-hsi and To Chi-chi as the musical director, and major lyricists including Lam Chun-keung, Ku Sin-min, Lin Xi, Chan Siu-kei, Poon Yuen-leung, and Jacky Cheung. If you know anything about the Hong Kong music scene, you can probably understand how luxurious this creative team is. The show opened at the Hung Hom Coliseum in 1997, playing to a sold-out crowd for 42 performances, and was also a huge success with seven shows in Singapore. Sadly, there is no official record of the production of Snow Wolf Lake, and the show can now only be imagined on record.
The story tells the love story of a florist, Wolf Hu, and a rich young lady, Ning Xiaoxue, with the intention of 'flower', 'snow' and 'wolf' running throughout the musical. The songs in it all adopt the melodic style and lyrical design of very classic Cantonese pop songs, so much so that each song taken individually is a rare and great song.
Concluding remarks
For me, musical theatre has a special charm. Unlike art forms such as opera and stage plays, musicals offer both visual and auditory enjoyment to the public on a premise where the threshold of appreciation is not too high. I still remember that when I was an undergraduate student, the library was far away from the dormitory area and it took more than twenty minutes to walk, and there were not many street lights along the way, only a winding 'river of acacia' to guide the way, and you could hear some insects of unknown names walking along the way I could hear the chirping of insects of unknown names. At this time of the day, I like to play some musical numbers in my headphones, not just as background music, but also as a dialogue between the story's characters breaking through the fourth wall and me:
"Der einface Weg, ist immer verkehrt!"

A smooth path leads to a fallacy.

"Sein heißt Werden, Leben heißt Lernen."

Survival and life means growing and learning.
Who would those creators have thought that their artwork had given unspeakable comfort and encouragement to a student thousands of miles away in the dead of night?
Of course, in addition to the musicals and songs I've listed above, there are many other great works that I can't list because of space. Such as Le Temps des Cathedrales from Notre Dame de Paris, Aimer from Romeo and Juliet, and Cold Star (Kalte Sterne) from Ludwig ...... These are all great pieces with beautiful melodies and profound lyrics. If any of our readers who love musicals have a favorite of their own, then don't forget to leave your recommendations in the comments section!
Since ancient times, mankind has been filled with an endless quest for art. I think one of the reasons for this is probably the endless fascination that comes from the storytelling that lies behind art. I have always felt that one of the important skills that humans possess, compared to other species, is the ability to imagine and tell stories. A large part of the pursuit of art, for the audience, lies in the pursuit of how to tell a story better. The art form of musical theatre is, in a way, another innovation in the way people tell stories. I hope this article has thrown light on that, allowing readers to get a glimpse of what musical theatre is all about, and I look forward to everyone finding their own, most eye-catching, favorite treasure in the sea of musical theatre.