Earlier this year, American teens were caught in a 'social rift' over the blue and green of text message bubbles.
Green bubbles and blue bubbles, divided into different camps, are used as color metaphors for the miscommunication of text messages between iPhone and Android phones. On either side of the rift, one is the prehistoric era of text communication and the other is the contemporary era of media abundance.
Here, blue is more noble than green, and the way to 'give up the dark for the light' is to have an iPhone.
If the mountain doesn't come to me, I'll come to the mountain. 9 August, Google calls out Apple - It's because Apple doesn't support RCS (Rich Media Communication Service) that the 'blue-green bubble debate' is happening.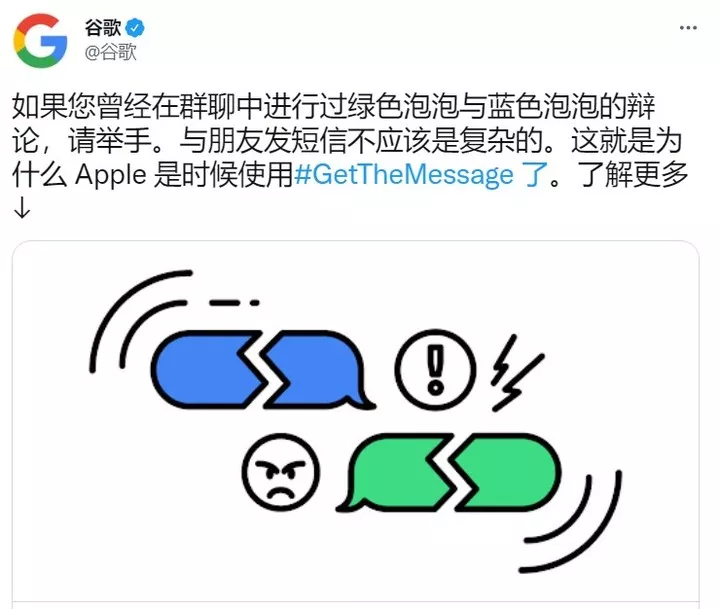 Why is Google asking Apple to support RCS?
When an iOS user receives a cross-device message from Android, the text message is displayed in a green bubble box.
This would have been no surprise; before Apple launched its free communications service iMessage in 2011, bubbles were basically green.
To differentiate iMessage from traditional SMS messages, Apple designed the bubble in blue, setting the stage for future blue-green battles.
Americans who love to chat by text message don't like the green bubble, they prefer the blue bubble of iMessage. The color itself is neutral, but it represents a very different experience.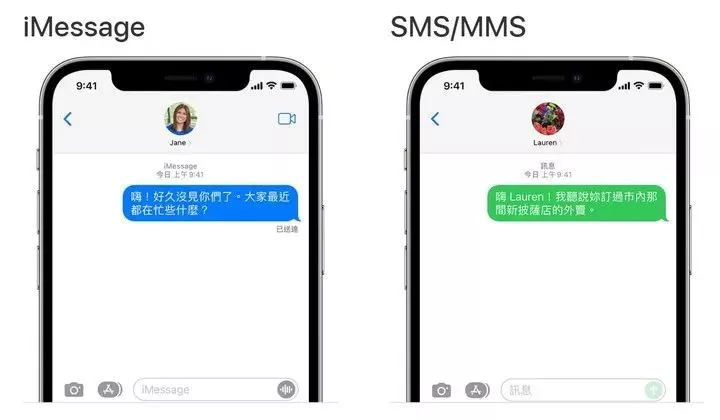 iMessage offers end-to-end encryption, supports text, picture, video, voice, group chat, and adds effects such as invisible ink, shrink, zoom, screen echo effects, and data transfer via traffic or Wi-Fi. These features are needed for modern communication.
The problem is that text messages sent between iPhone and Android users are converted into SMS (Short Message Service), which sends plain text messages between devices, and MMS (Multimedia Messaging Service), which can only include limited images, background music, and is described by Google as "outdated technology from the '90s and '00s".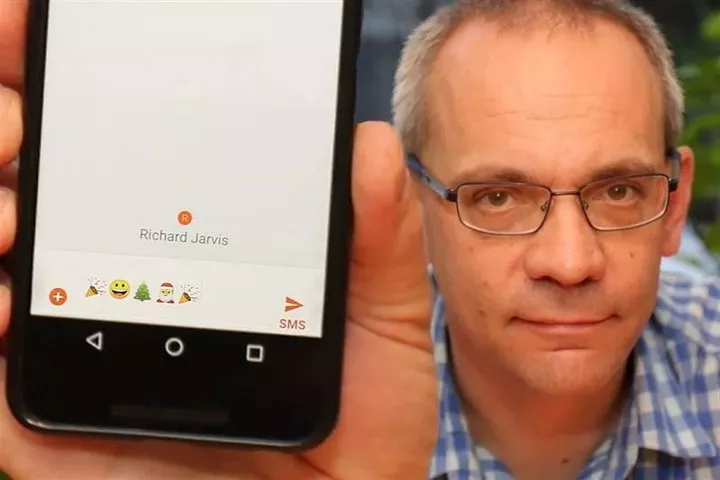 The first SMS message was sent in 1992.
Going back to SMS and MMS from iMessage is a fall from luxury to frugality, with compressed photos and videos, no read and incoming alerts, no support for end-to-end encryption, and hard-to-read white text on a bright green background ......
"The 'green bubble' discrimination has even become a social issue. Some American teens are so socially pressured that they have switched their phones to iPhones in order to use iMessage.
But Google argues that there's no need to spend money switching phones, and that the poor experience of texting each other on iOS and Android is caused by Apple, which should fix the problem by switching from SMS/MMS to the modern industry standard RCS.
RCS is a cross-platform messaging protocol and is seen as a successor to SMS and MMS. Google says that most carriers and more than 500 Android device manufacturers support RCS, but Apple does not.
SMS, born in 1992, is basically useless for anything other than receiving verification codes, advertisements, and delivery notifications. iMessage, Facebook Messenger, WhatsApp, etc., are not universal solutions, either by downloading an app or by limiting the operating system.
So, with RCS, an upgraded version of traditional SMS, Google hopes to truly enable cross-platform messaging.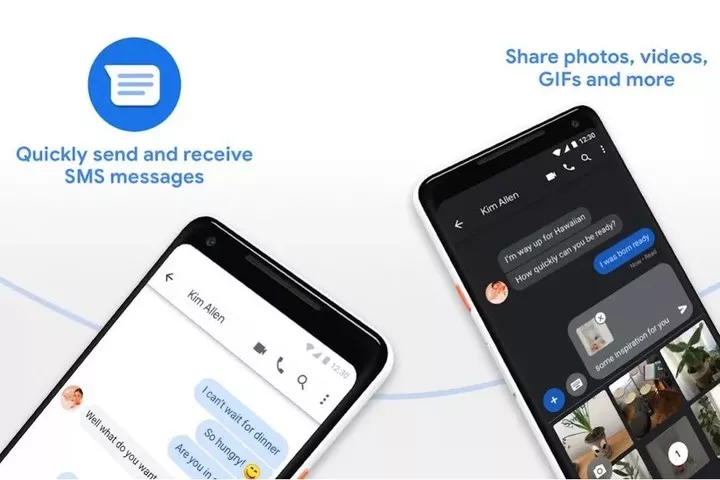 RCS is much richer than traditional SMS, supporting a variety of instant messaging features such as image, text, voice, video, group chat and file transfer, and letting you know if the other party has read and is typing. It also supports B2C services, where companies can push graphic messages to users, providing an interactive 'applet'-like interface in the form of cards.
In short, RCS is like a cross-platform iMessage without the app dependency, but integrated directly into the OS and tied to the phone number. In theory, users from different carriers know each other's phone numbers, don't need to friend each other and can chat for free.
And in essence, RCS is a protocol that works on iOS and Android and offers many of the features of iMessage, and is not the same as an instant messaging service.
RCS has most of the features of iMessage, but not all. rcs does not yet support end-to-end encryption in 2019 , end-to-end encryption is now available for one-to-one chats, and end-to-end encryption in group chats will be available later this year.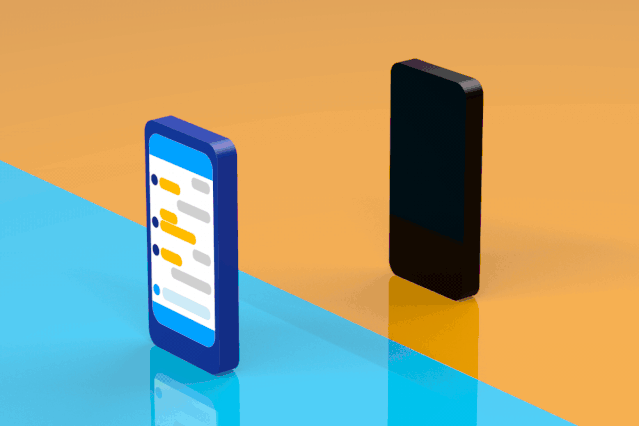 ▲ Image from: the verge
In recent months, Google has been asking Apple to support the RCS, even building a 'Get The Message' website and launching an advocacy initiative on 9 August calling on users to speak out.
If you're texting with an Android user, you won't be able to change the bubble color or bypass the SMS, MMS restrictions. But Apple can take the RCS and make those conversations better. You can @Apple and tweet with the #GetTheMessage hashtag.
There's no reason Apple has to support RCS yet
Is it possible for Apple to respond to Google and support the RCS? In response, The Verge reporter Jon Porter weighs in.
"The implication is that it's unlikely that "Apple's adoption of RCS will feel like Americans abandoning iMessage en masse and moving to WhatsApp or Signal.
From a competitor's perspective, Apple's iMessage is seen as a "soft monopoly." Hiroshi Lockheimer, a senior vice president at Google, believes that the closed environment of iMessage is a business strategy for Apple.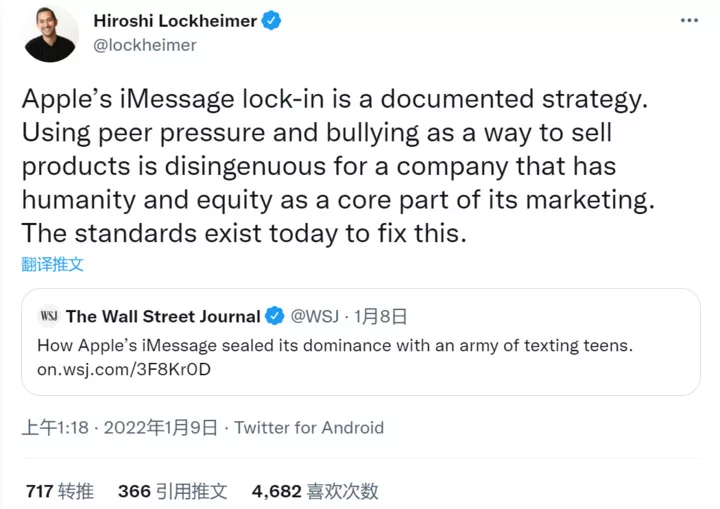 This is evident in the behavior of American teens switching iPhones and actively committing to the "iOS Wall of Service" in order to use iMessage.
What's more, for Apple, iMessage is close to the RCS, whether it's the richness of the instant messaging software or the convenience of the system of tying your phone number, so there's no need to destroy your own prestige.
So conversely, is it possible for Apple to launch an Android-enabled version of iMessage? After all, Apple doesn't have a closed strategy for all of its services.
This question has been answered long ago; in 2016, Phil Schiller, then director of marketing, admitted that 'porting iMessage to Android has done us more harm than good'.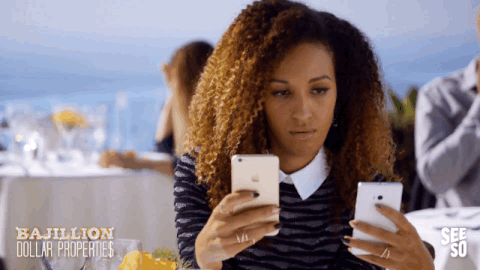 With more than a billion active devices of Apple's own, there's enough data for Apple to use for AI learning research, and the benefits of porting iMessage to Android would be more limited.
Interestingly, Google's focus on RCS comes after Hangouts, Allo, and other chat apps faltered.In 2018, Google said it wanted "every Android device to have a great default messaging experience," but the truth is that some of the products it has made still can't beat iMessage.
After Google called on the public to speak out, one Twitter user asked rhetorically.
I rarely use iMessage, but how many different chat apps has Google built and closed since iMessage was released?
Domestic carriers are getting into the game, do we need RCS?
Disliking Google's chat app is one thing, and the RCS, which brings carriers into the fold, is another, and they're not the same thing.
Back in 2008, the GSMA, the global communications industry association, defined the RCS standard. While iMessage, WhatsApp and WeChat have replaced traditional SMS, RCS still hasn't caught on, but the country's operators aren't giving up.
In July 2018, China Mobile and Huawei partnered to launch RCS "Enhanced SMS", a traffic data-based instant messaging service that can send graphics, voice, video, location and other content.
At that time, China Mobile also offered 10GB of "Enhanced Messaging Exclusive Traffic" per month. After all, apart from SMS, traffic is also a big part of the operator's business.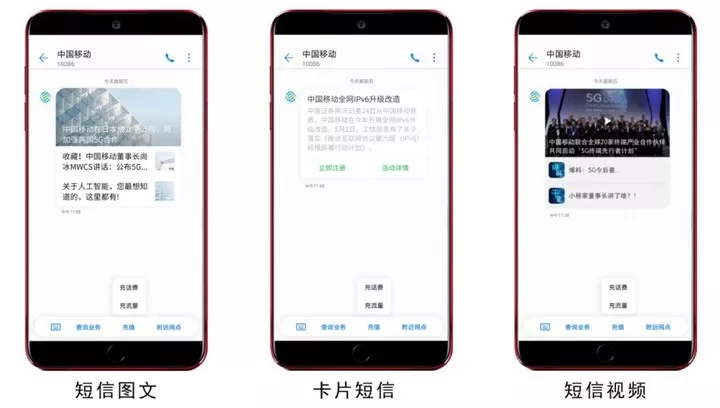 In April 2020, RCS rocketed to be called '5G messaging' in China. In this month, China Telecom, China Mobile, and China Unicom jointly released the "5G Messages White Paper".
5G messaging is "a new upgrade of the terminal's native basic short message service," and the message content will not only break through text limitations and length restrictions, but also enable the effective integration of text, images, audio, video, location and other information.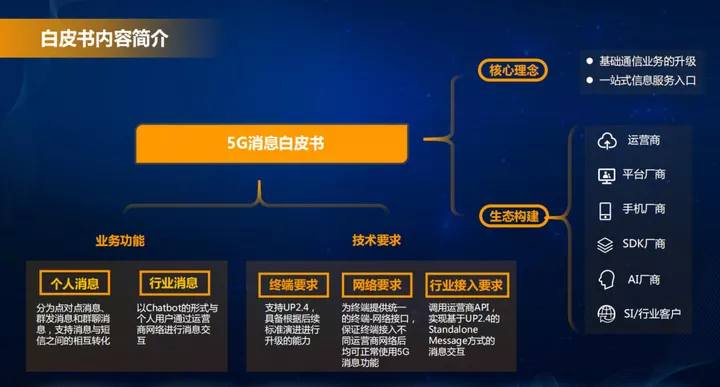 5G news is not a solo act sung by operators, as ZTE, Huawei, Xiaomi, Samsung, OPPO, Vivo and other terminal manufacturers have all paid some attention to 5G information.
And a test in late 2020 showed that only 5G phones could send and receive RCS messages properly, while 4G phones sending and receiving RCS messages would automatically be converted to SMS or MMS, amounting to a strong association of RCS with the rollout of 5G phones.
RCS seems to be very much in line with our imagination of "small but beautiful", similar to the ready-to-use small program, with the advantages of no registration, no login, no installation, real name system, etc. Users do not need to download a lot of apps, through the native message portal can complete all kinds of operations, to achieve "message as a service".
But for now, it seems that the social attributes of RCS for acquaintances are not obvious and have more value for business services and government services than the head instant messaging products that focus on social.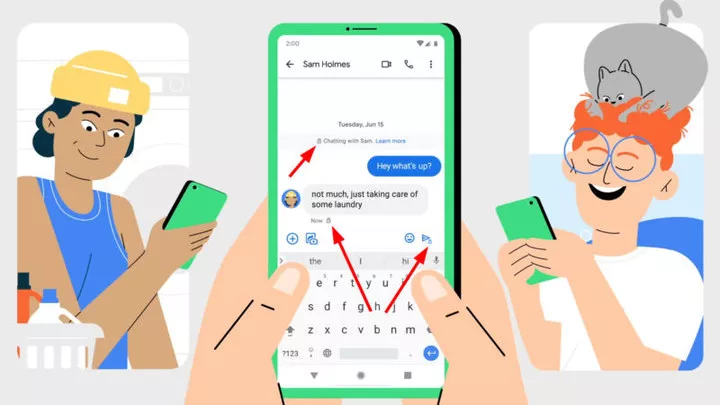 On the one hand, every shopping holiday, SMS from major e-commerce companies come one after another, and RCS is able to package such SMS in a more graphic, smart and high-end way.
On the other hand, as Zuo Pengfei, an associate researcher at the Chinese Academy of Social Sciences, said, in practical applications, apps are common in finance, education, taxation, healthcare and other fields installation cost is high, retention rate is low, and user activity is low, RCS may be able to solve this thankless situation.
However, the "harassment property" of traditional SMS is too prominent, and once the mobile phone number is stolen, the marketing SMS is like a faucet that can't be tightened. whether RCS can block spam messages such as casinos and online loans is directly related to user experience, iMessage users have long experienced the "Macau casino" bombing.
Until the arrival of the RCS, which offers a "one-stop service experience," text messages that you don't want to open except to check the captcha are still a necessity.