Apple recently held WWDC 2022, announcing the latest M2 MacBook Air and MacBook Pro. The company also announced a number of new features and hardware improvements behind IOS 16 and ipados 16. The iPad has also undergone considerable changes because of the stages manager. The latest news shows that apple is developing a new iPad Pro model. Its most obvious feature is that it is equipped with a larger 14.1-inch miniled display and supports promotion.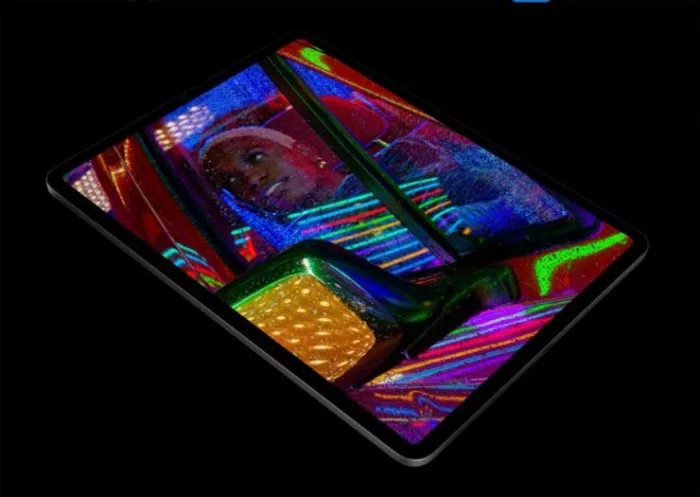 Ross young, a display analyst, shared the news on twitter, saying Apple Developing a new ipad Pro models with a larger 14.1-inch display. Young's supply chain news also indicates that the new iPad Pro model will be equipped with miniled display and support promotion technology. At present, the largest iPad Pro that apple can provide is a 12.9-inch display, which is expected to be released in 2023.
Earlier, twitter user Majin bu also said that Apple was developing a new 14.1-inch iPad pro. He also mentioned that the new iPad Pro model will use Apple's recently released M2 chip, plus 512gb of storage space and 16GB of memory as the basic model. In addition, he also believes that the latest M2 chip is also expected to join the lineup of the 11 inch iPad pro. The model will adopt more or less the same design as the existing models. The 12.9 inch iPad Pro will also be equipped with M2 chip. Its frame will be thinner, so the overall size may be smaller.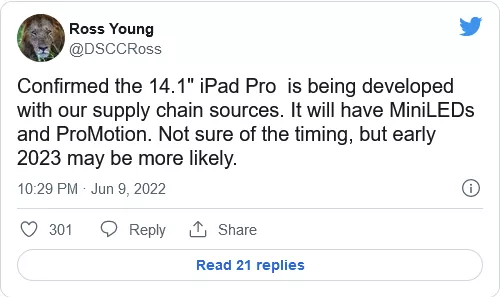 As a result, we expect apple to announce three new iPad Pro next year.