Google announced on Thursday that a new data set of the company can display features of the earth's surface in near real time. This tool called "dynamic world" uses deep learning and satellite images to produce a high-resolution land cover map, showing which lands have characteristics such as trees, crops or water.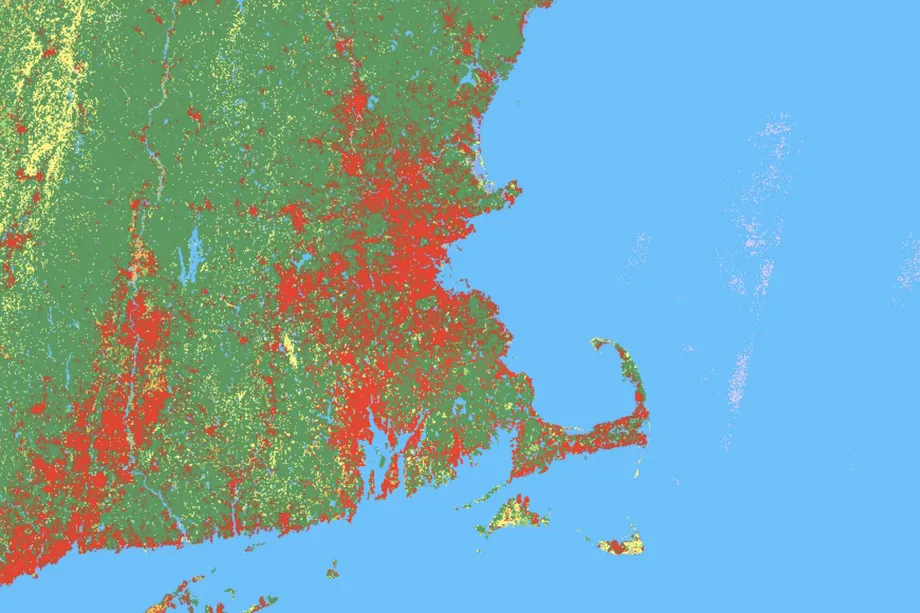 Land cover maps usually take a long time to produce, and there is a big gap between captured images and published data. They usually do not make a detailed classification of the ground conditions of a certain area -- for example, a city will be classified as "built-up" (a name for the landscape changed by human beings), even if there are large areas of park green space.
According to Google, dynamic world classifies land cover types per 1100 square feet. It shows the possibility that these areas are covered by one of nine types of cover: water, wetlands, built-up areas, trees, crops, bare land, grassland, shrubs / shrubs and snow / ice. In a paper published in nature science data, Google introduced in detail the system jointly developed by Google and the World Resources Institute.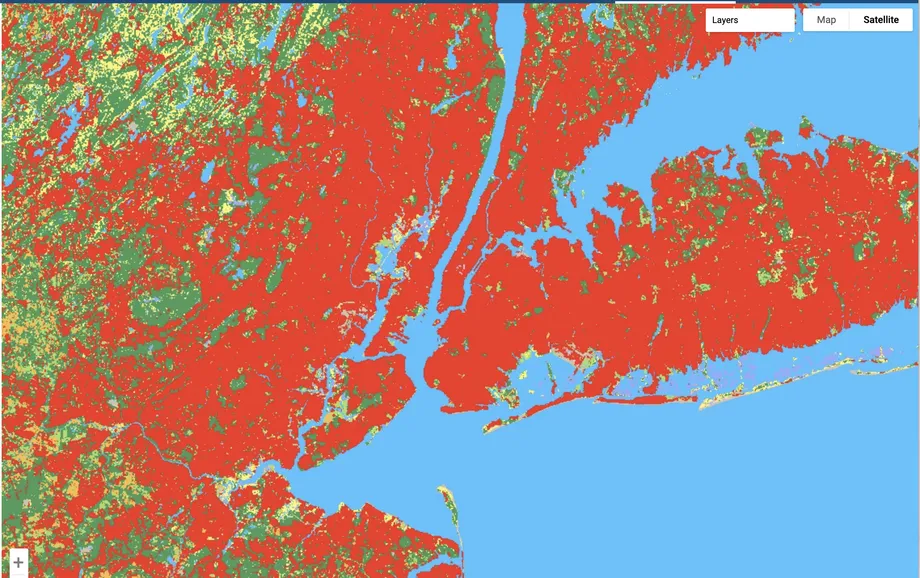 For example, the above screenshot of New York City shows that most of the area is a complex (red). But in the main parks of the city, there are some Grasslands (green) and shrubs / shrubs (yellow).
The dynamic world model generates more than 5000 pictures every day, and the land cover data is constantly updated. This allows researchers and policy makers to quickly see the impact of events such as fires or hurricanes, and helps them better respond to change.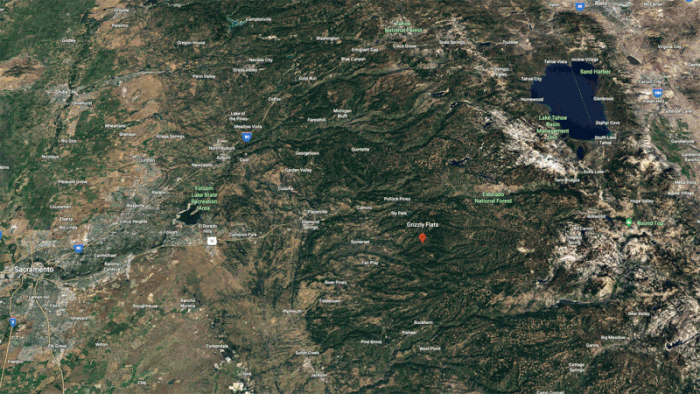 The land in Eldorado County, California is green trees before the caldo fire in August 2021, and yellow shrubs / shrubs after the fire.
Craig Hanson, vice president of the World Resources Institute in charge of food, forest, water and ocean, said in a Google announcement: "if the world wants to produce what it needs from the land, protect the remaining nature, and restore something that has been lost, we need to conduct credible, near real-time monitoring of every hectare of land on the earth."