On June 10, the founder version of Audi A8L Horch was officially launched in the Chinese market, four new models were launched at a price of RMB 1.2748-1.7356 million . As the flagship car of Audi, the founder version of Audi A8L Horch was born to match the Maybach S-class.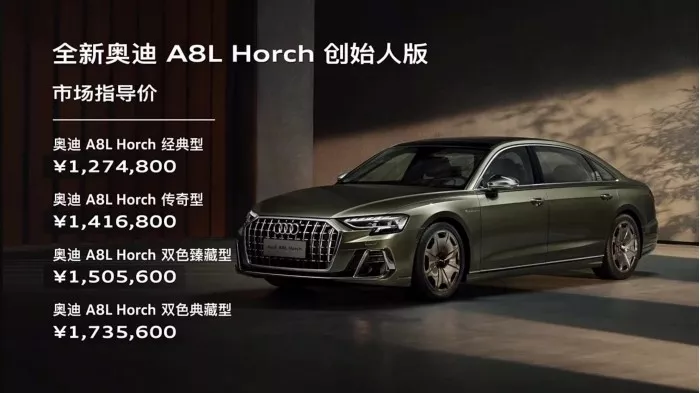 The car is based on the common A8L and uses a similar design language. The polygonal front grille is matched with the chrome plated banner type middle net, and equipped with digital matrix LED headlights, which looks particularly shiny.
In addition, two exclusive car paints, cloud rain grey and oak green, have been added to the Horch edition to highlight the unique identity of the new car.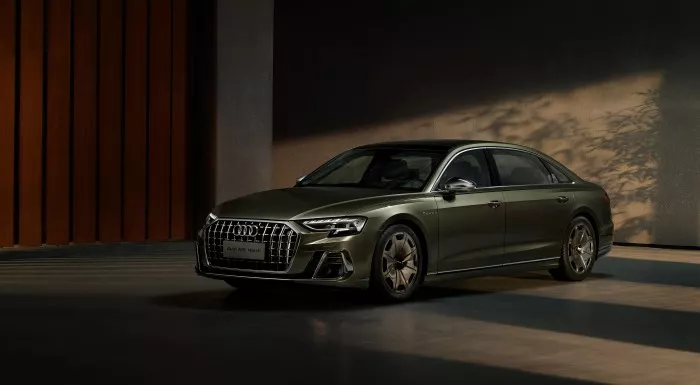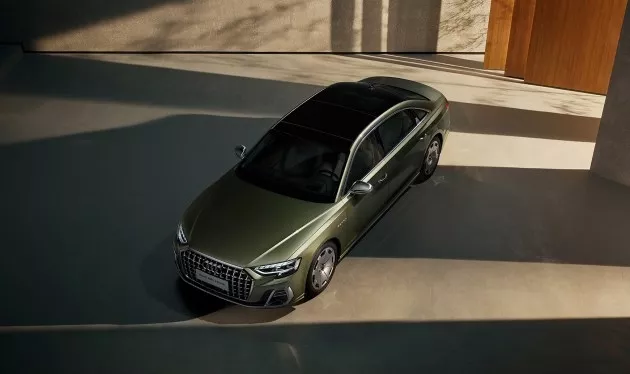 The length and wheelbase of the new car are improved by lengthening the rear half of the body. The length is 5.45m, 130mm longer than that of the ordinary Audi A8L . The lengthened part makes the overall body more slender and the rear space further increased.
It is worth mentioning that the new car uses a chrome plated decoration and a 20 inch wheel rim in the chrome plated style of a big cake, which further improves its aura.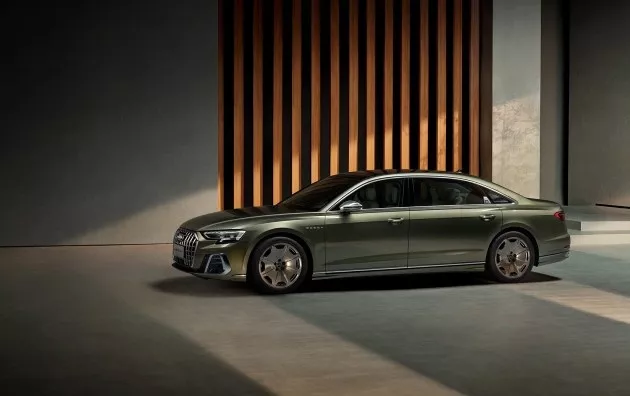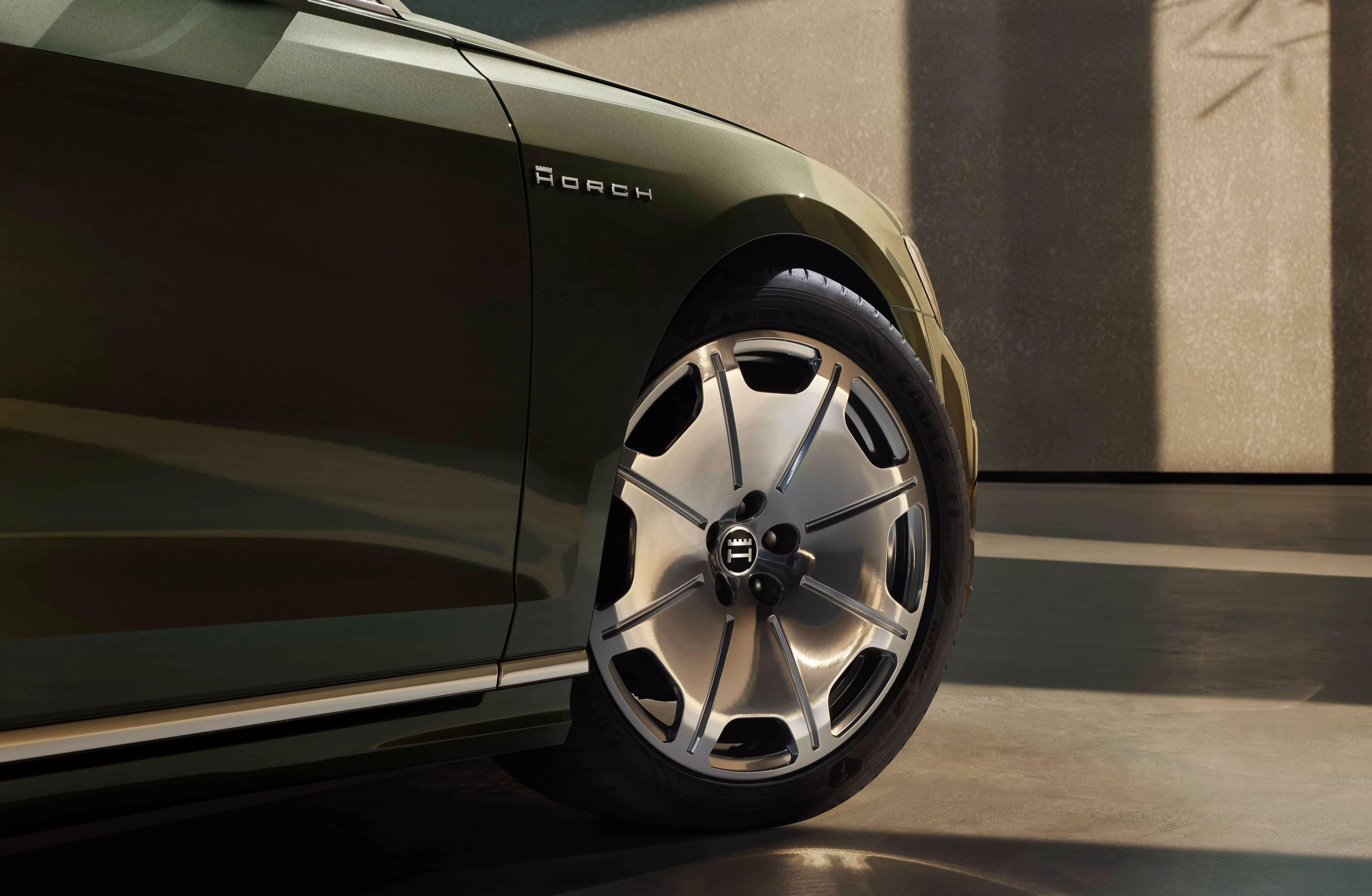 The car still uses the Audi digital virtual cockpit, equipped with a full LCD display, a three spoke multi-function steering wheel, and a full touch MMI operating system , the central control multimedia display adopts an embedded design, and the lower part is equipped with a touch in car function control system.
In addition, the air conditioner outlet of the new car adopts a hidden design, which is very ceremonial when it is opened.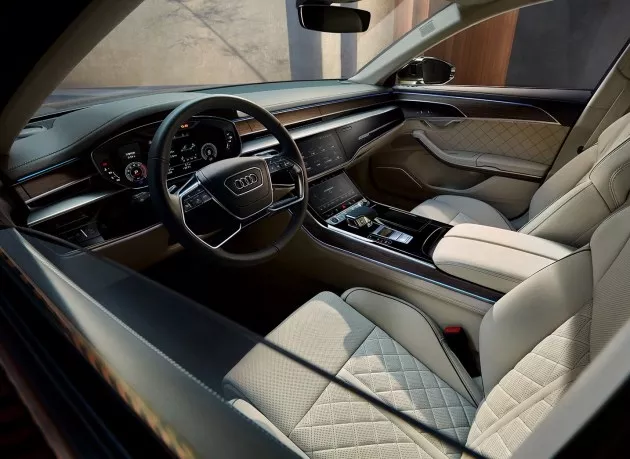 Horch version has greatly enhanced the comfort of the rear row. It also provides intelligent touch control and infotainment system, as well as the leading front / rear seat massage function at the same level. It is equipped with 8 different massage modes, which can be controlled through the function buttons on the seats, the central touch screen and the remote control in the rear row.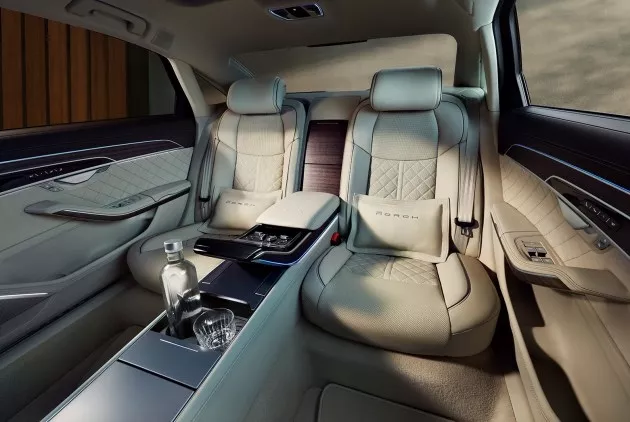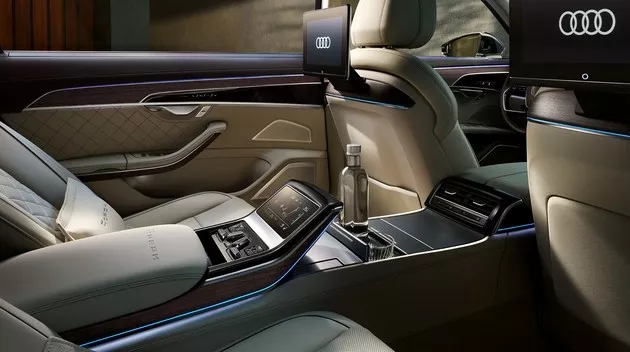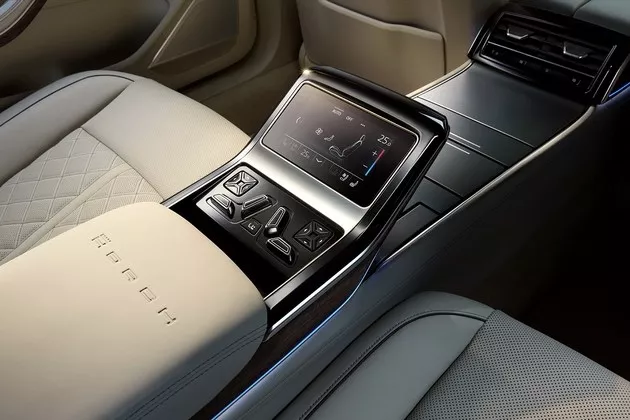 In terms of power, the new car will continue the 3.0T turbocharged V6 engine +48v light hybrid on the current model, with a maximum output of 340 HP and a peak torque of 500 nm . It will be equipped with an 8-speed manual automatic transmission and a standard Quattro 4WD system.