In recent years, due to the rapid rise of China's labor costs, more and more top technology manufacturers have successively transferred their production lines to Southeast Asian neighboring countries, especially apple, a large terminal manufacturer. Earlier, Apple CEO cook had said that he hoped to continue to expand the supply chain in Vietnam. According to the statistics of China business, up to now, 160000 people from 31 companies in Vietnam have produced iPhone, airpods, iPad, homepod mini, macbook and other devices for apple.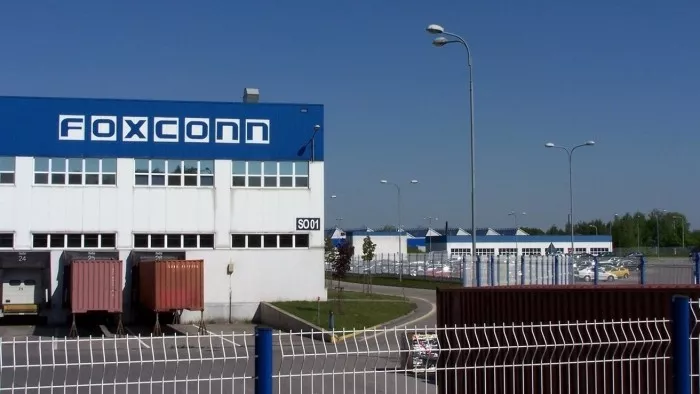 Moreover, from the perspective of trend, the [Apple] that has set up factories in Vietnam( https://apple.pvxt.net/c/1251234/435400/7639?u=https%3A%2F%2Fwww.apple.com%2Fcn%2Fmusic%2F ) The number of suppliers has also been gradually increasing in the past four years. In 2018, there were only 14 suppliers, but by 2021, the number of suppliers reached 23, of which more than one third were supply chain companies from China.
While suppliers follow Apple closely, in order to compete for more orders, the OEM has also started a "talent competition" in Vietnam. As the competition continues to intensify, the contradictions between them are gradually revealed.
Recently, according to foreign media reports, Apple plans to release some of its ipad Production was transferred from Chinese Mainland to Vietnam. BYD announced that it would assist apple to establish a production line in Vietnam and conduct trial production this month. The market also pays close attention to the layout progress of Hon Hai in Vietnam. In late November 2020, Hon Hai set up Fukang technology in Vietnam with us $270Million and set up a new plant in BAC Giang Province of Vietnam to assemble apple macbook And iPad products.
In September, 2021, another US $80million was added to Fukang, and Hon Hai's investment in Fukang technology reached US $350million. According to supply chain sources, Hon Hai increased its investment in Vietnam mainly for business group B. According to Hon Hai's annual report, business group B is responsible for wearable devices, tablets, laptops, smart speakers, etc., and will not rule out the production of wearable products related to Apple watch in the future.
On June 11, chairman liuyangwei of Hon Hai also said: "the Vietnam plant is our largest plant outside Chinese Mainland, and we will have many plans. Now the Vietnam plant has more than 60000 employees, and there will be a substantial increase in this year or two."
As Foxconn under Hon Hai is currently the world's largest consumer electronics assembly plant, many competitors are also following in Foxconn's footsteps, not only in Chinese Mainland, but also in Vietnam.
In this regard, On June 11, chairman liuyangwei of Hon Hai also publicly said: "It is not advisable for competitors. Many competitors follow Foxconn and even buy a piece of land in Foxconn factory. Instead of training their own talents, they quickly enter the market by means of high salary poaching. To win us or let us admit defeat, please come up with a set of methods instead of following behind and quickly enter the market by means of low price and low cost. The industry needs benign competition, and enterprises should develop Our core competitiveness. "
In view of the business situation in the second half of the year, as the CPI (consumer price index) of the United States in may hit a 40 year high, and the global inflation pressure is also getting higher and higher, the market is generally expected to have an impact on the consumer electronics market in the second half of the year. At the same time, recently, brands such as Acer and Asustek have also raised warnings about the future of personal computers (PCS). Even Liu Deyin, chairman of TSMC, admitted at the shareholders' meeting that the Russian Ukrainian war, the closure of the mainland and the rise of interest rates have led to supply chain restrictions and inflation. Both the smart phone and PC markets have been affected, with declining demand and rising inventory.
However, liuyangwei said: "the prosperity in the second half of the year is similar to the original forecast, or even slightly better than the original expectation. Hon Hai has a wide range of customers. At present, we have not seen the adverse factors in the rumors."
As for the reason why Hon Hai's performance is not affected, or even slightly better than expected, insiders believe that the main reason is that all the OEM factories are impacted by the closure of Chinese Mainland. Hon Hai has obtained more orders from other competitors because of its well-equipped epidemic prevention management, the widest global layout and diversified product portfolio. The performance growth is naturally higher than that of others. Liu Yangwei also pointed out before: "Hon Hai has scattered factories, diversified products, and is less affected by the closure of the city. Therefore, we can expand the market share because our shipment volume is relatively normal."
It is reported that Hon Hai will focus on electric vehicles, LEO satellites and semiconductors in the next three years. The goal in the field of electric vehicles is to achieve a market share of 5% in 2025, an industrial revenue scale of NT $1 trillion, and an annual shipment of 500000-750000 units. Liu Yangwei said that the third Hon Hai science and technology day will be held on October 18 this year. In addition to showing the mass production version of model C, there will also be two new and refreshing models.