Perfect world, a game company, had previously launched a "practice plan" for charging It is reported that the number of applicants for the plan is 14, including game planning, 3D art design, game action design, original conceptual design and other positions. The application fee is 17800 yuan / person
Access:
Perfect world says that the training program lasts for 3 months, and if it lasts for more than 3 months, there will be no additional charge. And after the training, you can "directly join the perfect world". However, a company representative also said in an interview with the South China Morning Post that "it is not a guarantee for employment".
Many netizens questioned this, saying that this is "let you spend money to go to work and buy project experience", while others said that "some training institutions are the same.".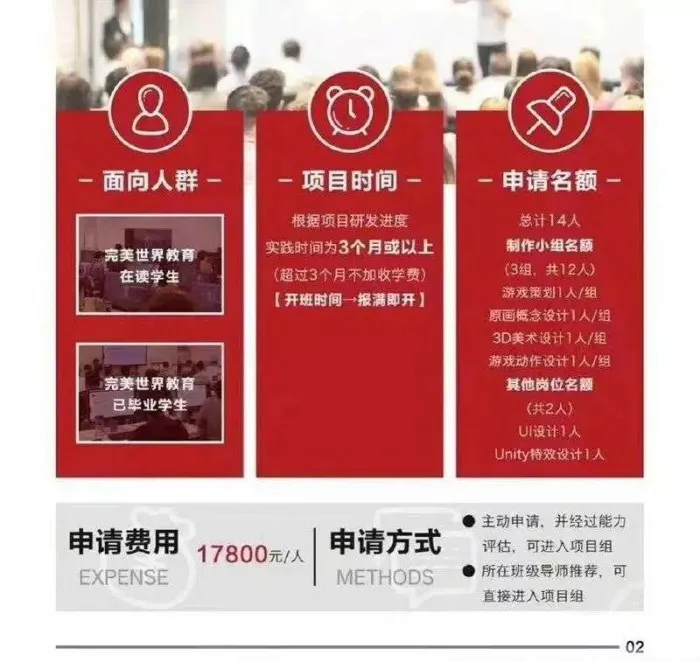 In this regard, the official has officially denied these claims in a recent statement. The statement said that the training program is limited to internal students who have participated in their education program.
"We have received a lot of feedback from students who want to participate in the development and operation of the actual project, so we have organized this project for them," the statement said
Previously, embracer group, a large game group, purchased two subsidiaries from perfect world's parent company in december2021 for us $125million, namely perfect world North America branch and perfect world distribution company. It is said that the students who join the training program will participate in the development of a "large-scale world multiplayer online survival" online game. It is not clear which game it is.