Today, Qualcomm Xiaolong 8+ manufactured by TSMC appeared on geekbench's running website, with a single core score of 1311 and a multi-core score of 4070 Compared with MediaTek Tianji 9000, Xiaolong 8+ single core performance is slightly better than Tianji 9000, but Tianji 9000 is relatively better in multi-core performance The blogger @ digital chat station revealed that after the performance mode of Xiaolong 8+ terminal is enabled, the multi-core performance can be improved, reaching about 4200, which is close to Tianji 9000**
Access:
It is reported that the maximum dominant frequency of the cortex-x2 super core of the Xiaolong 8+ CPU has been increased to 3.2ghz. While the performance has been improved, the power consumption of the Xiaolong 8+ has also been greatly optimized. According to the official statement, the CPU power consumption is reduced by about 30% compared with the snapdragon 8, and the GPU power consumption is reduced by up to 30%. The overall power consumption of the platform is reduced by about 15% compared with the snapdragon 8.
Wang Xiang of Xiaomi group stressed that Xiaolong 8+ is not a half generation small upgrade like Xiaolong 888+ before, but a real experience of great innovation.
Terminals equipped with Qualcomm snapdragon 8+ chips will be launched in July. Xiaomi, Motorola, iqoo, realme and other brands will launch snapdragon 8+ terminals in July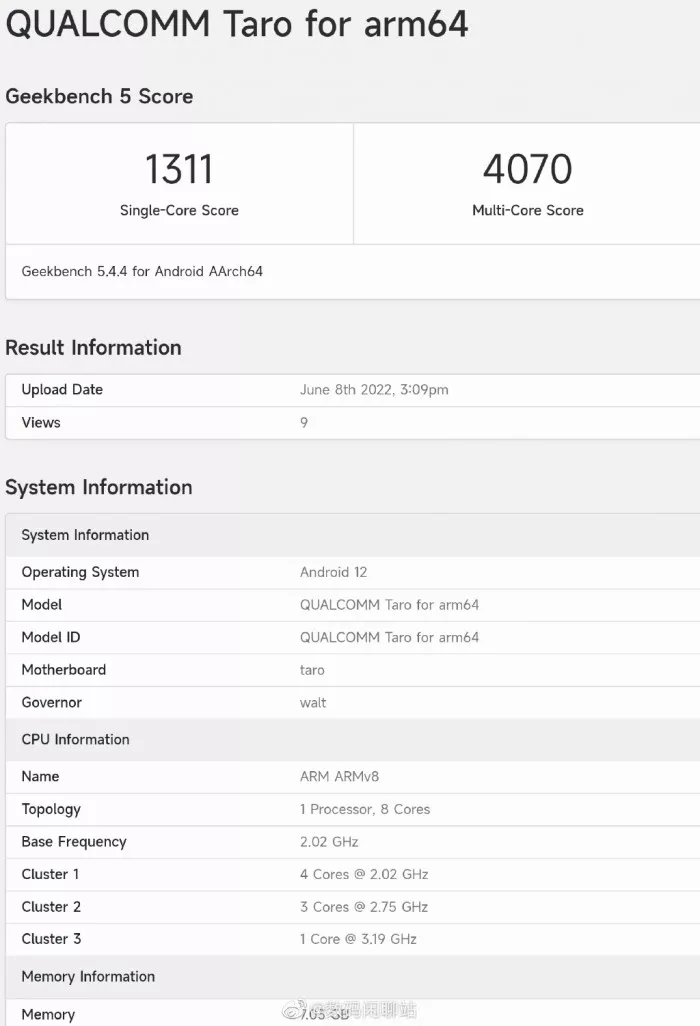 Xiaolong 8+ running points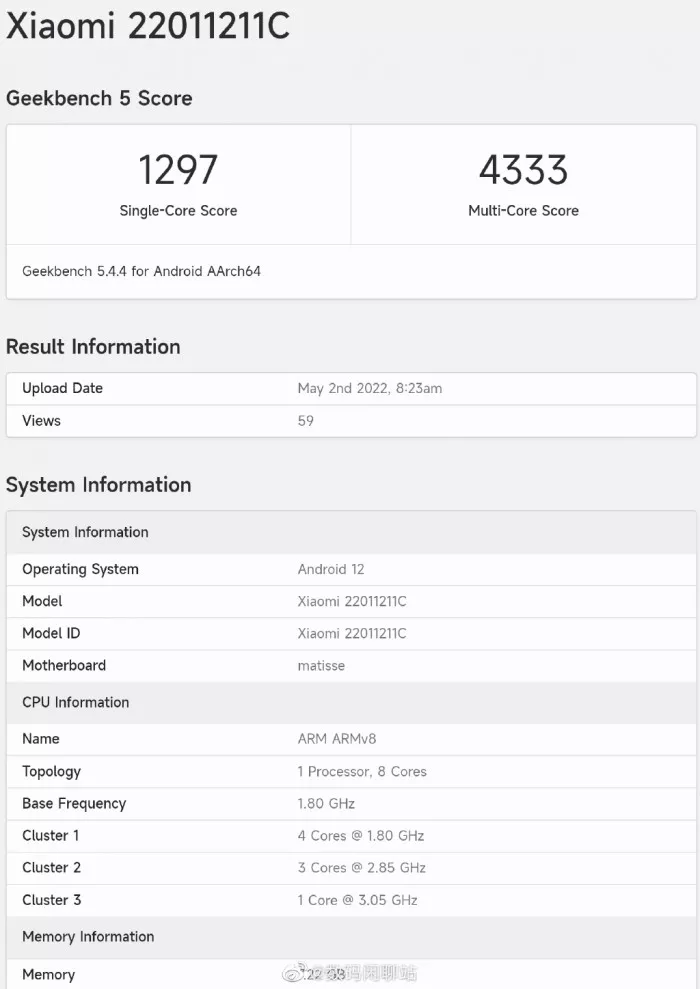 Tianji 9000 running points