On June 13, Beijing time, the relevant arms think tank said on Monday that it is expected that the global nuclear arsenals will increase for the first time since the cold war in the next few years, and the risk of using such weapons is the greatest in decades** In a new group of studies, the think tank of the Stockholm International Peace Research Institute (SIPRI) said that Russia's invasion of Ukraine and Western support for Kiev had exacerbated tensions among the world's nine nuclear weapon states.
Access: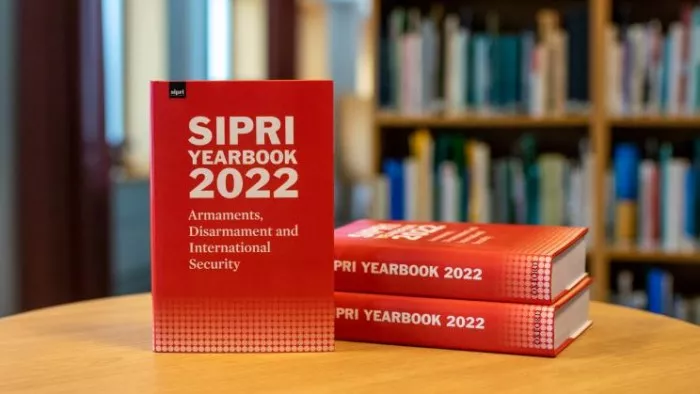 Although the number of nuclear weapons decreased slightly between January 2021 and January 2022, the SIPRI Institute said that unless the nuclear weapon powers take immediate action, the number of global nuclear warhead stockpiles will begin to rise for the first time in decades**
"This is a very worrying trend," wilfredwan, director of the weapons of mass destruction program of SIPRI Institute, said in the report of the think tank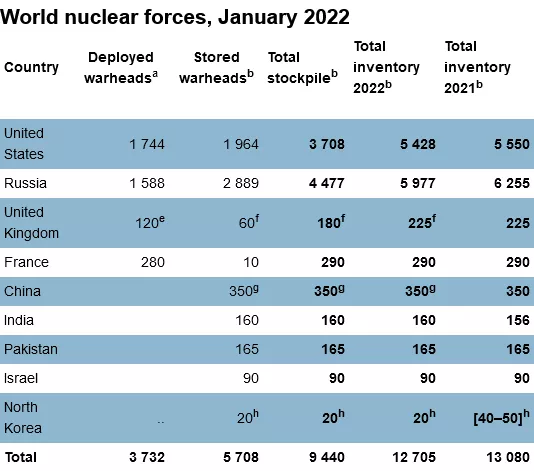 According to SIPRI Research Institute, the number of nuclear warheads in the world decreased from 13080 in January 2021 to 12705 in January 2022. It is estimated that 3732 warheads have been deployed together with missiles and aircraft, and about 2000 warheads belonging to Russia or the United States are in a high combat readiness state.
Stefan Levin, chairman of the board of directors of SIPRI Institute and former Prime Minister of Sweden, said that at a time when mankind and the earth are facing a series of profound and urgent common challenges, the relations among the world's major powers have further deteriorated, and these challenges can only be solved through international cooperation.