Tesla's annual proxy statement submitted to the securities and Exchange Commission (SEC) on Friday shows that the company plans to split its shares by three to one, and Larry Ellison, a member of the board of directors, does not intend to run for re-election. Tesla said that the potential stock split plan will provide greater flexibility for employees to manage equity and will make it easier for retail investors to obtain shares.
Access: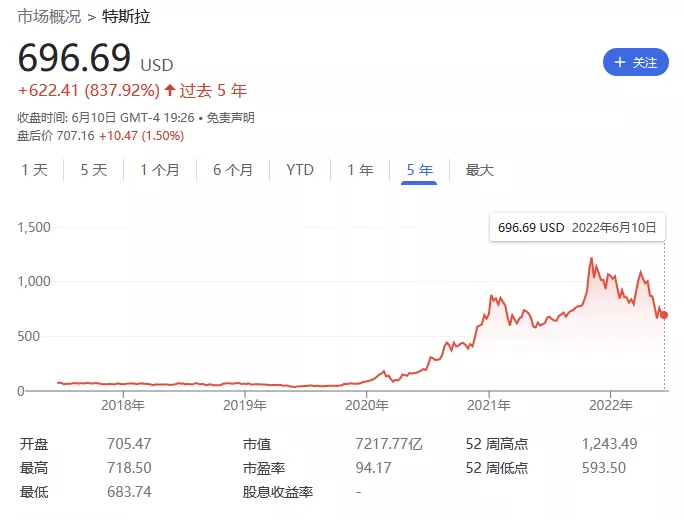 According to the proxy statement, Ellison currently owns 1.5% of Tesla. Ellison plans to give up his duties as a member of Tesla's board of directors, but the document does not specify who can replace him. Ellison will withdraw from the company's board of directors in August, when there will be only seven seats left on the board.
The document also said that Tesla CEO musk currently holds 23.5% of the company's shares, and pioneer group holds 6% of Tesla's shares. Since the end of 2021, musk has sold a considerable part of Tesla shares, partly to support his acquisition of social networking giant twitter with about $44billion.
Tesla announced a similar 5-to-1 stock split in August 2020.
The company plans to hold an online annual general meeting of shareholders at the new Tesla plant in Austin, Texas on August 4, 2022, and invite a limited number of shareholders to attend in person.
Tesla shares rose more than 2% after hours.