After Putin decided to take military action against Ukraine, the reconfiguration of Russia's digital landscape continued at the macro and micro levels. Here is a development of the latter Yandex, a local technology giant, has quietly removed the national boundaries from its map products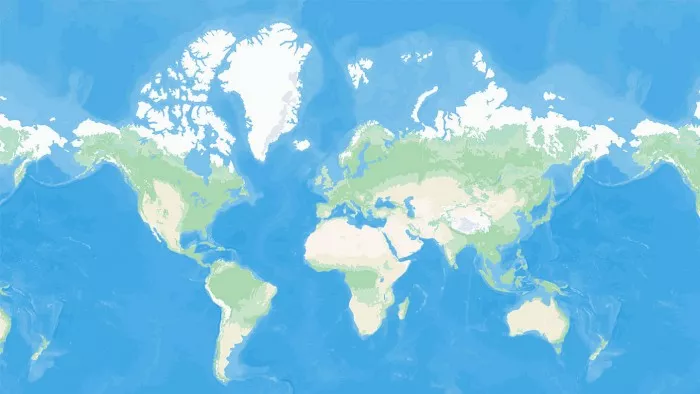 Yandex's map application is very popular in the CIS region, and its users can still see the displayed country names - but the lines describing the exact boundaries between countries such as Ukraine and Russia are no longer visible.
It is learned that this move is to avoid the political pressure from the Kremlin related to the Ukrainian war - the Putin regime is trying to redraw the actual border through military aggression.
When asked to comment, yandex spokesperson did not clearly point out that this was the reason for taking the drastic step of deleting the national boundary from its map products. However, in a statement, the company said that it had deleted the national boundary -- describing this change as part of the focus on local navigation.
"Yandex maps is a universal service that helps people find nearby organizations and places, choose public transport and plan comfortable routes. These are the main uses of our users," the spokesman said, "In the near future, maps will become more physically geographically oriented on a scale that is not used for its main purpose -- that is, the overview scale of the map. The focus there will shift from national boundaries to natural objects. Our goal is to show the world around us. Therefore, some objects -- such as mountains, rivers, polar lines and other data unique to this type of map -- will appear on them."
Yandex's map application seems to be able to handle other potential political disputes -- such as different geographical names or different English transliterations of Ukrainian geographical names (i.e. based on Ukrainian or Russian pronunciation) -- either customize the view according to the user's location, or display conflicting options on the map and separate them with "/" symbols. In addition, it is speculated that this is also to avoid political disputes as much as possible and to express their neutral position.
In recent months, the Russian technology giant announced a more significant restructuring of its business in order to reduce its political risks.
Given that most of yandex's businesses and employees are trapped in the Kremlin's instructions, it remains to be seen how successful yandex's strategy to reduce its risks inside and outside Russia will be.
Earlier this month, the European Union included Arkady volozh, yandex's second key executive officer, co-founder, CEO and executive director, in its sanctions list. Although the company itself was not sanctioned, it triggered another decline in its share price. Volozh's response was to step down - but yandex said the EU's decision was "totally unfair" and "based on an inaccurate understanding of Arkady and yandex".
The company expressed disappointment in a statement issued on Monday: "rather than being sanctioned, it is better to praise Arkady for establishing one of the most independent, modern and progressive companies in Russia from the beginning, and also one of the most innovative companies in Europe; it is a real pioneer in the fields of search, car Hailing, map and navigation, and autonomous vehicle, which are just a few areas that yandex is good at."
As early as March, the EU also sanctioned Tigran khudaverdyan, deputy chief executive officer and executive director, who also stepped down at that time. Yandex's share price has fallen by more than 70% since mid February.