This morning, Tesla held its 2022 annual shareholder meeting at its Texas factory. It could also be described as Musk's 'bragging' meeting, where he himself had a self-deprecating "I know bragging has to come true in a hurry."
But Musk has become a social media top stream gaining a huge following over the years, not only because of his bold and outlandish statements, but also because he has made his bragging rights come true step by step over the years, from Tesla to SpaceX.
We're the first to compile the important information from the conference to see what Musk blew this time and dramatize what the future holds for Tesla.
Essence.
Tesla to Build Dozens of Superfactories
We can build 1.5 million cars this year.
Production begins next year, Cybertruck.
There will be a V4 supercharge next year
Musk is confident that FSD will be launched within the year
In ten years, Tesla will have built a cumulative 100 million cars.
Tesla can make more money than traditional car companies
Shanghai factory is hard to beat
Tesla Bot is more valuable than a car
Parts costs are on a downward trend
Even if Musk is abducted by aliens, Tesla will still be fine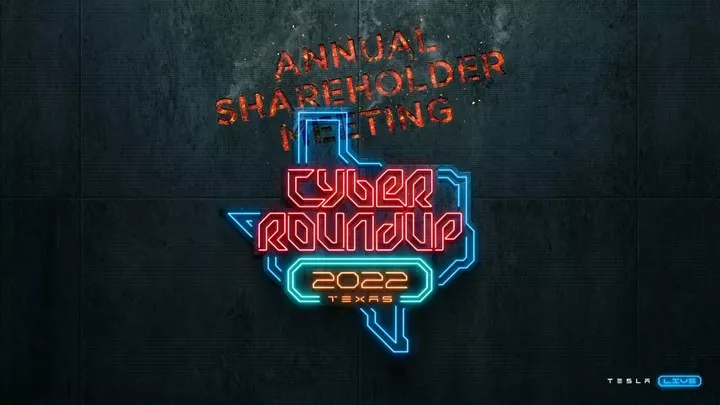 At the beginning of the meeting, Martin Viecha, Tesla's vice president of investor relations, mentioned that this was the most attended Tesla annual shareholder meeting, perhaps because there were more shareholders -
At the AGM, Tesla shareholders approved a proposed share split at a ratio of 3:1, the second share split for Tesla in two years. Today, the barrier to becoming a Tesla shareholder is even lower. Of course, I still can't afford it.
More than that, let's look at Musk.
Build more, sell more, make more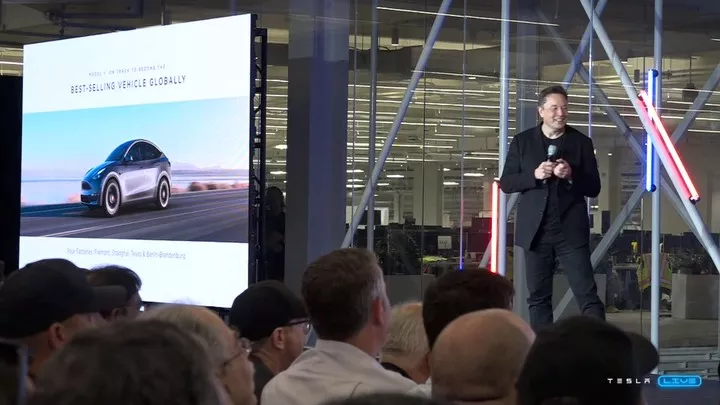 When the leader takes the stage, it is natural to highlight what has been accomplished in the past year.
Musk noted that Tesla will surpass 1.5 million units in capacity this year. Well coincidentally, Tesla reached a small achievement exactly last week - the 3 millionth Tesla, was born.
Musk is proud of Tesla's production, exclaiming.
Ten years ago, Tesla built 2,500 Roadsters and about a few hundred Model S. Today, Tesla has built 3 million cars, which seems like a pyramid scheme.
And for Tesla's next decade, Musk gave a number, 'I'd be surprised if it doesn't exceed 1 billion (cumulatively) in 10 years'.
Musk has been able to sell so many cars with no more than a strong product, strong sales, and on the other hand, Tesla's capacity is very strong.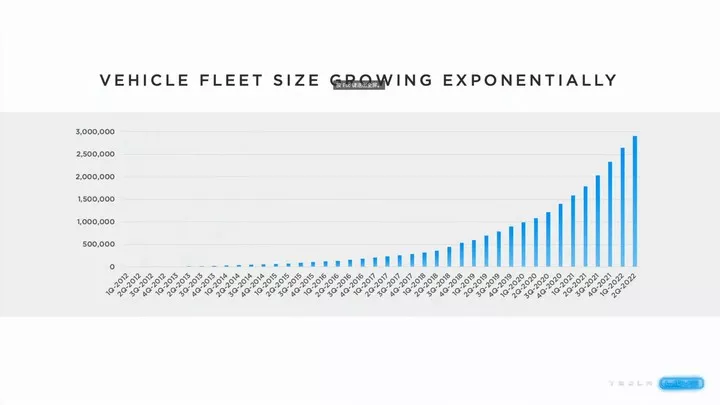 ▲ Over the past decade, Tesla deliveries have improved dramatically
Looking at the bar chart given by Musk, Tesla's capacity has grown at a compounded quarterly rate of 72% so far in Q3 2017, and the CEO hopes that Tesla will be able to achieve a capacity rate of 2 million units per year by the end of this year.
That's not a particularly difficult goal for Tesla, which actually reached a capacity rate of 1.5 million units per year in June of this year, and today's lower-capacity Texas and Berlin plants could catch up with a little effort.
However, the best 'top student' is still the Shanghai factory, and even Musk says that 'Tesla Shanghai is hard to beat'.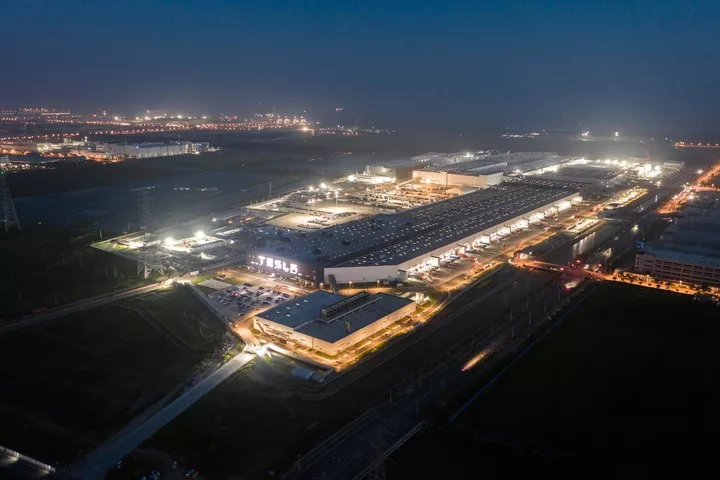 "To reach our goal of producing 20 million cars a year, Tesla will need about a dozen factories," Musk said, "each with a capacity of 1.5 to 2 million cars a year. **"
Interestingly, Musk alluded to the fact that 'I'm sort of half-Canadian'.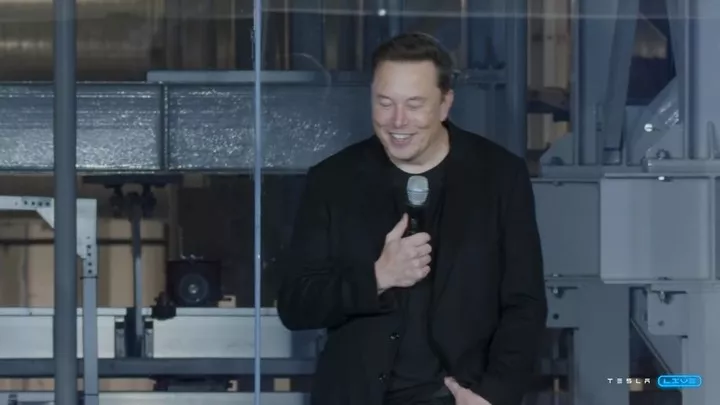 Cars sell more and naturally make more, see the picture. ⬇️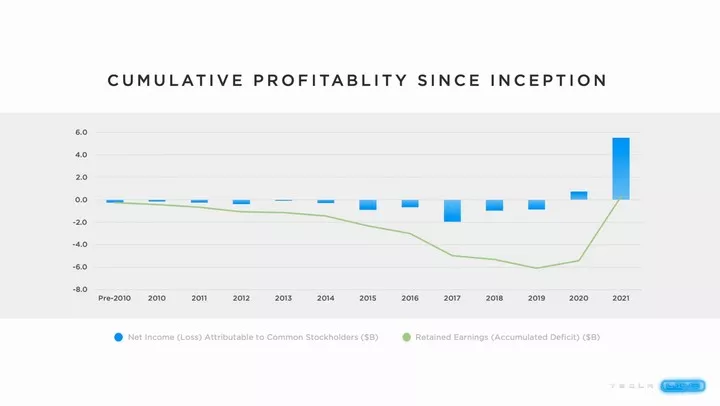 In 2020, at 17 years old, Tesla finally became a profitable company and saw leaps and bounds of growth** the year after it became profitable.
You want to know if a person is a good earner, just look at their wallet. Let's look at Tesla's wallet.
Over the last 4 quarters, Tesla has had positive cash flow of $7 billion. To sum it up simply: build more, sell more, and make more money.
Even better money than traditional car companies.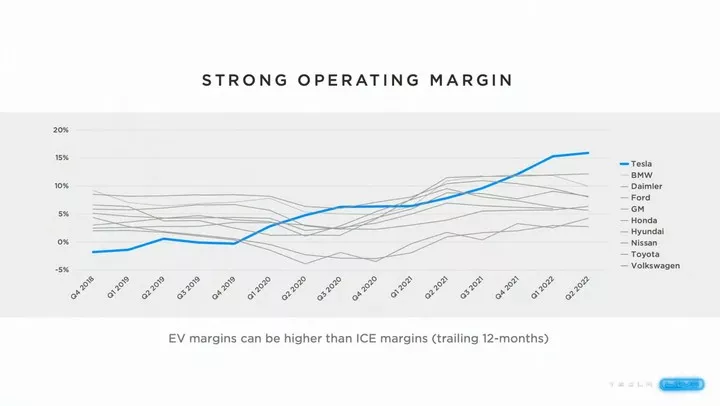 As you can see, Tesla's profit margins have surpassed a host of traditional automakers like BMW, Mercedes, Ford, and GM, and even dumped second place by a wide margin.
Tesla's operating margins are among the highest in the entire auto industry.
Also, Musk revealed that the Model Y is the most profitable model of the year.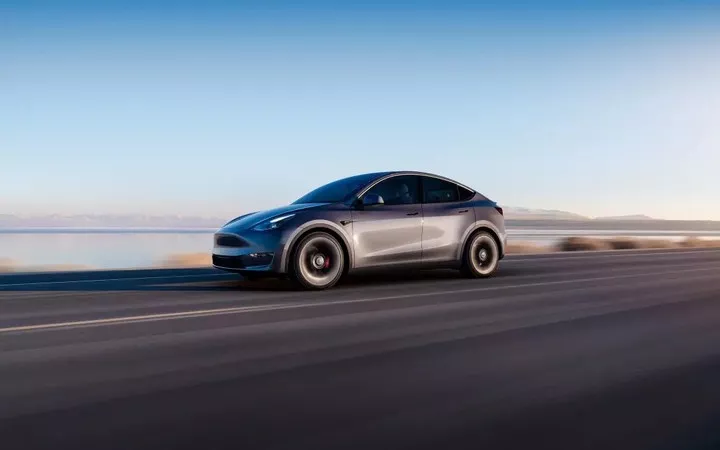 Tesla is able to have such high operating margins due to its excellent cost control and process optimization capabilities. Robyn Denholm, Tesla's Chairman, also stressed during the meeting that Tesla is focused on cost reduction.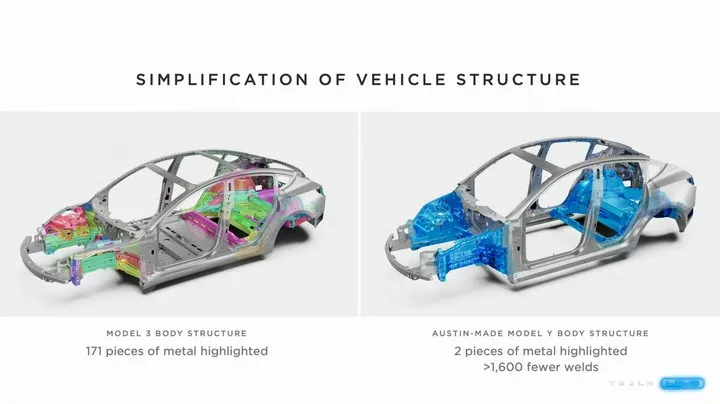 Two examples, the first being integrated die-casting, a technology that has greatly streamlined Tesla's production process. It can be seen that the number of robots in the Austin and Berlin plants has been drastically reduced compared to the Foley Mont plant -
Again with the Mode Y, the two new factories have about half as many robots, not to mention the Model 3, which doesn't use integrated die castings at all.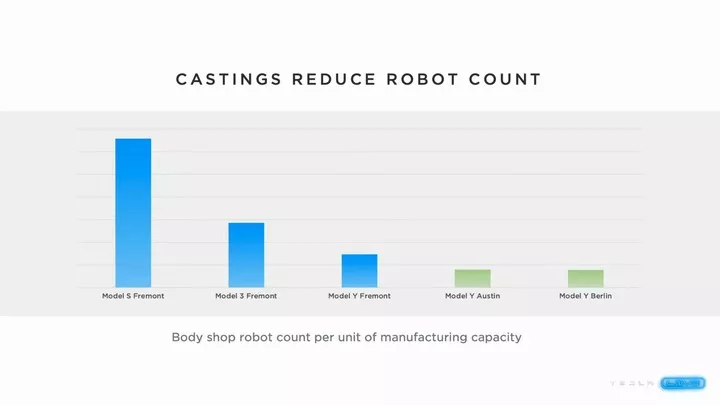 Second, Tesla also worked in the factory layout, the rational layout of the new factory not only reduces energy costs, production efficiency has also been improved.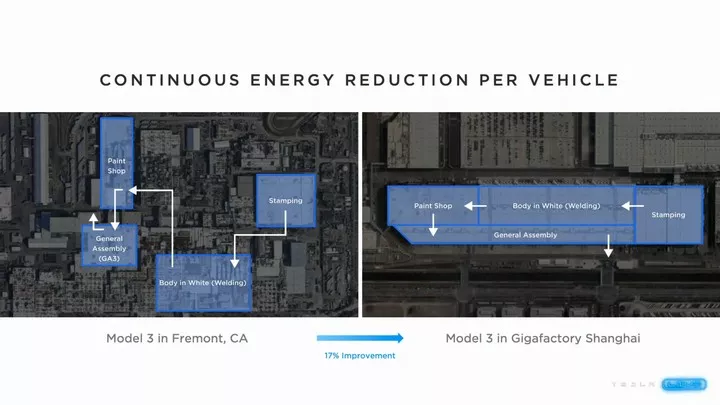 What happened to all those promises Musk made?
Tesla Robotics and Robotaxi
Back at the top of this year's Q2 earnings call, Musk gave a lot of teasers about AI DAY, and at this shareholder meeting, Musk let out even more.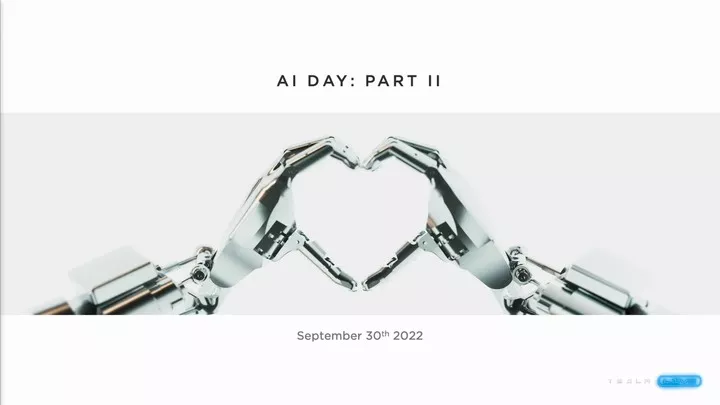 Regarding the Tesla robot on top of AI DAY, Musk believes it will change the concept of an economy that could later open up a sharing model for Optimus robots, cars will not be as valuable as Optimus robots.
Musk announced last summer that the Tesla robot would come out this year, before it was called Optimus Prime.
The robot stands 5 feet 8 inches tall, weighs 125 pounds, can carry 45 pounds, can pull 150 pounds hard, and moves at 5 miles per hour. A prototype could be announced around Sept. 30 and go into production in 2023.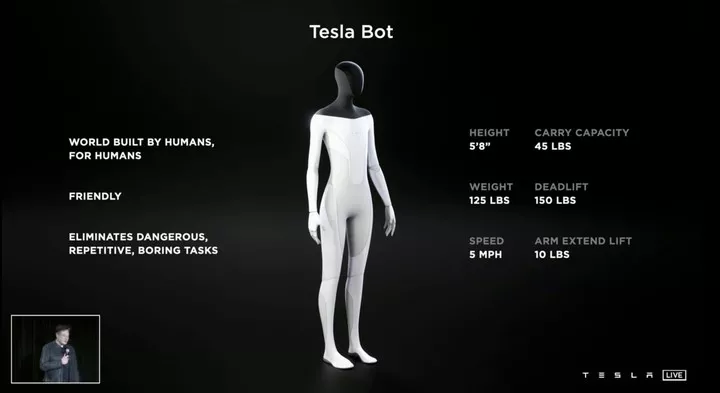 Musk was asked about pilot cities involving the Robotaxi program, and Musk said that there may not be any pilot cities and that the company aims to provide a universal solution for autonomous driving.
FSD Beta
With some 42 million miles on the FSD, it's interesting to note that Musk has given himself a Flag by vowing that Tesla will launch a non-test version of its fully automated driving software in 2022, adding that the FSD Beta's ability to steer in the face of complex environmental situations is surprising.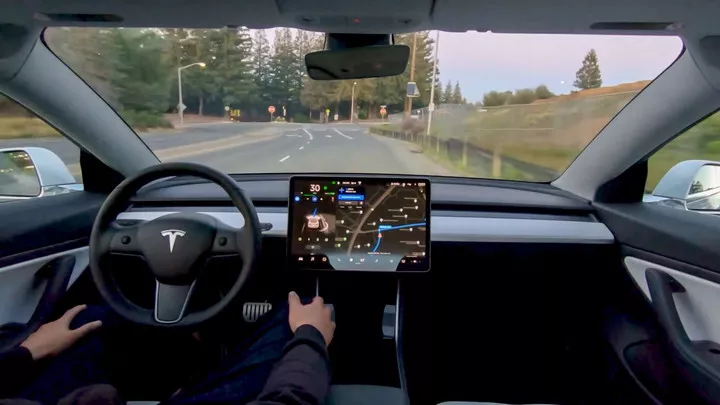 Musk believes FSD Beta makes roads safer and countless lives will be saved.
Cybertruck
From planning to pricing, the Cybetruck built at the Texas plant this year will be a little different than when it was first announced. The all-electric pickup that has been repeatedly jumped around may actually be coming next year, and in Musk's mouth, it's a very heavy-duty product.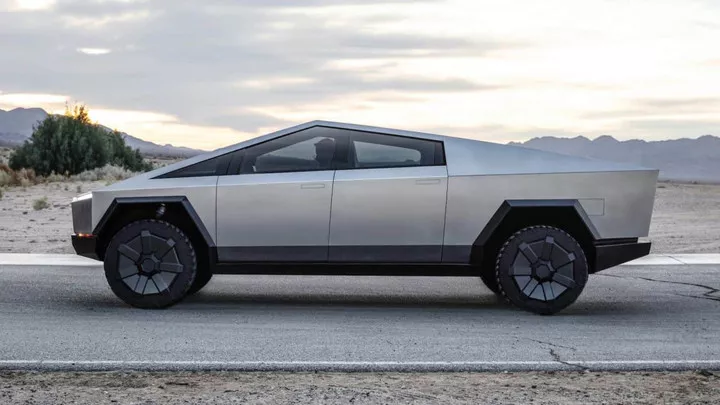 Related to environmental protection
Tesla delivered a total of 4GWh battery capacity energy storage in 2021, and Chairman Robyn Denholm said at the AGM that they provide enough clean energy to power 3 million homes worldwide.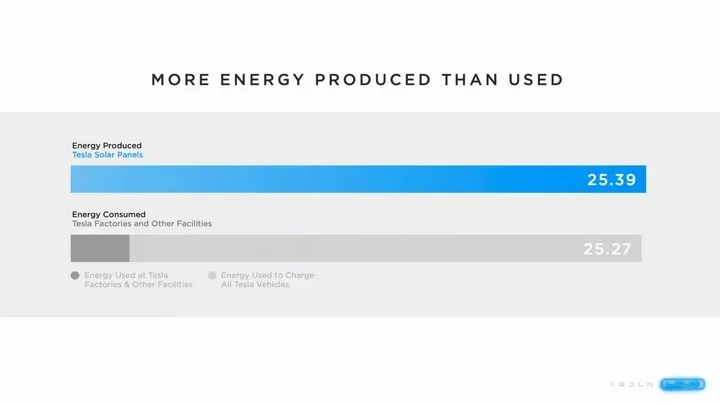 Musk said that over the past 10 years, energy storage devices have provided enough electricity to cover the combined power consumed by his own factories, vehicles, fast chargers and home chargers, and even have a surplus.
In addition, Musk spoke highly of the previously announced battery recycling program, with battery pack recycling now turned on at the Nevada plant at about 50 packs per week, but the operation has not yet expanded and a large number of packs are still in use.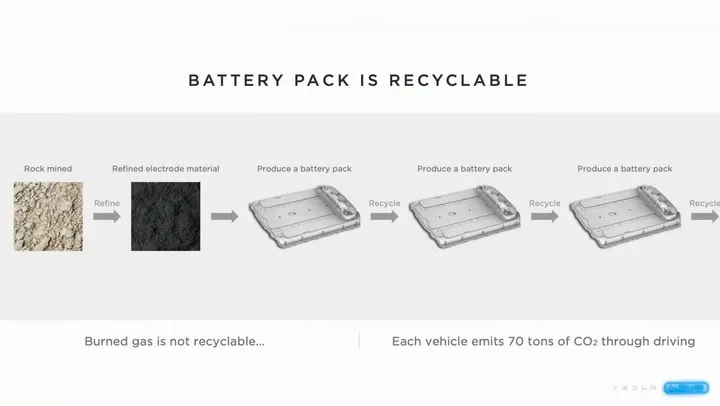 According to Musk's idea, smart electric cars could not only protect the planet, but also lead to a very different way of life and even reshape the logic of social productivity.
The Earth can be saved and will be saved.
Musk with 'ace players'
We have a very talented team here, and even if I were abducted by aliens, or if I were to go back to my home planet, Tesla would still be doing well.
It was also mentioned in Tesla's previously released 2021 Impact Report that SpaceX and Tesla, are the two most desired companies for engineering graduates in the US. Interestingly, Marks even allows employees to work at both SpaceX and Tesla.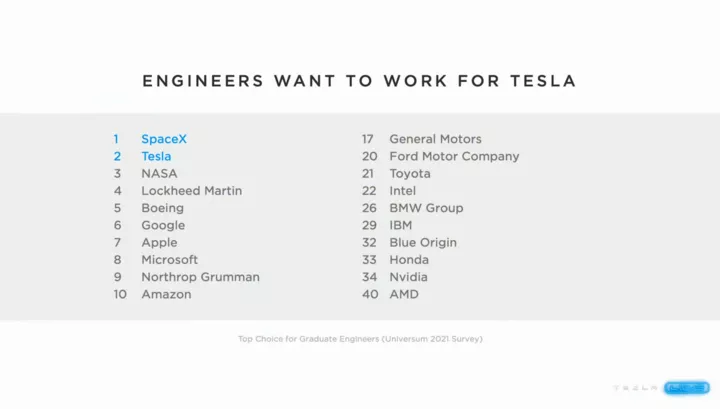 Musk is adamant that 'whichever team the ace goes to, whichever team is likely to win'.
Perhaps that's where the confidence of 100 million vehicles comes from.
By the way, I also noticed a small detail: Musk, who is probably not usually a big water drinker, spoke for an hour and only drank a small half bottle.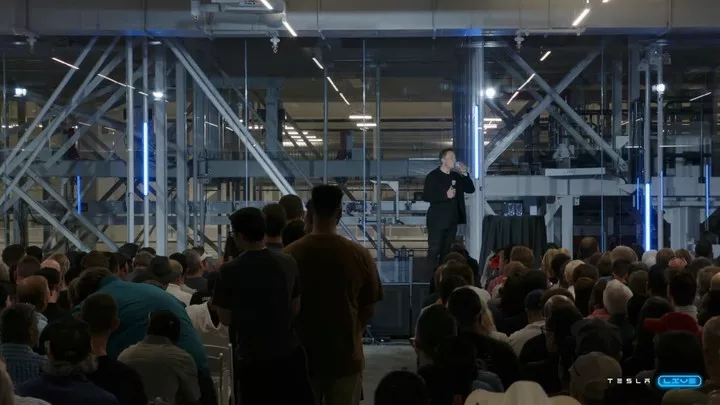 *Zeng Yaoxin also contributed to this article.