Three rare Apple items have been auctioned, including a time cover signed by Steve Jobs, a functional apple-1 and a retro Apple check Another batch of Apple collections were auctioned, this time as part of the Boston based RR auctions' remarkable auctions series.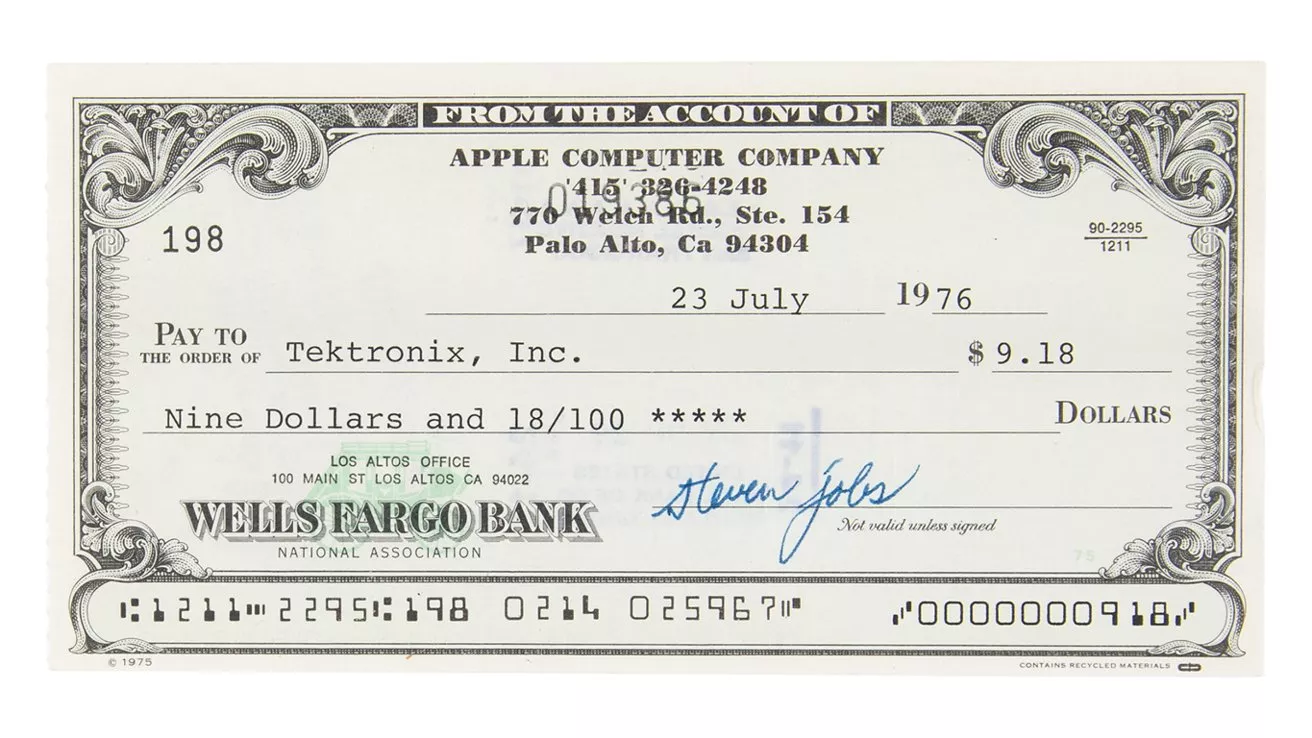 One item in the series, a check, is particularly noteworthy because it has both jobs' signature and the letterhead of apple computer company. In addition, it is dated july23,1976 -- that is Apple The year the company was founded.
The auction list said: "the check used Apple's first official address: '770 Welch Rd., ste. 154, Palo Alto' -- this is the answering service and mail delivery place they used when operating in the famous jobs' family garage. (the check) is in good condition. It is encapsulated in a psa/dna authentication folder."
The check is expected to be sold for at least $25000.
The auction also included a functional apple-1 computer, which was manually numbered by Steve jobs.
This computer comes from the collection of personal computer pioneer Roger Wagner. It was sold with all the components and accessories required for operation. It is listed as number 12 on the apple-1 registry.
Wagner is famous for writing the first book on assembly language programming for Apple II.
According to the auction list, the equipment includes:
The original apple-1 circuit board is marked with inventory number "01-0068" in Steve Jobs' hands;
Original apple card tape interface (ACI) and instructions;
Original Apple II keyboard and apple-1 cable adapter;
Apple-1 basic cartridge;
Panasonic rq413s portable cassette tape recorder / player;
Taxan model kg-12nu-y 12 inch display monitor;
Cffa1-cf card adapter for apple-1;
Copy of the apple-1 operating manual, signed by Steve Wozniak with a black felt tip.
Corey Cohen, an apple-1 expert, rated the status of the package as 7.0/10 and will provide a comprehensive technical status report to qualified bidders. The kit includes a complete identification of jobs' handwriting on the blackboard provided by psa/dna.
Apple-1 is expected to generate more than $450000 in revenue.
Finally, there was a cover of the February 1982 issue of time magazine signed by jobs.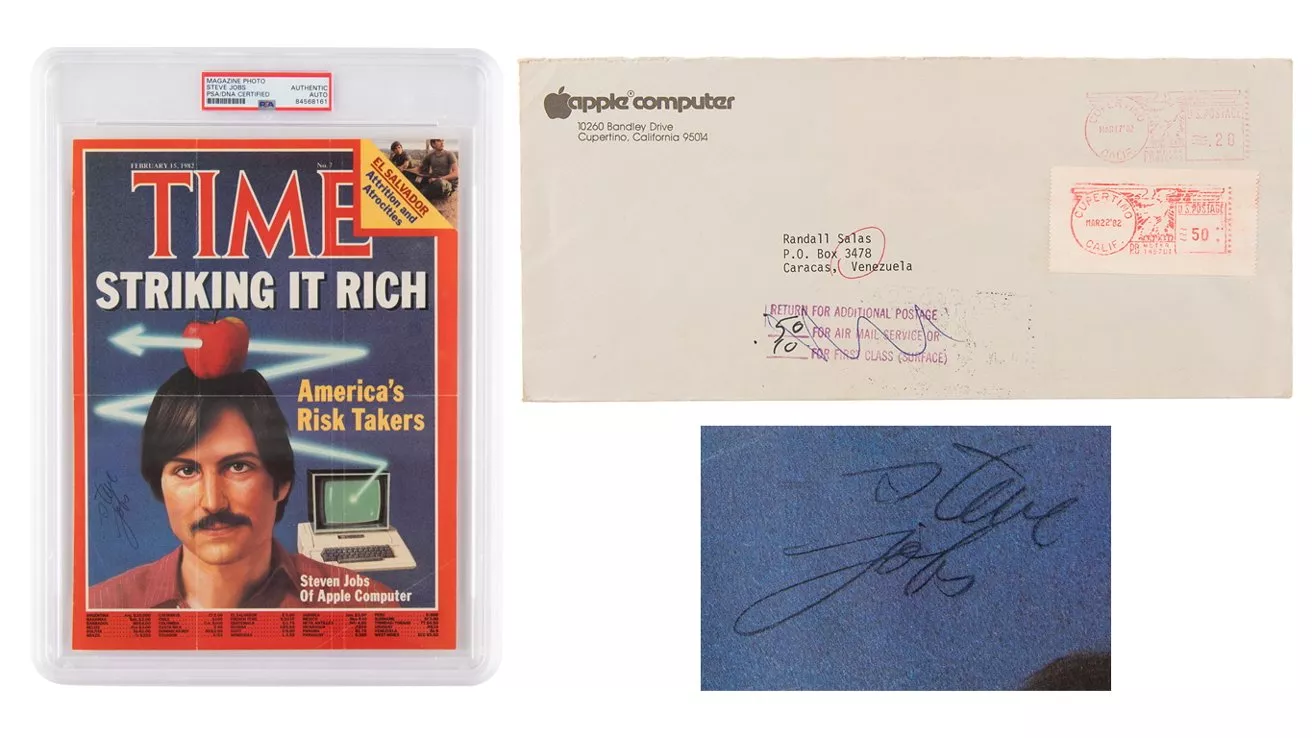 The cover also includes the original mailing envelope of apple computer, postmarked march17,1982, Cupertino, California.
The cover is expected to be sold for at least $25000.
All three auctions will end on June 23.
At present, RR auction company is holding another apple souvenir auction -- including photos, manuals and other cultural relics signed by Steve Wozniak and Ronald Wayne.