Publisher Armor Games studios and developer gummy cat announced that bear and breakfast will be released to switches and PCs (via steam) on July 28 for $19.99. Bear and breakfast is a relaxed and leisurely management adventure game. You should play a kind bear in the game and try to run a hotel in the forest.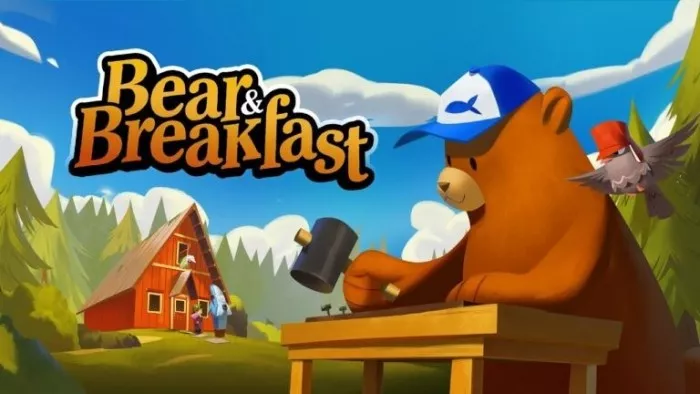 Hank and his friends found an abandoned hut. They gave full play to their young and limitless creativity, transformed the hut into a hotel, and provided accommodation and breakfast for unsuspecting tourists to earn income. With the expansion of the hotel business, they also came into contact with more secrets in the forest. Hank soon discovered a shocking conspiracy.
Rares cinteza, the game director, said at the press conference: "we are a small team from a small country. We are very interested in two things: bear and management simulation games. It is an unimaginable feeling that our first small game can be recommended by the" developer's Day ". After all, we have been watching as players for 10 years. We can't wait for everyone to play our little bear game. "
Construction and management
·Build a hotel with dozens of rooms, bathrooms, living rooms and entertainment facilities, and carry out personalized decoration.
·From furniture to indoor facilities, you can completely personalize each room individually.
·Attract guests to the forest and check into your hotel. Make your guests satisfied, so as to maintain a good reputation, gain profits and attract more guests!
·Complete tasks and storylines, and collect new items and perks for your hotel.
Friends, opponents and searching for food
In the story rich world of bear and breakfast, you will meet many interesting guys and eccentric people, just like yourself. Most of them can provide some suggestions for your work. If you take time to listen, they may help you make your hut better!
Explore the forest
Not everyone is so helpful and can help you. Do you have enough courage to look for the secret hidden in the forest and soul?
"Bear and Breakfast" release day Trailer
Video screenshot