In the afternoon of June 9, China Southern Airlines cz3488, which flew from Lijiang Sanyi airport to Guangzhou Baiyun Airport, suddenly made a loud noise when taking off. It was suspected that some parts had fallen. As a result, the flight lasted for 7 hours and 20 minutes. It did not take off until 1:35 a.m. on June 10 and arrived at 3:40 a.m. According to a netizen who took the flight: "the plane accelerated on the runway and was ready to take off. Suddenly (suspected) an aircraft part fell off... I don't know what it was. Just after hearing the sound like a car tire burst, the plane shook and stopped on the runway several times... Fortunately, it didn't take off completely, otherwise I wouldn't dare to think about the consequences."
Access:
After that, the passengers were guided off the plane and waited at Lijiang Airport. The staff sent food and drink to appease the passengers and took them to the hotel for a rest.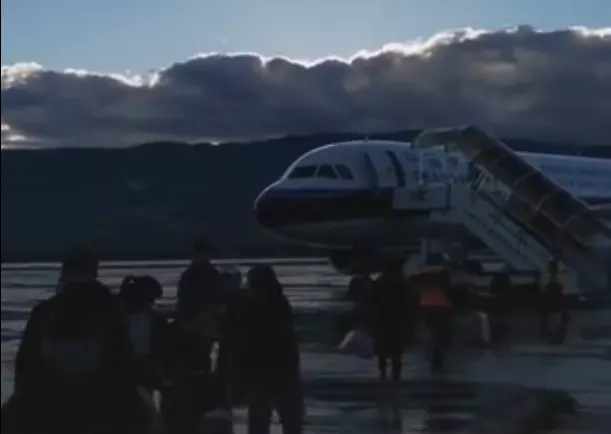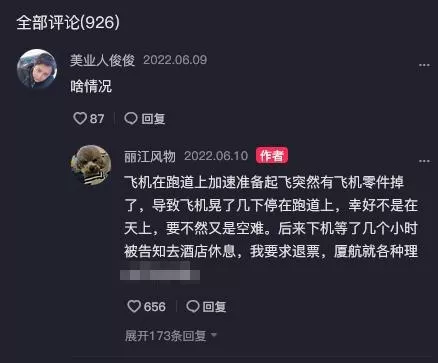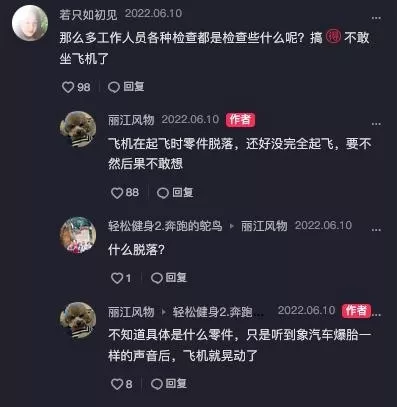 The flight information platform varilight shows that the reason for flight delay is "weather".
In the early morning of the 10th, relevant passengers received a short message from China Southern Airlines saying that the flight delay was caused by the weather, while the customer service of China Southern Airlines also said that it was the weather
However, Lijiang airport staff called it "mechanical failure"**
The above netizen said: "many people choose to refund tickets and dare not fly again."
However, the user purchased the Xiamen Airlines mf1356 shared flight ticket. After several setbacks, Xiamen Airlines finally agreed to go through the refund procedures.