When shutterly recently decided to move the database storing a large number of user photos to the cloud, an important name was missing from the list of possible suppliers: Oracle. Over the years, the company has relied on Oracle's products to manage the photo library of more than 20 million active users. However, with shutterly turning its technical system to Amazon AWS cloud computing platform, the company's chief technology officer, moudy elbayadi, also noticed that the database system should also be migrated to more easy-to-use database products.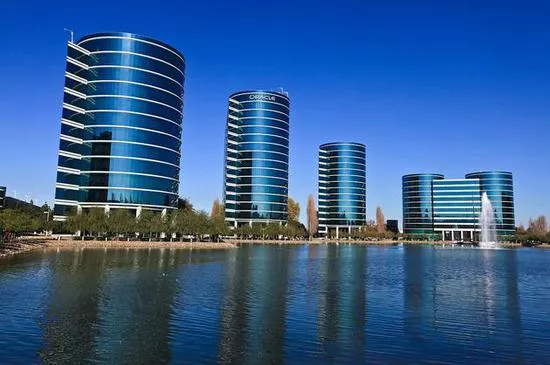 "Just running the channel system will cost a lot of time and energy," he said in an interview When evaluating other options in the market, shutterly found that Oracle's system "does not meet our expected level of openness and flexibility".
With the prosperity and development of database products, many companies are exploring more options than oracle Due to the overall changes in the enterprise technology market, enterprises are choosing to cooperate with new manufacturers such as mongodb, databricks and snowflake.
The migration to cloud computing is challenging the past model. New suppliers are trying to make the direct application of technology easier, so that the enterprise procurement department does not need to negotiate large contracts with the supplier's sales personnel, and at the same time, it makes it easier for the final demander to select their tools. The products of the new company will not need a huge database administrator team to manage like Oracle database. Therefore, enterprises can no longer need to compete with other companies for these sought after engineers, thus saving a lot of costs.
This transformation of the industry is taking place in a very wide range. JPMorgan Chase has chosen coach labs as a database provider to support its new retail banking business in Europe. NASDAQ is working with private databricks, Amazon AWS and other suppliers to upgrade Oracle databases deployed locally. The database products provided by AWS competitors Microsoft azure and Google cloud are also developing rapidly. Many enterprises, such as JetBlue airlines and automatic data processing, are using snowflake products to store and analyze company data to support many scenarios such as the sales console.
Nikolai larbalestier, senior vice president of cloud computing strategy and enterprise architecture at NASDAQ, said: "in fact, we are rapidly reducing our dependence on Oracle. There are many good options at present."
Overall, these changes account for only a small part of the $155billion database market. However, it also clearly shows that the industry is undergoing great changes. Since Oracle co-founder Larry Ellison and his team launched the first relational database to the market, the leadership established by Oracle in the past 43 years is under threat** Relational database can organize the scattered information into tables, which can be accessed, operated and analyzed more easily.
Nevertheless, Oracle remains the industry leader and has achieved sustained quarterly profit growth. The Austin, Texas based company will report its fourth quarter earnings on Monday. Analysts expect revenue to rise 4% year-on-year to $11.7 billion, far higher than those of emerging competitors. In addition, Oracle has just completed the acquisition of electronic medical record service Cerner for us $28.3 billion, opening an important potential growth area.
Keith Weiss, an analyst at Morgan Stanley, wrote in a research report on June 6: "Oracle has brought interesting opportunities to achieve better than expected earnings per share growth in a volatile market."
Database is very important for modern life. Today, all online services, retail transactions, and medical procedures are backed by databases that record users' choices and results. The enterprise dashboard that executives use to manage their day-to-day operations is also supported by Oracle and other companies' database technologies.
The influence of Oracle in the development of database technology is needless to say. Although cloud computing has developed rapidly and attracted a lot of attention, many large enterprises still use databases deployed in internal data centers, and companies founded before 2000 are almost certainly using mainframes. Technology transformation from local data center or mainframe is very difficult, and large enterprises will not make such changes easily. However, many companies began to choose a step-by-step approach: maintaining the operation of old systems based on Oracle technology, while looking for new technology suppliers for new projects.
Dev ittycheria, CEO of mongodb, said in an interview: "users will not wake up and say that they need to replace the existing Oracle data. Although many new applications are developing explosively, this is not a large part of our business. At the same time, we see that customers who migrate from traditional relational databases such as Oracle have a very high conversion rate."
Therefore, Oracle will continue to play an important role in the industry, at least for the foreseeable future. According to the data of Gartner, a market research company, Oracle's database business has an estimated revenue of $15.6 billion in 2020. Oracle did not specifically disclose the financial performance of the database business. Most of the company's revenue came from providing support and maintenance to existing customers rather than new sales.
However, Oracle's influence is slowly declining. According to Gartner, Oracle's share in the database market was about 27% in 2019, but it will drop to 24% by 2020. At the same time, Amazon AWS' market share rose from 17% to nearly 21%.
Oracle declined to comment on the report.
Competitors are rising rapidly. For example, mongodb's revenue in the last quarter increased by 57% to US $285million. Analysts and company executives believe that this result shows that enterprises are using mongodb for larger and larger projects.
Part of the reason for this change is the rise of cloud computing. Cloud computing allows enterprises to get rid of traditional suppliers and choose more professional systems. Such systems support specific applications or work tasks through customized development.
Hashicorp helps customers manage applications across cloud computing platforms. Dave mcjannet, the company's chief technology officer, said: "whenever the infrastructure is transformed, the core market will be readjusted. Customers will no longer deploy Oracle's systems."
The products of other companies have advantages in some specific aspects. For example, databases of timescale and other suppliers are good at capturing information within a specified time range, such as the number of times a user has logged in to a game platform in the past five days. Redis Labs' memory database can complete data query within a few milliseconds by scanning data without saving the data in an independent data center. Therefore, customers can easily analyze the data from networked sensors to determine whether the machine needs maintenance.
The transformation to cloud computing and the transformation of database working methods have increased the demand for technology developers, and relevant developers are gaining greater influence in the organization. In the past, application development required a database administrator team. They are responsible for managing the standard database and adapting it to the needs of the company. The salary of this kind of talents is very high, which is unaffordable for many enterprises.
For example, although mythical games, a video game developer invested by Anderson Horowitz, a well-known venture capital, is valued at $1.2 billion, John Linden, the company's CEO, believes that it is impossible to recruit engineers needed to support Oracle database. "Oracle calls us every week, but we have to build a huge team to run Oracle's database," he said
Mythical games then chose coach's database products, and on this basis, it quickly developed and operated applications. For start-ups and large enterprises, this can save a lot of costs.
Yao Morin, chief data officer of JLL technologies, said: "if I tell job seekers that we mainly use Oracle's system, I can't even recruit people. People are eager for better tools."
However, although some enterprises have left Oracle, many customers continue to use Oracle products for various reasons.
First, Oracle has very powerful and reliable technology. A spokesman for the pharmaceutical company Modena confirmed that when the company conducted clinical trials of novel coronavirus vaccine, its partner medidata solutions used Oracle's database to manage and analyze billions of records. Oracle has a long history of cooperation with many large enterprises around the world. Although many companies are clearly aware that they should invest in technological development, they still hope to avoid risks and stick to traditional systems rather than start large-scale and complex technological transformation.
Oracle also has a good business reason to continue to emphasize the database business: a large part of the company's revenue comes from existing customers. Craig Guarente, co-founder and CEO of consulting firm palisade compliance, who has worked for Oracle for 16 years, said that every few years, when customers have to renew their contracts, Oracle will raise the price of maintenance and technical support. The profit margin of this business has always been maintained at about 95%.
"All the profits of the company come from maintaining Oracle's database," he said In each contract negotiation, "you need to pay 20million dollars a year, 30million dollars a year, and 50million dollars a year."
Oracle's dominance has also raised questions among analysts about how successful smaller competitors can be in persuading customers to abandon Oracle products, especially in the most critical business areas.
However, the competition is still getting fiercer and fiercer. When American tire distributors sought to upgrade locally deployed databases to cloud computing databases, the company chose mongodb. Although he declined to disclose which supplier's products were used before, murali bandaru, the company's chief information and digital officer, said that the relational database that dominates the industry no longer has the ability to handle most digital priority businesses.
"Our system is built for the development of the past 10 years." "We have to liberate these data into more modern systems," he said