A few days ago, Changzhou citizens had to increase the price by 80000 yuan when ordering Ferrari to pick up the car. If they did not pay the final payment within 7 days, they would confiscate the deposit of 500000 yuan, which caused heated discussion among netizens. It is reported that Mr. Wu, a citizen of Changzhou, reported that last year, he ordered a Ferrari F8 worth 3.54 million at the Ferrari 4S store in Nanjing. At that time, he not only negotiated the price, but also signed the contract, paid a down payment of 500000, and waited for more than a year.
However, when he came to the 4S store to collect the car, he was told to increase the price, otherwise he would not be able to collect the car. The agreed time for collecting the car was before May 31, 2022, and he would not pay the balance within seven days. He had to terminate the contract and dispose of his car and confiscate the 500000 deposit he had paid .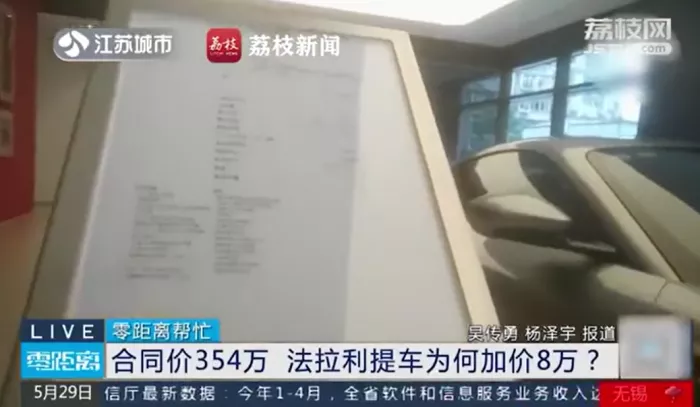 Not only did Mr. Wu in Changzhou encounter a Ferrari price increase when collecting the car, but also cousin Zhou in Nanjing encountered a similar situation when collecting the car at this 4S store two days ago.
In response, Ferrari's Chinese customer service personnel responded that the price adjustment was caused by the rise in the global prices of raw materials, energy and logistics, involving all customers who placed orders in all domestic stores but did not deliver their cars. Moreover, Ferrari also had relevant provisions in the contract allowing price adjustment.
On June 10, the law enforcement personnel of Nanjing Xuanwu District market supervision and Administration Bureau organized the two parties involved to mediate again. However, due to major differences between the two parties, no agreement could be reached, and the 4S store refused to accept the mediation.
After many studies, the law enforcement officers believed that the car sales contract signed between the 4S store and consumers was suspected of contract violations, and decided to file a case against the 4S store involved in the unequal terms of the contract .
At the same time, law enforcement officials said that consumers can safeguard their rights and interests through arbitration by the arbitration department or litigation in the court.