According to the @ CCTV news report, tomorrow night (June 14), a "super moon" will appear in the night sky, which is the "second full moon" of this year According to astronomers, the full moon appeared at 19:52. The apparent diameter of the moon is very large, which is almost the same as the "maximum full moon" of this year
Access:
Hu Xiao, chief meteorological analyst of China weather.com, said that in big cities, small partners in Xi'an, Taiyuan, Nanchang, Wuhan, Changsha, Zhengzhou, Yinchuan, Hefei and other places have less clouds in the sky, which is conducive to viewing, and the probability of encountering this "astronomical drama" is high.
At that time, netizens everywhere can look up to the sky and have a romantic encounter with wonders; Chengdu, Chongqing and other places may have the opportunity to enjoy the super moon.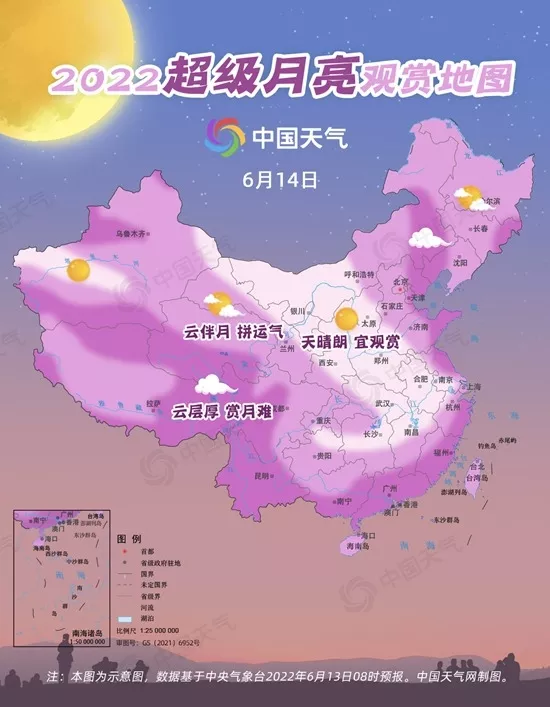 More importantly, this full moon is the "super moon" with the lowest horizon height since 2009. It is less difficult to observe. It can be observed with naked eyes without the help of equipment, which is very convenient for everyone to observe
However, judging from the weather forecast, strong convective weather will occur in many areas tomorrow. It is not ruled out that some thunderstorms, heavy rain or hail will occur, which will have some impact on the observation.