On Thursday (June 9) Eastern time, the three major stock indexes in the United States opened low and went low, with a sharp fall across the board. As of the close, the Dow fell 1.94%, the S & P 500 fell 2.38%, and the NASDAQ fell 2.75%. On the disk, technology stocks fell sharply, and China concept stocks generally retreated. On the news front, CPI data for May will be released on Friday (June 10) local time in the United States. Reuters reported that investors became very cautious due to concerns that CPI was still high.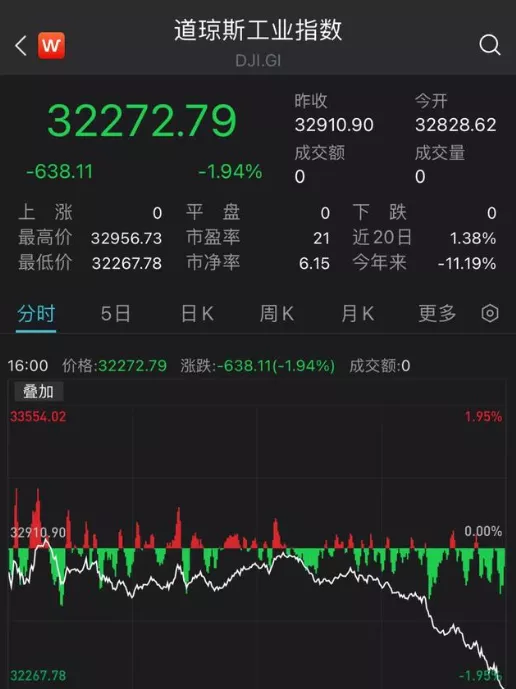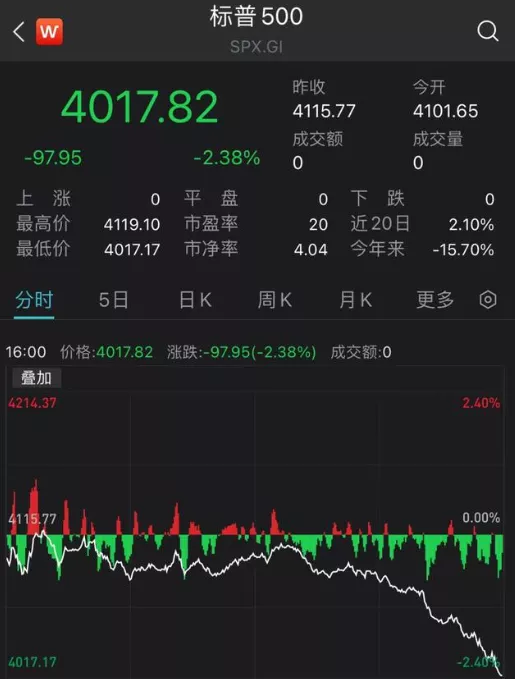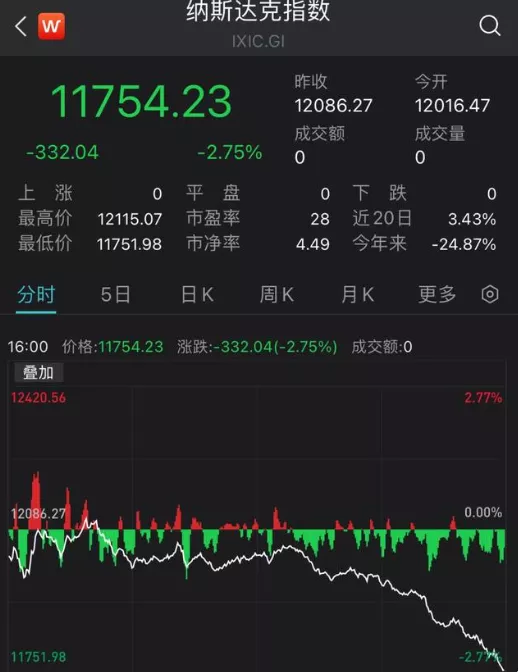 According to the Wall Street Journal, traders and strategists believe that the inflation data may seriously affect the next market transactions and may affect the interest rate decision of the Federal Reserve later this year.
Before the US stock market, the European Central Bank also announced the roadmap for raising interest rates. On June 9 local time, the European Central Bank announced that it would temporarily maintain the previous monetary policy and keep the three major interest rates unchanged, namely, the refinancing interest rate was 0%, the marginal lending interest rate was 0.25% and the deposit interest rate was -0.50%; Decides to terminate the purchase of net assets under its asset purchase plan as of july1,2022. In addition, the Management Committee of the European Central Bank said that it planned to raise the key interest rate by 25 basis points at the monetary policy meeting in July and raise the interest rate again in September. If the inflation situation in the eurozone does not improve, the interest rate hike in September may be even greater.
Earlier this week, the world bank and the OECD significantly revised down their global economic growth forecasts. The world bank predicts that the global economic growth in 2022 will significantly slow down to 2.9% from 5.7% in 2021, 1.2 percentage points lower than the forecast in January. The OECD lowered the world economic growth forecast for 2022 from 4.5% to 3%.
Large US technology stocks fell across the board, Apple Fell 3.6%, Amazon fell 4.15%, Netflix fell 4.96%, Google fell 2.01%, Facebook fell 6.43% and Microsoft fell 2.08%.
Bank stocks generally fell, with JPMorgan Chase down 2.14%, Goldman Sachs down 3.33%, Citigroup down 2.76%, Morgan Stanley down 2.54%, Bank of America down 3.87% and Wells Fargo down 4.32%.
Anti epidemic stocks fell collectively, with Moderna down 9.76%, Gilead science down 1.92%, Novartis medicine down 17.22%, biontech down 7.7% and AstraZeneca down 3.12%.
Most of the popular Chinese concept stocks corrected. Wanchun pharmaceutical fell by 20.83%, Youdao fell by 18.34%, tal fell by 16.83%, boss direct employment fell by 16.44%, mingchuangyou products fell by 16.16%, BiliBili fell by 14.78%, New Oriental fell by 14.77% and Jinshan cloud fell by 12.45%; In terms of growth, Hongqiao Hi Tech rose 189.86%, Zhongyang finance rose 24.71%, Sixiang infinite rose 17.33%, and education technology rose 8.16%; Zhonggai new energy automobile stocks fell across the board, with Weilai automobile down 7.7%, Xiaopeng automobile down 5.45% and ideal automobile down 1.57%.
Major European stock indexes also fell across the board, with Germany's DAX index down 1.71%, France's CAC40 index down 1.4% and Britain's FTSE 100 index down 1.54%.
Crude oil fell slightly. WTI crude oil futures in July fell by USD 0.6, or 0.49%, to USD 121.51/barrel; Brent August crude oil futures closed down US $0.51, or 0.41%, at US $123.07/barrel.
In terms of gold, Comex August gold futures fell 0.2% to US $1852.80 / ounce.