On June 9, according to media reports, as part of a series of cost cutting measures, Intel has frozen the recruitment of its client computing division. In response, Intel said: "we are at the beginning of the long-term growth cycle of the entire semiconductor industry, and paying more attention to spending priorities and priorities will help us resist global macroeconomic uncertainty."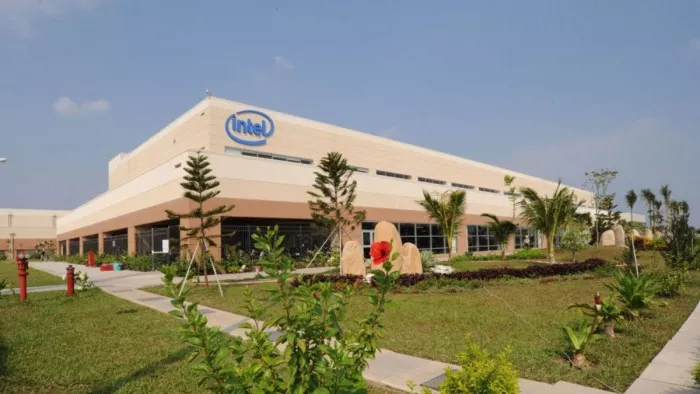 The client computing division, whose recruitment was frozen this time, is the largest division of Intel. According to the financial report, this division contributed $9.3 billion to its revenue of $18.4 billion in the latest quarter At the same time, the cost cutting measures also include canceling some of the group's travel plans and restricting participation in industry conferences. In April, Intel released a lower than expected profit guideline for the second quarter, citing the decline in PC chip sales.
However, Christopher danely, a semiconductor analyst at Citibank, predicted that Intel would not be able to achieve its weak second quarter guidance. after David zinsner, Intel's chief financial officer, made a negative comment at the Bank of America meeting on Tuesday. Zinsner said, "the weak macroeconomic conditions will obviously affect Intel's earnings. The current situation is much worse than what we expected when we entered the quarter."**
Zinsner pointed out several disadvantages faced by the chip manufacturer. First, widespread supply chain disruptions mean that Intel customers still have difficulty obtaining matching components or completing the complete set of components required for a device. If there are no complete components, equipment manufacturers have to reduce production. Even if chip manufacturers have no supply problems, they will cut orders from Intel. Secondly, the customer hoarded inventory in the first half of this year and is now reducing orders because the demand did not meet expectations. As the epidemic eases and inflation erodes the cost of living, consumer demand for computers and other consumer electronic products is declining.
Since zinsner's speech on Tuesday, Intel's share price has fallen by 5.2%, but Intel is not the only company facing a more challenging semiconductor market. Analysts worry that chipmakers may have over compensated for last year's supply shortage, resulting in a "chip surplus" of excess inventory.
Looking at other fields, last week, Tesla announced that it would cut more than 10000 jobs worldwide. In fact, this year, American technology giants have slowed down recruitment on a large scale or simply cut jobs. With the sudden change of the general environment, some American technology enterprises that had achieved substantial growth during the epidemic period recently began to lay off workers. From many technology start-ups to popular technology companies such as Netflix and meta, they are laying off staff or freezing recruitment.
According to incomplete statistics, nearly 160000 people were laid off in the US technology industry in May this year, and the number of companies laid off reached 37. Both the number of layoffs and the number of companies exceeded the sum of the first four months of this year. By the first week of June, 15 companies had announced layoffs.
Jamie Dimon, CEO of JPMorgan Chase, said at the previous public meeting that a big storm is coming to us. John Waldron, chairman of Goldman Sachs, also warned that the current global economic environment was the most complex and uncertain one he faced in his career.