When British female musician Kate Bush was asked by a journalist in the 1980s about the most satisfying thing about writing music, she replied, "The most satisfying thing? When you've actually written a song, you think about what's going to happen to it in the future."
Kate, who imagined the future of a song thirty years ago, probably couldn't have predicted that her 1987 track "Running Up That Hill" would land her at the top of the charts on streaming platforms like iTunes and Spotify overnight in 2022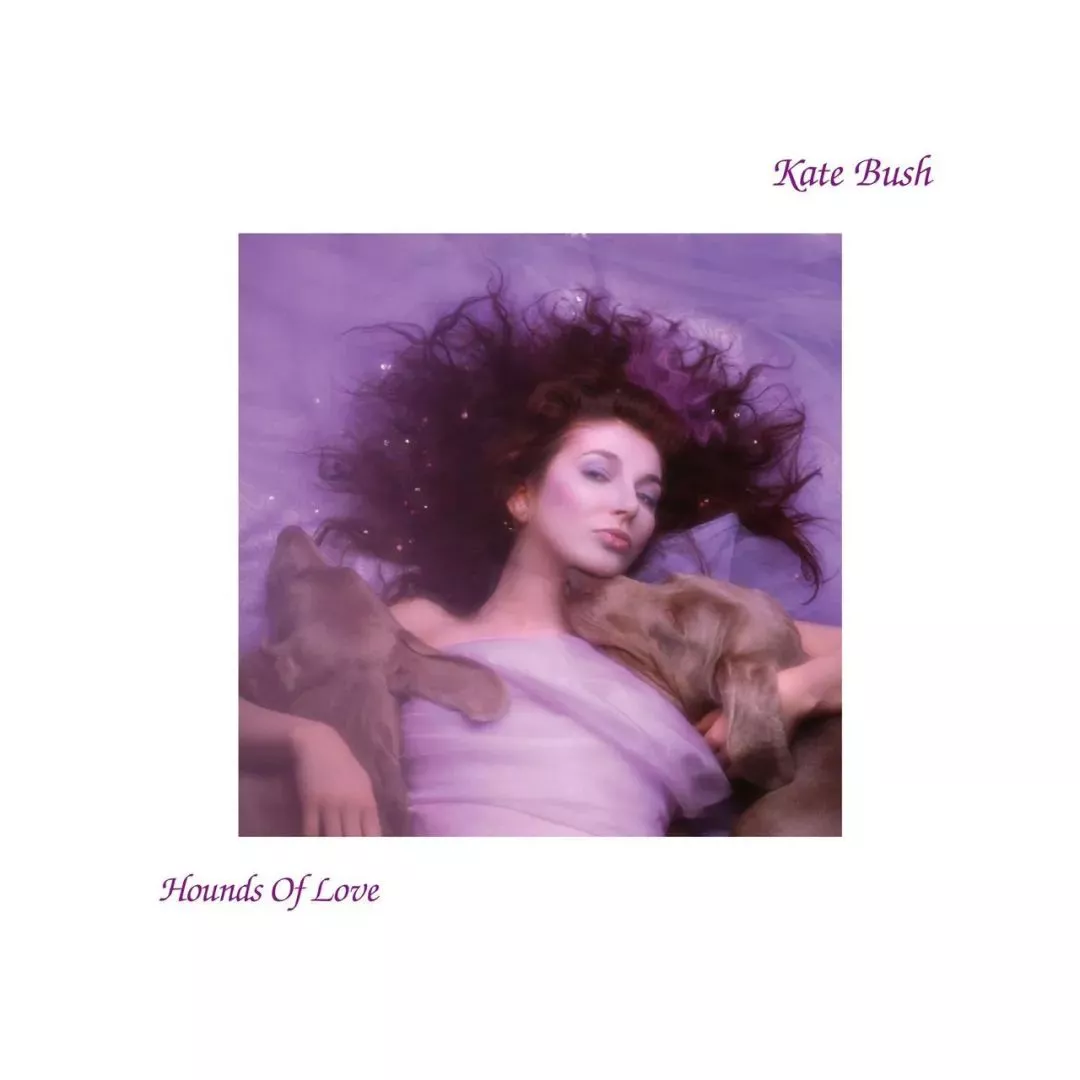 'Running Up That Hill' from the album 'Hounds of Love'
This is thanks to the track's use in key episodes of Stranger Things Season 4. Rather than being set up as a simple BGM (background music), the song echoes the growth breakthrough of the show's character Max Mayfield and complements the plot in Stranger Things.
In the first episode, Max had walked into high school with headphones listening to "Running Up That Hill", which set the stage for Max's later transformation. After playing it on loop several times, Max gains great strength from Kate Bush's song and eventually struggles to break free from his demons.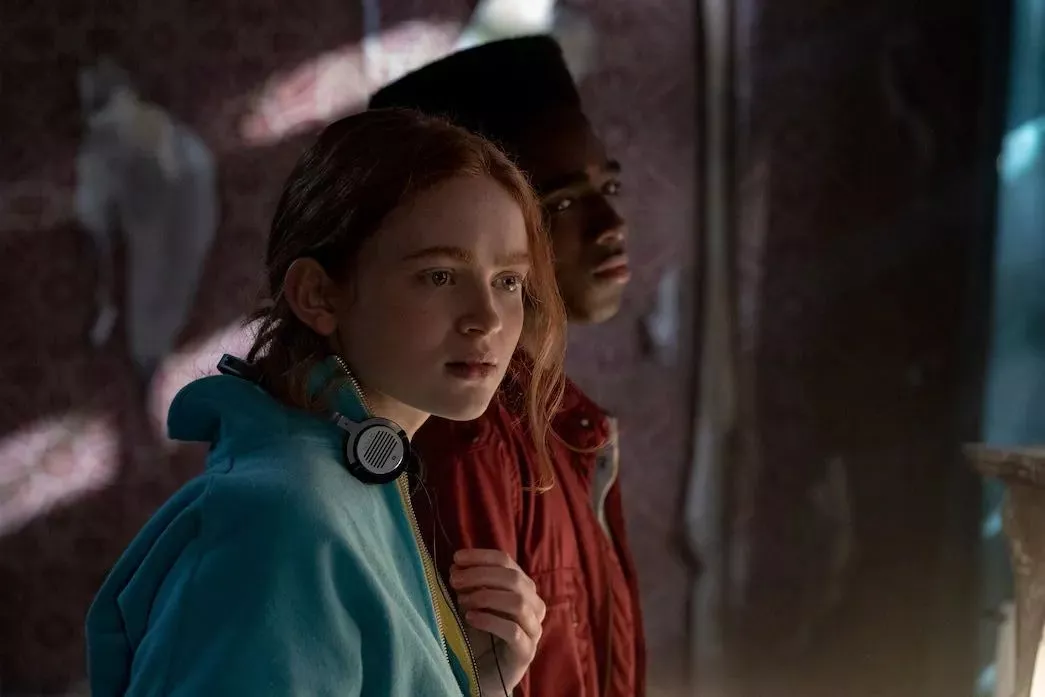 Strange Tales.
The sudden explosion of 'Running Up That Hill' has brought Kate Bush back into the limelight. The female musician who debuted in the late seventies and made a huge impact on the history of world pop music now lives a reclusive life. This re-entry of 'Running Up That Hill' into the charts after 37 years has led Kate Bush, who has been reclusive for years, to release a statement expressing her gratitude: "This song is being given a whole new lease of life by young fans who love this TV show, and I love it too!"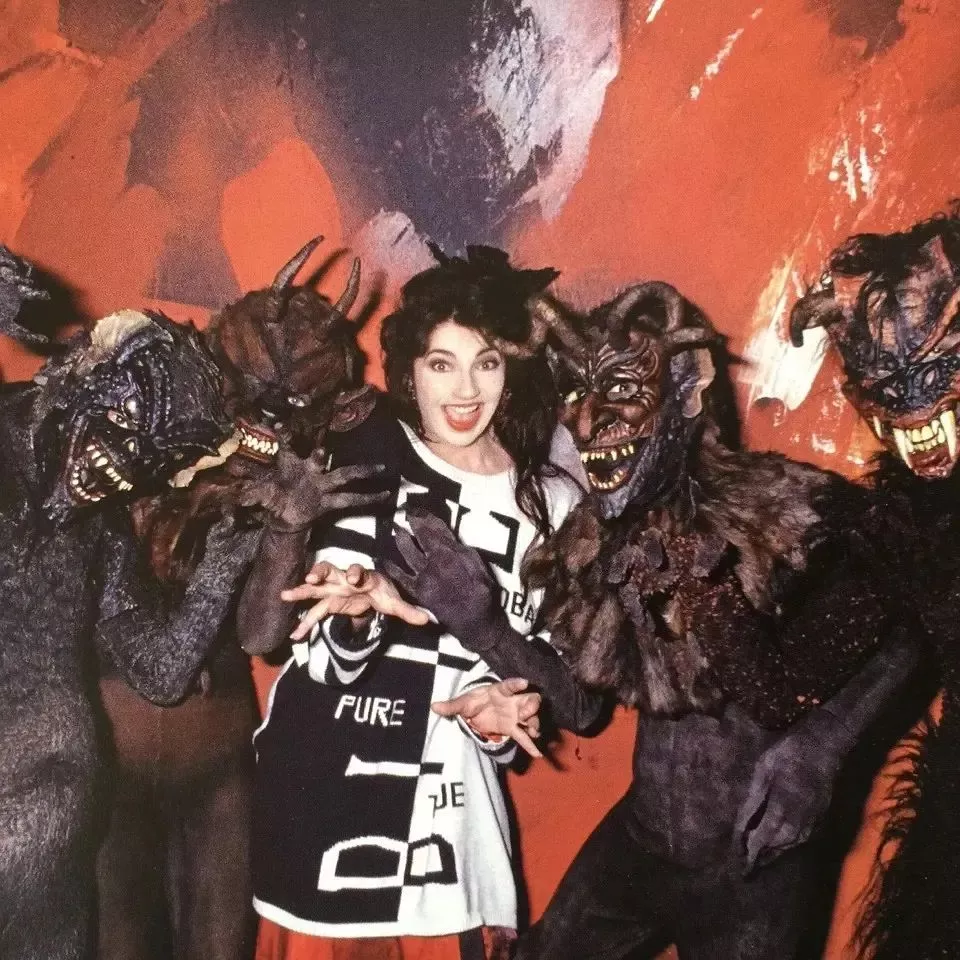 The statement was also widely covered by the media, who and listeners did not rediscover her, but finally confirmed Kate Bush's pop culture enormous influence. Perhaps listeners may wonder how a musician can have a huge influence in pop music history and at the same time be ignored by most people. Sometimes, one's influence is not judged by popularity, especially in an age where it is common to care about what "other people think" and being independent is inherently unpopular. [](https://img.16k.club/techlife/2022-06-18/75fe4dcc3b6fd928bf4881a2d8034f0a.webp)
Kate Bush was the first female rock star ever to shape her own sound and image and, as a result, directly influenced generations of music creators after her, and female indie artists after her have been influenced by her. Her album The Dreaming is one of Icelandic musician Björk's favorites, while Faye Wong's music and style is directly influenced by Björk, and Taiwanese musician Ruth Hsu's 1996 song "Let It Out" is a cover of Kate Bush's "Moving".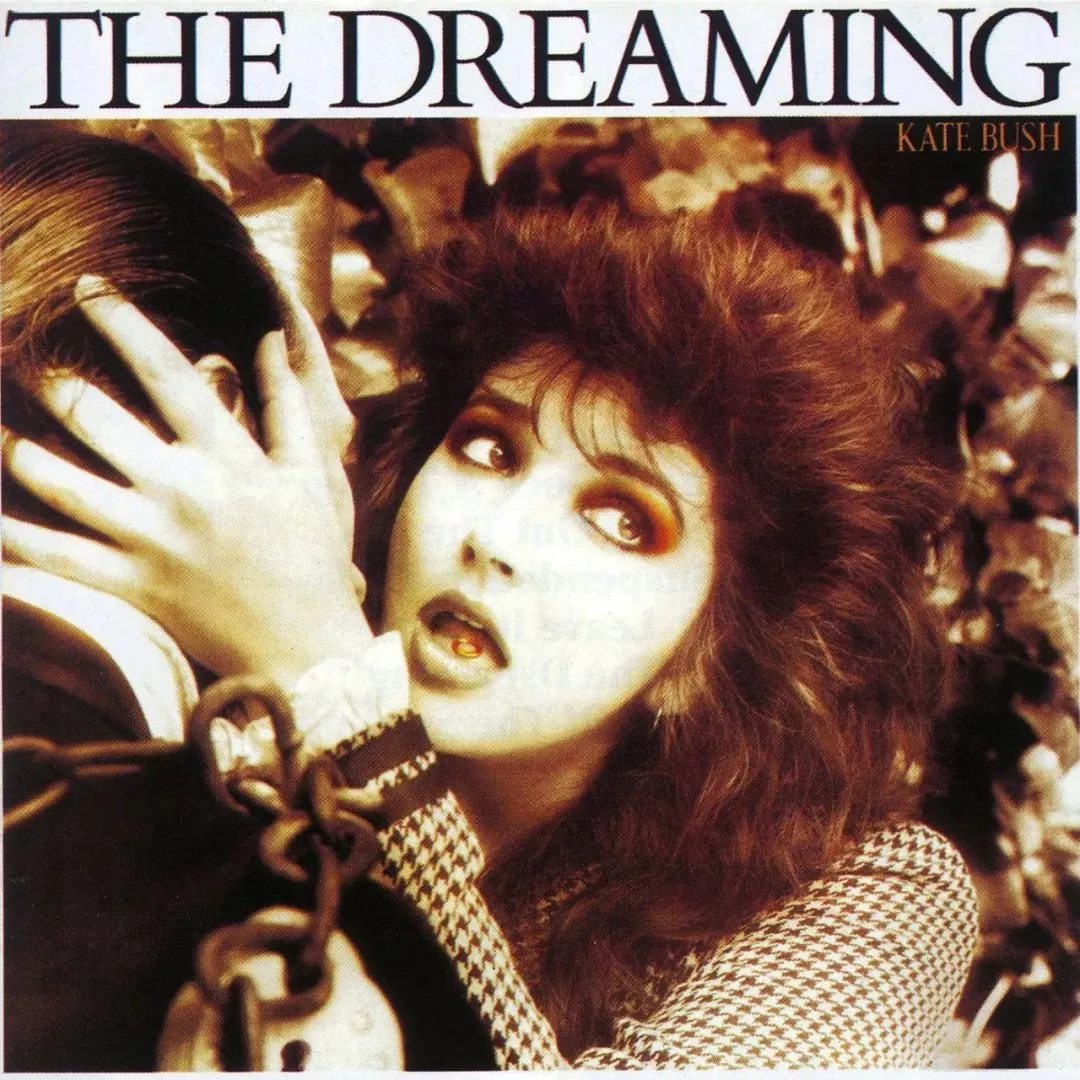 The Dreaming" is an album of independent musicians such as Polar Twin, Tori Amos, PJ Harvey, Joanna Newsom, Fiona Apple, St. Vincent and Florence Welch, who have expressed their sense of wonder. Listening to the work of these Kate influenced women musicians, you can feel that what they inherited from Kate Bush is more about women's exploration, observation and expression of themselves, in addition to their musical style.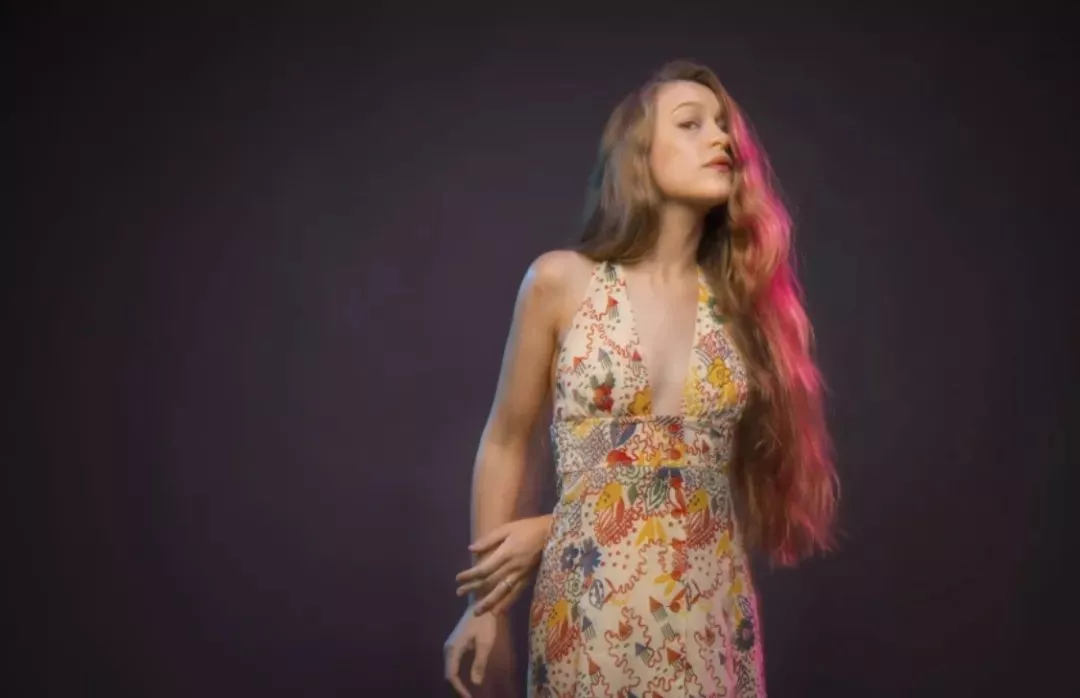 Joanna Newsom @Jay L. Clendenin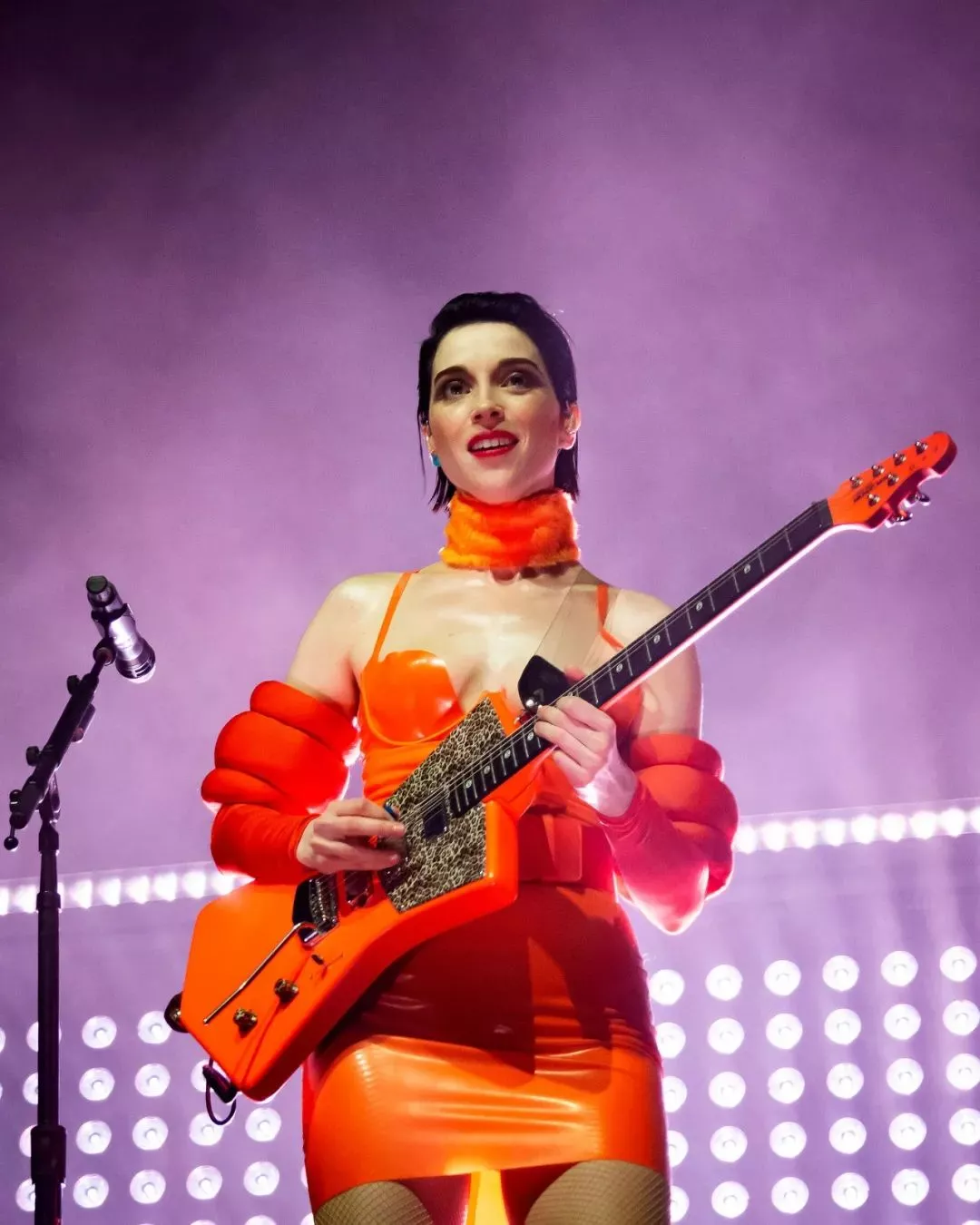 St.Vincent @Justin Higuchi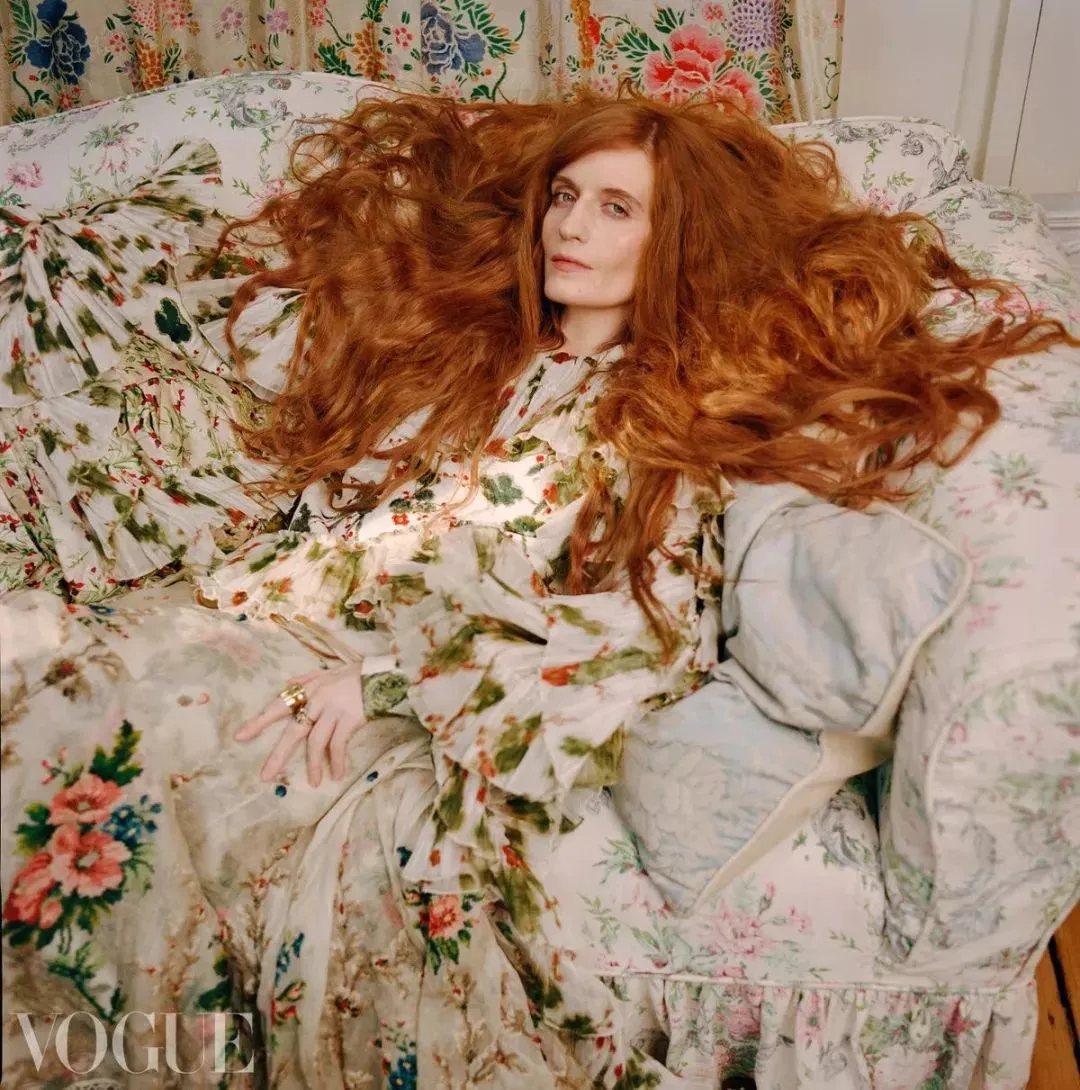 Florence Welch @British VogueIn the late 1950s, Kate Bush was born into a middle-class British family, influenced by her family's music-obsessed brother, she taught herself piano at the age of 11 and soon began to compose.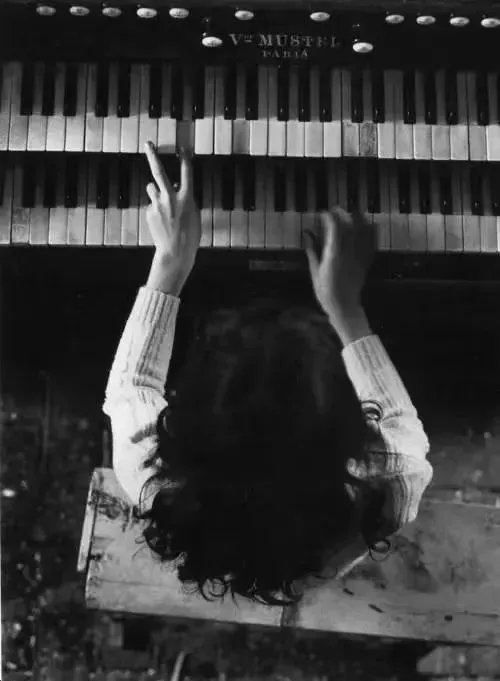 Piano-playing Kate Bush had composed over a hundred songs by the time she was sixteen, fifty of which were recorded to tape with the help of her family, and These tapes were lucky enough to reach Pink Floyd guitarist David Gilmour, who became the man who started Kate Bush on her way to becoming a professional musician and helped her get signed to industry giant EMI Records.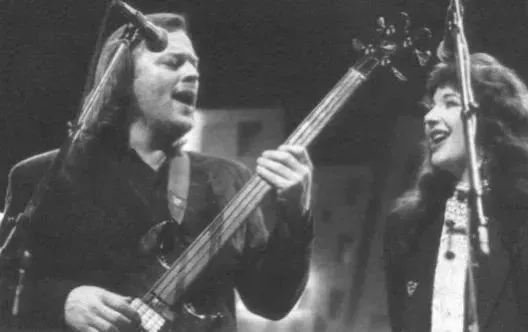 Kate Bush and David Gilmour were groomed by EMI, and Kate Bush and David Bowie studied under the Lindsay Kemp, the same mime show dancer, and began studying mime acting.
Since then, she has used the exaggerated and even scary dance moves of pantomime in her music videos, and with her childishly shrill voice, Kate Bush has become the "witch" of British pop music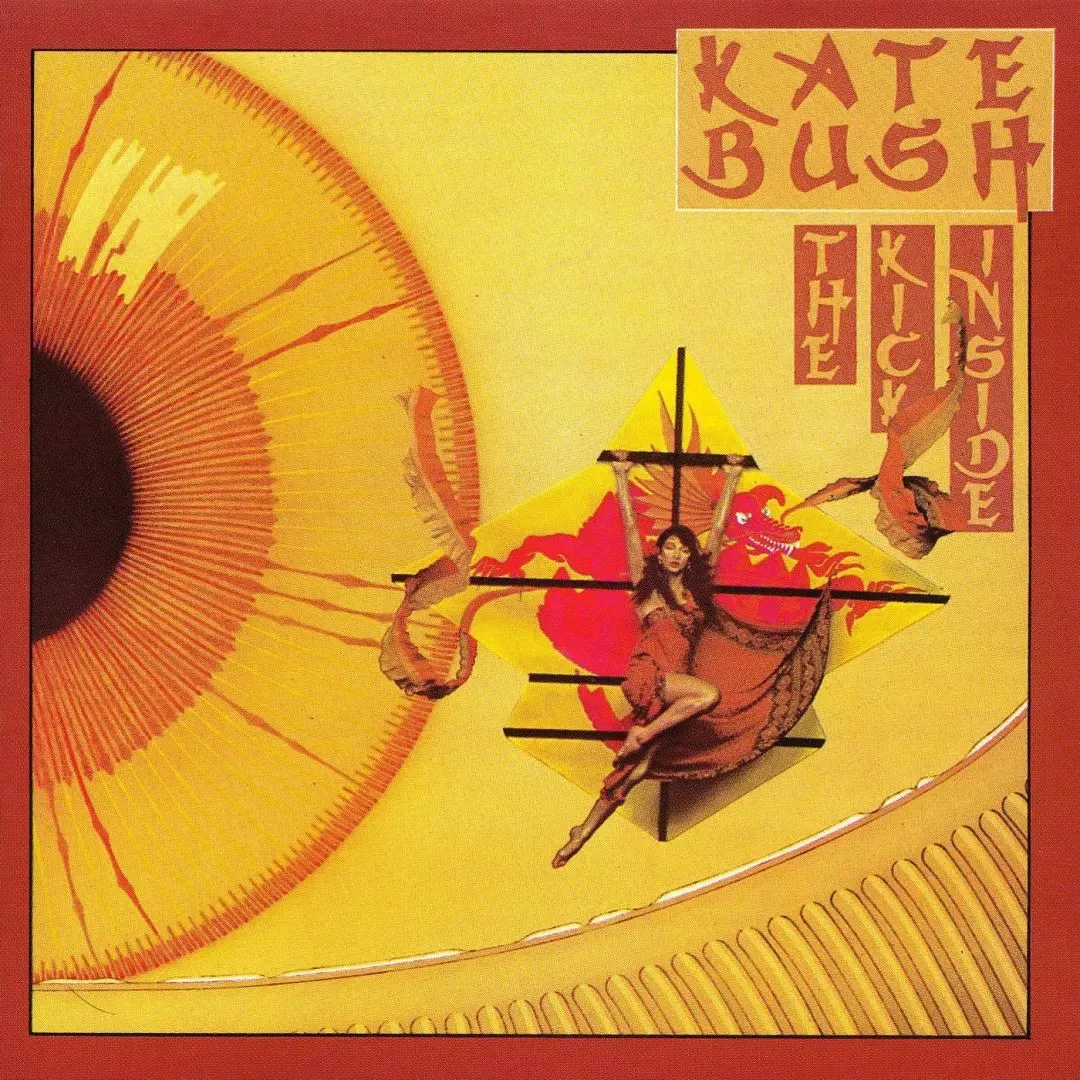 The album The Kick Inside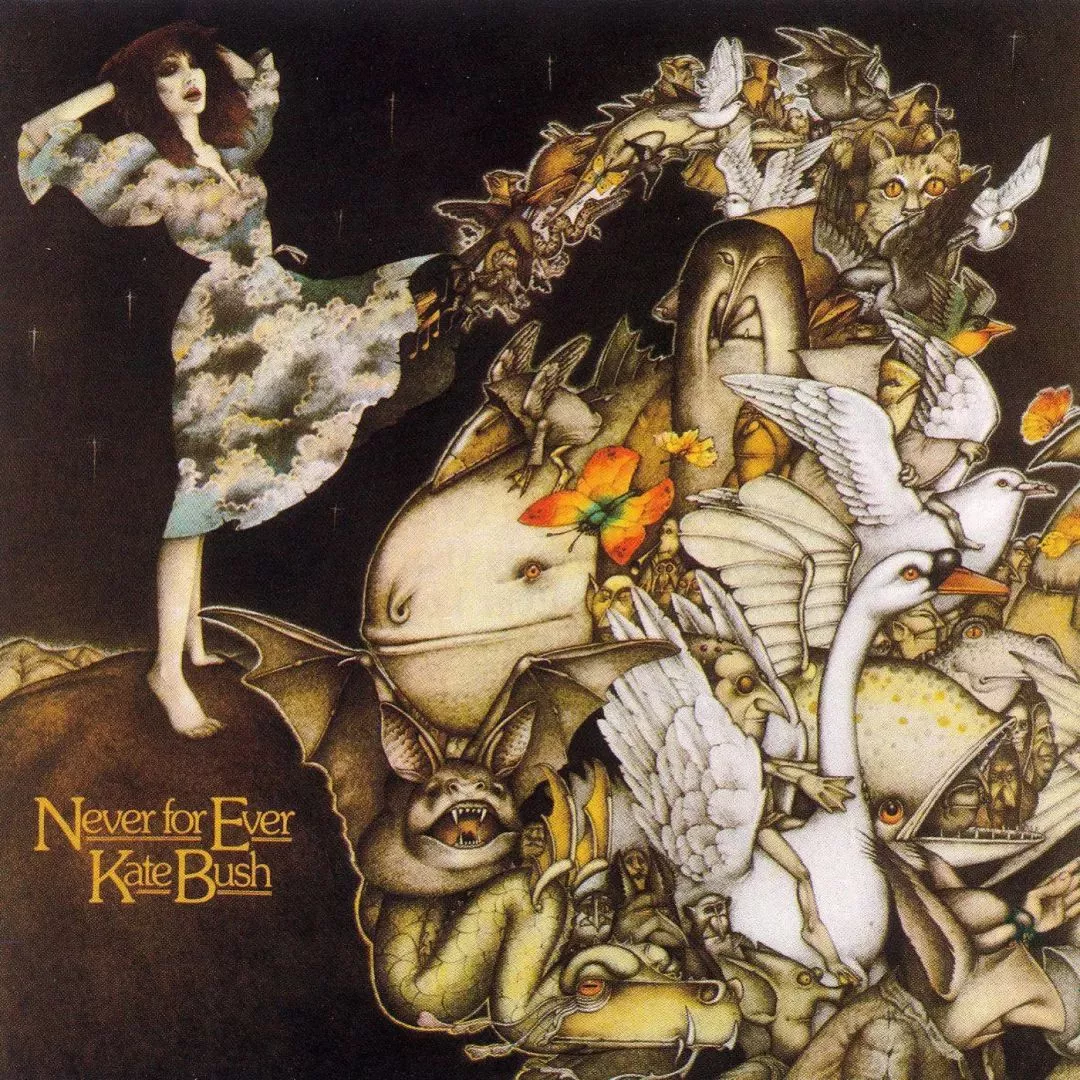 album Never for Ever but what really got her noticed by listeners was the strong emotions in her songs, where she in different songs portraying different female characters that were, at the time, even offensive and unacceptable when viewed.
In her 19-year-old debut, Wuthering Heights, she becomes Katherine, the ghostly spirit returning to her homeland in Emily Bronte's novel, longing to take the soul of her lover; in Breathe, she is a baby yet to be born, anxiously breathing in the smell of cigarettes from the umbilical cord that connects her to her mother; in Army Dreamer, she is a woman who imagines her child dying in battle and failing to realize her life's dream.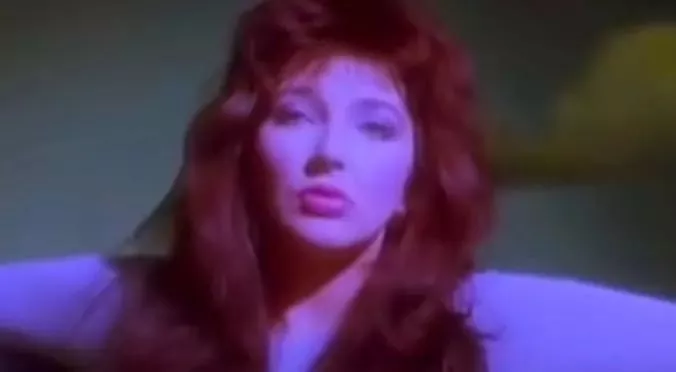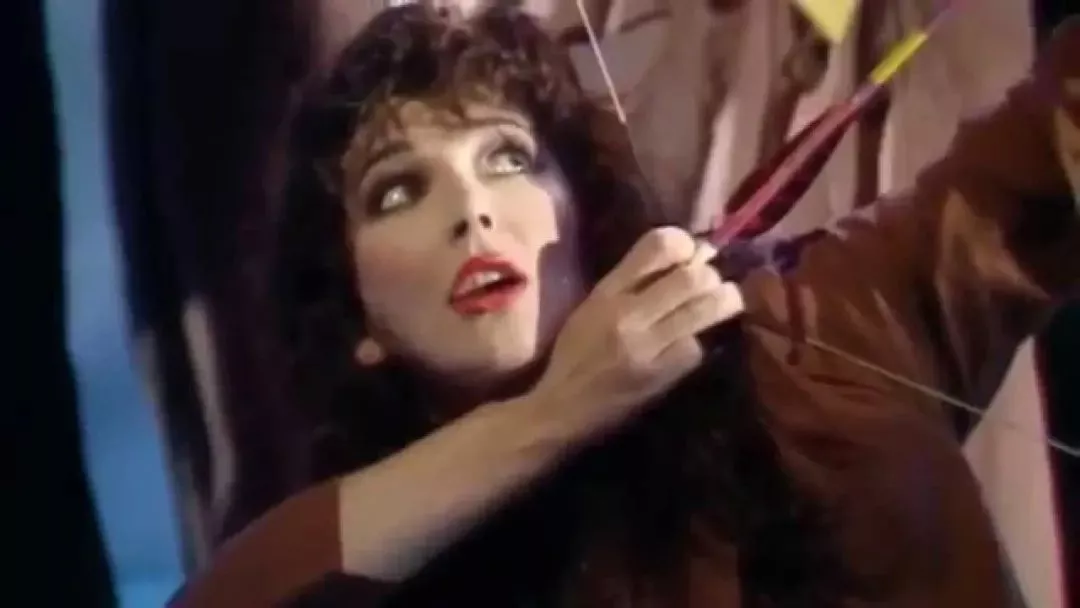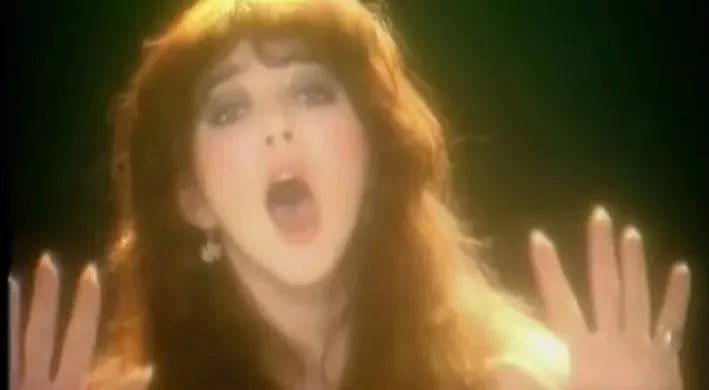 Whatever the female character, the characters in her songs cannot be separated from what Pitchfork (an American music webzine founded in 1995 ) what music critics have described as "bound by love, desire, loneliness, passion, pain and pleasure."
Female self-discovery, growth and rebirth are common themes in Kate Bush's songwriting, and these are processes that generations go through. That's why, in particular, her songs are a good fit for Stranger Things. As Stranger Things music director Nora Felder commented, "I believe that if it ('Running Up That Hill') had been written and recorded today, it would fit in just as well, without being considered a 'dated' sound. "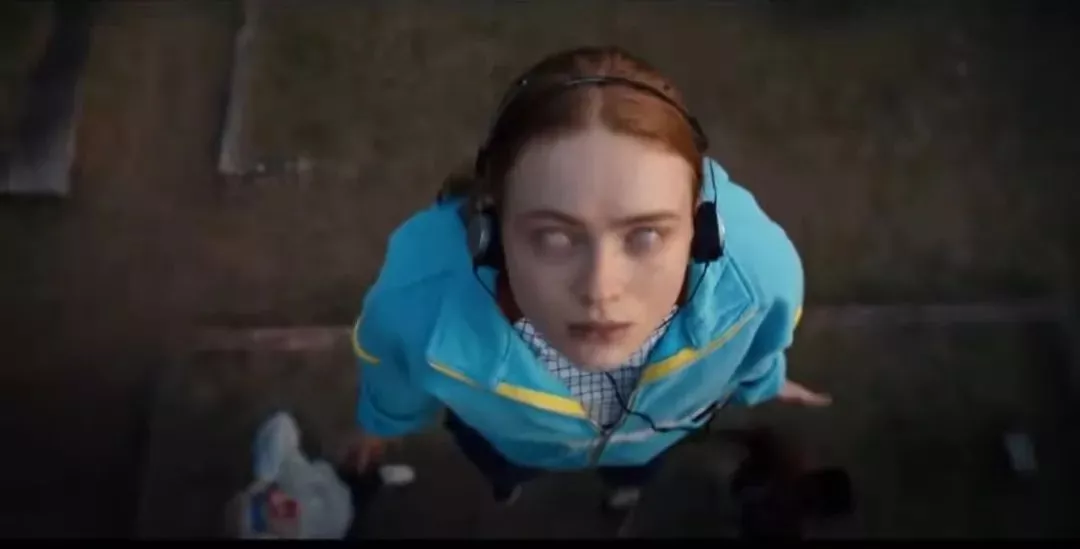 The song, written in 1987 and 37 years old this year, is more than twice as big as most of Stranger Things' young Gen Z audience. While it doesn't sound dated today, it does also possess a distinctly eighties musical style, a style that originated with Kate Bush's use of Fairlight.
The Fairlight, an expensive and complex sampling and sound effects synthesis machine made famous in the 1980s, was turned into an instrument in its own right by Kate Bush, and the near-drum-like but more spatial sound effects on "Running Up That Hill" are the result of Fairlight synthesis, which is significantly helping to advance the plot of the piece.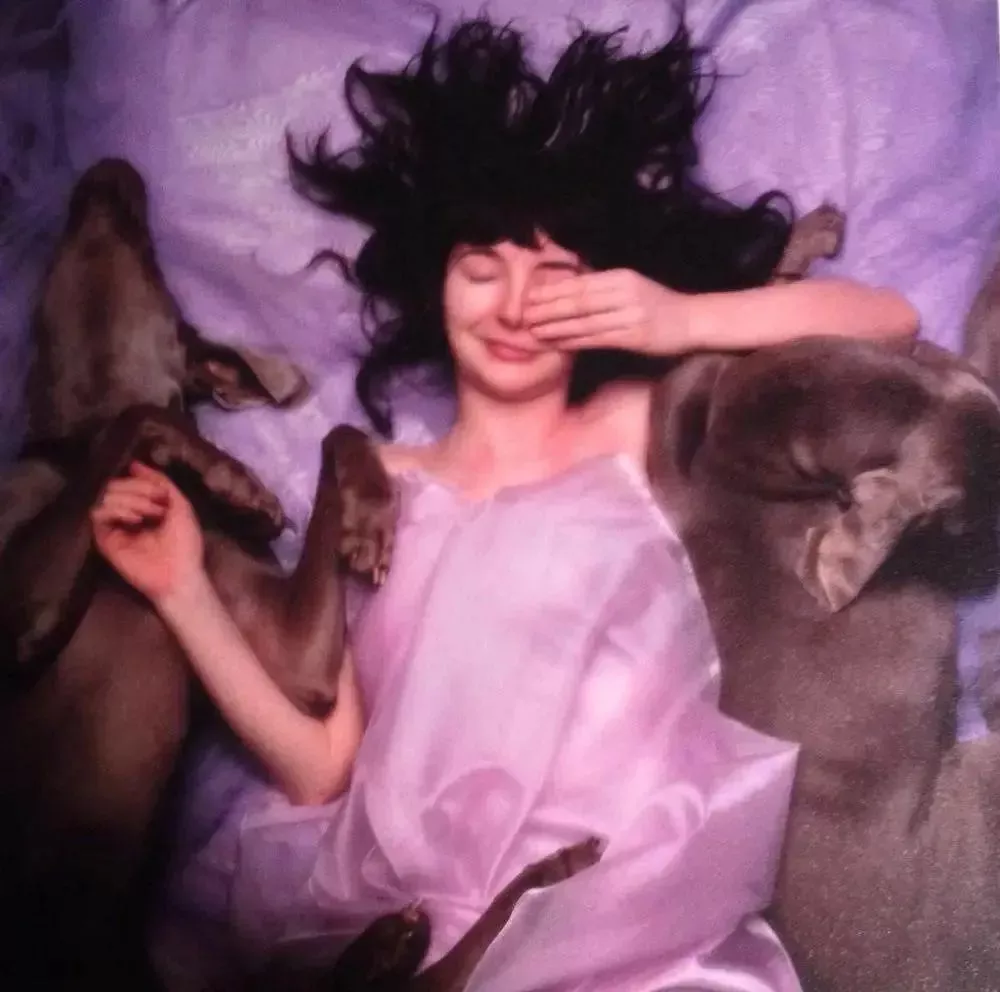 1985 Hounds of Love cover shot. ©John Carder Such a solid and powerful beat in Bush's song, with its intense longing and anxiety, matches the mood of Max in this season of Stranger Things, "because it really touches on the alienation and emotional struggle that many of us experience at some point in our lives, especially as teenagers, where music gives us self-acceptance and a lot of strength, especially when we don't feel supported or understood by others." Felder adds. While expressing a desire for love and understanding, the song does give Max the strength to break free, which fits with the song's alternate title, A Deal With God, which represents a hope, which is to exchange each person's place in a relationship through the power of the transcendent, allowing each other to use the other's perspective to reach mutual understanding.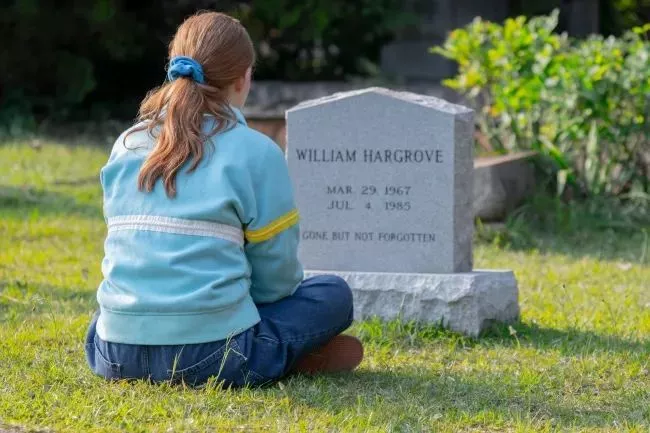 The strength Max gains from the unwavering love, understanding, and care of her friends as they rally to help her face these demons. suggests a spirit that is transcendent in a more general sense. This spirit is embodied in Stranger Things in the teenage girl's need and desire for solid love and understanding from others as she climbs the difficult hills of life.